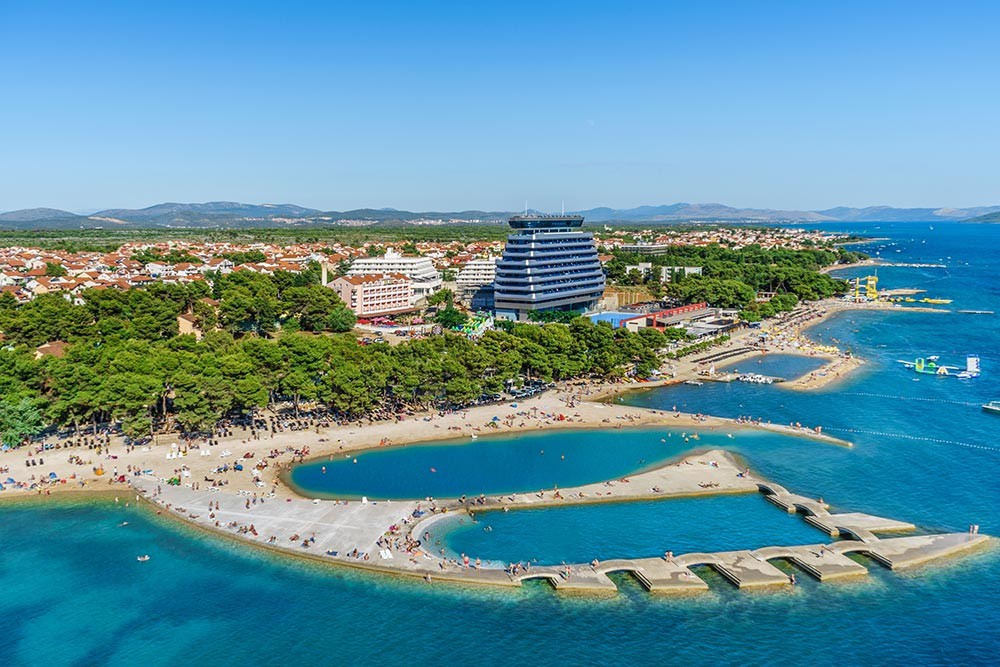 Would you like to spend your summer vacation in a place surrounded by magnificent beaches and exciting nightlife? Then you have come to the right place in the beautiful Dalmatian town of Vodice! Read our blog and learn everything about Vodice!
Vodice is one of the most popular tourist destinations in Croatia. The small picturesque town of Dalmatia is located between Biograd na Moru and Šibenik. Vodice has about 9000 inhabitants and is on the list of the most famous holiday destinations in Croatia every year, due to its turquoise beaches and the perfect mix of a beautiful, picturesque old town with an exciting, lively nightlife. Join us in this blog on our little journey through Vodice and get to know this small, typically Dalmatian and yet unique town!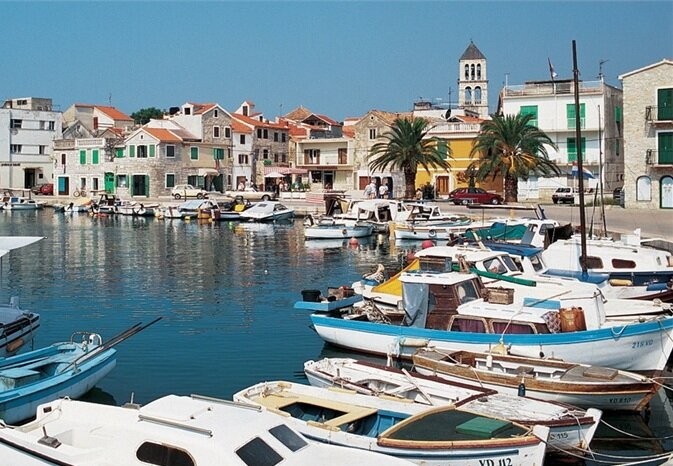 A Brief Insight into the History of the Small Town of Vodice
Before we dive into the great sights, mesmerizing beaches and exciting nightlife of Vodice, let's take a little look at the history of this small and attractive town.
Already in the times of the Roman Empire, Vodice was an important trade junction of roads and settlements. Archaeological researches on Velika Mradakovica hill uncovered some finds of Liburnian and Roman architecture. At the foot of the Velika Mradakovica hill is an almost perfectly preserved Roman entry from the 1st century.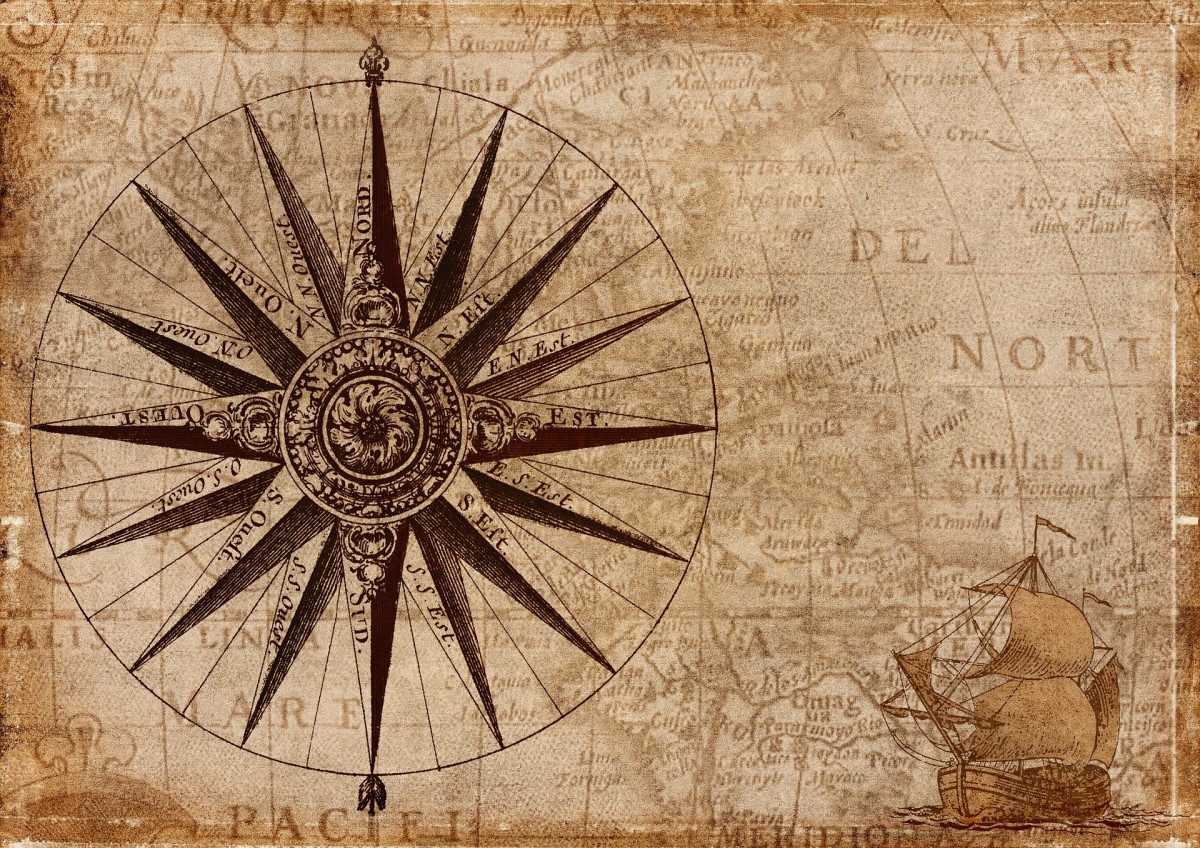 For the first time the place name Vodice was mentioned in written documents in 1402 in a document of the Great Council of the City of Šibenik.
Initially, the hinterland of Vodice was heavily populated because the land here was very fertile. Only when the fear of the Ottoman conquest grew did the settlement move towards the coast.
A number of defensive towers were erected during this period, but unfortunately none of these can be seen today. Thus, the oldest monuments include the parish church of the Holy Cross Ascension (1746.-1749) and the Čorić tower. After the liberation of the Vodice hinterland from the Turkish occupation, the fields were revived and olive groves and vineyards were planted.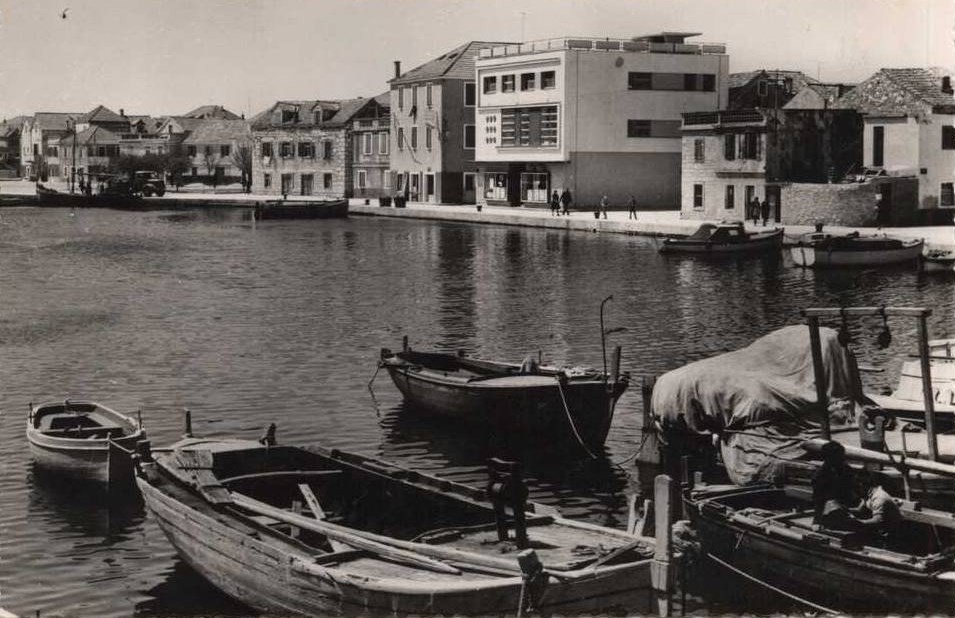 Under the rule of Austria-Hungary was invested in the construction of the waterfront. After the breakup of Austria-Hungary, Vodice fell under the Kingdom of Serbs, Croats and Slovenes. Later, Vodice shared Croatia's known history under Yugoslavia and since the War of Independence, Vodice is part of the Republic of Croatia.
Since the war, the economic picture of Vodice has changed and agriculture is no longer the most important source of income. Now the most important and most developed industry is tourism. And rightly so, considering the beauty of the delightful town of Vodice, it is no wonder why it is one of the most popular tourist destinations in Croatia.
Interesting sights in Vodice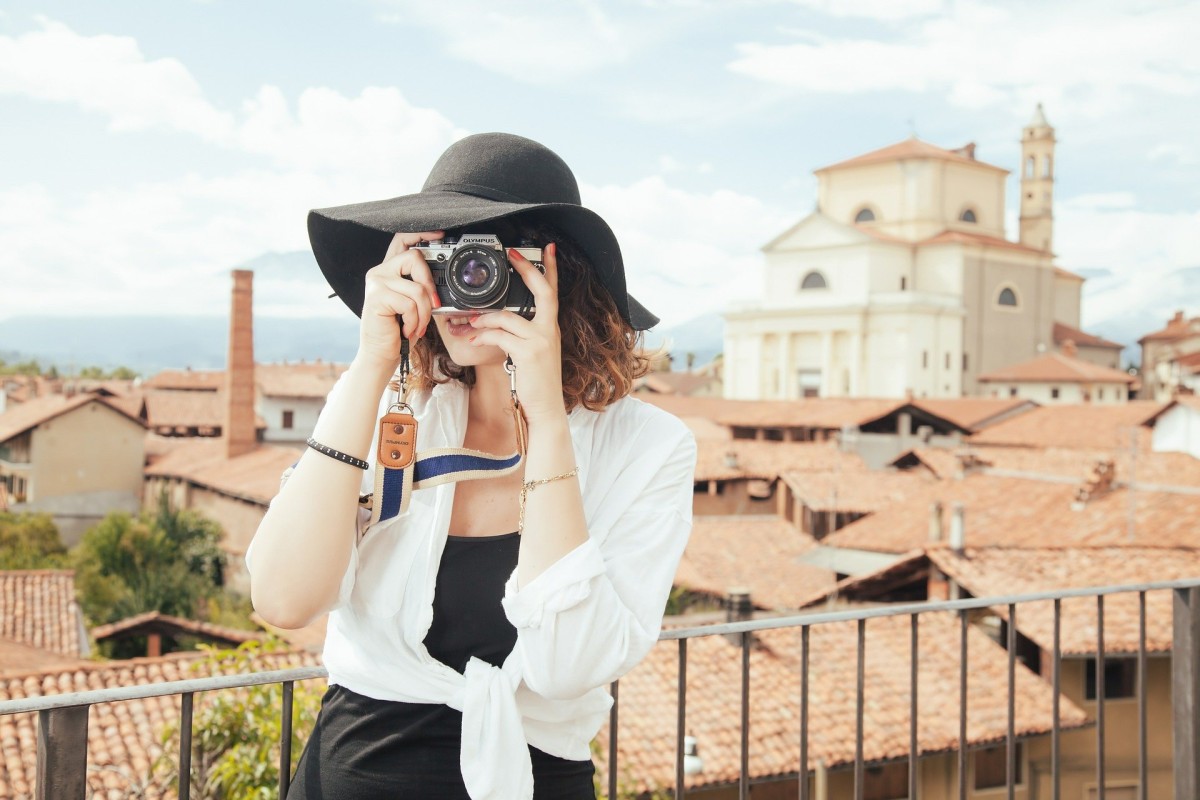 From Vodice you can easily reach some of the most famous cities in Dalmatia, which are rich in great historical sights and some are even under UNESCO protection. These include Trogir, Šibenik, Split and Zadar. All of these towns are not far from Vodice and are actually a must to visit. Of course, the small town of Vodice itself also offers great sights. Let's take a closer look at these now!
Church of the Holy Cross – The baroque beauty in Vodice
One of the most famous baroque buildings in Dalmatia is located in Vodice. This is about the large parish church of the Holy Cross by Master Ivan Skok, which was built in 1746. At first, this famous master was only hired to build a small chapel over the main altar, but over time the work went to the complete expansion of the church.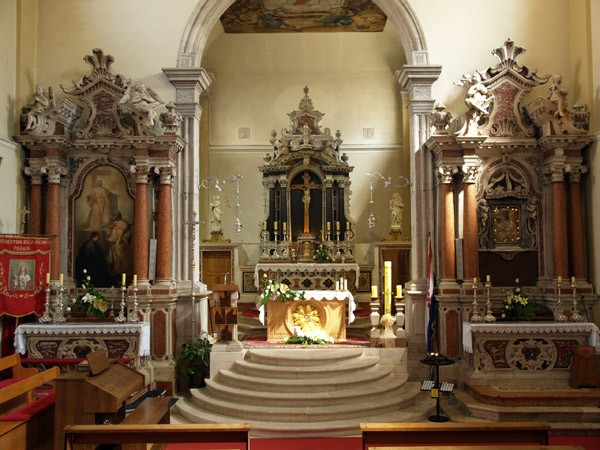 It took 20 years to build the bell tower. This baroque church is a real eye-catcher!
The Church of Gospa od Karmela on Okit Hill
We continue with another beautiful church in Vodice on the Okit hill. Although this was built in the 17th century, it was destroyed several times. Thus, this church was renewed a few times. Today it is known for its excellent and modern design. This church owes its special design to the renowned architect Nikola Basic, who constructed the well-known sea organs and the "Greeting to the Sun" square in Zadar.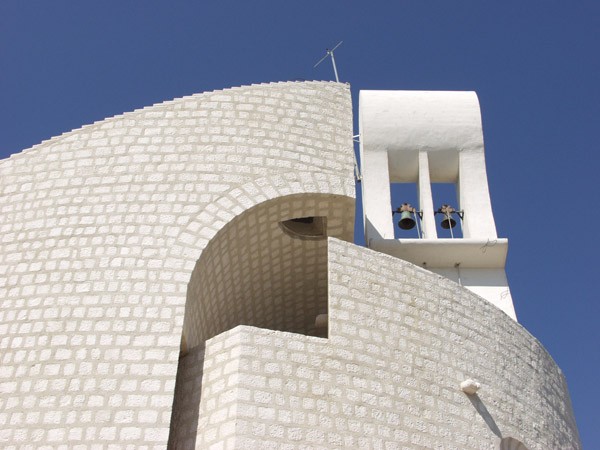 Located right on top of Mount Okit, this church is a fascinating sight that must be visited!
Prvić Island – The Island of the Famous Inventor, Writer, Clergyman Faust Vrancic
Did you know that one of the inventors of the parachute comes from the Vodice area? The famous Croatian writer, clergyman and inventor, who belongs to the most important inventors like Leonardo da Vinci, comes from the island of Prvić, which is just opposite Vodice.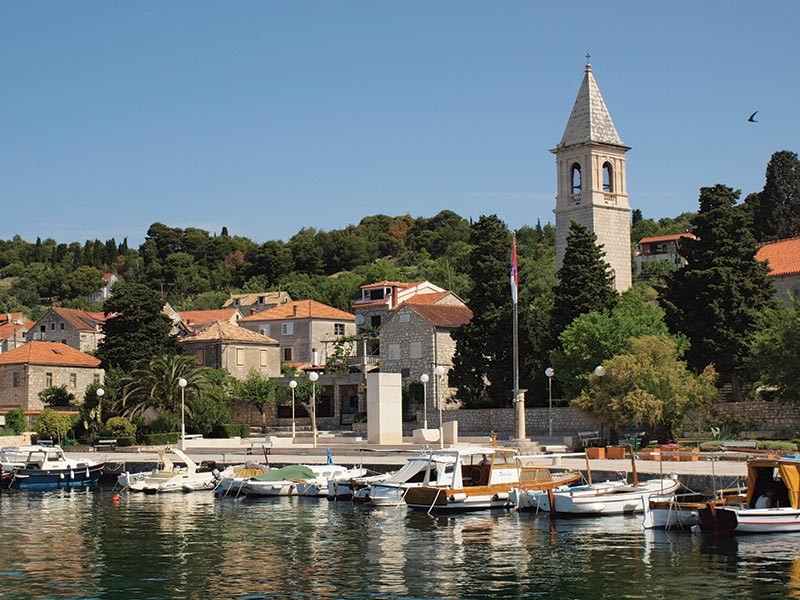 One of his most famous works, the "Machinae Novae" shows technical solutions of different devices. On the island of Prvić you can visit the Memorial Center Faust Vrančić and learn more about these fascinating inventors. The island of Prvić can be reached from Vodice by taxi boat. There are also four churches on this island that are absolutely worth seeing. So don't miss this amazing island when you are in Vodice!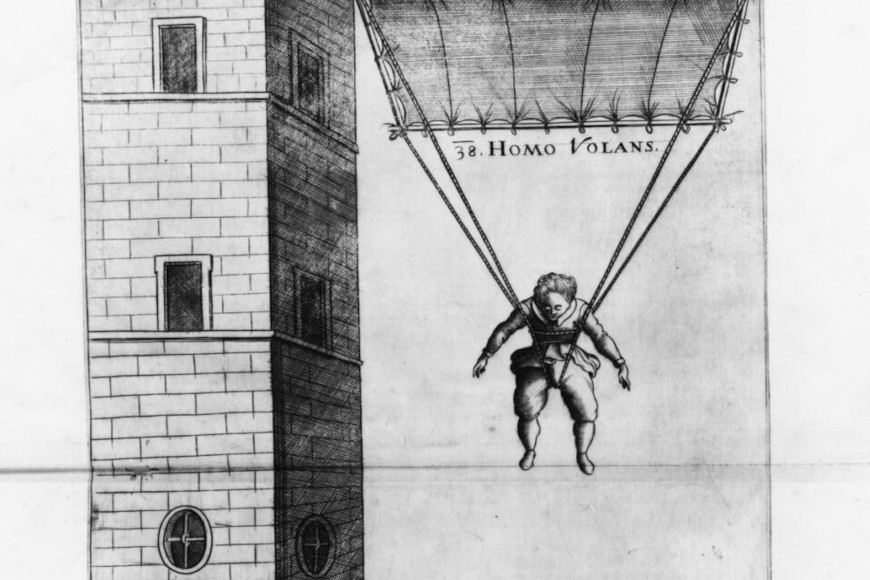 The most Beautiful Beaches in Vodice
On the beaches of Vodice your dream of a turquoise beach will come true. Here you will find numerous beautiful pebble beaches and bays.
Plava plaža – The Blue Beach
With its Blue Flag award, this city beach stands out from other beaches in Vodice due to its excellent cleanliness. Appropriately, this beach is called "Blue Beach". It got its name thanks to its crystal-clear sea and the turquoise shimmering colours.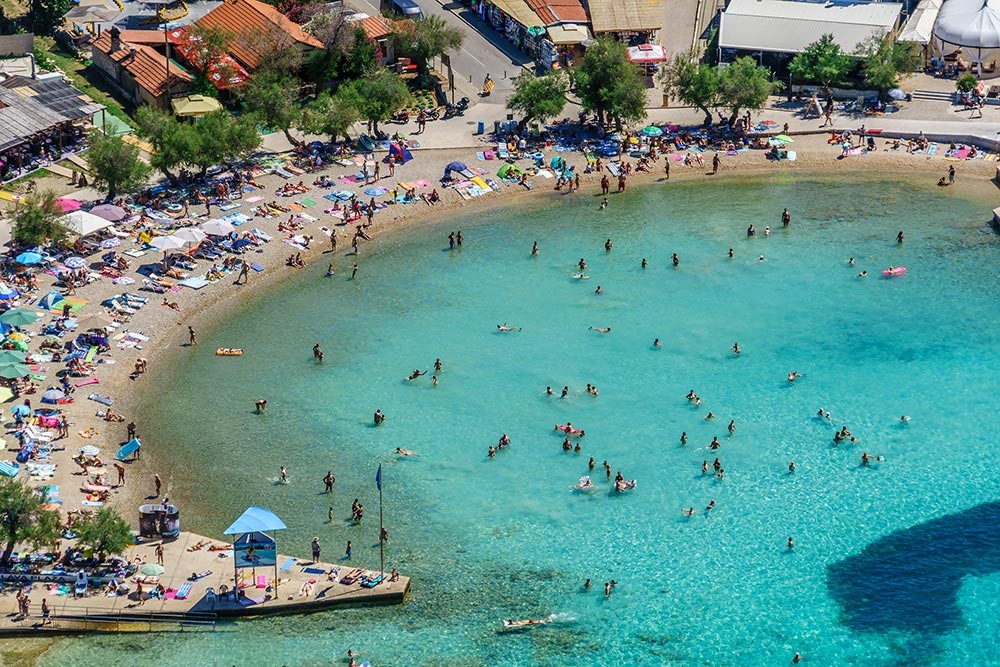 Especially families with small children love this fine pebble beach because it slopes gently. In the sea, this pebbly beach even turns into a sand beach. The highlight are the concrete platforms directly in the sea. Many of the small bars and cafés located right on the beach are also great.
Hangar Beach – Male Vrulje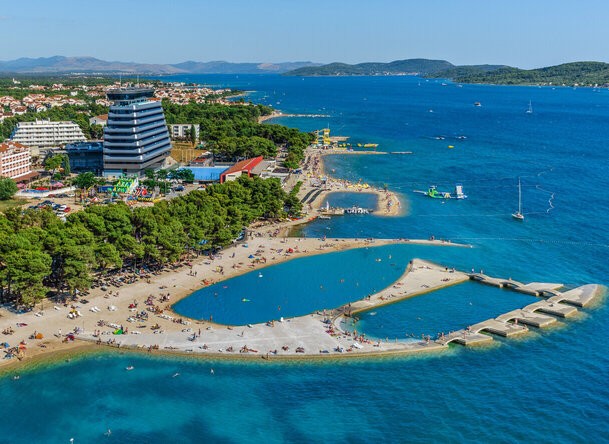 Hangar Beach, also called Male Vrulje, is the most famous in Vodice. It is located directly at the Hotel Olympia and is about 400 m long. This stunning pebbly beach has everything you need for a fulfilling day at the beach. In addition to a wide range of sports and leisure activities, there are many bars and restaurants at your disposal.
The best known here is the popular beach bar Hookah. The infinity pool on the 9th floor of the Hotel Olympia is the absolute highlight!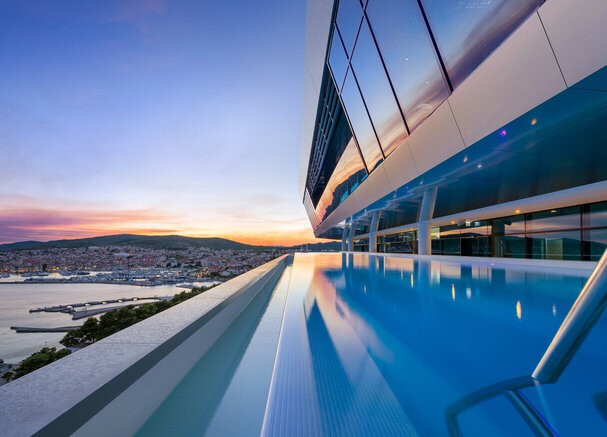 Plaža Imperial – Imperial Beach
Right next to the Hangar Beach is the Imperial Beach, which is located below the hotel of the same name. This is also a beautiful pebble beach that is 300 m long. It is extremely flat and therefore very popular with families with small children.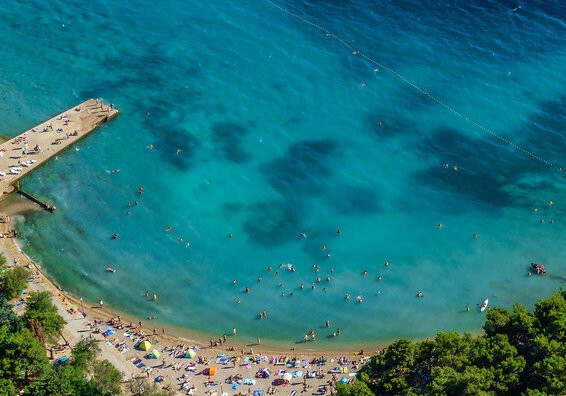 You will certainly not be bored here, in addition to the restaurants and bars right on the beach, there is also a wide range of entertainment possibilities. Various water slides and jet skis ensure that you can always be active here.
Plaža Srima – Srima Beach
Not directly in Vodice, but only 5 minutes away lies Srima Beach in the village of Srima with the same name. This beach is also a blue flag carrier. What definitely needs to be emphasized here is that this beach is adapted for people with disabilities.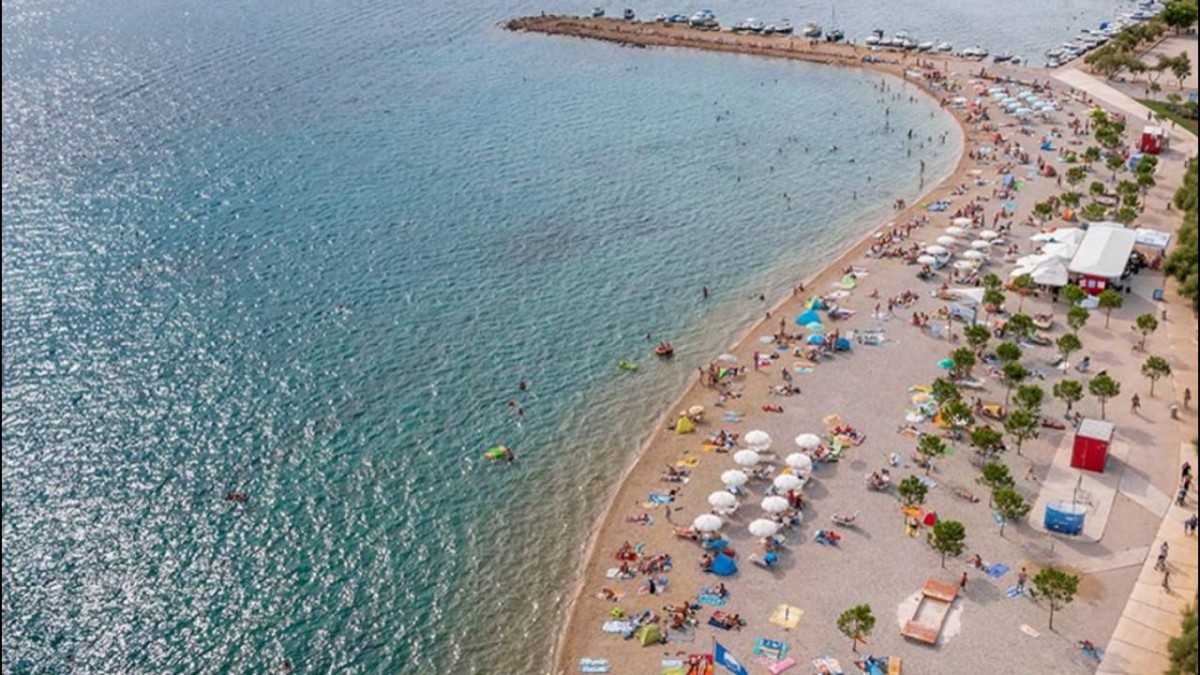 The 2 km long pebbly beach is a real paradise for beach lovers and also offers a wide range of leisure and sports activities.
Entertaining Events in Vodice
In Vodice some great events take place, especially during summer. Here we pick the most interesting ones and present them. But don't forget that there are several other entertaining events.
CMC Festival
The CMC Festival takes place in Vodice for the 14th time this year. This music festival of the Croatian national music television channel is now traditionally held in June in Vodice. Popular Croatian singers and bands present their hits here. Of course, there is also a winner of the festival.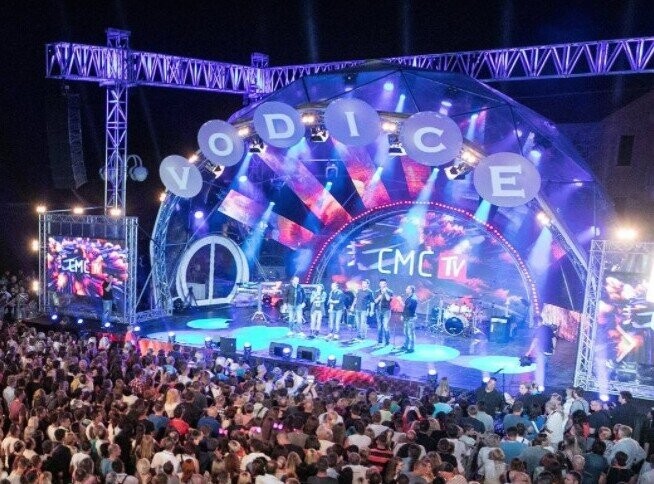 In fact, this is one of the most popular music festivals in Croatia, increasing its popularity with each following year. Vodice seems to be the ideal hometown of this music festival.
The Dalmatian Fishermen's Festival
As in almost all towns in Dalmatia, Vodice also hosts he famous fishermen's festival during the summer time. At these fishermen's festivals you can try countless fish specialties prepared in a traditional way.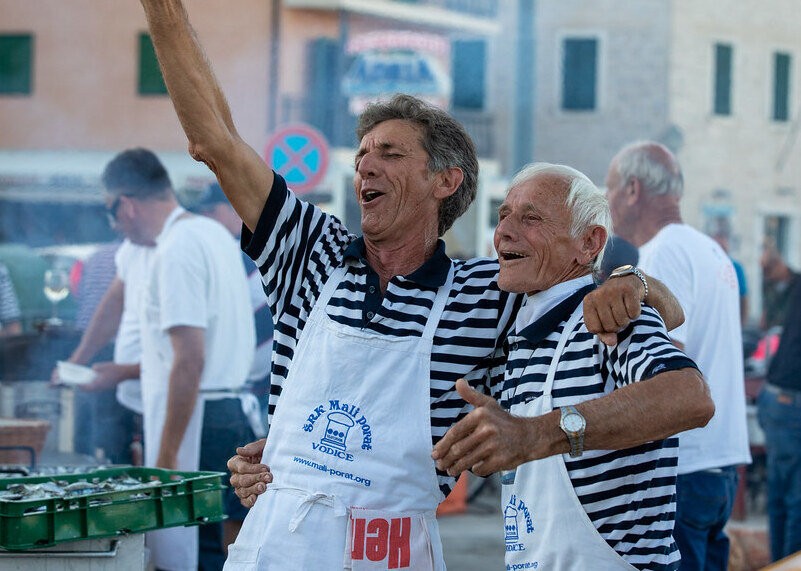 As usual, there is no lack of singing and a great atmosphere on these evenings.
Vodička Fešta – The Vodice Festival
On August 4th every year in Vodice there is a traditional folk festival called "Vodička Fešta" the festival of Vodice. This festival is one of the most visited events in Dalmatia. Although this is a traditional festival, the nightlife in Vodice shines above all on this night.
The nightclubs, as well as countless bars, make a special effort and the "white dress code" is widespread for this festival. Music can be heard everywhere on this evening in Vodice and the midnight fireworks will leave you breathless.
Excursions around Vodice
The small, picturesque town of Vodice is in an ideal location, as it is within easy reach of some beautiful Dalmatian towns and also many of the famous Croatian national parks. A holiday in Vodice is actually worth it!
Beautiful Towns near Vodice
Skradin, Šibenik, Zadar and Tribunj are fascinating pearls of the Adriatic coast that enchant visitors from all over the world. If you find yourself in Vodice, don't miss the chance to visit these towns!
Skradin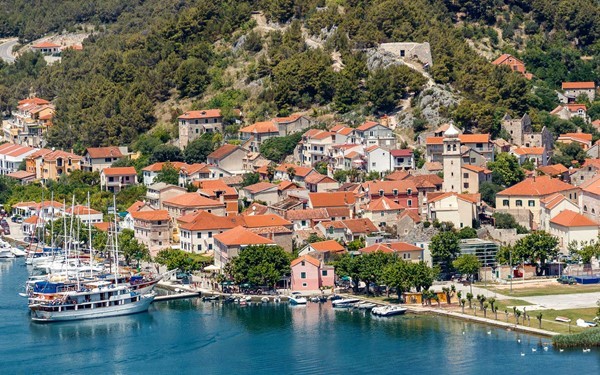 The picturesque town of Skradin is only half an hour drive from Vodice. This small, dreamy and romantic town is seen as the gateway to Krka National Park and is definitely worth a visit. In Skradin you will find old stone churches and the small old town is utterly charming.
Šibenik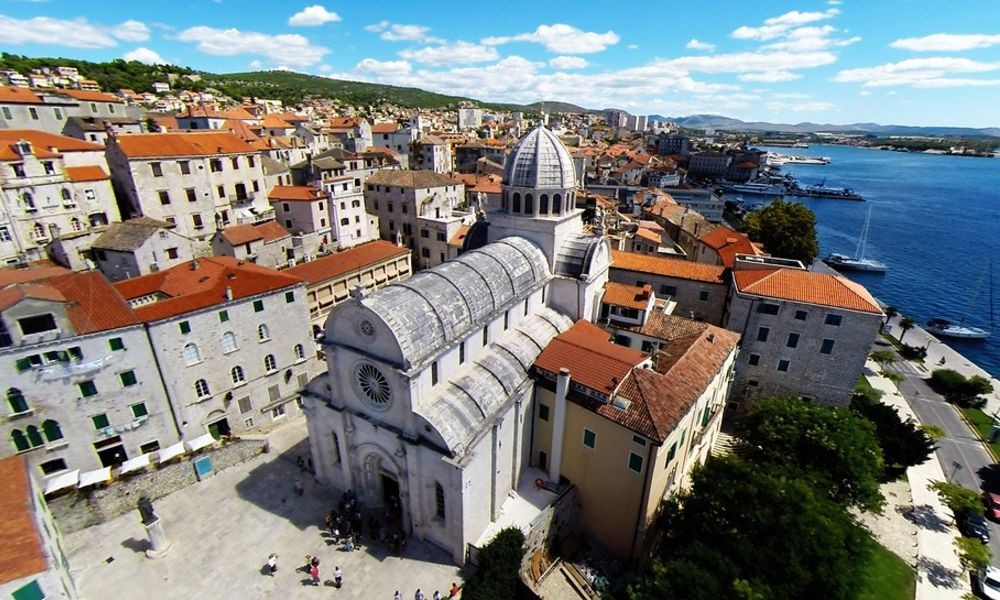 Even closer is the well-known historical town of Šibenik. You only need 15 minutes to get to Šibenik from Vodice. This jewel of the Croatian Adriatic is listed as a UNESCO World Heritage Site and is an absolute must-see. The Cathedral of Saint James is one of the most famous sights in Šibenik. You are very welcome to get to know Šibenik even better in our blog "List of Things to do in Sibenik".
Zadar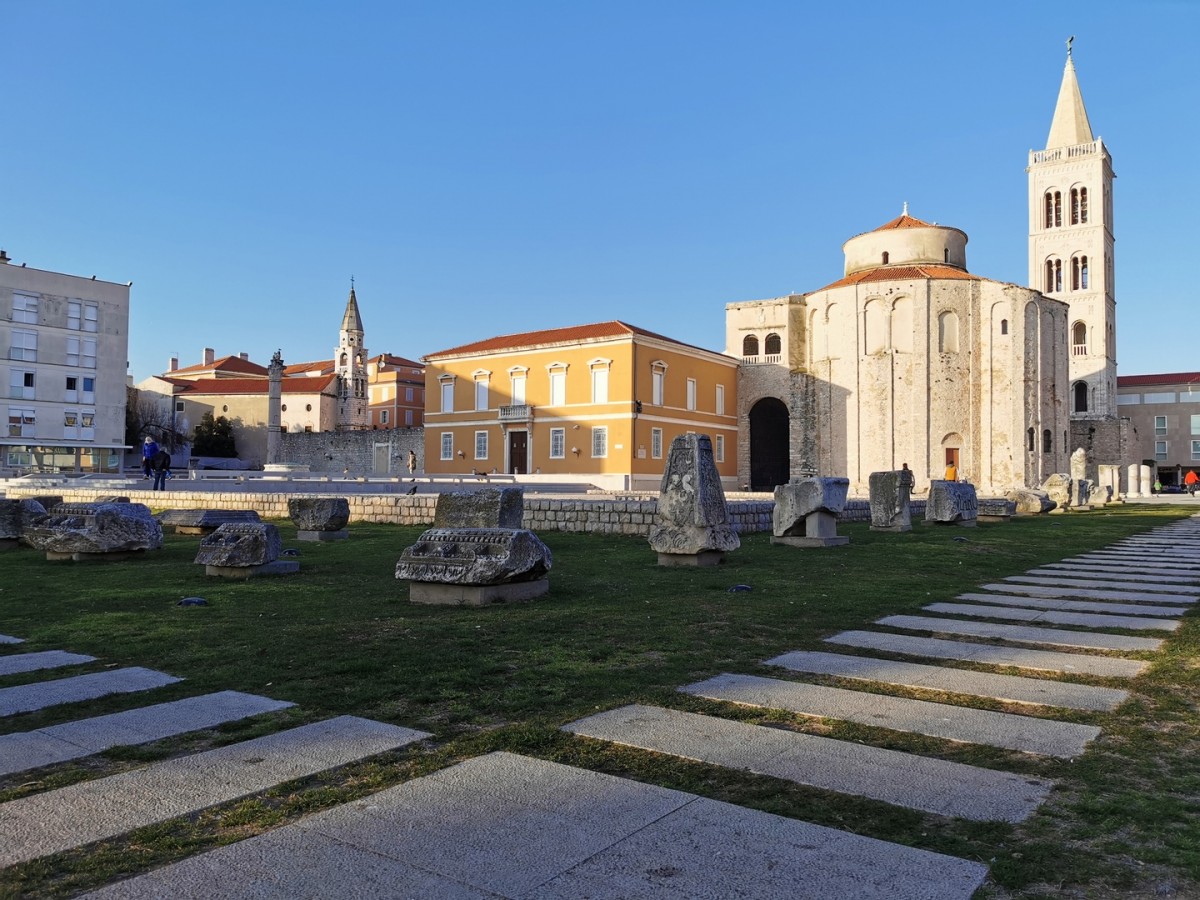 About an hour's drive away is the historical city of Zadar. It is impossible to list all the sights of Zadar as there are so many. Church of St. Donatus, Cathedral of St. Anastasia the modern installation Sea Organ are just a few of them. What connects Zadar with Vodice, among other things, is the architect Nikola Bašić, who designed the church on Okit Hill in Vodice and the Sea Organ in Zadar, as well as the "Greeting to the Sun". Feel free to learn more about the city of Zadar in our blog "Complete list of things to Do in Zadar".
Tribunj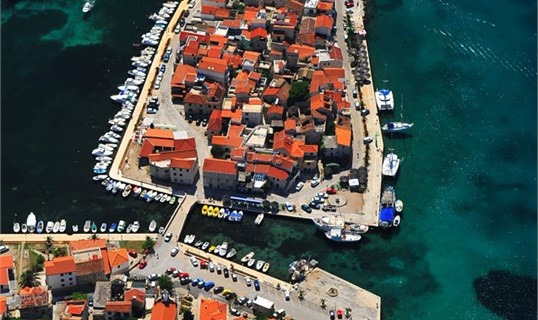 The small, picturesque town of Tribunj is only 2 km away from Vodice. Some stunning beaches and the idyll of Dalmatia await you here. This charming place fulfils every wish for a small, quiet romantic place along the Adriatic coast. Don't miss this lovely dalmatian Pearl!
We are not yet finished with listing all of the interesting cities and places to visit if you are in Vodice. Primošten, one of the most popular tourist destinations in Croatia, and the town of Trogir are also very easy to reach from Vodice. To get to know these two places better, feel free to read our following blogs: "Everything to Know About the Adriatic Pearl Primošten" and "Trogir: Must-Sees".
Now, let's dive into the beauty of the world-famous Croatian national parks, located close to Vodice.
Krka National Park
Only half an hour's drive separates you from Vodice to the incredible Krka National Park. The mesmerizing waterfalls of the Krka River are an absolute highlight of the sights in all of Croatia. With its seven waterfalls and a total height difference of 242 m, the Krka is a natural and karst phenomenon. Find out more about this national park in one of our amazing blogs: "Idyllic Escape to Monastery Island Visovac in the National Park Krka".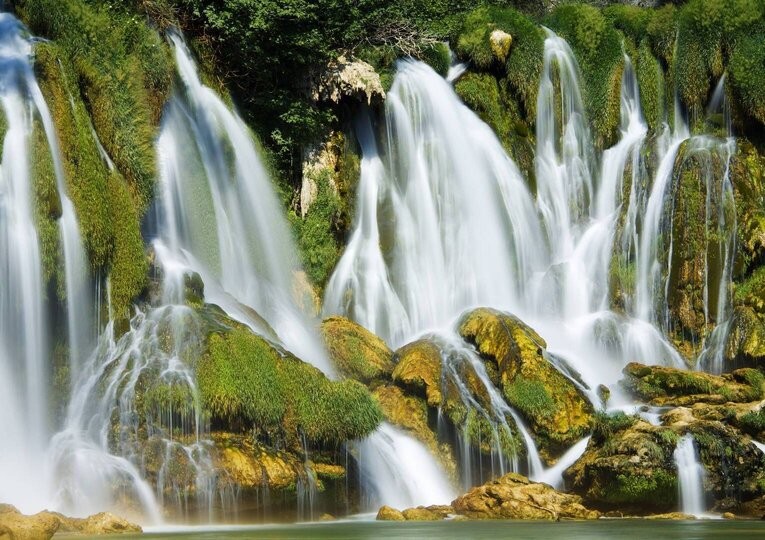 The Park Kornati can also be easily reached from Vodice. This phenomenal island complex is indeed amazing. It takes a little under two hours to drive from Vodice to the stunning Plitvice Lakes National Park. If you were already amazed by the Krka waterfalls, wait for the Plitvice Lakes waterfalls. These are really inspiring!
The Exciting Nightlife in Vodice
Now that we have given you a glimpse of possible daytime activities in the Vodice area, let's move on to the exciting nightlife of Vodice!
The city of Vodice is known in Croatia for its special and exciting nightlife. Now let's conquer the interesting nightclubs of Vodice!
Nightclub Hacienda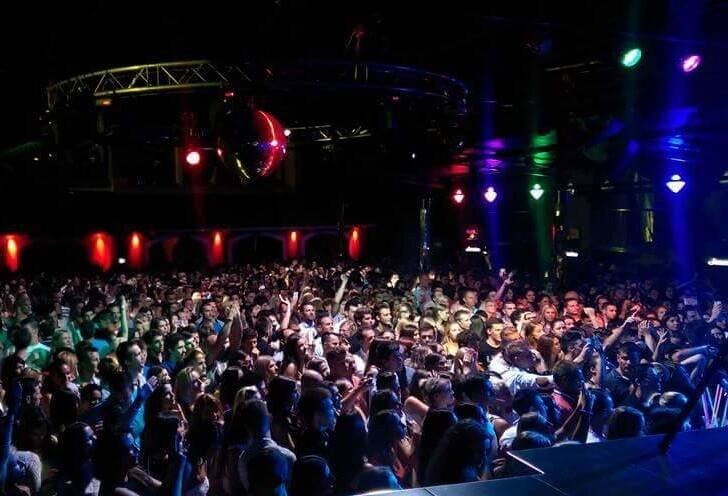 Vodice owes its exciting nightlife to its most famous and oldest nightclub "Hacienda". Here the most famous Croatian DJs and pop musicians are regular guests in the open-air area and the two dance floors. Great, delicious long drinks and cocktails await you here, as well as unforgettable nights!
Nightclub Opium
This nightclub is one of the most exclusive nightclubs in Dalmatia. Opium is located right in the centre of Vodice in the ACI Marina. Here, too, the best known and very good DJs in Croatia are guests and live concerts are also held here. So don't hesitate and get ready for an exciting party night!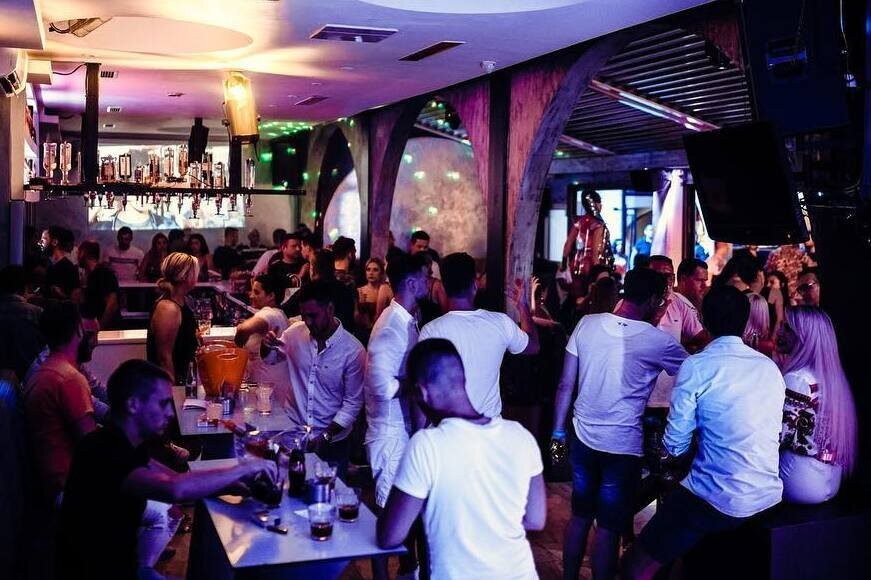 In addition to these two exclusive nightclubs in Vodice, there are a few bars that make Vodice nightlife so enthralling. One of these is the previously mentioned Hookah beach bar, where you can also enjoy cocktails in the evening while listening to great music.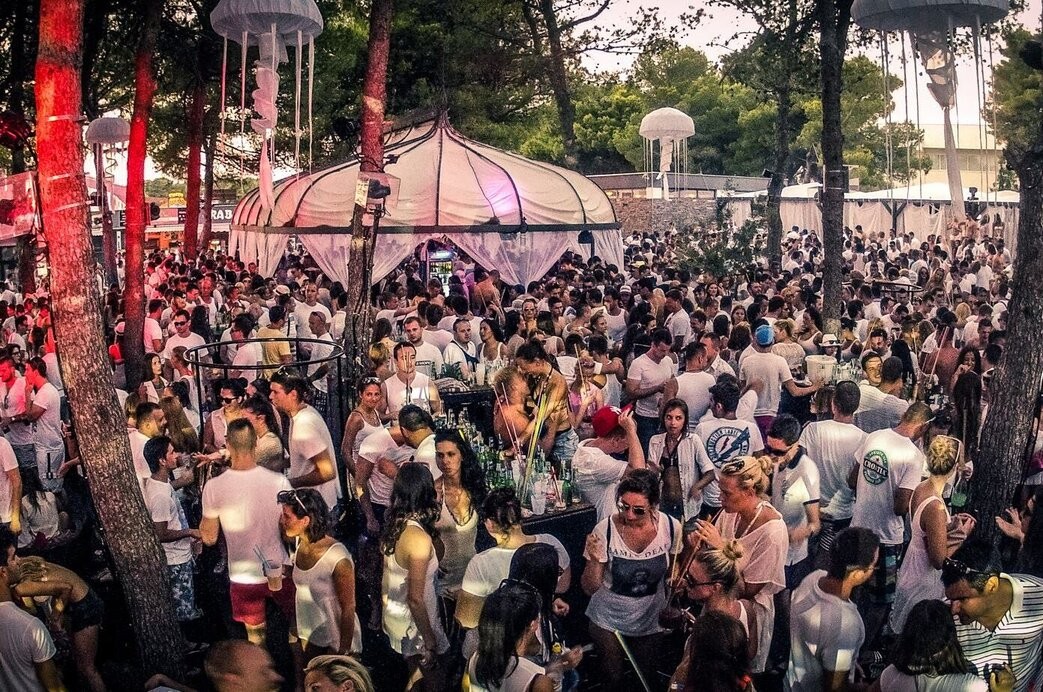 Luxurious Villas with Private Pool in Vodice and Surroundings
If you have decided to spend your dream vacation in Vodice, allows us to recommend you our best accommodation near Vodice. Prepare yourself for pure luxury!
Villa O
In Villa O, 10 guests can make themselves comfortable in four spacious, modern bedrooms. This luxury villa is located in Gacelezi, which is part of Vodice. A 36m2 large pool awaits you here, which is surrounded by a modern lounge area. Here your dream holiday will be fulfilled in every sense. The pictures speak for themselves!
Villa Nola
Luxurious Villa Nola is the ideal accommodation for relaxation in the Vodice area. There is enough space for 8 guests in four bedrooms. A great heated pool and fitness area are at your disposal.
Villa Spuga
In the small coastal village of Brodarica near Vodice is the modern Villa Spuga. There is enough space for 8 guests. This pet-friendly villa offers stunning sea views and a fitness area.
Villa Afrodita
Villa Afrodita is located right in the town of Vodice and offers enough space for seven people. Here you have not only the private pool at your disposal, but also a stunning roof terrace with a jacuzzi tub. All your fantasies of a luxury holiday will come true here!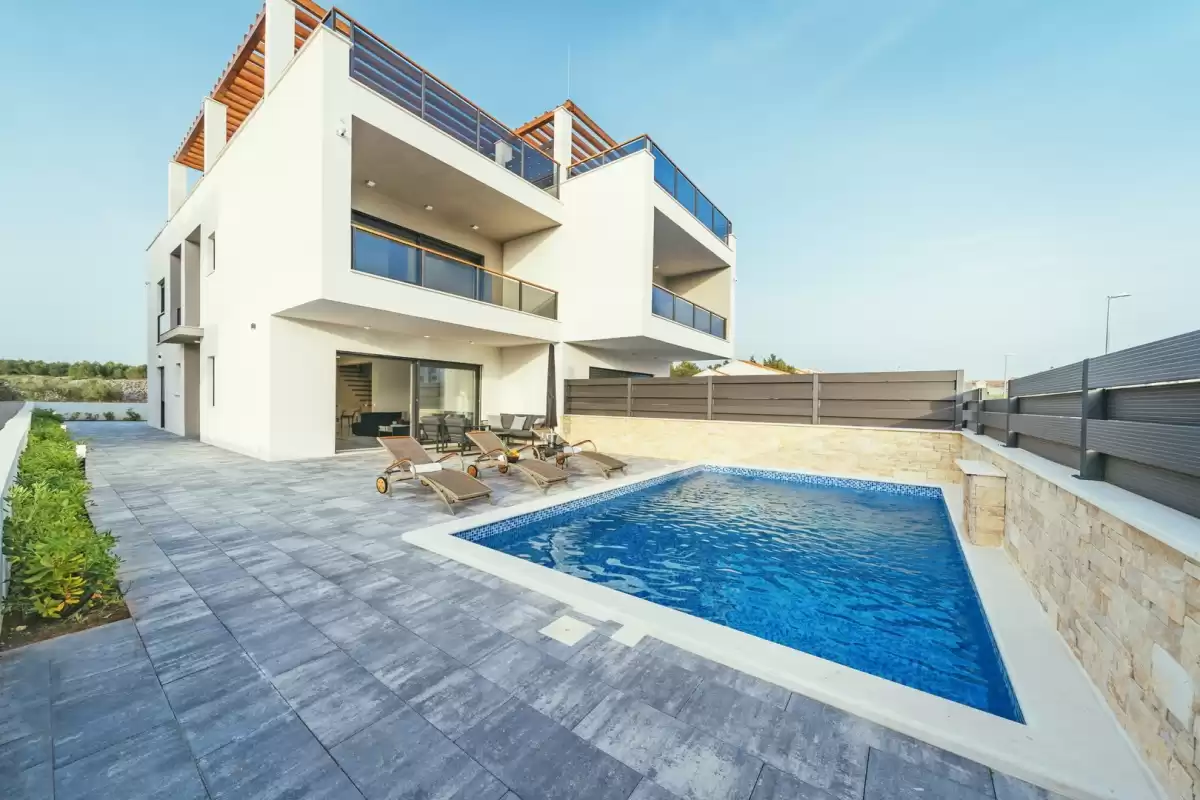 Villa Perina
Villa Perina in Žaborić lies only half an hour away from Vodice. There is enough space for 14 guests. This modern villa offers you a 24m2 private pool where you can enjoy a refreshing swim at any time of day and night. Located right on the beach, it will allow you to wake up every morning with an unsurpassable view of the sparkling Adriatic Sea!
As you can see in this blog, the small town of Vodice offers everything needed for the fulfilment of an absolute dream vacation in Dalmatia. From pristine and well-kept beaches to fascinating historical sights and exciting nightlife, you will find it all here in Vodice! You are welcome to read more about Vodice on the Vodice Tourist Board website.
However, if you choose another beautiful destination in Dalmatia, feel free to browse our wide range of villas with private pools. Whether Dalmatia, Istria or Kvarner , we offer you great accommodation along the entire Croatian coast!
With us you will find your perfect place under the Croatian sun in a few easy steps.
If you have any further questions, we are here for you!
Thank you for reading!