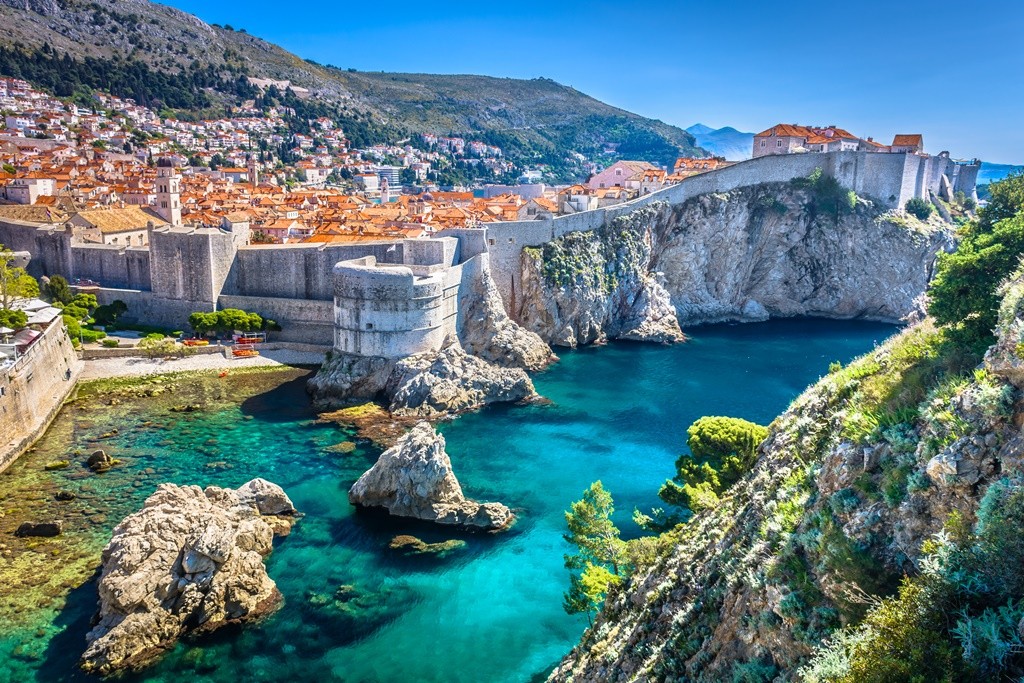 World Heritage Sites are areas under the protection of UNESCO due to their cultural, historic or natural significance to humanity and Croatia has 10 of those. Discover which UNESCO World Heritage Sites are hidden in Croatia and help yourself decide where to go next for your vacation in Croatia.
Croatia is a small Southeast Mediterranean country in Europe that never ceases to amaze its visitors. Yes, I am a proud Croat and I might be biased, but I challenge you to visit us and see it for yourself. In addition to having 7 national parks, 718 islands and the gorgeous turquoise Adriatic Sea, Croatia has 10 natural and cultural sites inscribed onto the list of UNESCO World Heritage Sites, i.e. 10 legally protected areas of cultural, historic and natural significance which are considered to be of outstanding importance to humanity. If your curiosity is piqued, continue reading this blog and find out which UNESCO World Heritage Sites Croatia has to offer.
Plitvice Lakes National Park (1979)
Is anyone really surprised by the fact that Plitvicer Lakes National Park was the first Croatian site inscribed onto UNESCO´s List of World Heritage Sites? No? Well, neither am I. We are talking about the nature wonder that is 300m2 of untouched nature with forest vegetation and more than 16 lakes cascading one into the next creating some of the most magnificent waterfalls nature has to offer. Plitvicer National Park is open all year round and beautiful all year round. Summer offers Plitvicer Lakes´ nature in full swing, fall will amaze you with its yellow, orange and red shades, winter will transport you into a literal winter wonderland, while in spring you will see the awakening of Plitvicer Lakes´ nature. We already introduced all Croatian national parks in a separate blog which also contains information on how to get there. Therefore, it might be a good decision to hop over there by clicking here and get the information you need if you are planning to visit this wonderful natural UNESCO World Heritage Site anytime soon.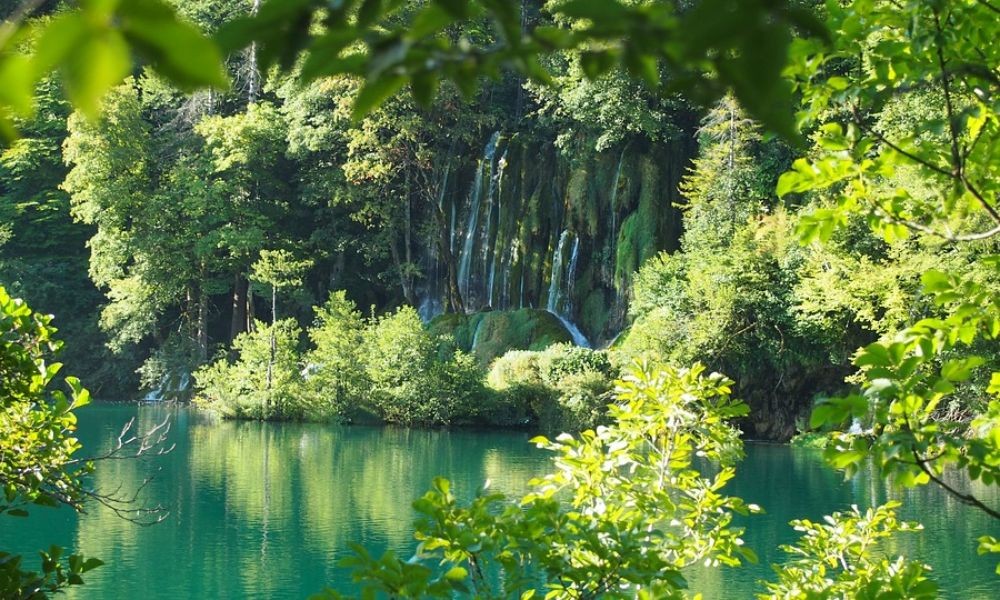 Historical Complex of Split with the Palace of Diocletian (1979)
Being amazed by the beauty of the Croatian coastline is not something new. In fact, some of the most powerful royalty of ancient times have recognized the heaven-like scenery of Croatia and decided to build some kind of residence so that they can enjoy the beautifulness of the Adriatic Sea to its full extend. One of such people was the mighty Roman Emperor Diocletian who ordered the construction of a heavily fortified compound in the vicinity of his hometown Spalatum and the capital of the Roman province Dalmatia called Salona on 1 May, 305 AD. Today, that compound is named Diocletian's Palace which consists of 220 buildings, half of which were used solely by Diocletian himself, while the rest housed his military garrison. Its historic importance for depicting life in the time of the Roman Empire was recognized by UNESCO which put Diocletian's Palace under its protection during its 3rd session in 1979. Parts of the palace are still in use and host live music events, festivals of local food, restaurants, museums and much more. Visiting the Diocletian's Palace is certainly a regal experience that is made complete by renting the most stunning luxury villa in Split.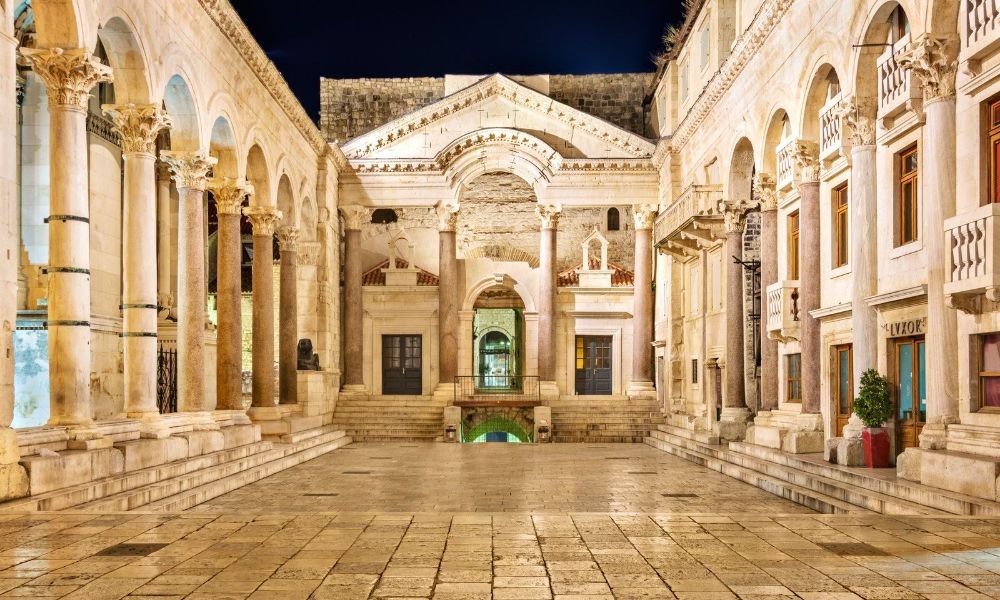 Old City of Dubrovnik (1979)
You know how Japan is always used as an example of a country that is so far ahead of its time it is almost in a whole other dimension? Well in a way, Dubrovnik is for Croatia what Japan is for the world. In the dark period of the Middle Ages, Dubrovnik became a prosperous Maritime Republic with refined diplomatic political skills, making it the only Adriatic city-state which could rival Venice. Dubrovnik's brilliance can be seen in the fact that it was the first Mediterranean port that required all incoming ships to be sequestered and spend a 30-day period on the island of Mrkan to stop the spread of the Black Death in 1377, making Dubrovnik the first to implement a just system of quarantining – a very popular word in today's world due to the global COVID-19 pandemic. The beautiful city managed to preserve its magnificent Gothic, Renaissance and Baroque architecture in its churches, palaces, monasteries and fountains, which is why you will get the feeling of having time travelled to a time long gone while strolling along Dubrovnik's ancient streets. Therefore, it comes as no wonder that it was one of the first Croatian sites to land on UNESCO's World Heritage List.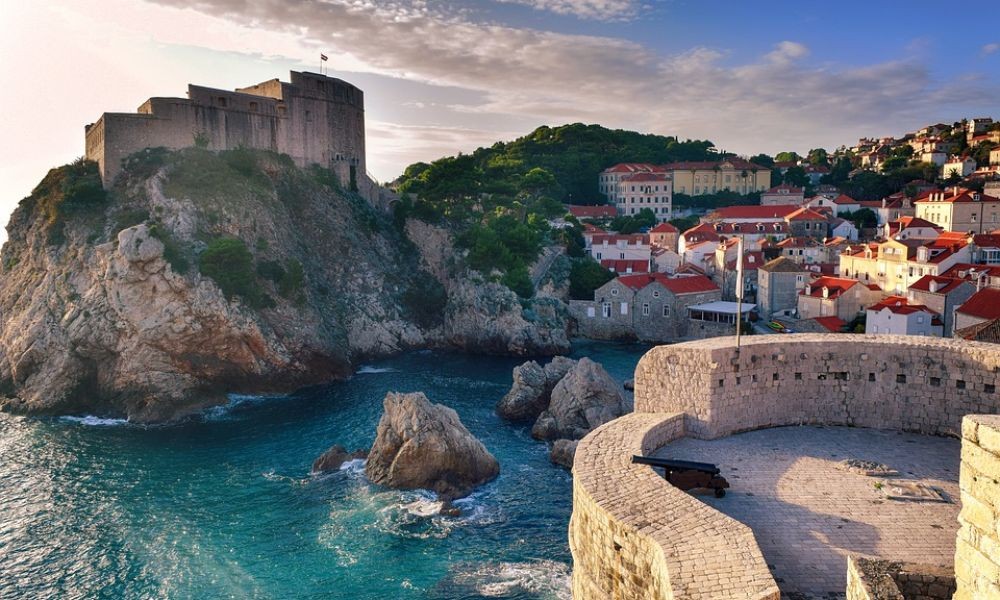 Episcopal Complex of the Euphrasian Basilica in the Historic Centre of Poreč (1997)
Croatia has been a Christian country pretty much from its start. The Croats arrived in the territory of present-day Croatia at the beginning of the 7th century AD and came in contact with Byzantine and Frankish missionaries and Benedictines who slowly converted them to Christianity and taught them the Western culture. Even today, almost 90% of Croatia's population identifies itself as being Christian. Therefore, it comes as no surprise that one of the best preserved Early Christian complexes is located in Croatia in the beautiful Istrian city of Poreč. The Euphrasian Basilica is one of the best examples of early Byzantine architecture and art which mostly retained its original shape from the 6th century. The episcopal complex consists of a sacristy, a bell tower of the nearby archbishop's palace, a baptistery and, of course, the basilica itself. Being one of the best-preserved Christian monuments in the world, the Euphrasian Basilica's place on the UNESCO World Heritage List is undeniable.
Historic City of Trogir (1997)
Unfortunately, Trogir often gets overshadowed by bigger Dalmatian cities in its vicinity such as Split, Zadar and Šibenik, which is why even Croats aren't aware of Trogir's beauty and cultural significance which led to its inclusion on UNESCO's List of World Heritage Sites. The historic city of Trogir is the best (no, not one of the best, but actually THE best) preserved Romanesque-Gothic complex in all of Central Europe. This island settlement accurately depicts the urban continuity of the Hellenistic period with its orthogonal street plan adorned with many castles, towers, palaces and dwellings from the Gothic, Baroque, Romanesque and Renaissance periods, making the trajectory of social and cultural development evident in Trogir's townscape. Therefore, make sure to pay a visit to this charming Medieval city the next time you rent a stunning villa in Dalmatia!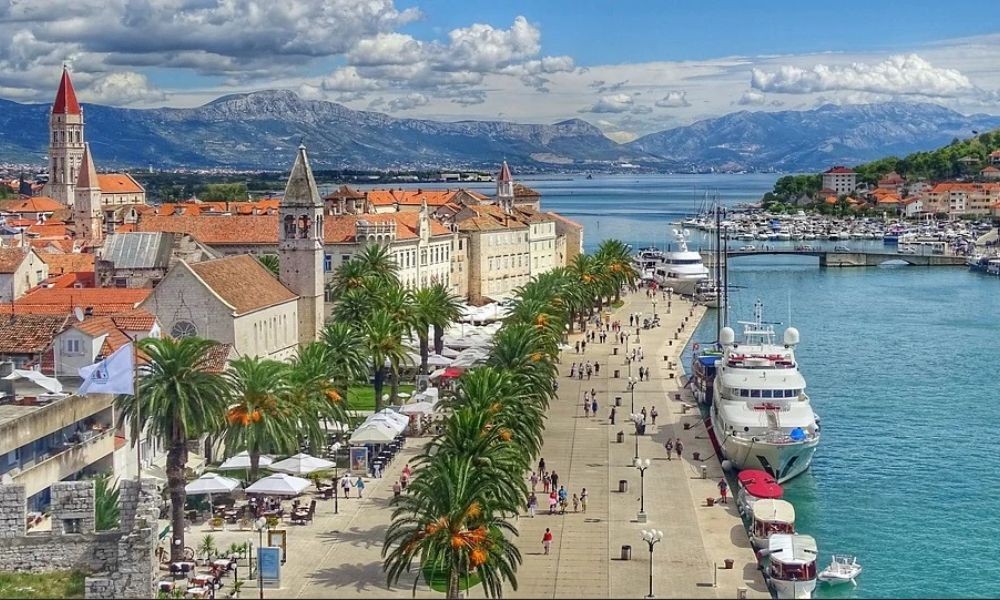 The Cathedral of St James in Šibenik (2000)
The Cathedral of St. James in Šibenik is a treat for art lovers as it bears witness to the transitional period from the Gothic to the Renaissance architectural style, whose elements are successfully blended in the cathedral. The Cathedral of St. James was constructed by three architects in succession – Francesco di Giacomo, Georgius Mathei Dalmaticus and Niccolò di Giovanni Fiorentino – who used unique construction techniques while building this stone masterpiece. As a result, the Cathedral of St. James in Šibenik is a monument which reflects the three culturally different regions of Northern Italy, Dalmatia, and Tuscany, while still looking like a cohesive whole. The cathedral's significance to the history of art as a transitional work of art made its inclusion on UNESCO's World Heritage List justifiable.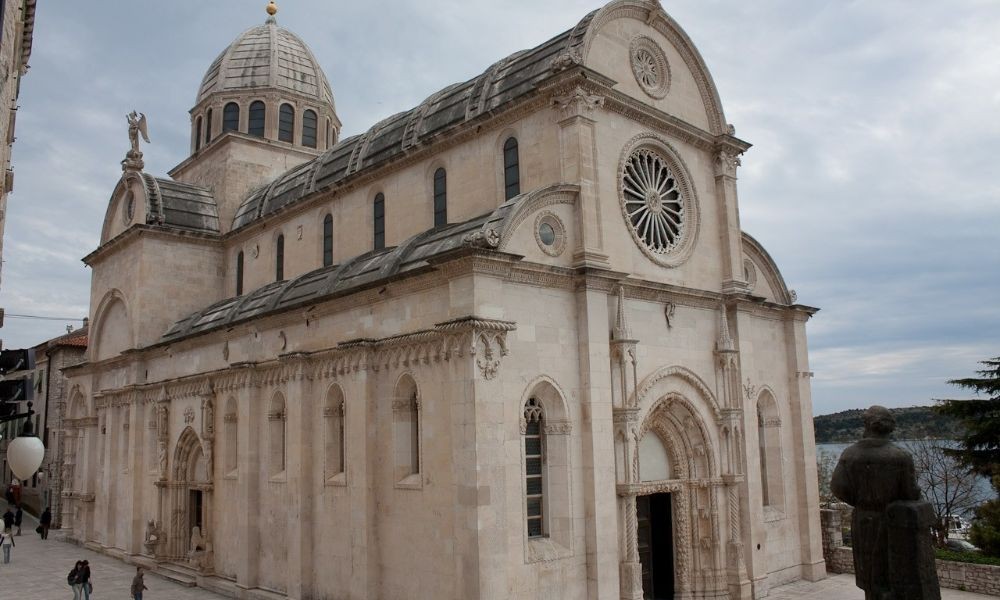 Stari Grad Plain on the island of Hvar (2008)
Stari Grad Plain is an agricultural landscape on the island of Hvar which was created by the ancient Greek colonists in the 4th century BC. Stari Grad Plain is one of the best examples of the ancient geometrical system of land division which created parcels called choras which are bounded by dry stone wall. The effectiveness of such a system is proved by the fact that the same initial crops, mainly grapes and olives, are still being produced today, after 2400 years.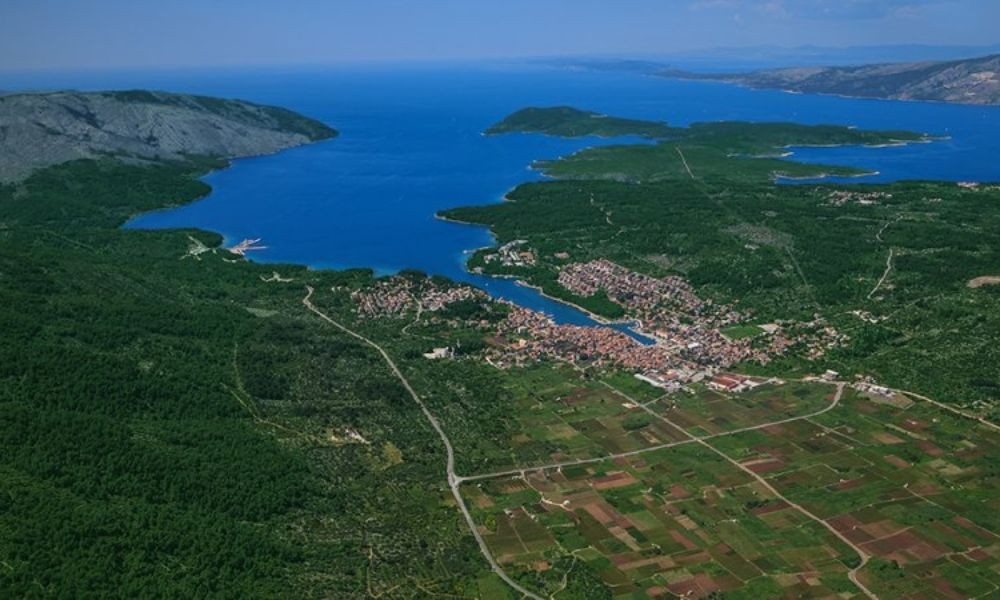 Stećci Medieval Tombstone Graveyards (2016)
Stećci are a UNESCO World Heritage Site which is not exclusive to Croatia. Stećci are medieval tombstones, mostly made from limestone, found in regions of Croatia, Serbia, Bosna and Herzegovina and Montenegro. Its estimated that there are more than 70 000 well-preserved stećci which showcase the artistry of medieval Europe in a wide array of decorative motifs and inscriptions and represent the iconographic style of medieval Europe. The two Croatian sites of stećci are found in Dubravka and Cista Velika.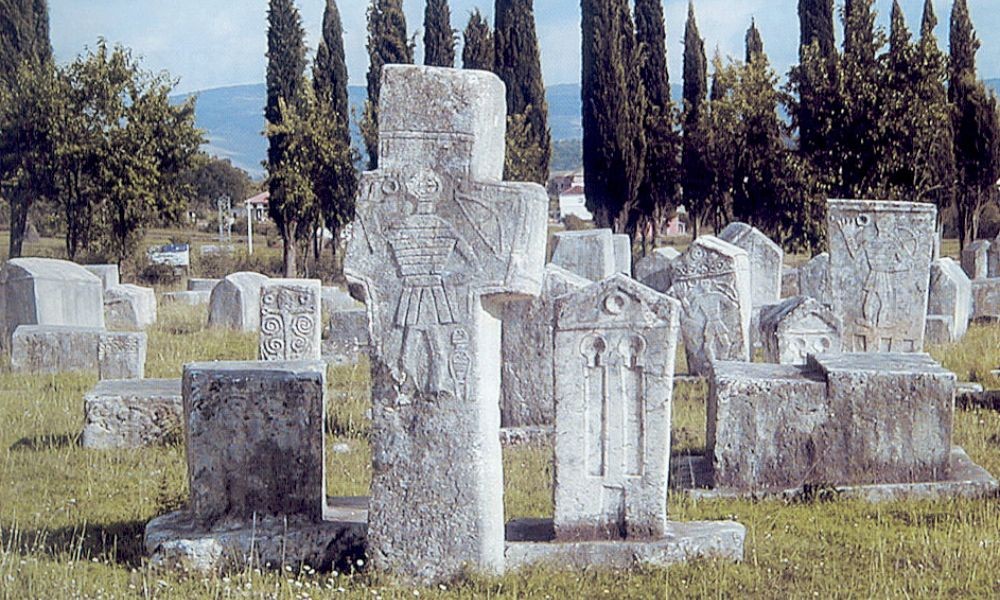 Saint Nicholas Fortress in Šibenik (2017)
Saint Nicholas Fortress is part a transnational UNESCO World Heritage Site called "Venetian Works of Defence between the 16th and 17th Centuries: Stato da Terra – Western Stato da Mar", which is quite a mouthful to say. St. Nicholas Fortress is one of four parts of Šibenik's fortification system and the only one located at the entrance to the Šibenik port on the sea, as well as the second UNESCO World Heritage Site in Šibenik which is quite a rarity. The existence of two UNESCO World Heritage Sites in a city with a population of 34 000 people speaks volumes, which is why renting a stunning villa in Šibenik region will give you the opportunity to discover all these amazing cultural and historic sites.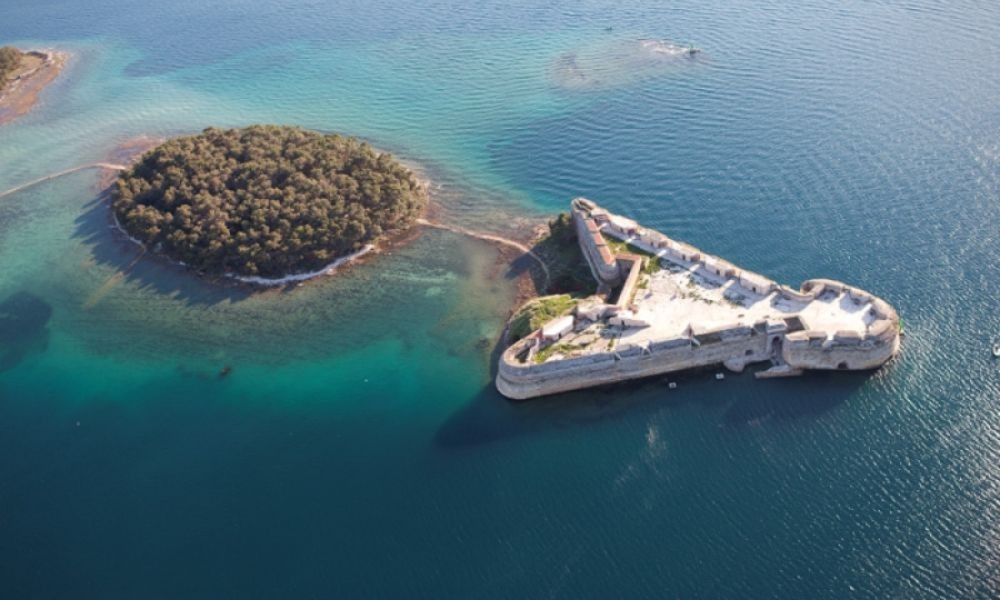 Paklenica, Northern Velebit National Park
We started this blog on UNESCO World Heritage Sites in Croatia with a national park and we are ending it with a national park. Well, with two national parks to be exact. The National Park Paklenica and the Northern Velebit National Park are part of another transnational UNESCO site that just like the last one has an equally long and fancy name. This time it is the "Ancient and Primeval Beech Forests of the Carpathians and Other Regions of Europe", which stretches over 13 countries: Albania, Austria, Belgium, Bulgaria, Croatia, Germany, Italy, Poland, Romania, Slovakia, Slovenia, Spain and Ukraine. The National Park Paklenica is a heaven for hiking and climbing professionals and enthusiasts, while the Northern Velebit National Park has many indigenous plant species, as well as some of the most amazing viewpoint in Croatia. To find out were some other viewpoints are located at, where you can take some impressive pictures for your Instagram, click here.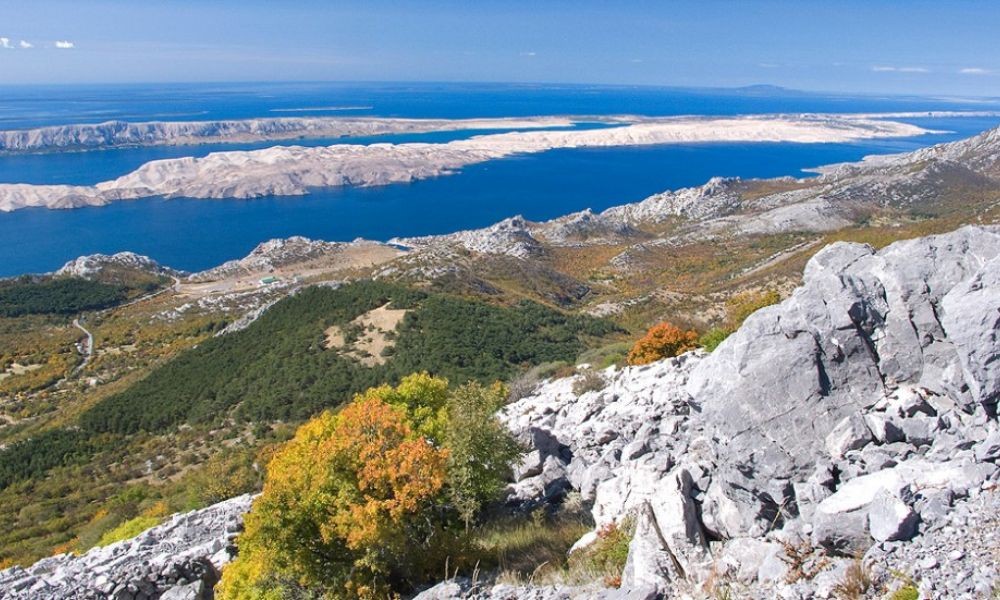 Hopefully you learned a thing or two about Croatia´s cultural, historical and natural heritage and feel inspired to visit, or perhaps, revisit Croatia in the summer, 2021. If any of these UNESCO World Heritage Sites in Croatia caught your eye and you are looking for a stunning luxury villa in its vicinity, make sure to check out our portfolio of carefully selected luxury villas in Croatia.
For any potential questions, Adriatic Luxury Villas is always at your disposal!
Thank you for reading!