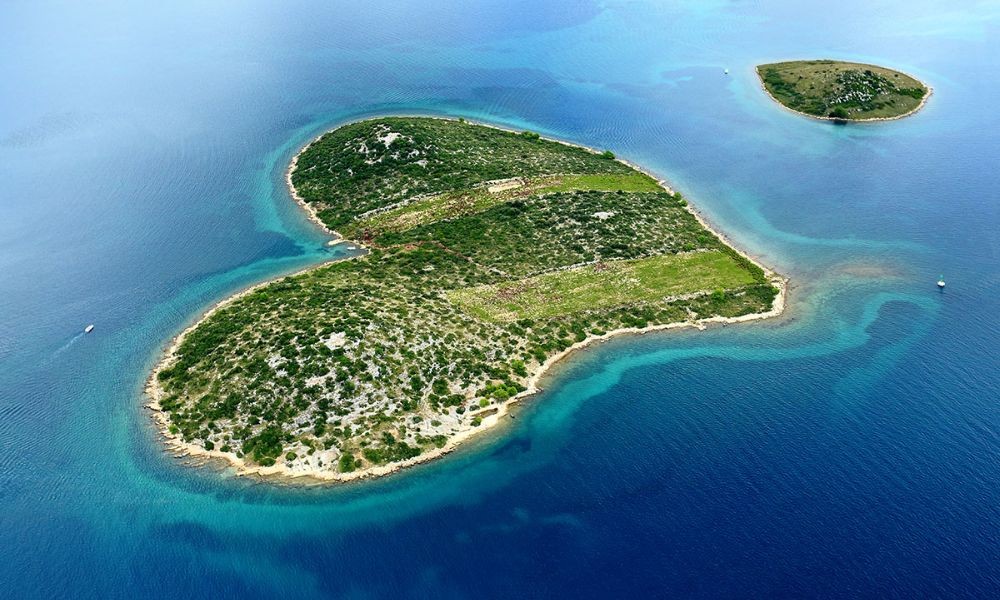 Interested in knowing how a local would spend the most perfect and fulfilling 24 hours in Zadar? Then read this blog and get acquainted with some hidden gems of this coastal city of Croatia!
If you have ever been to Zadar or even considered spending your vacation in this charming coastal city of Croatia, you have probably googled "what to do in Zadar", "what to see in Zadar", "attractions of Zadar" or something along those lines. And consequently, you probably came across articles upon articles on all the fun things to do in Zadar. Such blogs are very thorough and informative. However, sometimes there are a teeny-tiny bit too detailed and informative and, perhaps, a bit repetitive. If you read one of them, you have basically read all of them.
This is not such a blog. Instead of bombarding you with all the 6376 churches of Zadar, 8729 museums of Zadar and 2673 restaurants of Zadar (yes, I am overexaggerating), I will tell you how I, a local, would plan one of my days in Zadar in order to get the most out of my luxury holiday in Croatia. Let me reveal to you some unique places and secrets of Zadar which are not found in all the other blogs on Zadar and which you can do in 24 hours, literally. Grab your snack or your wine and lets' start this imaginative fulfilling day in Zadar.
A Delicious Breakfast in Art & Heritage Hotel Almayer for a Great Start of Your Day
You have probably heard the old saying "Breakfast like a king; lunch like a prince; dinner like a pauper". Well, you will be certainly eating like a king if you decide to eat your breakfast in the beautiful Art & Heritage Hotel Almayer (which you should 😉).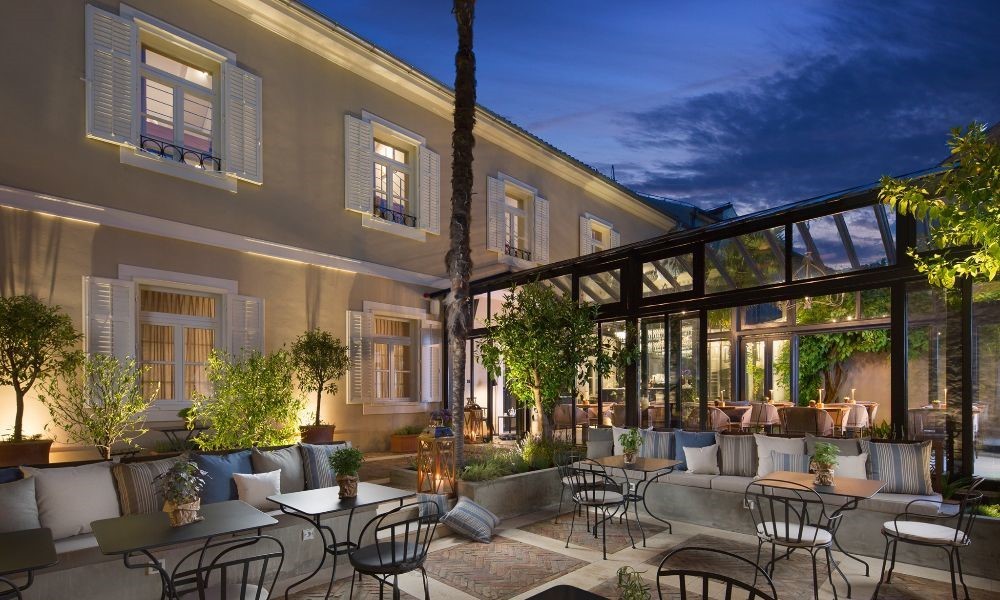 Once a forgotten old building with an overgrown garden built in 1863 in the heart of Old Town Zadar, Art & Heritage Hotel Almayer became a unique gem of this coastal city of Croatia due to the efforts of its owners Irina & Vjekoslav who renovated it in 2017 and created a four-star hotel. The hotel offers you a one-of-a-kind eclectic ambience where contemporary art and furnishing pieces meet the old traditional soul of Zadar. However, my favorite part of the Art & Heritage Hotel Almayer is its secret garden where you can dine in.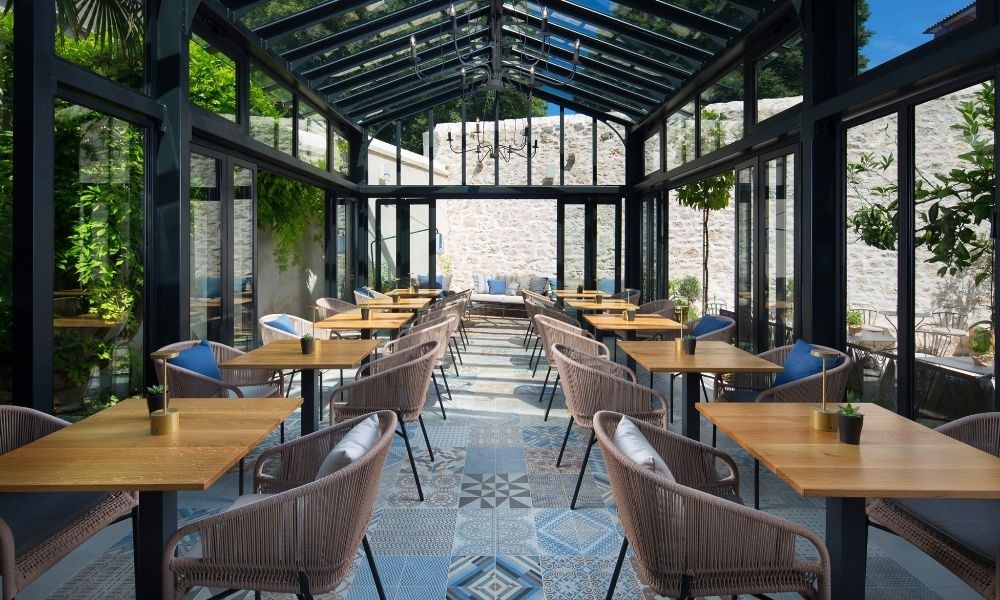 Every day from 7:00 am till 11:30 am breakfast a'la minute is being served in the gorgeous orangery of the hotel. The emphasis is put on freshness, high-quality and health which is why there is no buffet table. Instead, you get escorted to your table and choose what you would like to eat for breakfast whether it is baked goods, dairy products, meat products or something else. Thereafter, you will get served a top-class breakfast with seasonal delicacies, many of which are in-house products, to help you start off your wonderful day in Zadar in style and give you the energy you will need for the rest of the day.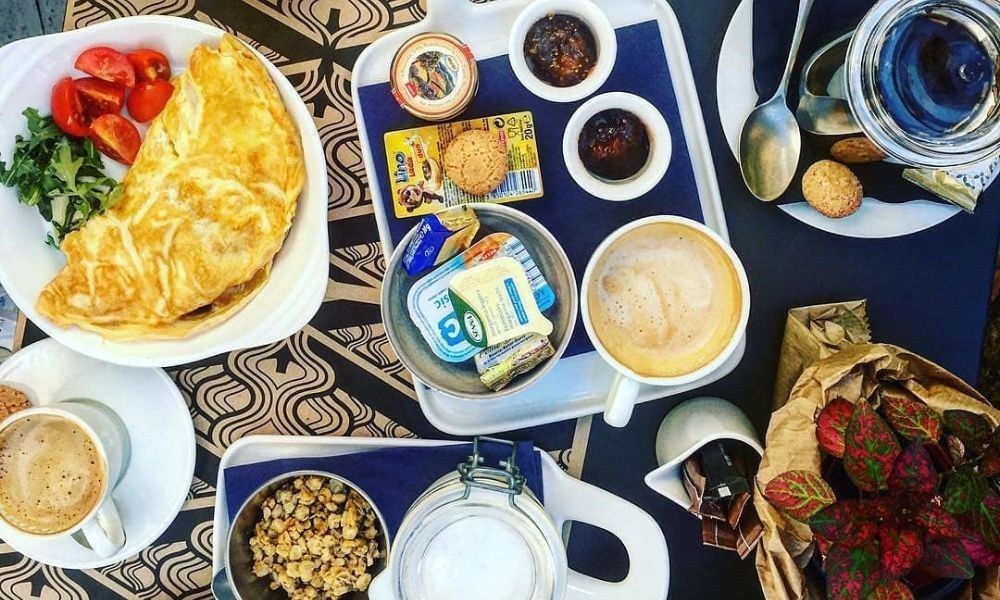 The Ideal Beach Day at the Queen's Beach, the Largest Sandy Beach in Croatia
Once you have finished with your breakfast at Art & Heritage Hotel Almayer, it is time to do the thing which was probably the primary reason why you have decided to visit Croatia in the first place – enjoy the beautiful Adriatic Sea and the warm Croatian sun! And what better way to do it then visiting the largest sandy beach in Croatia?
The Queen's Beach (Croatian: Kraljičina plaza) is an 8 000 m long sandy beach which was listed as one of the 100 most beautiful beaches of the world according to the American Travel Channel. The beach was named Queen's Beach because of a legend which states that the first Croatian king, King Tomislav, used to watch the beautiful sunset of Croatia from this place together with his beloved queen. There is truly no better way to have the most perfect day at the beach than spending it on the gorgeous sandy Queen's Beach with shallow waters and medicinal mud believed to elevate symptoms of rheumatism and similar conditions. Furthermore, there is a café and a fast-food bar so you can grab a bite and refuel your energy.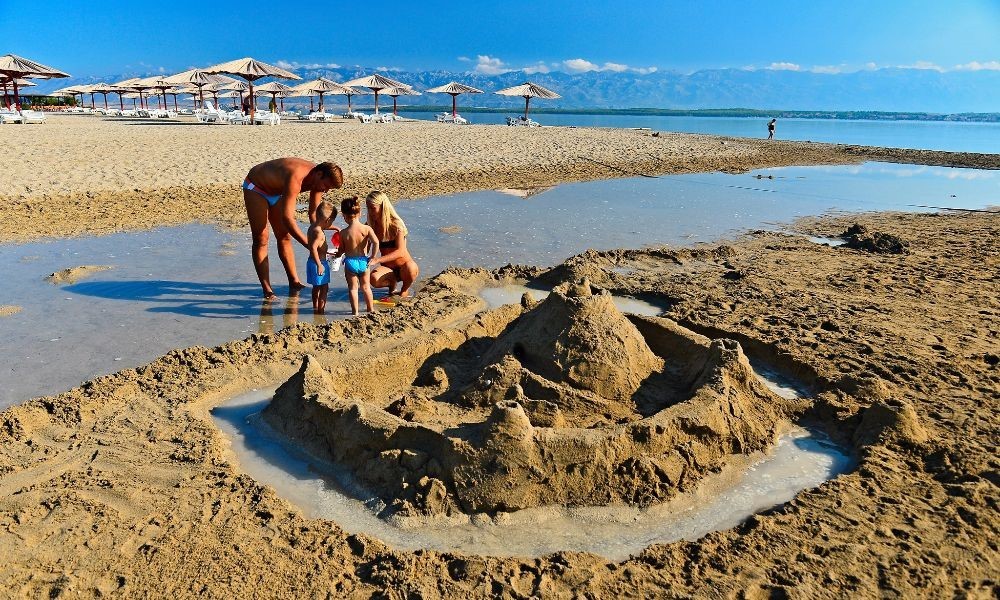 However, the Queen's Beach is not in Zadar but 16 km away from the city in the nearby town of Nin in the Zadar region. However, it would be a real shame not to visit one of the most beautiful beaches in the world while on your holiday in Dalmatia. If you thought I would just show you this gorgeous place in the Zadar region without helping you resolve your transport, you are greatly mistaken. Octopus Transfers Croatia is the best private transport service provider which will bring you anywhere your heart desires and come pick you up once you are ready to go home. Now you have no excuses not to visit the breathtaking Queen's Beach!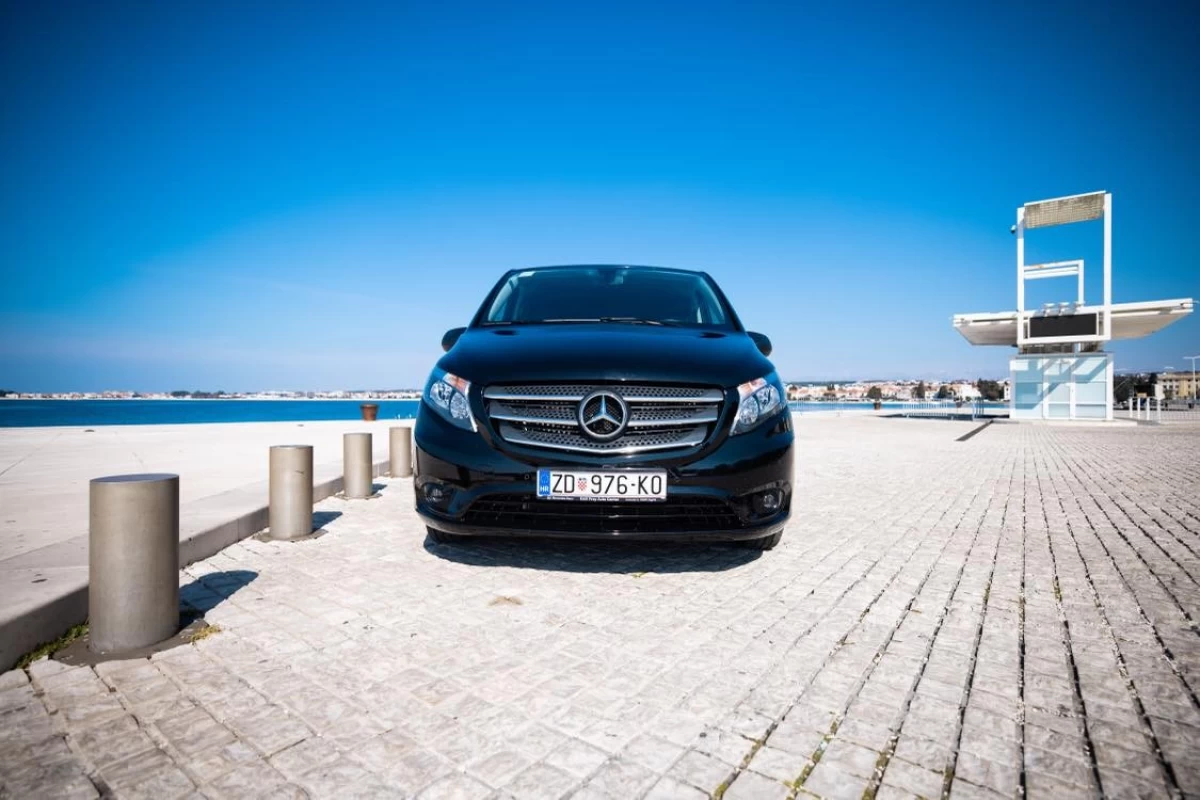 Sunset Boat Tour with a Glass of Champagne
It's the late afternoon: you have just had a fun day at the Queen's Beach, had gotten a beautiful tan and taken a bunch of fun pictures of yourself and your loved ones covered in medicinal mud. It's time for Octopus Transfers Croatia to pick you up and take you to your luxury villa in Zadar to shower and get ready for evening activities.
One of the most prominent things Zadar is known for are its spectacular sunsets. Most tourist guides will tell you that the best way to see the Zadar sunset is from the waterfront installation called Greeting to the Sun. Don't get me wrong, it is really worth taking a walk to the Greeting to the Sun installation during sunset hours, as it is a really special moment. However, I don't necessarily agree that it is the best way to view the sunset.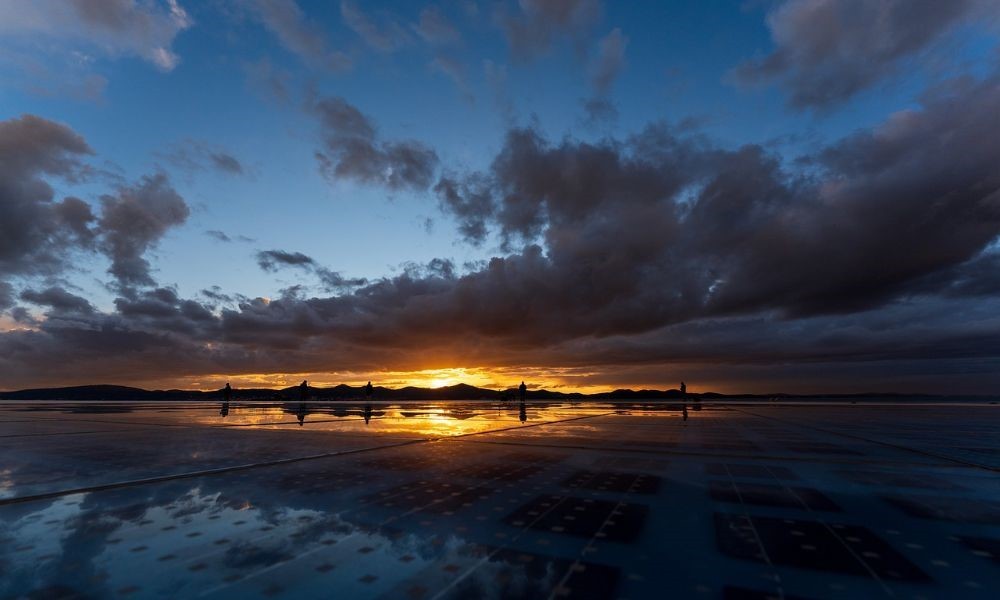 In my humble opinion, the best way of experiencing the Zadar sunset is on a boat. Just imagine sitting on a private boat, sailing on the Adriatic Sea adorned with the island of the Zadar archipelago, your hair is getting ruffled by a light breeze and the entire scenery surrounding you is getting drenched in hues of orange, yellow and pink. I can guarantee you that you will never experience something like this anywhere else.
And just like always, I have the best possible way of making this picture a reality for you. Zadar Archipelago specializes in various boat tours through the Zadar archipelago. However, its most exclusive boat tour is the two-hour sunset tour during which you will be able to enjoy the romantic sunset while sipping on a glass of champagne and nibbling on fresh strawberries. Say goodbye to the Croatian sun in the most beautiful way possible!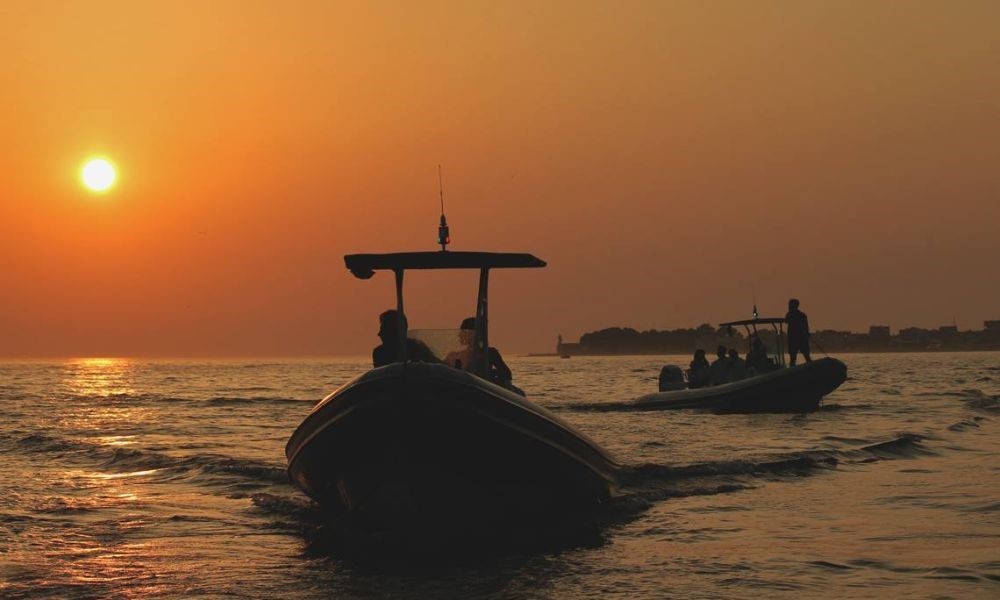 Fine Dining at the Waterfront Restaurant Fosa
After witnessing the most spectacular sunset on a boat tour, you will probably be feeling a bit hungry. Remember when I mentioned the saying "Breakfast like a king; lunch like a prince; dinner like a pauper" while talking about the Art & Heritage Almayer Hotel? Yeah, you certainly won't be eating like a pauper in Restaurant Fosa, but once again like a king. But who cares…You are on vacation, so treat yourself!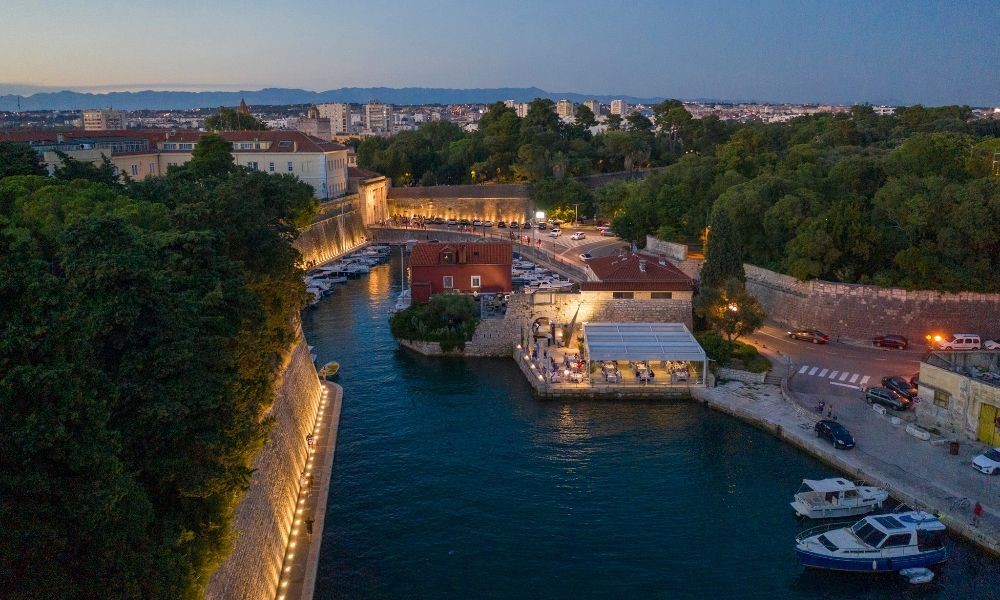 Restaurant Fosa is located in the small picturesque port of Fosa near the Land Gate of Zadar. The outdoor terrace of the restaurant enjoys a gorgeous view of the Adriatic Sea and the brightly lit Zadar City Walls which are a new addition to the UNESCO World Heritage Sites of Croatia. The restaurant is highly praised by food critics and is mentioned by in the famous French guide Gault & Millau as one of the top 5 restaurants in Zadar.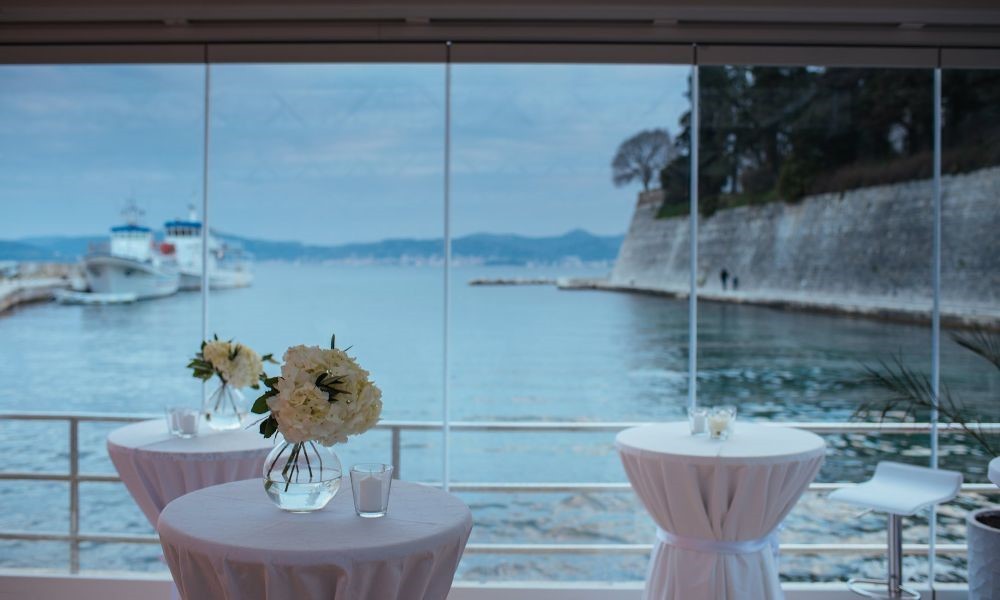 On the menu of Restaurant Fosa you will find a combination of traditional and modern dishes made with fresh ingredients characteristic for the Zadar climate. Enjoy the most delicious fish dishes in the region which will be served with the best complementary wine to elevate its taste. Dinner in the romantic ambience of Restaurant Fosa will bring your fulfilling day in Zadar to a perfect end.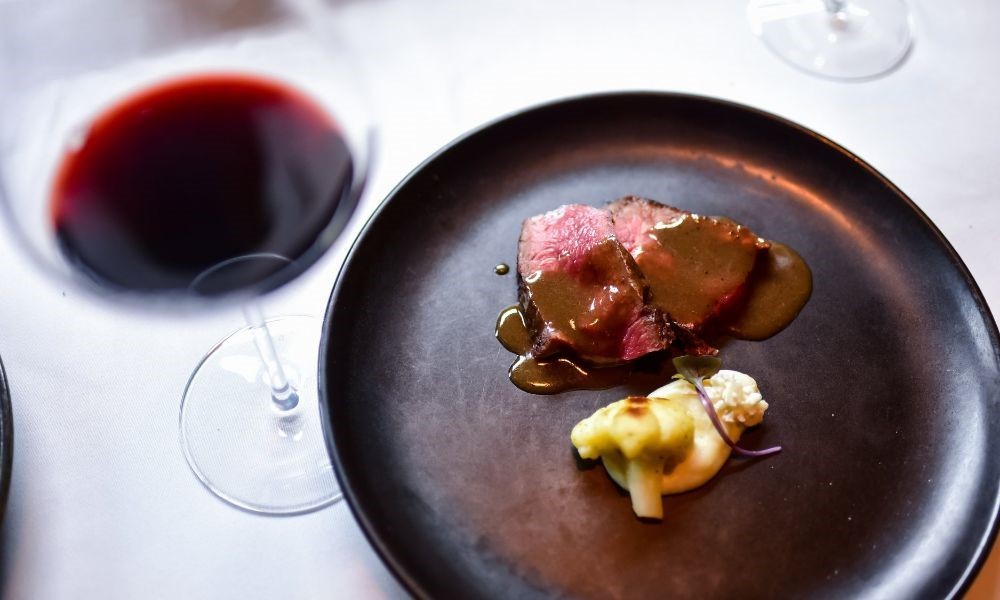 End the Night in the Most Beautiful Luxury Holiday Villa in Zadar
What a day it had been! You have had a tasty breakfast in a gorgeous garden in the Old Town of Zadar, spent the ideal beach day on the longest sandy beach in Croatia, watched the sun set over the islands from a boat and had dinner in a prestigious waterfront restaurant. By now, you are probably dreaming of laying your head on a soft pillow and imagining what the following day in Zadar will bring you before falling into blissful sleep. You will get the best sleep in a luxurious bedroom in a villa in Zadar, whose beds will make you feel like you are floating on a cloud.
In addition to extremely spacious and stylish bedrooms with comfortable beds, the luxury villas in Zadar offer only the best to its visitors. From a private infinity pool surrounded by lounging chairs over wellness amenities such as a Jacuzzi and a sauna to entertainment activities such as a private tennis court and the latest game console, in a luxury villa you will find everything your heart desires while having full privacy. If you are on a hunt for the most wonderful holiday villa in the region, be sure to check out our wide assortment of luxury holiday villas with a private pool in Zadar where you are bound to find the accommodation of your dreams.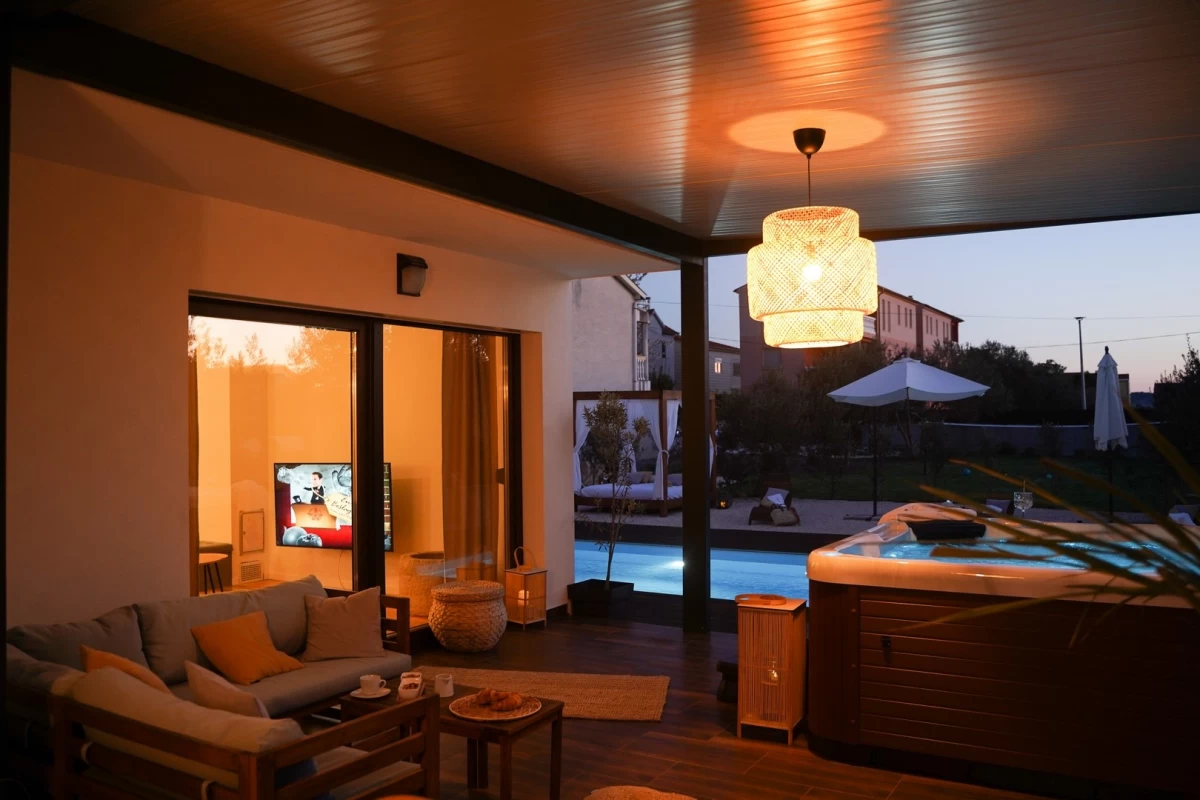 We have come to the end of this blog on how to organize the perfect day in Zadar from the perspective of a local. Of course, there is much to be explored in this coastal city of Zadar. However, I will be reveling those some other time.
If you are impatient or have any questions regarding our luxury villas in Croatia, feel free to contact us. Adriatic Luxury Villas is always at your disposal!
Thank you for reading!