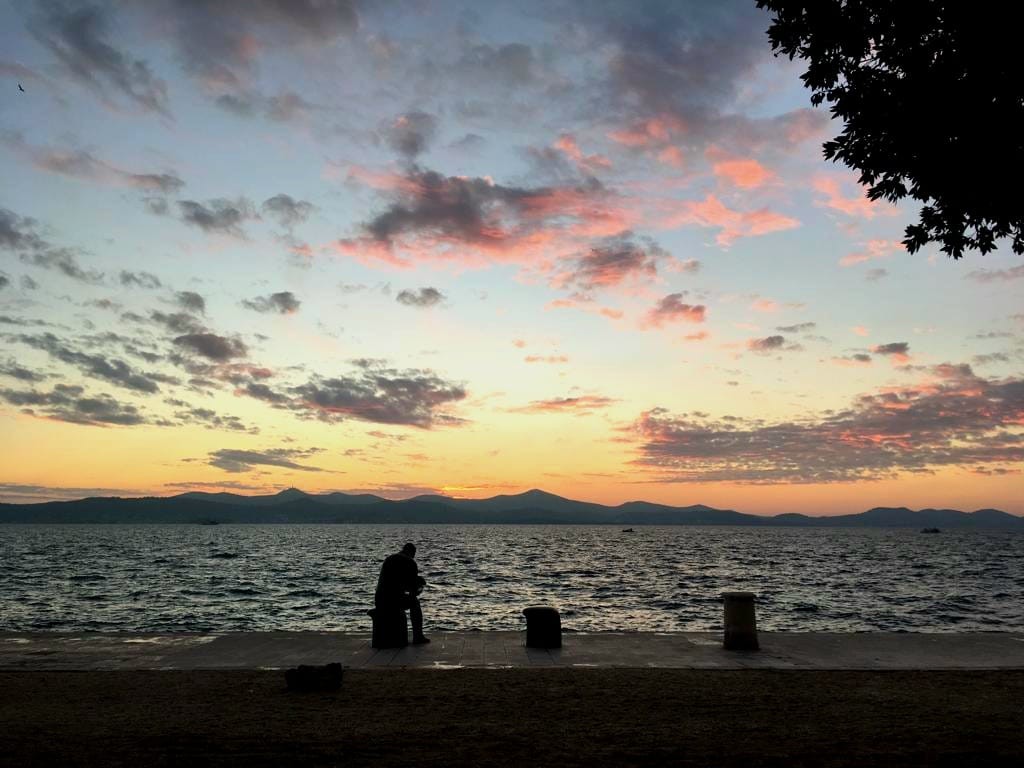 Finding suitable accommodation in Zadar is a delightful part of planning your Croatian adventure. Whether you're drawn to historic charm, modern luxury, or coastal serenity, Zadar's diverse range of options promises a comfortable and memorable stay, so take a look at our ultimate guide on where to stay in Zadar.
Located on the pristine coastline of the Adriatic Sea, Zadar, a city steeped in history and natural beauty, beckons travelers from all corners of the globe. This charming Croatian destination boasts ancient ruins, a captivating Old Town, and some of the most beautiful sunsets you'll ever witness. As you embark on your journey to explore this breathtaking city, the decision of where to stay in Zadar takes center stage in elevating your overall experience. But, do not worry, because Zadar presents a diverse range of options, whether you're seeking a budget-friendly experience or simply dreaming of enjoying luxury villas in Croatia.
Navigating Where to Stay in Zadar with a Touch of Luxury Apartments
Zadar indeed offers a wide array of stunning apartments that will delight travelers seeking a more spacious and private accommodation experience. These apartments, ranging from cozy studios to expansive penthouses, are thoughtfully designed with new modern amenities and stylish decor. Many of them provide captivating views of the Adriatic Sea or the picturesque surroundings. With fully equipped kitchens, comfortable living areas, and a private terrace or balcony, these apartments offer the perfect blend of comfort and independence. Whether you're a couple on a romantic getaway or a family looking for a home away from home, stunning apartments with comfortable rooms are a perfect choice when choosing where to stay in Zadar and, more importantly, present a bit more budget friendly option.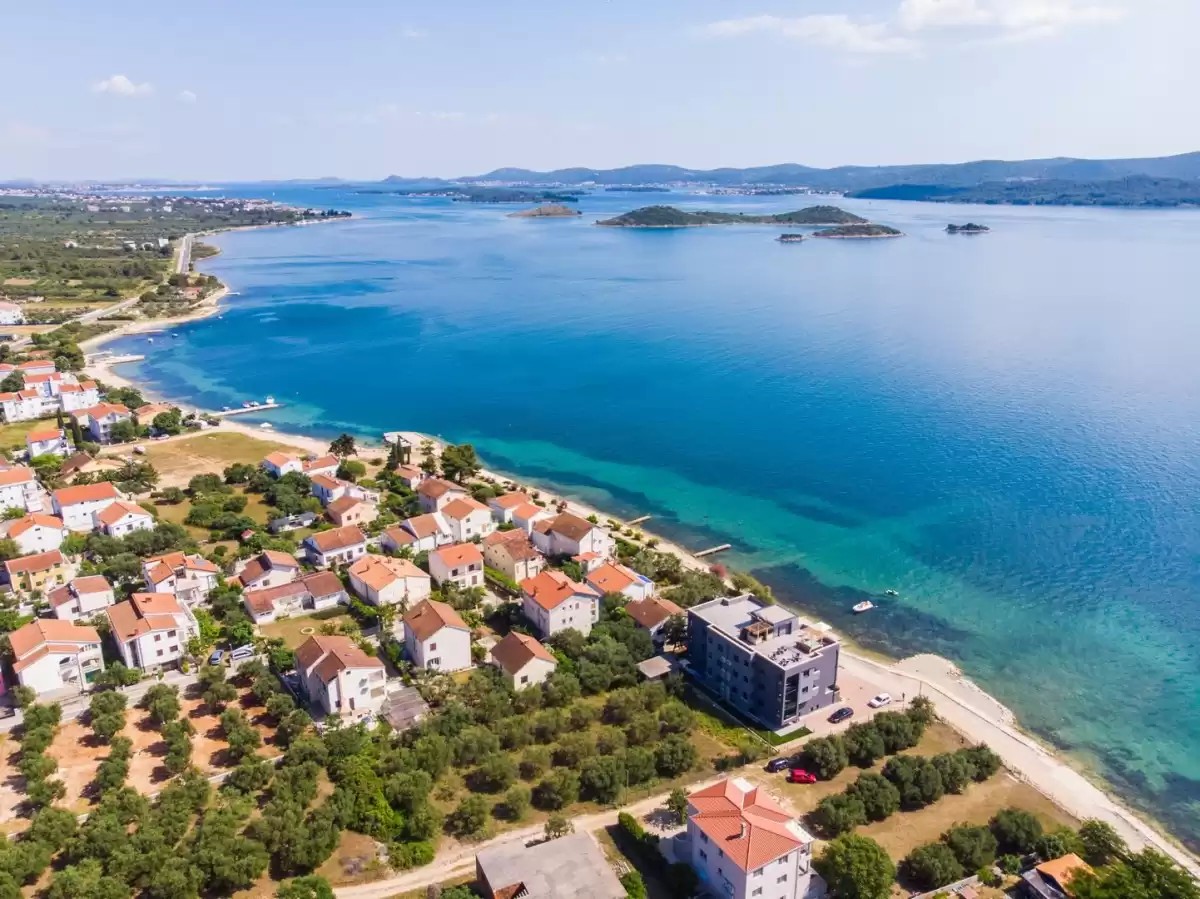 For those seeking the ultimate coastal escape, luxury apartments located near Zadar's shoreline offer a peerless experience as well. Their close proximity to the Adriatic Sea guarantees the soothing melody of crashing waves and breathtaking sea views, enhancing each day of your vacation with serenity. Their amazing location with direct access to the beach and private seafront terraces ensure tranquil ambiance, enabling guests to enjoy the natural beauty of the coastline while being just a short drive away from the center of Zadar. Choosing a luxury seafront apartment near Zadar means immersing yourself in a world of serene indulgence, where the sea is your backyard, and tranquility is your daily companion.
Celestial Comfort: FRADAMA Blue Apartments on the Adriatic's Edge
Situated in the peaceful coastal town of Sv.Petar na Moru, Villa FRADAMA Blue redefines coastal opulence. This luxurious villa, positioned on the first row to the crystal-clear Adriatic Sea, boasts six exquisite apartments with many rooms. Each apartment includes an interior adorned with exquisite details, offering fully equipped contemporary kitchens, stylish dining areas, comfortable rooms, and inviting sofas with state-of-the-art entertainment systems.
For those in search of a luxurious and convenient coastal escape, FRADAMA Blue apartments are the best choice, offering an unmatched blend of modern comfort and mesmerizing seaside charm.
Unveiling the Charms of Where to Stay in Zadar with Boutique Hotels
In addition to the lovely apartments, Zadar also offers a magnificent selection of boutique hotels that provide a unique and intimate experience. Situated within the heart of the historic Old Town, these quite new and charming hotels often boast carefully curated decor, personalized services, and a warm ambiance. From elegant, centuries-old buildings to contemporary design gems, boutique hotels in Zadar combine modern comfort with a touch of local heritage. With a limited number of rooms, you can expect impeccable attention to detail and a more personalized stay, making them an ideal choice for travelers looking to immerse themselves in the city's culture and history while enjoying the amenities. Zadar's boutique hotels indeed offer a delightful and intimate accommodation option in this captivating coastal city.
Hotel Bastion: A Distinctive Boutique Gem Celebrating Zadar's Cultural Heritage
Located within Zadar's historic core, Hotel Bastion stands as a remarkable tribute to the city's rich cultural legacy. This boutique hotel is a splendid blend of history and modernity, occupying the site of a 13th-century Venetian medieval fortress and surrounded by the UNESCO World Heritage-listed defense system of Zadar. In close proximity to iconic landmarks like the 'Sea Organ' and the 'Greeting to the Sun,' Hotel Bastion offers an unparalleled opportunity to immerse yourself in the heart of Zadar's cultural tapestry.
Each of the hotel's uniquely styled bedrooms exudes a sense of individuality and charm. The Kaštel restaurant tempts your palate with delectable cuisine and a great selection of wines. For ultimate relaxation, guests can enjoy the rejuvenating treatments at the wellness. Hotel Bastion isn't just a place to stay; it's a portal to the cultural heritage of Zadar, making it the perfect choice for those seeking an authentic experience.
Almayer Art & Heritage Hotel: Timeless Elegance and Modern Comfort
Situated in the city center, Almayer Art & Heritage Hotel is a truly distinctive 4-star boutique establishment. This exceptional hotel offers exclusive bedrooms carefully designed with contemporary chic interiors which highlight its true luxury.
The hotel's Corte Restaurant beckons with its exceptional modern Dalmatian cuisine, a culinary journey that encapsulates the essence of the region. Almayer Art & Heritage Hotel provides an authentic Zadar experience, allowing you to immerse yourself in the city's rich history while enjoying all the modern comforts and conveniences this remarkable boutique hotel has to offer.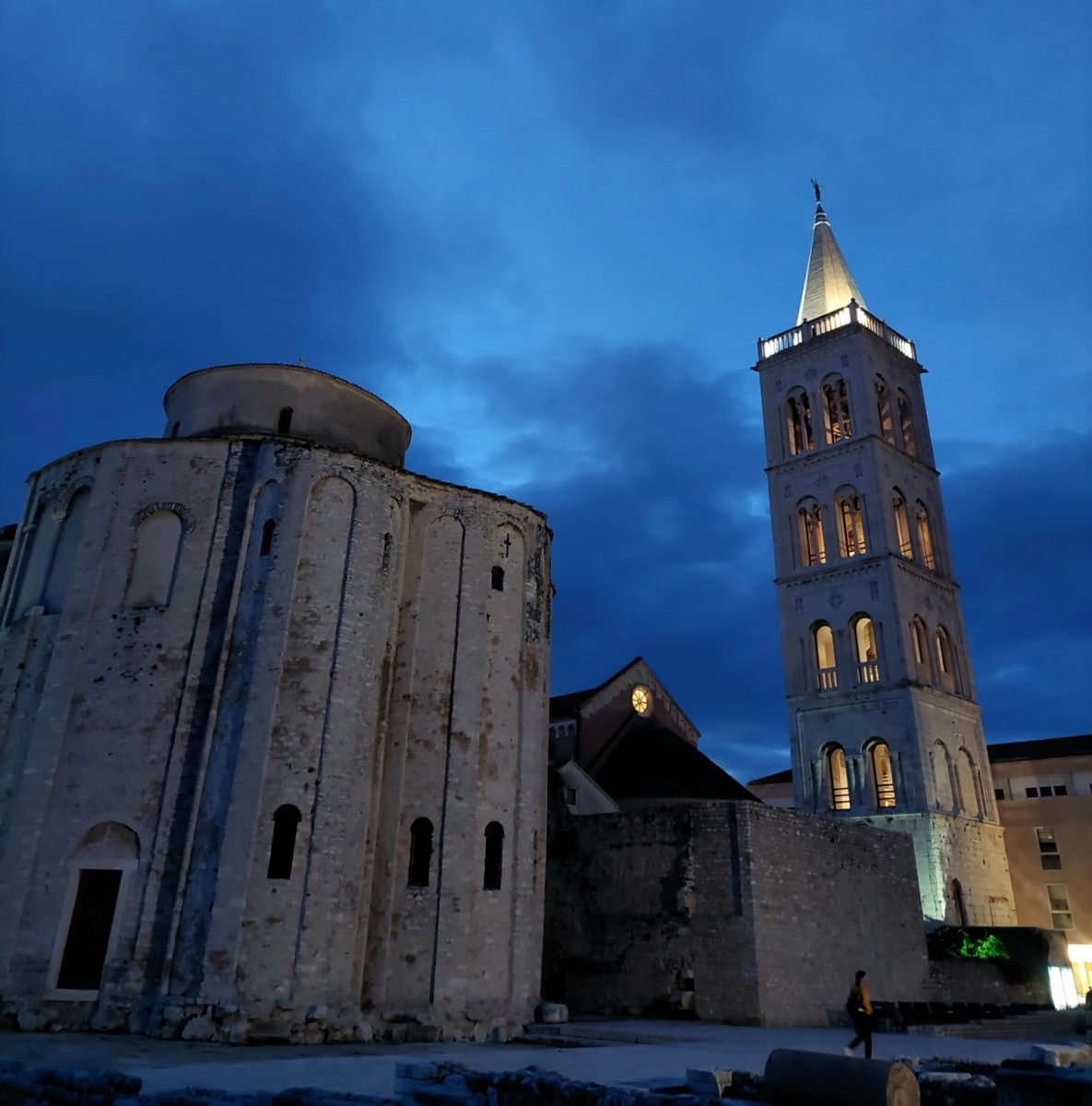 Art Hotel Kalelarga: Where Culture and Comfort Converge
In the heart of Zadar, along the iconic and storied Kalelarga Street, you'll discover Art Hotel Kalelarga - a boutique paradise of distinct character and charm. This exceptional boutique hotel offers bedrooms that are thoughtfully designed around captivating themes that seamlessly blend functionality, harmony, and exquisite materials, shapes, and colors. What truly sets this unique establishment apart is the ingenious incorporation of the street's characteristic stone pavement into its interior design. This clever design choice extends the essence of Kalelarga Street into the very heart of the building, offering a profound connection to the city's history and culture.
Gourmet Kalelarga, the hotel's restaurant, invites you to savor the authentic Dalmatian atmosphere, providing a tranquil and enjoyable dining experience. For those in search of a truly exceptional and comfortable Zadar experience, Art Hotel Kalelarga is an absolute must - it's where history, art, and luxury converge to create a memorable and unique stay.
Hotel A'mare: A Glimpse into the Stylish Retreat
This newly built and incredibly stylish beauty offers 102 bedrooms as well as a unique retreat just a few steps from the Zadar peninsula. With a prime location, you'll have easy access to all of Zadar's must-see attractions, so it can also be a great option when choosing where to stay in Zadar. The interior of Hotel A'mare exudes modern elegance with careful attention to detail, creating a well-lit and cozy ambiance that seamlessly blends contemporary style with comfort.
The hotel's restaurant is a delightful haven, adorned with beautiful decor, making it the perfect choice to unwind and spend some time. The amazing ambiance complements the experience, offering traditional meals with Mediterranean flavors. Having breakfast, brunch, dinner, or simply enjoying a cocktail at the bar - the choice is yours. Cozy atmosphere accompanied by live music provides a truly memorable dining experience.
Discovering the Pinnacle of Where to Stay in Zadar through Luxury Villas
If you are yearning for elevating your vacation, luxury villas in Zadar are the perfect choice for you. These exquisite properties, set against the backdrop of the stunning Adriatic coast, elevate the very essence of a vacation. They offer a unique fusion of opulence and relaxation, making them an exceptional choice for those seeking an unforgettable Zadar getaway.
What sets luxury villas apart is their ability to provide a holistic and immersive experience that transcends the boundaries of conventional travel. They are more than just places to rest your head; they are destinations in themselves, offering a journey within a journey. Here's why these villas should be your top choice for a Zadar getaway:
Secluded Retreat
These luxurious villas in Zadar provide a haven of seclusion, granting guests an unparalleled sense of privacy and tranquility that is often neglected when staying in hotels. Located in serene and hidden locations, these accommodations are a dream come true for various types of travelers, from honeymooners seeking a romantic escape to families yearning for a peaceful respite from the hectic pace of everyday life.
Ultimate Coziness
Made with careful attention to detail, these villas are tailored for the most discerning travelers who demand a level of comfort that knows no bounds. Upon entering, guests are greeted by expansive living spaces exuding opulence. The fully equipped kitchens are a culinary enthusiast's delight, and each bedroom boasts its own en-suite bathroom, ensuring the utmost convenience and privacy. Lavish furnishings grace the interiors, and the outdoor areas often present a personal oasis complete with private pools, inviting jacuzzis, and enchanting dining areas.
Breathtaking Views
Often situated on elevated viewpoints, many of these luxury villas in Zadar offer a breathtaking panorama of the lush greenery, sea and nearby islands. Picture yourself sipping your morning coffee on a terrace, while the first rays of the sun paint the sky with a mesmerizing palette of golden and rosy hues. The views from these villas transform every moment into a cherished memory, whether you're basking in the morning sun or enjoying a serene evening under the stars.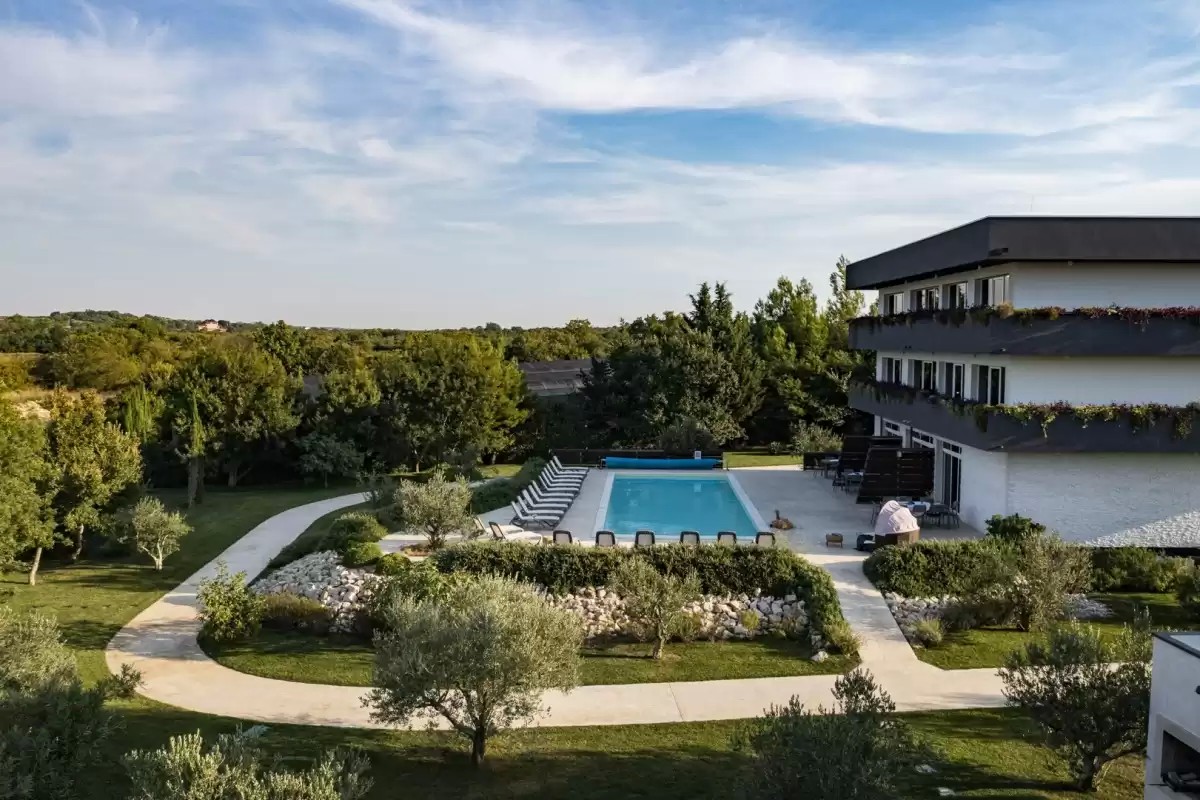 Tailored Hospitality
A hallmark of these luxury villas is the extraordinary level of service they offer. A team of professionals, including chefs and housekeepers, stands ready to anticipate and cater to your every need. Beyond the impeccable basics, you can elevate your experience with services such as private wine tastings, curated guided tours of the region, or indulgent in-house spa treatments. Carefully designed stay and personalized experience that these villas offer really go beyond expectations.
Authentic Flexibility
In a luxury villa, your days are not governed by set meal times or the rigid schedules of a large hotel. Instead, you have the unparalleled freedom to design your days exactly as you desire. Prepare your favorite meals in a well-appointed kitchen, take a leisurely midnight swim in your private pool, or bask in the luxury of enjoying a lazy day lounging by the poolside, entirely at your own pace. These villas offer a liberating escape from the constraints of traditional lodging, ensuring an experience tailored to your unique preferences and desires.
An Enchanting Trio for Every Type of Traveler - Top 3 Villas in Zadar
It is quite easy to answer the question of where to stay in Zadar now, knowing that the Zadar region boasts numerous luxury villas with pools. Among the many exclusive options, these three villas distinctly stand out, each promising a memorable and unique experience for every type of traveler.
Villa Casa Sol - Where Modern Comfort Meets Traditional Charm
This Dalmatian oasis, surrounded by typical Mediterranean plants, is characterized by soft tones and stone accents. Spanning 150m2 of living space, Villa Casa Sol in Zadar accommodates up to 8 guests within its four fully equipped bedrooms. The interior is adorned in gentle neutral tones, creating an inviting and warm ambiance that beautifully combines traditional and modern elements. A generously sized summer kitchen as well as the private sky blue pool add to the enjoyment of your stay. The villa's rich garden is a sensory delight, with fragrant flowers, lush greenery, and typical Mediterranean plants creating a relaxing atmosphere.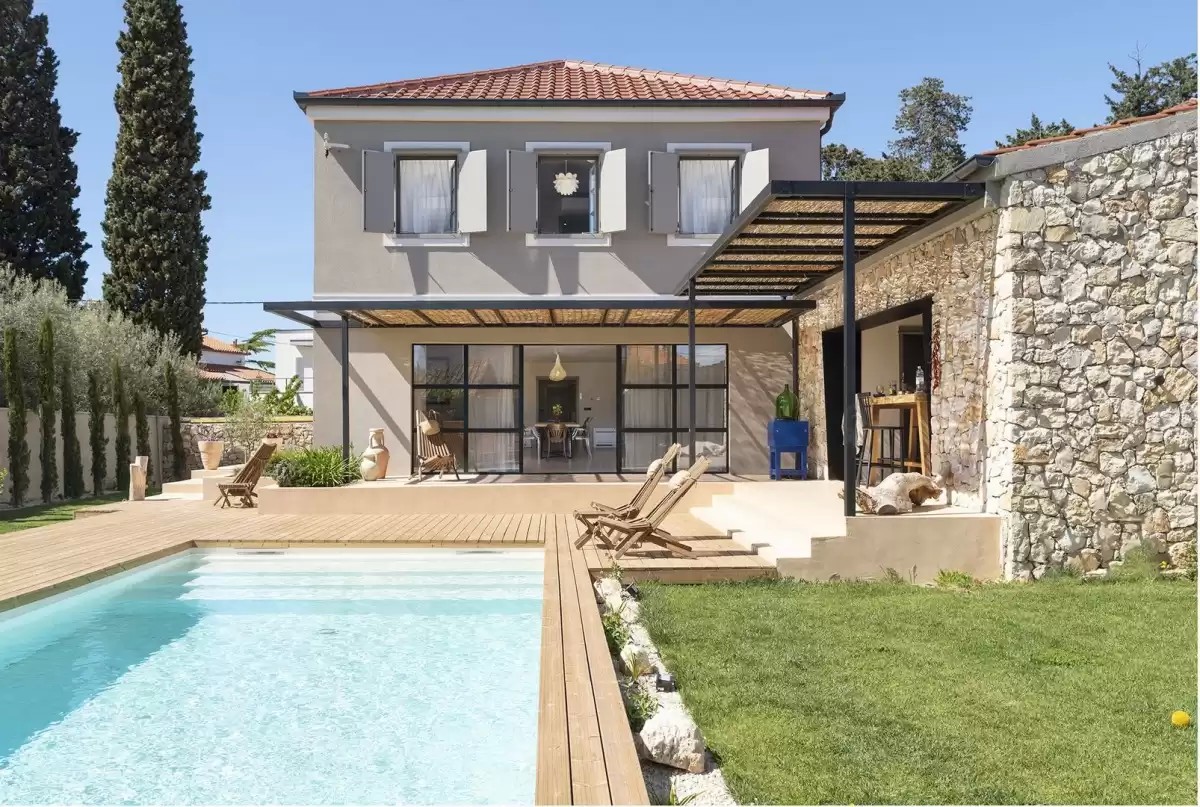 Villa Dekorti - Contemporary Elegance with Stunning Sea Views
If you're in search of a quiet place and are wondering where to stay near Zadar in order to avoid the city's hustle and bustle, the graceful Villa Dekorti may be the answer. Located in the small town of Kozino, the prime location of this villa, paired with its proximity to the crystal-clear Adriatic Sea, is a perfect solution for those in search of peacefulness and relaxation. Villa Dekorti offers a rejuvenating escape where you can recharge yourself, ensuring a seamless transition back to the bustling demands of your everyday life. In addition to the exclusive private heated pool, you can enjoy the refreshing Adriatic Sea, just a mere 150 meters from the villa.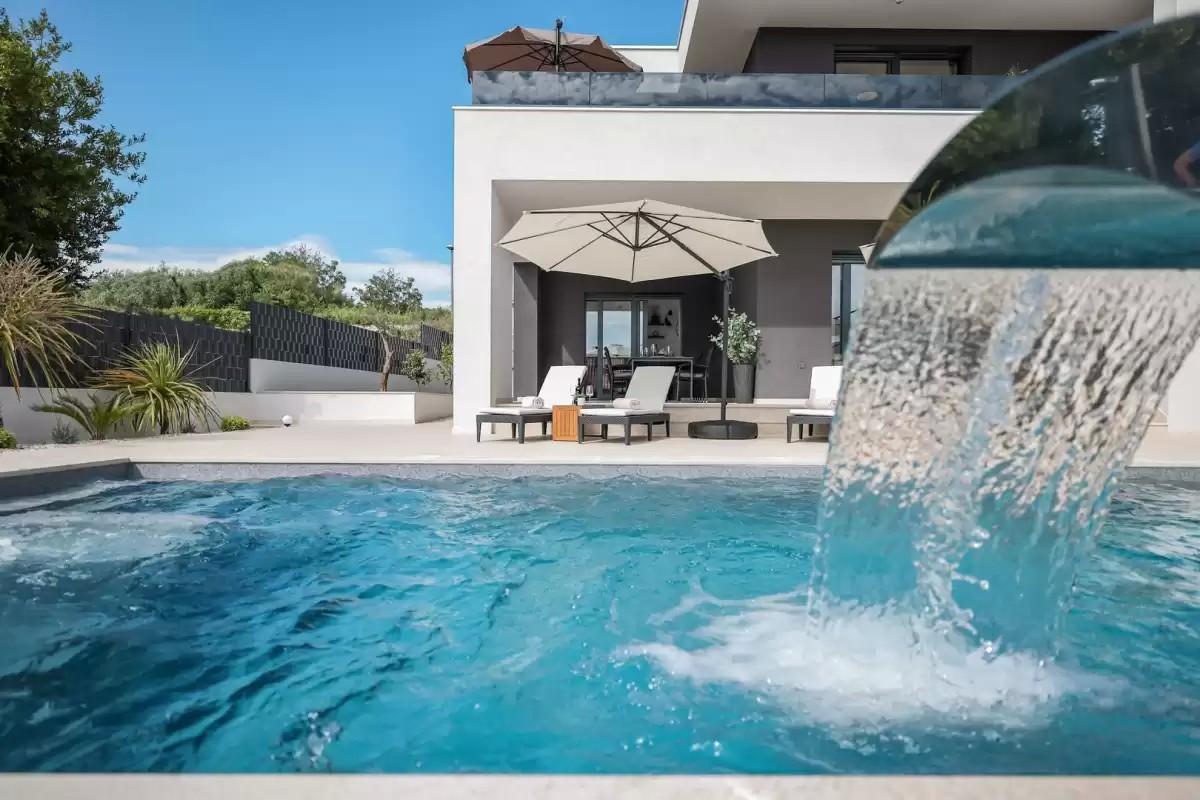 Villa Jerolim - Timeless Charm in Rustic Elegance
Situated in the peaceful village of Slivnica, just a short distance from Zadar, Villa Jerolim stands as a delightful heritage from 1821, carefully refurbished in order to create an exquisite oasis for those who appreciate the rustic charm. Perfect for those wondering where to stay in Zadar with a car, the villa offers easy access to explore the surrounding beauty at your own pace. Surrounded with lush Mediterranean greenery and fig trees, this villa is a perfect Dalmatian retreat, featuring a spacious property and a private pool designed for ultimate relaxation.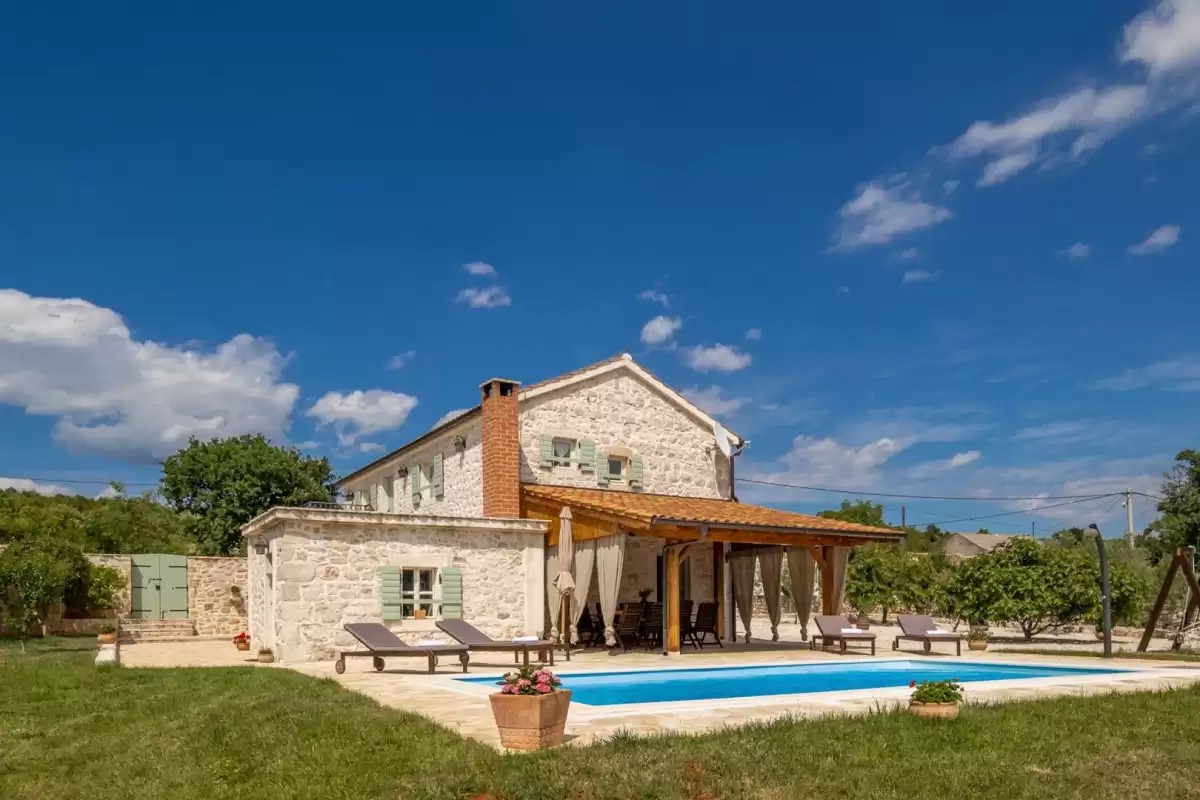 Zadar and Its Delights
Whether you're yearning for the historical charm of the Old Town, seeking the soothing embrace of the beach, or desiring the tranquility of the villages, we've got your ideal Zadar retreat waiting for you.
Historic Old Town Magic
Zadar's Old Town is a treasure trove of history and culture, making it an excellent choice for travelers in search for a deeper connection with the city's rich heritage. When you choose to stay within or near the Old Town, you're not merely selecting accommodation; you're embarking on an immersive journey that transports you to the very heart of this remarkable city. Wandering through the narrow cobblestone streets is like stepping back in time, as each stone beneath your feet whispers tales of centuries gone by. The labyrinthine streets reveal hidden gems around every corner, from charming artisan shops to art galleries showcasing the work of local talents. As you meander through this living museum, you'll stumble upon well-preserved ancient Roman ruins, a testament to the city's enduring history.
The Zadar peninsula is filled with family-owned restaurants that serve authentic Dalmatian dishes, allowing you to embark on a culinary journey that introduces you to the flavors of the region. Imagine indulging in fresh seafood, olive oil, and aromatic herbs, all while seated in picturesque squares surrounded by centuries-old architecture. The mesmerizing Sea Organ, a unique musical instrument played by the sea itself, and the dazzling Greeting to the Sun, a solar-powered art installation that transforms into a light show at night, are just steps away from you. For history enthusiasts, this area is a haven, allowing you to dive deep into the layers of history, culture, and modernity that coexist in perfect harmony.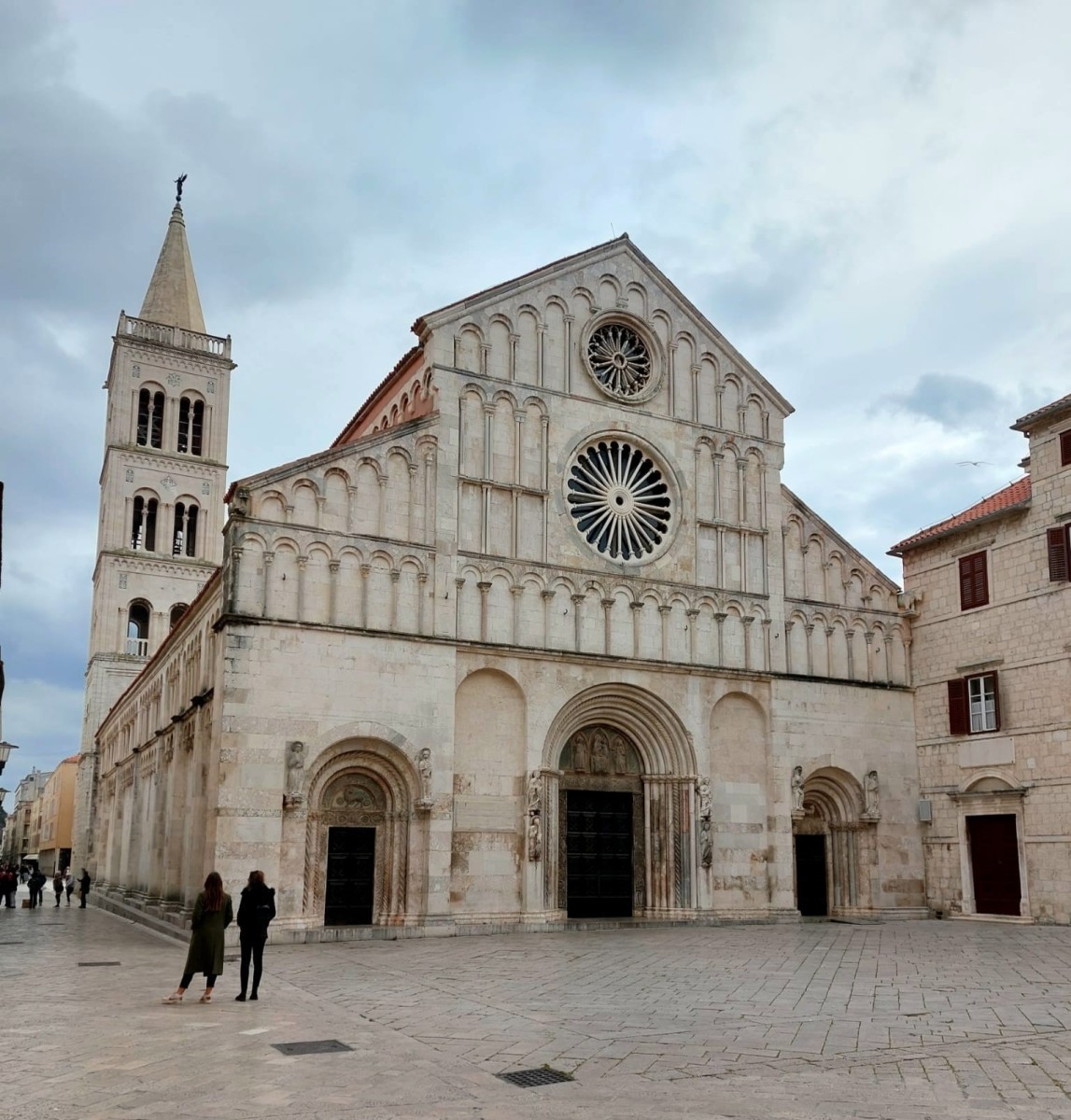 Seaside Serenity
The charm of Zadar extends to its stunning beaches, so staying at a beachfront property means waking up to the soothing sound of waves and enjoying the convenience of having the crystal-clear sea at your doorstep. It's the ideal choice for a relaxing, sun-soaked vacation, where your worries seem to fade with each tide. Beachfront living in Zadar offers not only breathtaking views but also a seamless connection to the natural world. You can enjoy a variety of activities, from swimming and snorkeling to fun water activities. In the evening, the sunsets over the sea are truly mesmerizing, setting the stage for romantic dinners and moments of gratitude. Zadar's beachfront properties offer a dreamlike escape where your accommodation and the coastal beauty blend harmoniously, allowing you to embrace the sun, sea, and sand in an idyllic setting.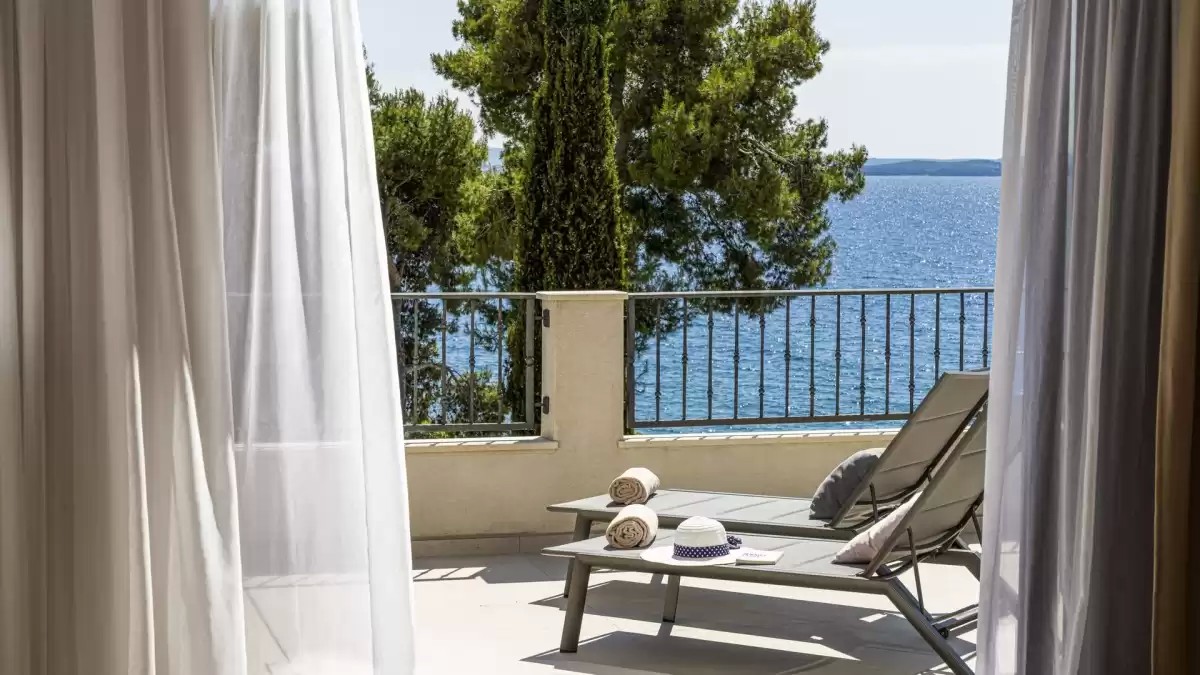 Charming Villages and Serene Retreats
If you prefer a more peaceful and authentic experience, you might want to consider staying in the charming villages that dot the idyllic countryside surrounding Zadar. These serene places offer a delightful contrast to the hustle and bustle of the city, providing you with a genuine taste of traditional Dalmatian life. Here, you can relish the unhurried rhythm of daily existence, which invites you to truly immerse yourself in the local way of life. You'll find yourself enveloped in the embrace of the community, where friendly locals extend warm welcomes and share stories that illuminate the rich cultural tapestry of the region.
You can savor delicious local dishes made from fresh, seasonal ingredients, often served in charming family-owned restaurants where recipes are passed down through generations. These culinary experiences also provide a glimpse into the heart and soul of the region. Verdant hills and olive groves create a postcard-worthy backdrop for your stay. It is also easy to reach natural wonders like the Plitvice Lakes, a UNESCO World Heritage site known for its cascading waterfalls and crystal-clear lakes. Choosing to stay in these charming villages provides you with the opportunity to step off the beaten path and experience the hidden gems of the Zadar region. It's a chance to escape the urban clamor and enjoy the journey in which time seems to slow down, the senses are awakened, and the authentic essence of Dalmatia is fully revealed.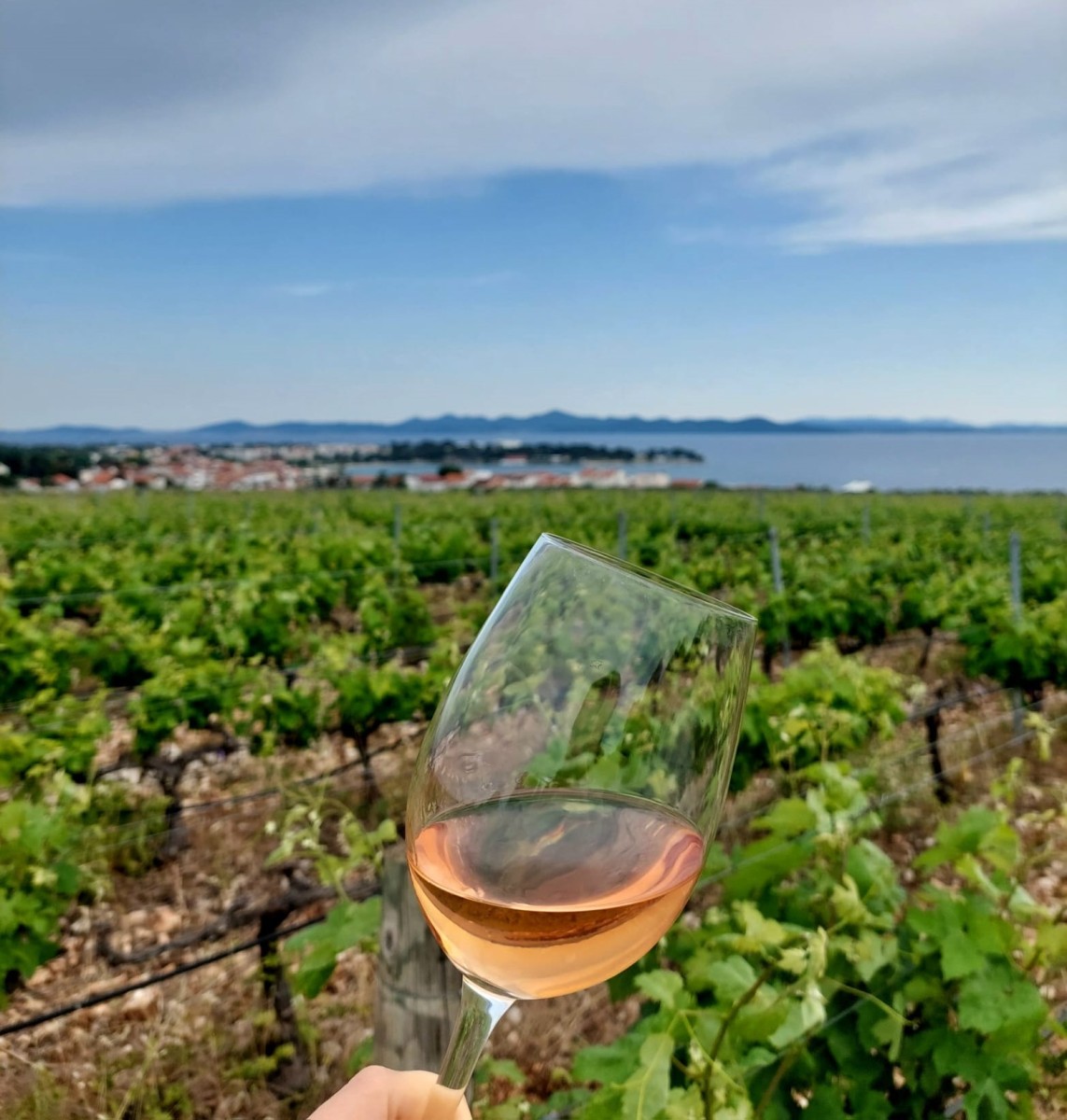 Discovering Zadar's Charms: Top Things to Do in this Coastal Gem
Now that you've finally decided where to stay in Zadar, it's time to embark on the exploration of this marvelous city and its surrounding areas. Whether you're a history buff, a food enthusiast, or an outdoor adventurer, there's something for everyone in this great city, so take a look at our ultimate guide of what to do in Zadar.
Immerse Yourself in Zadar's Cultural Tapestry
Begin your journey by wandering through the historic Old Town, where time seems to stand still amidst cobbled streets, ancient churches, and well-preserved Roman relics. Explore the evocative Roman Forum and the iconic St. Donatus Church. Climb the Bell Tower of St. Anastasia's Cathedral for the breathtaking panoramic views of the city and surrounding islands. For a deeper dive into the city's rich heritage, embark on a museum-hopping adventure. Zadar hosts a spectrum of museums, from the Archaeological Museum, housing a treasure trove of regional artifacts, to the Museum of Ancient Glass, providing captivating insights into the art of glassblowing throughout history.
Symphonic Waves and Solar Spectacle
Enjoy the city's most iconic art installations along the waterfront. The Sea Organ, an extraordinary creation, creates hauntingly beautiful music orchestrated by the whims of the sea, while the Greeting to the Sun captivates with a mesmerizing light show, gracefully painting the sky with vibrant hues at sunset. These enchanting landmarks are not just attractions; they are very popular symbols of Zadar, each narrating a unique tale of the city's soul.
Culinary Delights Await
Indulge in the exquisite flavors of great Dalmatian cuisine at Zadar's best restaurants and charming taverns in the center. Let your palate enjoy an array of seafood delicacies, paired with local wines and traditional Mediterranean dishes, presenting the region's rich culinary heritage. To fully savor the flavors of Zadar, be sure to explore its finest restaurants.
A Vibrant Nightlife Experience
As night falls, Zadar comes alive with a lively nightlife that caters to various tastes. Enjoy the art of mixology by sampling inventive cocktails in Zadar's finest cocktail bars, where expert bartenders whip up tasty drinks to elevate your evening. Revel in live music, great bustling bars, and diverse new clubs as you immerse yourself in the city's dynamic after-hours ambiance.
Journey into Natural Splendor
Delve into Croatia's breathtaking natural wonders with day excursions to nearby national parks, including the spellbinding Plitvice Lakes, the mesmerizing Krka Waterfalls, and the captivating Kornati National Park. These enchanting destinations, easily accessible from Zadar, unveil lush landscapes and crystalline waters. While admiring the natural beauty, don't miss the chance to dive into the action with various adventurous activities near Zadar, ranging from hiking and water sports to exploring caves, ensuring an action-packed and unforgettable stay in this captivating city.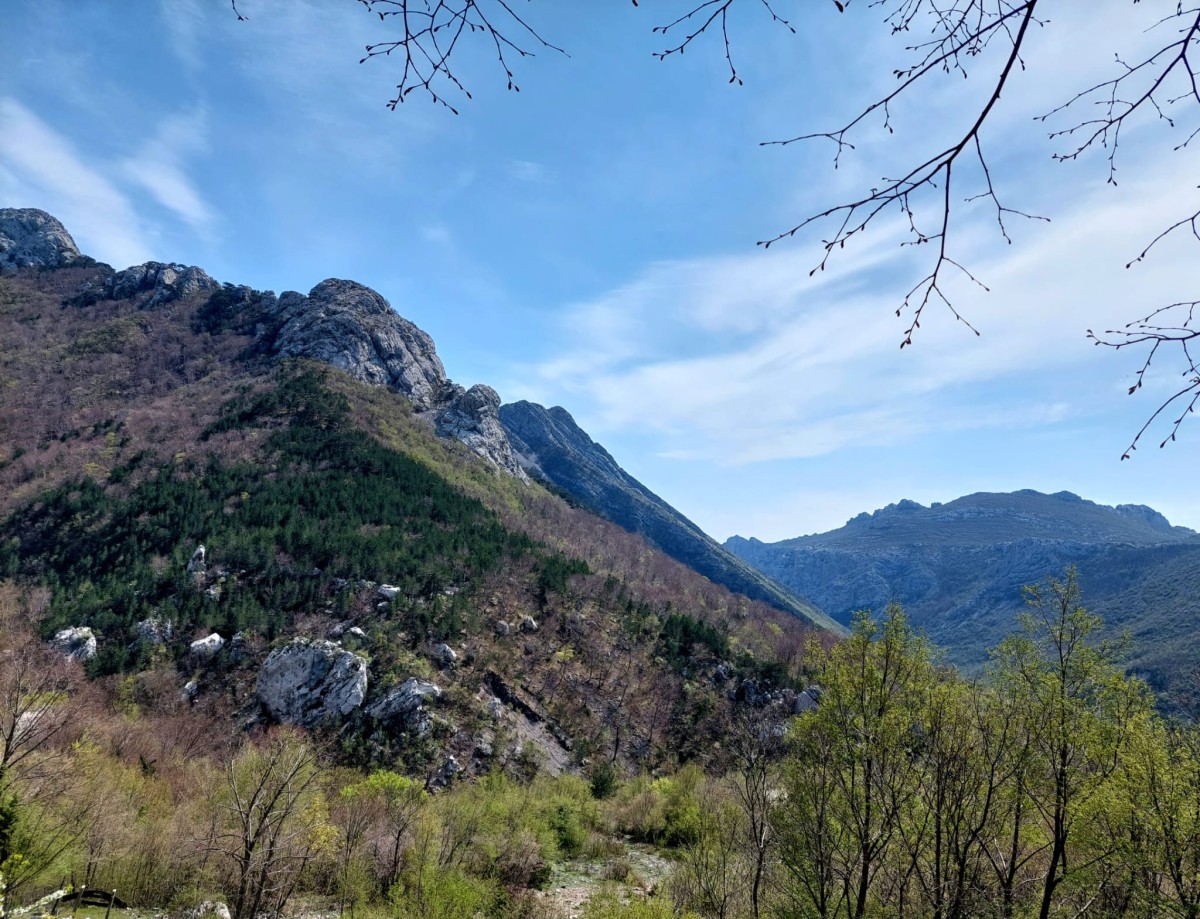 Beach Adventures
The great location lets you easily visit nearby Croatian islands like Ugljan, Pasman, and Dugi Otok. Enjoy island-hopping adventures with hidden beaches and charming picturesque villages waiting to be explored. And when it's time to bask in the sun, explore Zadar's coastal gems, including the popular Borik beach, Kolovare beach, and the nearby Nin beach – perfect for a day of swimming and sunbathing along the Adriatic's inviting shores.
Explore the Coastal Tapestry
Expand your horizons and travel to neighboring towns that reveal the rich diversity of the Zadar region. Discover the historical significance of Nin, renowned for its centuries-old salt pans and enchanting views, and spend a day on its famous Queen's beach. Alternatively, wander the charming streets of Biograd na Moru, a coastal town steeped in history. Also consider embarking on a memorable road trip from Zadar through the picturesque landscapes of Dalmatia, allowing you to explore the hidden gems as well as popular destinations that grace this stunning region of Croatia.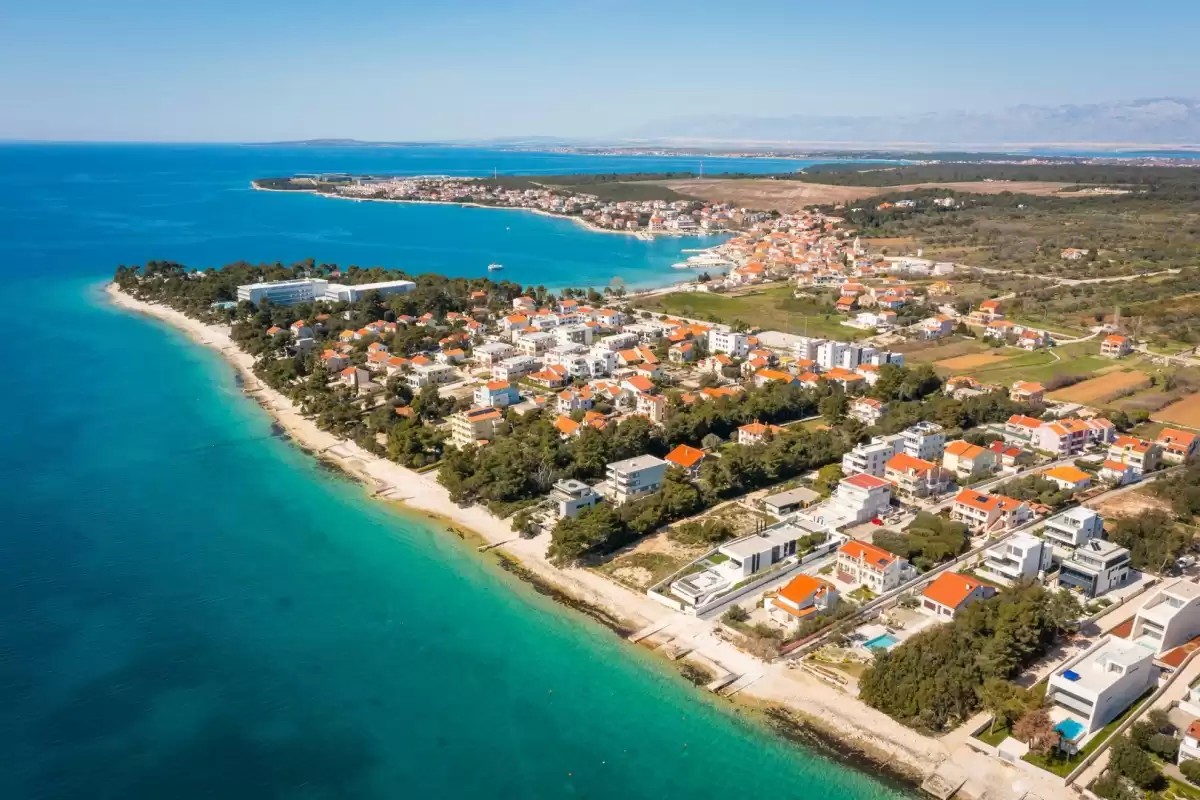 Zadar, a city full of history and surrounded by breathtaking natural beauty, guarantees a memorable holiday for all. Whether you're drawn to the vibrant charm of the Zadar's center, the serenity of coastal villages, or the indulgence of beach front resorts, Zadar offers a diverse array of accommodations to suit your preferences. However, if you're yearning for an experience that transcends the ordinary, luxury villas stand as the ultimate choice. Opting for a luxury villa isn't just about finding a place to stay; it's about discovering a destination within itself. These secluded retreats are carefully designed with your comfort in mind, promising to elevate your Zadar adventure into an extraordinary and unforgettable journey. As you plan your visit to this Croatian paradise, consider the allure of the best luxury villas in Zadar and your Zadar experience will be enriched in ways you never imagined.