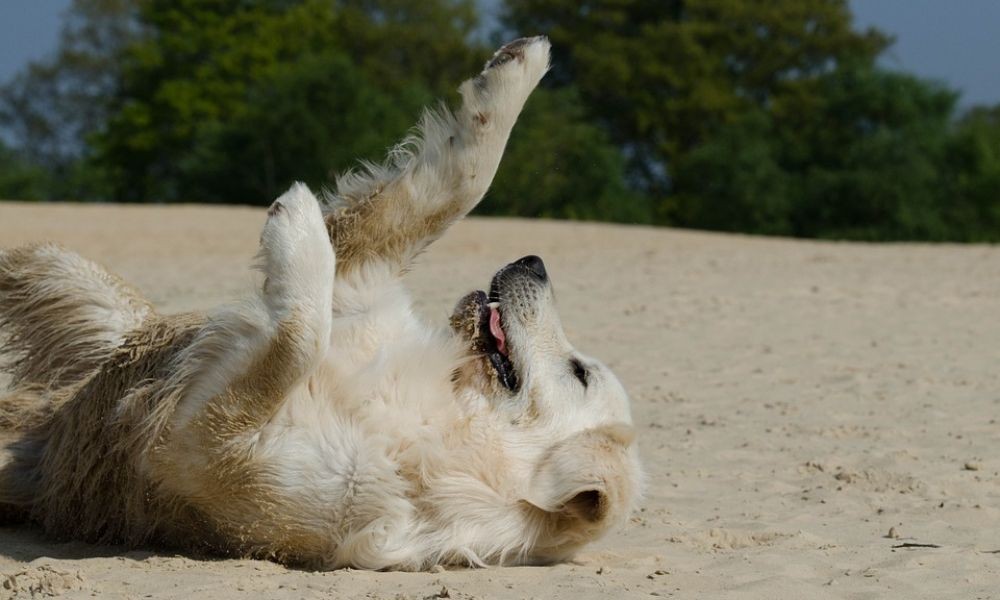 Croatia is an increasingly popular travel destination for holidaymakers who want to spend a good time by the sea with their dog and yet there are some things that you have to pay attention to when you are on holiday with your four-legged friend on the Adriatic Sea in Croatia. Find out everything about your next vacation with your dog in Croatia and what Croatia has in store for dogs.
A vacation is only really perfect when the whole family is there, and that certainly includes the dog. A vacation with a dog needs to be well organized and preparations need to be made. You should be well informed about the rules of conduct and research about places and beaches that are suitable for dogs. In this blog we would like to help you with that. So read the blog below and find out everything you need to know about a vacation with your dog in Croatia and which places you should definitely visit.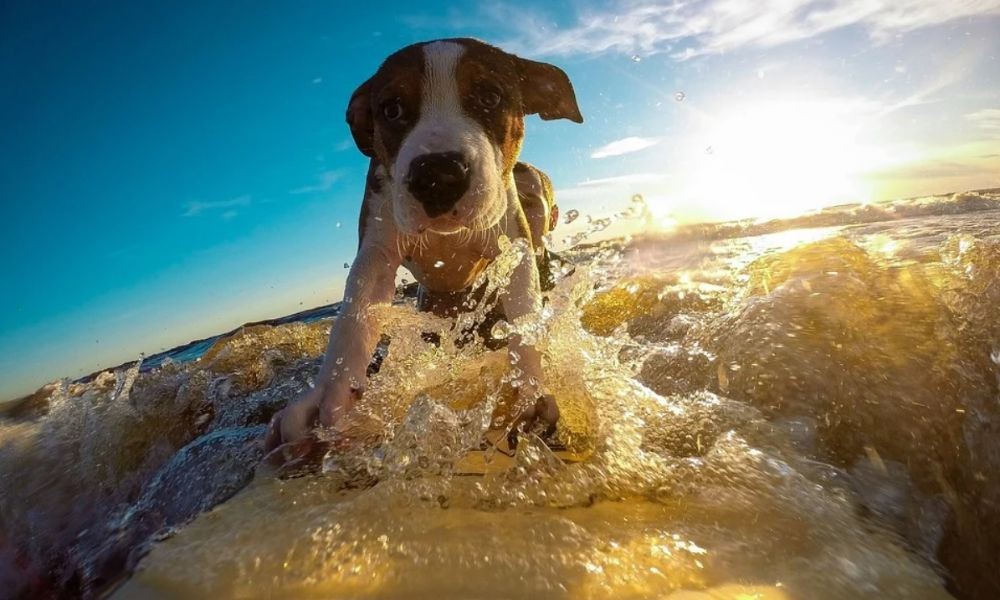 Your Checklist for a Vacation With Your Dog in Croatia
There are a few things you should think about before you go on holiday with your dog in Croatia. Of course, your four-legged friend also needs valid travel documents, i.e., an EU pet passport or, for non-EU member states, a comparable document and must also be vaccinated against rabies before entering the country. 5 dogs per person are allowed to enter Croatia and these should be kept on a leash, especially in cities or when many people are nearby. In the following we have summarized all the important things that you have to consider for entry:
- Valid EU pet passport or equivalent document (issued by the veterinarian)
- Valid rabies vaccination
- Microchip as a clear identification of the animal
- No more than 5 dogs
- The general obligation to keep a leash applies everywhere
- Puppies must be at least 15 weeks old
- Entry of bull terriers is prohibited unless you have an FCI certificate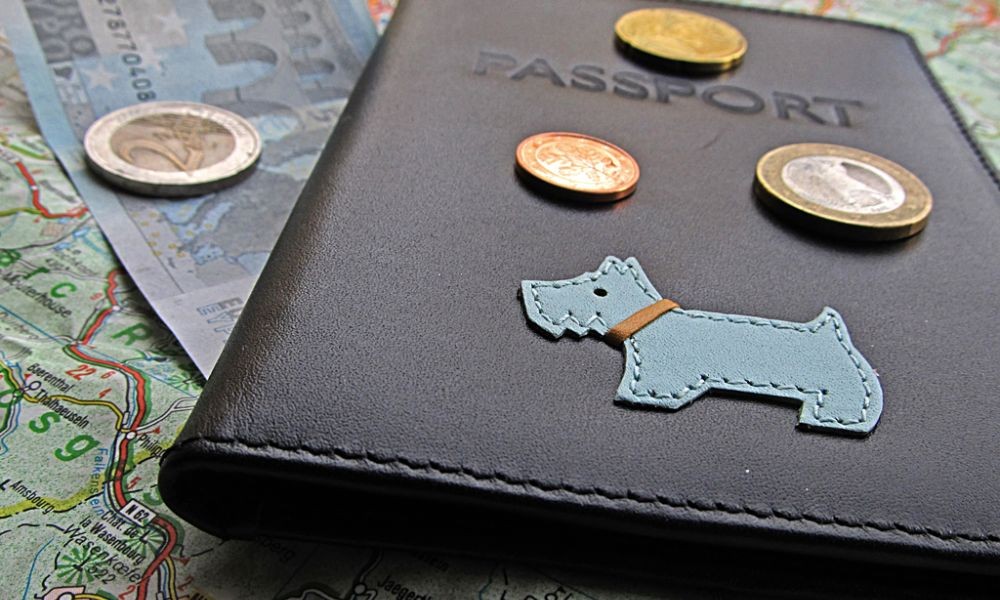 There is no obligation to vaccinate against leishmaniasis when entering Croatia. It is a disease that is common in Mediterranean countries and is transmitted by mosquitos. So find out in advance from your trusted veterinarian about these and other diseases that can occur in more southern countries in order to prevent unpleasant surprises.
Preparing for a Vacation With Your Dog
Before you go to Croatia with your four-legged friend, you should think about the travel time, as the temperatures can rise sharply in summer and this is not always ideal for a dog. The months before and after the high season are therefore best and the beaches and cities are not overcrowded. You should also avoid a vacation in one of the large coastal cities. Better to rent a holiday home outside the city or in a small town. You can still visit the historical cities like Zadar, Split or Dubrovnik. The Croatian islands are particularly suitable for a vacation with a dog because of the peace and quiet and the extensive nature.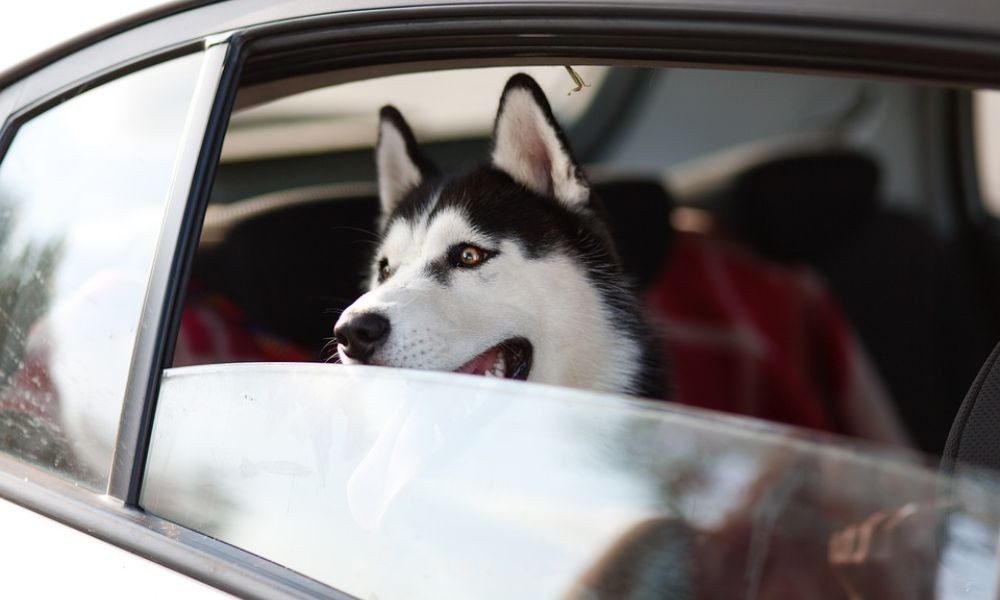 Many vacationers travel to Croatia by plane, simply because it is quick and easy. If you travel with your dog, depending on where you come from, you can also travel by car, because then you can take everything you need in your luggage and maybe make one or two interesting stops along the way. But just no matter how you arrive, your dog's passport must always be with you!
What to Watch Out for While With Your Dog in Croatia
In Croatia, dogs also have to adhere to certain rules of conduct so that there are no problems between humans and animals. You should therefore always keep your dog on a leash and take care to avoid crowds so as not to expose the dog to unnecessary stress. It goes without saying that the leash obligation also applies to public transport. You should carry a muzzle with larger and more unpredictable dog breeds and attack dogs. But it can be said: the more rural and remote the places, the fewer restrictions there are for you and your dog.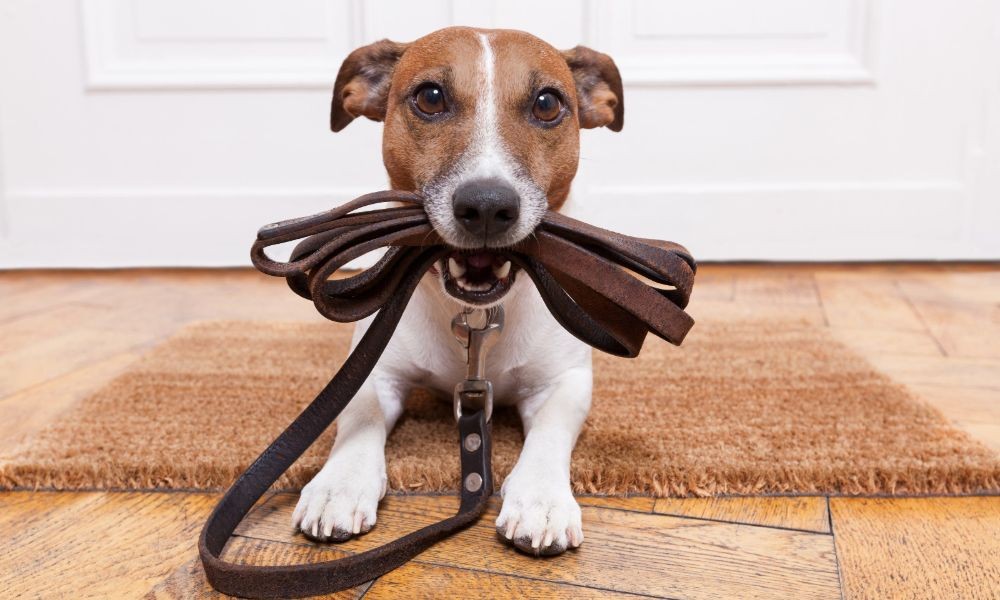 Regarding the restaurants and cafes in Croatia, it can be said that only a few have a general animal ban and are therefore happy to welcome your four-legged friend and your dog can also enjoy Croatia's Mediterranean climate in the evening on a beautiful terrace. If you visit a national park with your four-legged friend, a leash is a must there as well. Also, make sure not to leave the dog in the car for too long, especially in the warmer months, as these are unacceptable conditions for humans and dogs.
Veterinary Services in Croatia
Something unexpected can always happen on vacation and sometimes the first-aid kit that you should always take with you for your dog is not enough. You should therefore find out about the on-site veterinary care beforehand in order to be well prepared in the event of an incident during your trip. You will find good veterinary care along the entire Adriatic coast of Croatia and in the large coastal cities of Rijeka, Zadar, Split and Dubrovnik, this is well developed, so there will always be a veterinary practice or an emergency room near you.
For small emergencies, you should always have tick tweezers, medication against motion sickness, nausea and diarrhoea medication in your first-aid kit. Cooling compresses or bandages should also not be missing. Sufficient water and dog food or some treats as a reward are of course also a must.
Ideas for Unique Day Trips With Your Dog in Croatia
After all the good preparations, you are perfectly equipped for great day trips with your dog, because what could be better than spending a whole day with your best friend in the beautiful Croatian nature? You can discover all of Croatia's coastal cities with your dog, and day trips to nearby islands are always a good idea. Dogs are allowed on the ferries in Croatia, so this is not a problem and they will love it.
Be sure to visit one of the numerous national and nature parks in Croatia with your four-legged friend. Dogs are allowed in these, only a leash is required and the adventure can begin. Make sure that the parks are not too crowded when you travel, then you can enjoy a day in the Plitvice Lakes National Park, the Krka National Park, the Brijuni National Park or Paklenica.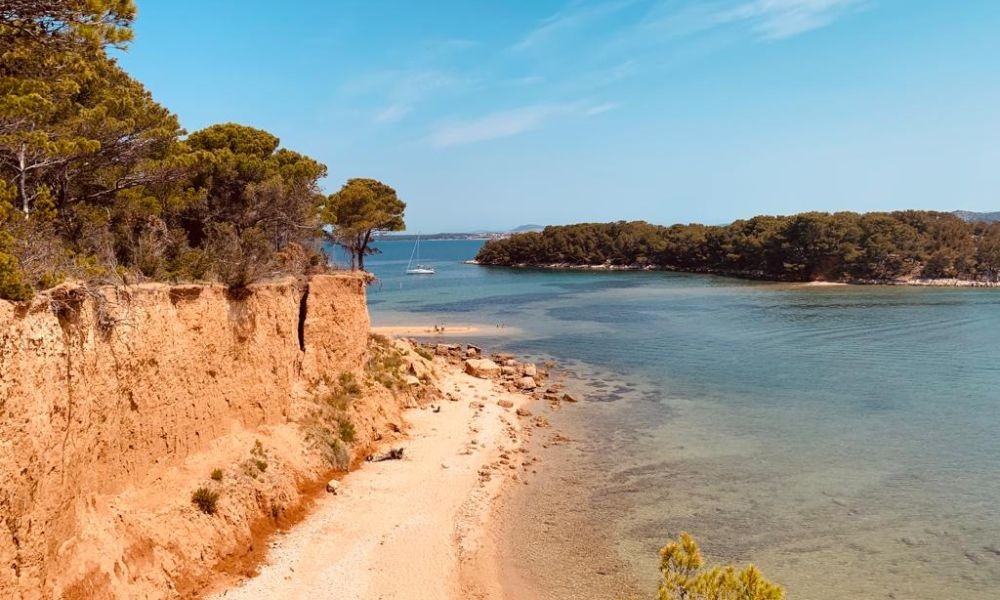 Numerous hiking routes along the coast around the Velebit Massif or Dinara Mountain attract with spectacular views and unspoiled nature. Also on the islands, like the island of Krk, Cres, Dugi Otok or Brač there is so much to discover and of course your dog is always with you. So, find out in advance about the area around your accommodation and see which wonderful places are suitable for you and your four-legged friend.
Dog Friendly Beaches in Croatia
You can already imagine that there are quite a few places on the endless coast of Croatia where you can enjoy a relaxing day on the beach with your four-legged friend and this really is the case. If dogs are not expressly prohibited on a Croatian beach or if it is not clearly indicated that dogs are not allowed, they are allowed to enter the beach, of course without disturbing other bathers and holidaymakers and of course you have to adhere to the rules of conduct so that everyone enjoys the day at the beach without incident.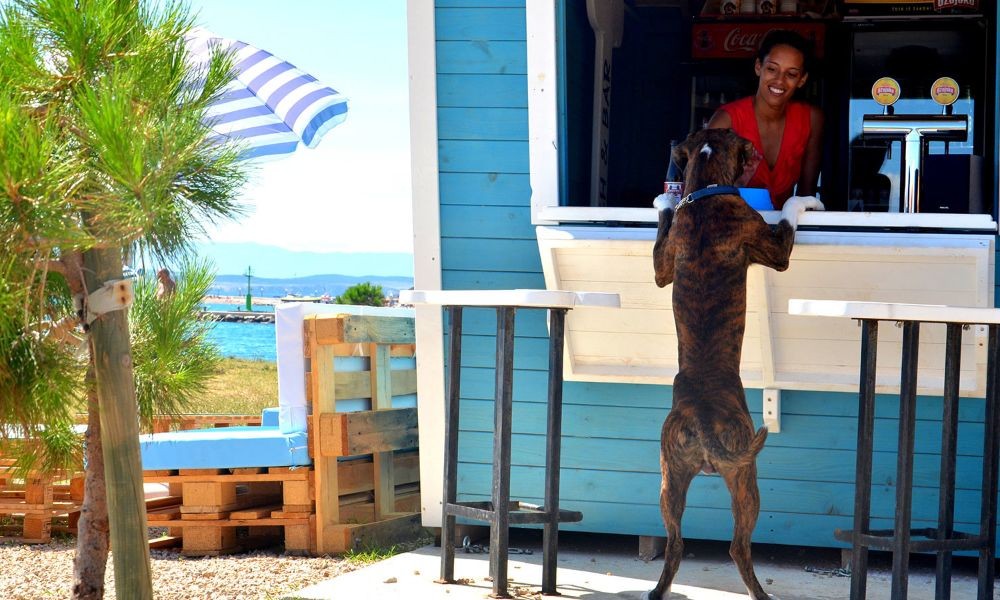 On the coast of Croatia, you will also find countless small, quiet bays and wild beaches, where you can make yourself comfortable with your dog and enjoy the Adriatic Sea undisturbed. However, there are no showers or other amenities on such wild beaches and sometimes these beaches can be uncomfortable in the long run. In order to enjoy the perfect holiday in Croatia with your dog, you should visit one of the numerous official dog beaches, because there you and your four-legged friend will find everything you need.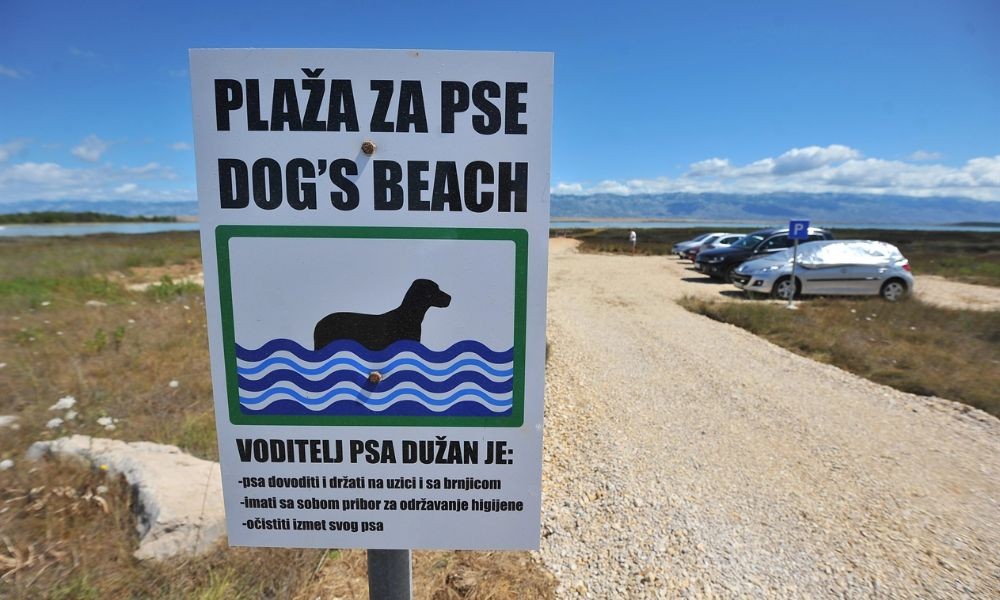 Discover here the most beautiful and best dog beaches along the entire Adriatic Sea in Croatia.
Pet Friendly Accommodation in Croatia
Accommodation is of course one of the preparations that have to be made for a vacation with your dog in Croatia. Not all landlords welcome your four-legged friend, so it is important to make sure before booking which accommodation your dog is allowed to enter, how large the range of pet-friendly accommodation is and whether it has a fenced yard. Here, too, we would like to help you by introducing three of our villas that will happily accommodate every four-legged friend.
Villa Callista near Labin
Our first pet-friendly villa is Villa Callista in the small village of Ruzici near Labin in Istria. With 4 bedrooms, it offers enough space for 8 guests who can relax by the villa's huge pool. The location is what makes Villa Callista so special, because it is located in the middle of the lush Istrian nature and thus offers you a lot of privacy. The interior of the Villa Callista is equipped with all the luxurious amenities that you can imagine during your vacation with your dog and the spacious outdoor area offers you and your family as well as your dog enough space to let off steam in nature. You can rent this holiday home, depending on the travel period, for between € 285 and € 590 per day.
Villa Pollux near Zadar
It continues with the Villa Pollux in the small place Vrsi near Zadar. This villa not only impresses with its modern and elegant furnishing style, but also offers you a number of amenities, such as a pool, a jacuzzi and a sauna. The 4 bedrooms can accommodate up to 8 guests who can enjoy the view of the sea. Despite the modern and simple furnishings, you will recognize the attention to detail in every room and your four-legged friend will certainly feel very comfortable in Villa Pollux.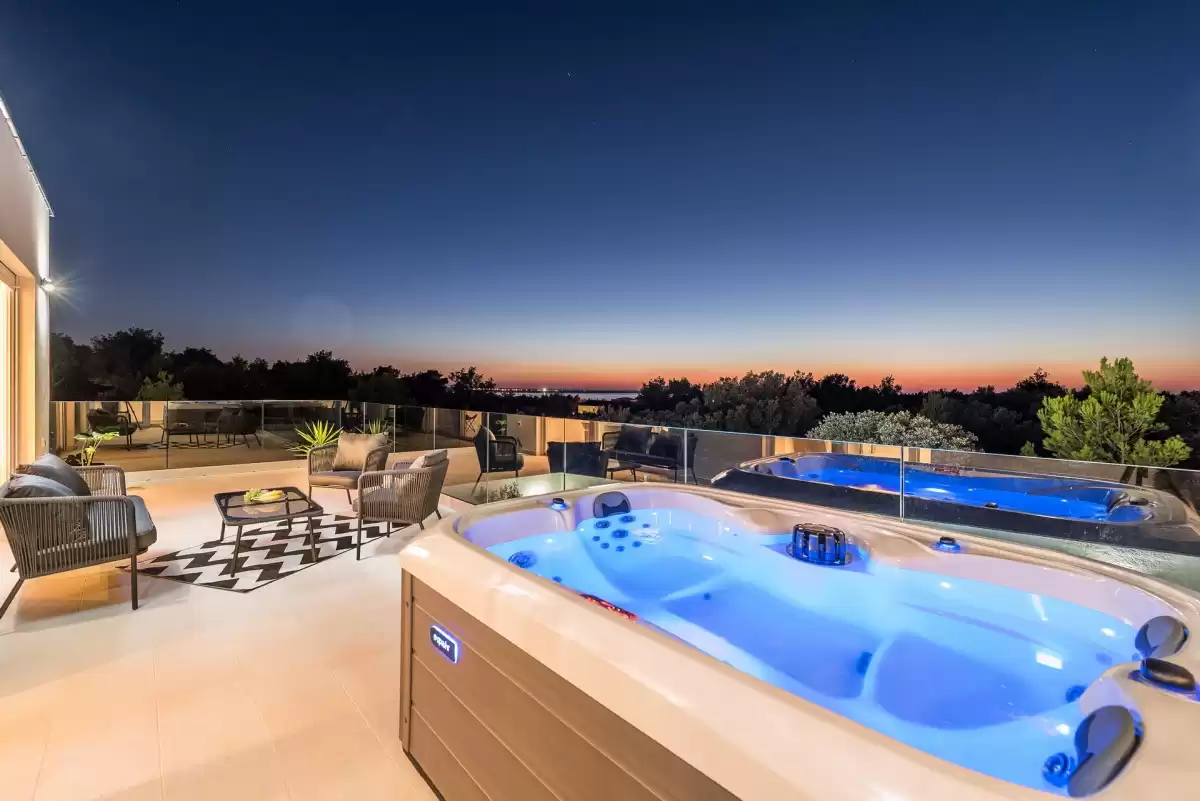 Villa Jure near Split
Our third villa, Villa Jure, is located not far from Split in the small village of Župa. Thanks to its idyllic location in the midst of Mediterranean nature, it offers you an infinite amount of privacy, while the cosy furnishings await you inside the villa. Up to 8 guests can make themselves comfortable in the 4 bedrooms of Villa Jure and enjoy the peaceful surroundings. In terms of luxury, the villa offers you everything you could wish for on holiday in Croatia: a heated pool, a fitness room and a sauna, so the ideal place to relax!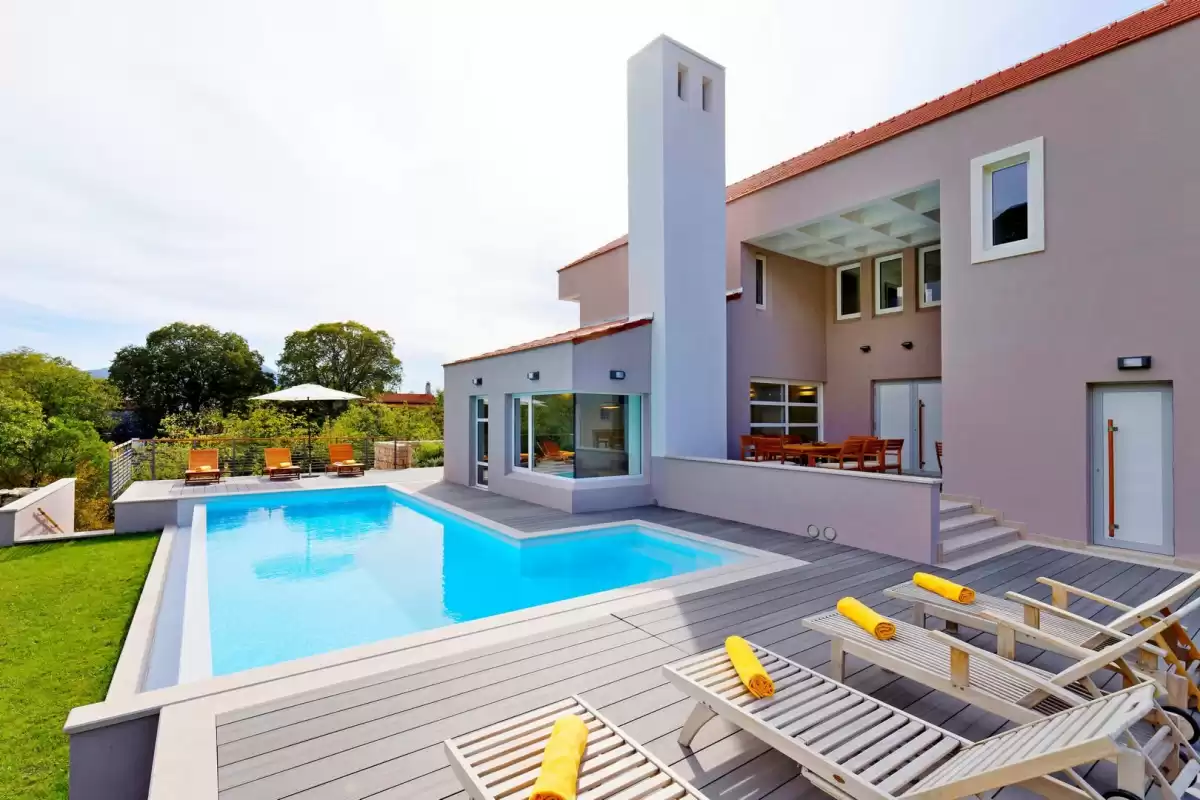 Discover more pet-friendly villas from our range here.
As you can see, there are a few things to keep in mind to make the vacation with you dog in Croatia relaxing and rejuvenating, but if you stick to our guide, nothing stands in the way of that. And if you are also interested in our holiday homes, regardless of whether you are on holiday with your dog or not, then take a look at our wide range of luxurious villas with pool in Croatia and find the perfect holiday home for your next holiday in Croatia, whether for spending time with family, for work, for celebrations or simply to relax.
If you have any further questions, please do not hesitate to contact us. We are happy to assist you at any time.
Thank you for reading & have a nice holiday! 😊