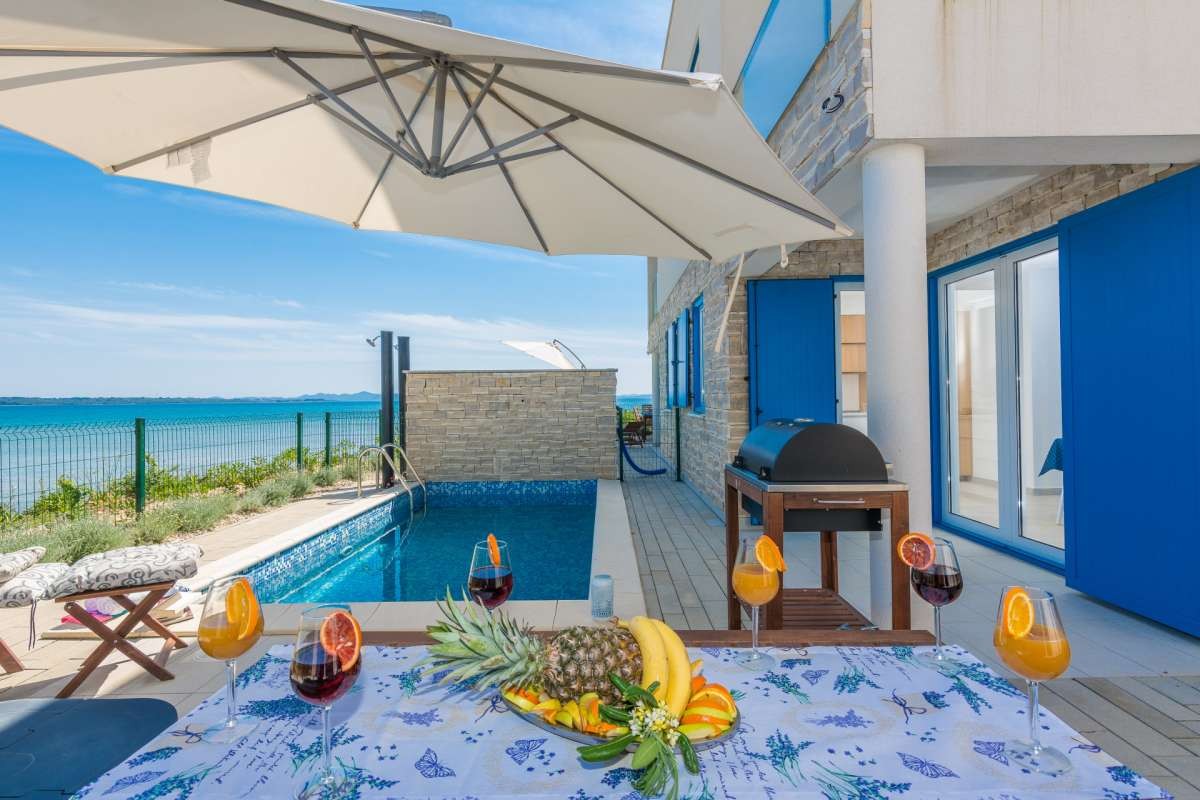 Villas with a pool belong to the luxury class of holiday homes for a vacation in Croatia and the price is in accordance with the luxury experience they provide. Therefore, we would like to give you some tips on how you can rent such a villa without having to pay an arm and a leg for it.
Have you always wanted to spend your holiday in Croatia in a luxurious villa, but were put off by the hefty prices? We come to your rescue! We will share with you some handy tips that can help you rent a luxury holiday home in a more budget-friendly way. While some might be familiar to you, you will surely learn a trick or two by reading this blog post. Furthermore, we might inspire you to spend your holiday in one of our gorgeous luxury villas in Croatia.
Be an Early Bird and Snatch the Best Prices First
It is common knowledge that one can find real bargains for one's holiday in Croatia at first minute offers. There offers are so-called early bird discounts that you can take advantage of if you book quite a bit earlier that is usual. Unfortunately, I cannot tell you exactly when that is, as agencies and booking websites determine the period themselves. Usually, early bird discounts are available a few months or even a year prior to your arrival. Therefore, if you have decided you want to spend your wonderful vacation in Croatia sooner than most other people do, look for such amazing offers and you are guaranteed to find a beautiful holiday home with a private pool at a fraction of its usual price.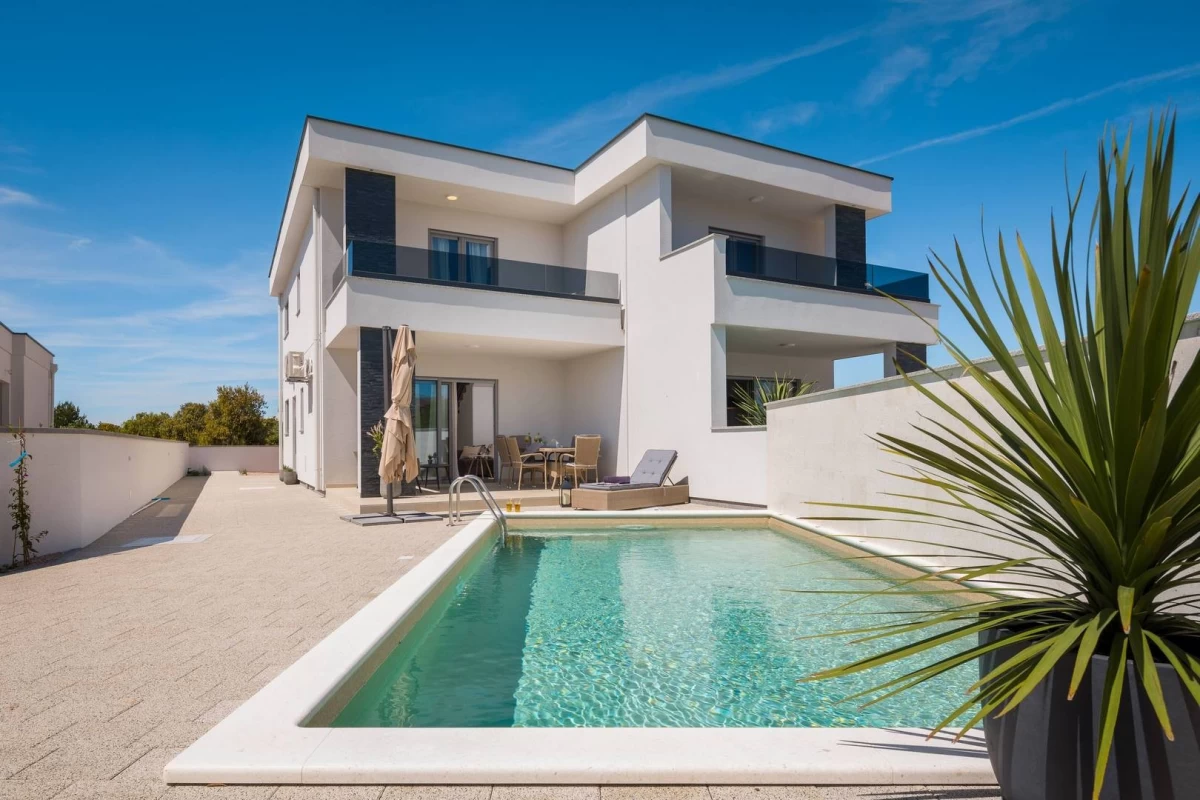 Spontaneous Vacationers Take Note: Last Minute Offers Are Waiting for You!
Should you spontaneously decide you want to travel to Croatia and spend a holiday on the Adriatic Sea, you are sure to come across last-minute offers. When the season is just around the corner and the first tourists are already sipping their cocktails on the beach, you can get the same experience for a bargain. It is not seldom that holiday homes and other properties are not fully booked for the whole season. In order to attract guests for these periods, owners decide to offer a discount for it. Of course, this is a bit of a risk and no one can guarantee you that the holiday property you have kept your eye on will have such an offer. However, with a little bit of luck and patience you are bound to find a gorgeous luxury holiday home with a private pool for an amazing price.
Avoid the Crowds & Get the Best Prices in the Off-Season in Croatia
Have you ever thought about planning your vacation in Croatia in spring or early autumn? This has a number of advantages, the major one being that the prices of luxury holiday homes and villas are much lower in the shoulder seasons than in the high season. In the months of July and August, the demand for accommodation and holiday homes is very high, so the prices are adjusted to this demand. In the period from April to mid-June and from September onwards, demand decrease resulting in lower prices. Just look for a luxury holiday home with a heated pool and you will be able to fully enjoy the luxury at a more reasonable price.
In addition to the low prices, a vacation in the off-season in Croatia offers numerous other advantages. The summer rush has either not started yet or has already passed, so you have beaches partially to yourself, hardly any traffic on the streets and you can really enjoy the Croatian nature on the Adriatic Sea in peace. What is more, Croatia enjoys many hours of sunshine regardless of the season and the mild summer temperatures will keep you warm.
Treat Yourself to a Longer Stay in Croatia and Get Amazing Discounts
Do you have the option of extending your vacation in Croatia or even working from anywhere as your physical presence in the company is not needed for you to do your job? Perhaps a longer stay in a villa in Croatia is just right for you, as villas often offer really good discounts for longer stays. Renting a luxury holiday property would be even more cost-effective because you would have more time to enjoy your holiday and explore the area for a steal of a price. In the event that you should work, a villa on the Croatian Adriatic offers you an incomparable working atmosphere.
Pure Luxury for Groups and Families in Croatia
Would you like to spend your holiday with your loved ones? Regardless of whether that would be a vacation of two or more families or a vacation with a larger group of people, villas have several bedrooms and, therefore, plenty of space for an average of 10 people. A larger number of people breaks down the price of accommodation per person as you all are sharing the costs. The once really expensive villa suddenly becomes much more budget-friendly while giving you the opportunity to share your experience of the Adriatic Sea with friends and family and simultaneously having enough space in a wonderful villa with a pool.
Avoid Well-Known Booking Websites
If you are looking for a luxury holiday home with pool in Croatia, you are sure to come across major well-known booking websites. These websites are very attractive with their huge range of offers. However, it is easy to get lost in the maze of filters and everything else going on there. Furthermore, those websites are not personalized since they are made for the masses.
In addition, the websites charge you a certain percentage of commission for their service, as they act as a kind of outside intermediary and the final price increases accordingly. With specialized travel agencies, however, you will find what you are looking for straight away, the service adapts to your needs and you do not pay any additional commission.
Browse the Internet for Other Listings of the Same Property
You have found your dream villa with a pool in Croatia, but you are unsure about the price? Enter the name of the villa in a search engine and you are most likely to come across a few different listings of the same property. Popular booking websites such as AirBnB, Vrbo and Atraveo will probably have higher prices since they include their service fee in contrast to specialized travel agencies who offer more affordable prices and a more personalized approach. Therefore, checking out such agencies is always worthwhile.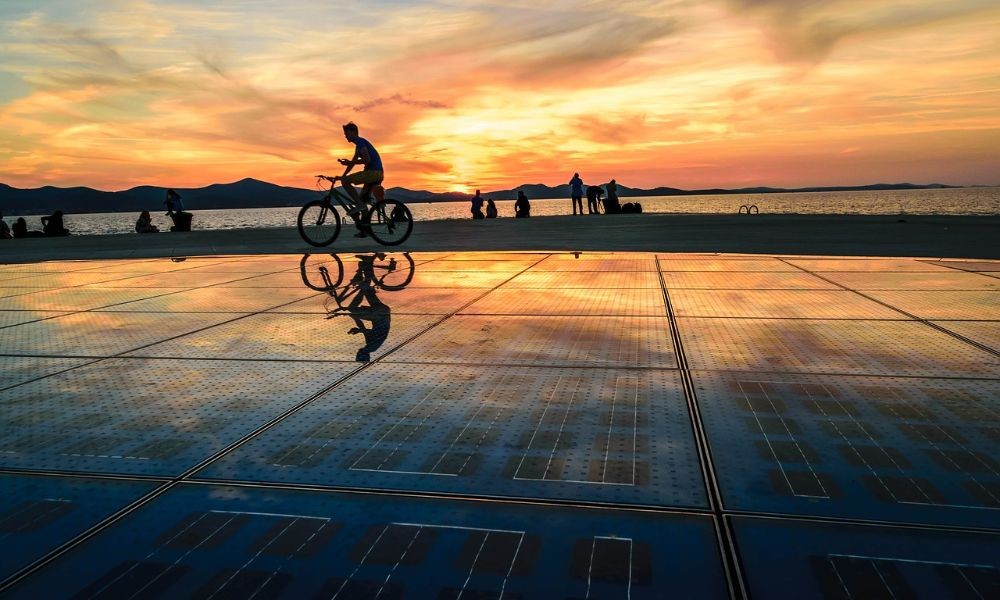 Find a Reliable & Specialized Travel Agency
You can search for specialized travel agencies right from the start of your search for a holiday home with pool in Croatia. If you have an idea of ​​what you are looking for in your accommodation, you can filter your search in order not to waste time and quickly find exactly what you are looking for without being distracted by too much advertising and uninteresting content.
These specialized agencies have personal agents at your disposal who will make sure that your reservation runs smoothly right from the start. The agencies are also there for you should any problems or difficulties arise during your vacation. The luxury holiday homes are of course all inspected and checked by the agents in order to guarantee a truly luxurious experience in the property.
If you would like to know more about such specialized travel agencies and would like to find out more about the beneficiaries of the same, click here!
We hope that this blog is a handy guide and will make it easier for you to rent a luxury villa with a pool in Croatia for a better deal. If we have aroused your interest in luxury villas in Croatia, take a look at our range of dreamy holiday homes with a pool along the Croatian Adriatic Sea and the surrounding area and see the properties for yourself!
The villas of Adriatic Luxury Villas can be found all over the coast of Croatia, from Istria to the Kvarner Bay and Dalmatia to Dubrovnik and of course on the beautiful islands. Visit cultural and historical cities such as Pula, Rovinj, Zadar, Split or Dubrovnik and let yourself be impressed by the natural beauties of the islands of Krk, Brac and Hvar. Plan your summer vacation 2021 and book your dream holiday home with a private pool in Croatia now.
If you have any further questions, please do not hesitate to contact us.
Thanks for reading!