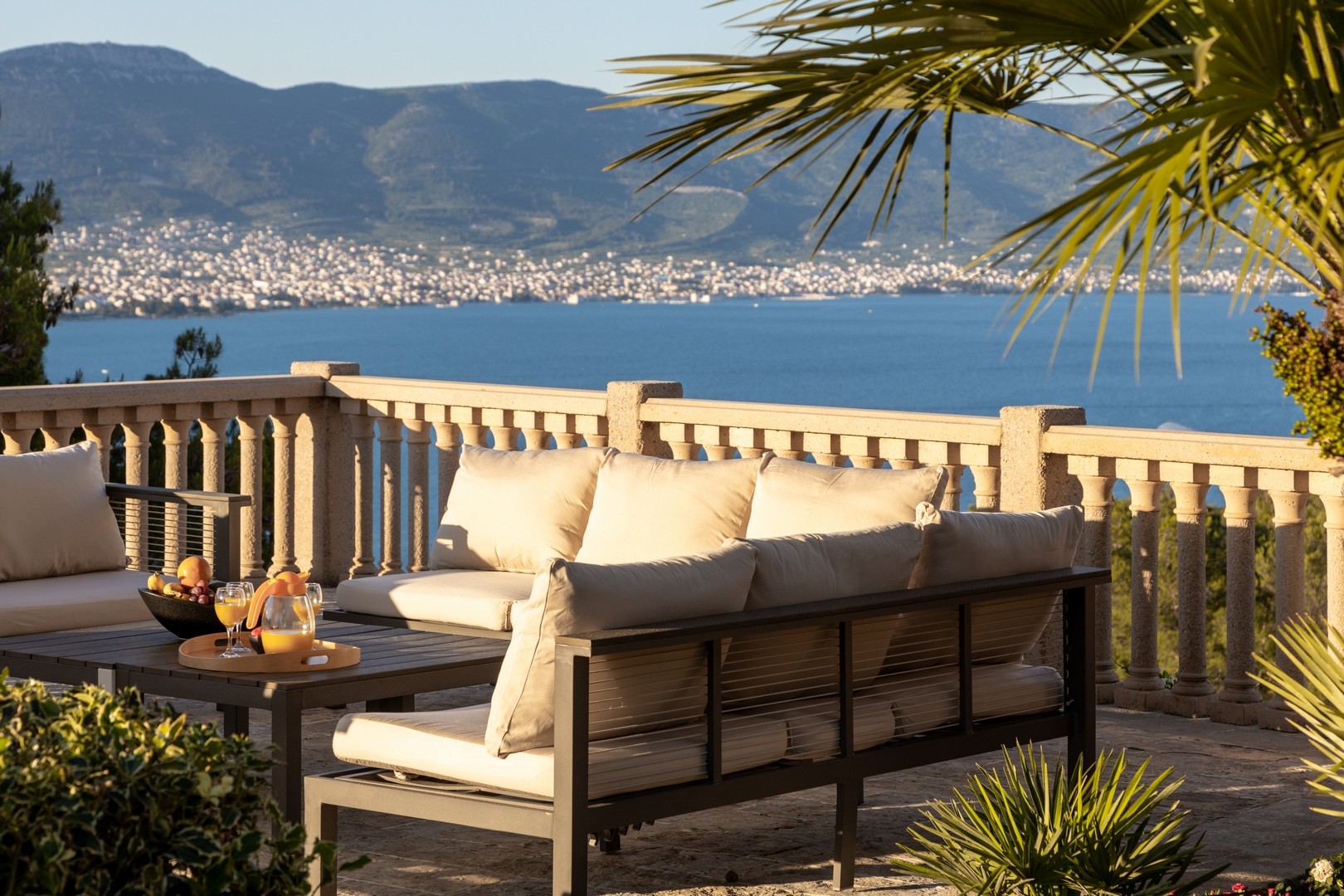 Because of the language barrier, don't miss out on getting to know the local culture, cuisine and people in a very different and special way!
Different countries, different customs, and - different languages.
We are all familiar with it. While preparing for your vacation, you think about all the things you have to take with you, and then you ask yourself how you are going to communicate.
Of course, you could speak English, or even German and Italian because with years of growing tourism in Croatia, the usage of these common tourist languages among the locals has increased significantly. But what if you lack the knowledge of these languages? You can try to communicate using gestures, but wouldn't it be better to have a basic vocabulary of the Croatian language and to be able to form the most common and simple expressions and phrases?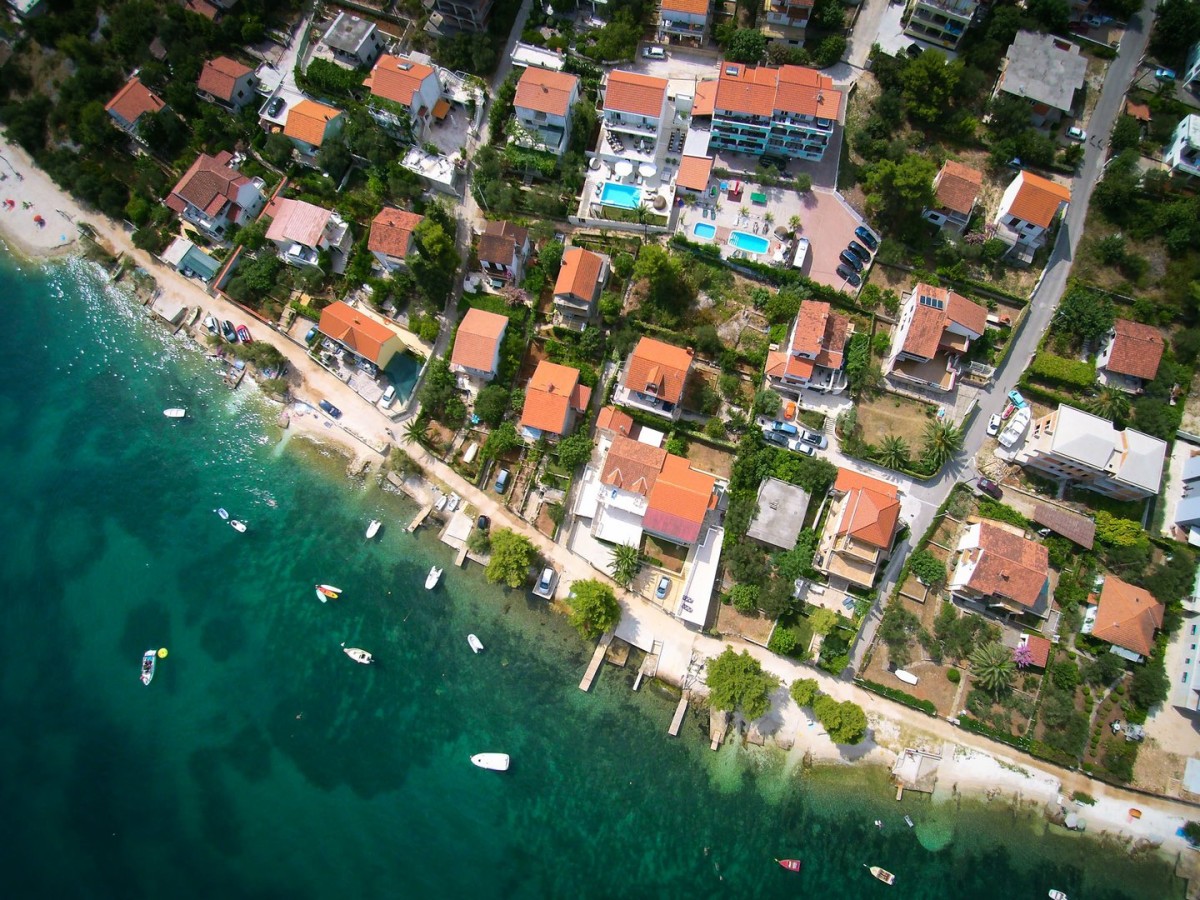 Let's start at the very beginning: there are letters in the Croatian alphabet that we don't know and need to learn anew. These letters have a special pronunciation and are difficult to articulate for many "non-Croatians". Let's try to keep it as simple as possible and put these letters in everyday English words to help you with the pronunciation.
This list begins with ć as in church and is followed by č as in chalk, đ as in schedule, š as in the verb shut and ends with ž as in pleasure.

Then there are letters that we use too, but that are pronounced differently in Croatian. Occurring in the word hats, the "ts" corresponds to the Croatian "c", with the "h" resembling the sound of "ch" in the German word "Achtung!". The Croatian "v" replaces our "w".
Not to be forgotten are the letter combinations that are real jawbreakers for the tourists. If you want to order hazelnut ice cream, you have to order "sladoled od lješnjaka". So the "lj" and the "nj" belong to the Croatian alphabet - just like the "dž". The mocha is cooked in a džezva that resembles the pronunciation of the j in jeans.
In addition, you will not find letters like q, w, x, y and ß in the Croatian language.

Even more important than the technical part is the part of social communication. Who wouldn't want to make the locals happy with the nice gesture of learning their basic vocabulary. From a simple and friendly greeting to ordering food in the local language.
If you go to a restaurant and want to order prosciutto, which is translated as "šunka" in Croatian, you will not be served the famous Dalmatian or Istrian "pršut", which is a true delicacy that most locals will surely recommend you to try if you want to get a real taste of Croatia. Or use the special opportunity to taste the pasta dish "FUŽI S TARTUFIMA" (pasta with truffle) in the truffle stronghold of Istria. We promise you that you won't ever forget that taste. Just order local specialties in Croatian and you will experience a real taste explosion.
Basic travel vocabulary
From the very basic greeting phrases, such as "dobro jutro" (good morning), "dobar dan" (good afternoon), "dobra večer" (good evening), to a friendly "Bok!" (Hi/Bye), "Laku noć" (Good night) or "Doviđenja!" (goodbye). With a basic vocabulary you have the wonderful opportunity to have nice conversations, get to know the country and its people better and even make a few friends. Say thank you with a "Hvala!" for hospitality, ask for a glass of water with a "Molim" and toast with "Živjeli!" to the local "rakija" (liquor). Wish everyone "Dobar tek!" (bon appétit) while you enjoy famous specialties such as "Paški sir" (Pag cheese), "Pašticada" (marinated beef stuffed with carrots and bacon, in wine broth, with gnocchi), "Soparnik" (savory Swiss chard specialty) or the unique "Crni rižoto" (black risotto made from cuttle fish).
If someone approaches you and don't understand what the person is saying, you can respond with a charming "Ne razumijem" (I don't understand) or "Ne govorim Hrvatski" (I don't speak Croatian) instead of being speechless, embarrassed or blushing. Win the hearts of the waiters in the restaurant, by saying "Oprostite, molim Vas račun!" and ask for the bill. If you want to kindly ask someone to repeat what has been said, use "Molim Vas, ponovite!" (Can you repeat that please?) or ask for a moment with "Trenutak, molim Vas / Samo malo".

As you can see, it's not impossible. In a few words, you can easily explain that you are not from Croatia by saying "Oprostite, ne razumijem. Ja sam iz…./ Dolazim iz…" (Excuse me, I don't understand. I'm from…) and the other person will surely have empathy.
If someone asks your age, you should not only know the numbers from 1 to 10 (jedan, dva, tri, četiri, pet, šest, sedam, osam ,devet, deset) or only the number of your age in particular, but wrap it up in an enchanting sentence and introduce yourself. Let's assume your name is Helena, you are 30 years old, you come from England and you have arrived in Croatia and want to pick up the keys to your luxury dream villa - "Dobar dan! Ja sam Helena i imam trideset (30) godina. Dolazim iz Engleske i rezervirala sam Vasu vilu. Govorite li engleski?" (Hello! I'm Helena and I'm 30 years old. I'm from England and I've rented your villa. Do you speak English?).
Of course, it would be good to learn the days of the week, be it because of the communication about the arrival and departure days, the opening days of a certain shop, or because of the organization of your holiday activities. Here are the days of the week: "ponedjeljak (Monday), utorak (Tuesday), srijeda (Wednesday), četvrtak (Thursday), petak (Friday), subota (Saturday) and nedjelja (Sunday).

With a small list of useful words, phrases and questions, we wanted to help you prepare for your vacation in beautiful Croatia on the Adriatic Sea. Let yourself be enchanted by the crystal clear Adriatic Sea, breathtaking nature, delicious delicacies and local wines. Get to know the hospitality of the local people and make connections that could last for a lifetime. Book one of our luxury villas and show off with your knowledge of Croatian.
Admire unique luxurious works of architecture along the shimmering blue coast and don't say "Zbogom" (farewell) but "Doviđenja!" (goodbye) at your departure.