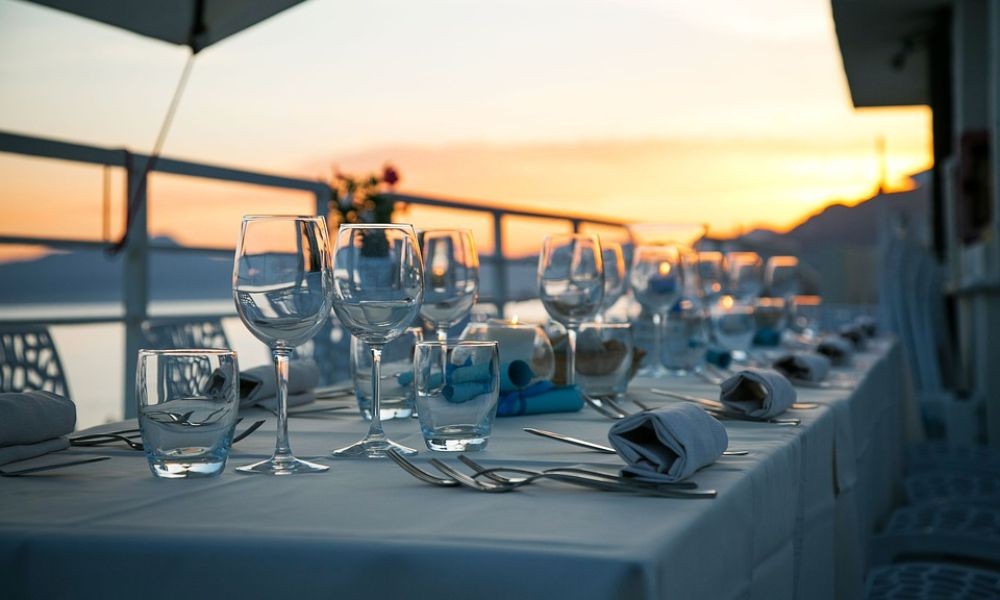 Taste the pleasure of the Adriatic in the best restaurants in Split. Some of these restaurants are also recommended by the famous French restaurant guide "Gault Millau". Visit some of the most impressive restaurants, which will delight you with their rich gastronomic offer and the breathtaking unique ambience.
Finding the Best Restaurants in Split - We Can Help!
Finding good dining spot in a big city like Split can be quite a chore. There is always an abundance of restaurants, especially in the summer months, and each one competes as "the best". However, this is not always the case, which is why we decided to weed out the flops. Among other things, we refer to the French restaurant guide Gault Millau, which presents the 25 best restaurants in Split. We also include some of its featured restaurants in our list of the best restaurants. Read our blog and find out which restaurant in Split is good for dining!
Zora Bila - An Inspiring Story
We decided to start this blog off with an inspirational story which tells the tale of how dreams do become reality through hard work. Meet the lovely pair Sandra & Dane, the owners and chefs of Restaurant Zora Bila . Having started their journey off by opening a little tavern/pizzeria, they worked their way up and managed to achieve their goal of owning a top-class restaurant with a mainly Mediterranean cuisine in one of the most attractive locations in Split, right next to Bačvice Beach with a magnificent view of the strait known by the name "Split Gate", as well as of the islands Brač and Šolta.
Special acclaims are given to Sandra's desserts such as to her rose pudding, which is so aesthetically pleasing, it is almost a shame to eat it. Sandra's and Dane's creativity know no bounds, which combined with the breathtaking location make Zora Bila more than worthy of being on the list of 10 Best Restaurants is Split.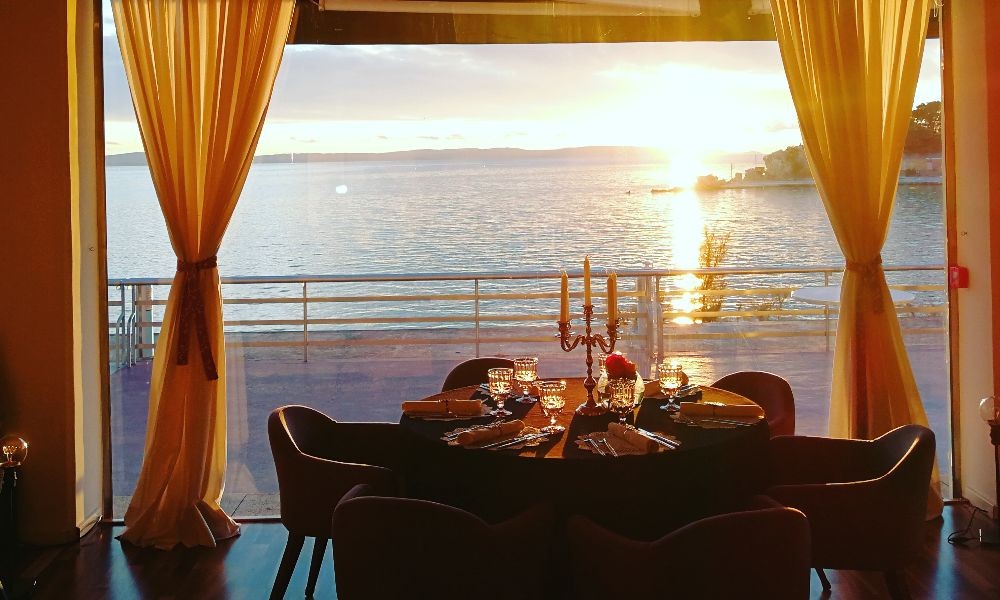 Zrno Soli- Restaurant at the Marina of Split
The Restaurant Zrno Soli is a dream for sailing enthusiasts, as it is located in the ACI Marina Split, so that you will be able to enjoy a magnificent view of the Adriatic Sea, the Split waterfront and numerous sailboats. The Restaurant Zrno Soli describes itself as being the royal place in Split, since, starting from the 9th century, many Croatian kings resided here in the residence of St. Stephen Beneath the Pines.
The restaurant's Mediterranean cuisine prides itself on using only the freshest ingredients and preparing its dishes in a traditional fashion, which is why this cuisine is under the protection of UNESCO. This is the second time the Restaurant Zrno Soli was included in the list of Top 25 Gault Millau Restaurants in Split, as well as the third year being recommended by the Michelin Guide Croatia. Visit Zrno Soli and see for yourself why Zrno Soli is claiming more and more praise each year.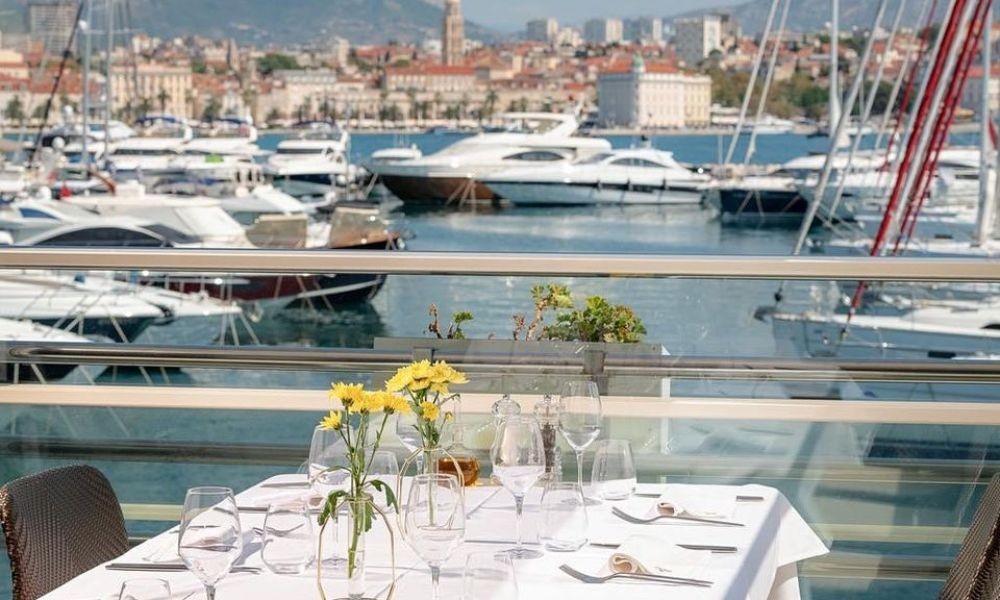 Kadena – Restaurant with a Sea View
We are continuing the theme of restaurants with the most stunning sea views by introducing the newly renovated Restaurant Kadena. In addition to being heavily praised on the list of Top 25 Gault Millau Restaurants in Split, Restaurant Kadena was also featured in Michelin Guide Croatia, 2020, which described Kadena as Split's most elegant restaurant.
While the modern and stylish interior with a sea view is impressive on its own, the renowned chef Braco Sanjin, who contributed to the previous success of the restaurant, decided to return to Restaurant Kadena. Braco Sanjin's modernized way of preparing and serving traditional Dalmatian dishes is so beloved, that he has his own loyal fan base, which follows him from restaurant to restaurant. This restaurant makes the town of Split to a very interesting spot to travel to.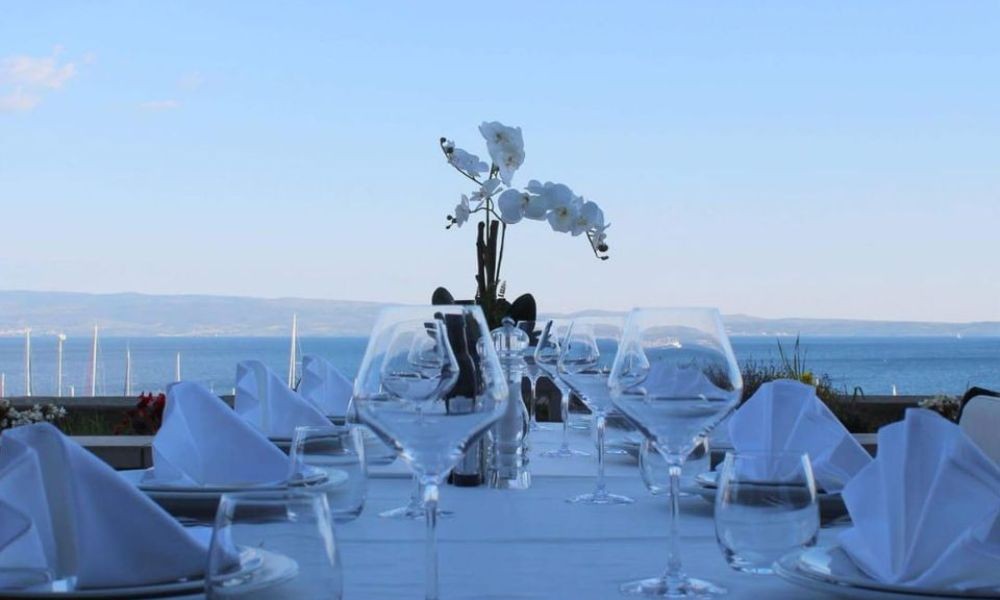 Paradox Wine & Cheese Bar
If you have read several of our blogs, you already know by now that we LOVE panoramic views of the city, which is why we have to tell you about the Paradox Wine & Cheese Bar found on the Top 25 Gault Millau Restaurant in Split.
The Paradox Wine & Cheese Bar has a rooftop terrace which overlooks the bustling center of Split, where the professional staff will help you choose the best wine from the broad wine selection, which includes not only Croatian, but also Slovenian, Spanish, German, French, Greek and Italian wines. An equally rich selection of cheese is available, which includes a variety of cheese from those with a lighter to those with a sharper flavor. Have a glass of wine and nibble on some of the best Croatian cheese, while having the town of Split in the palm of your hand. This is a very interesting and modern dining spot, which is definitely worth visiting.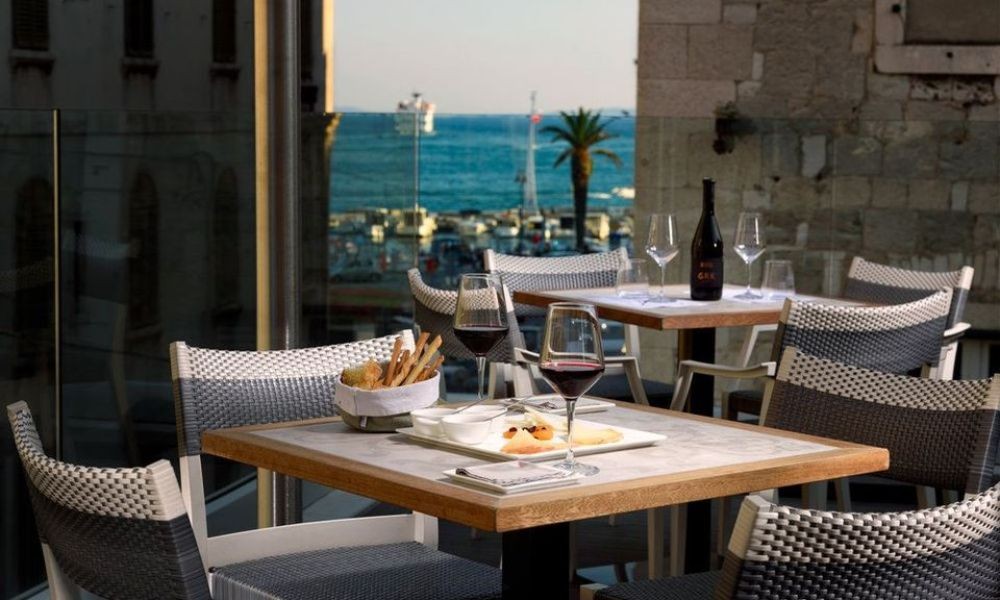 Štorija - Restaurant in Diocletian's Palace
The first association when someone says "Split" is the Roman Emperor Diocletian, who decided to build his retirement palace in this beautiful Mediterranean city. The Diocletian Palace became a world-renowned symbol of Croatia, where the Restaurant Štorija found its home. The interior of Štorija is a perfect blend of antiquity and modernity with its thousand-year-old walls and chic elegant furniture.
It is no wonder that Restaurant Štorija found its place on the list of 10 Best Restaurants in Split, since it gives the opportunity to taste the delicious Dalmatian cuisine in the quarters, where the Emperor Diocletian used to rule 17 centuries ago, and where the chef Jakov Kovač rules today.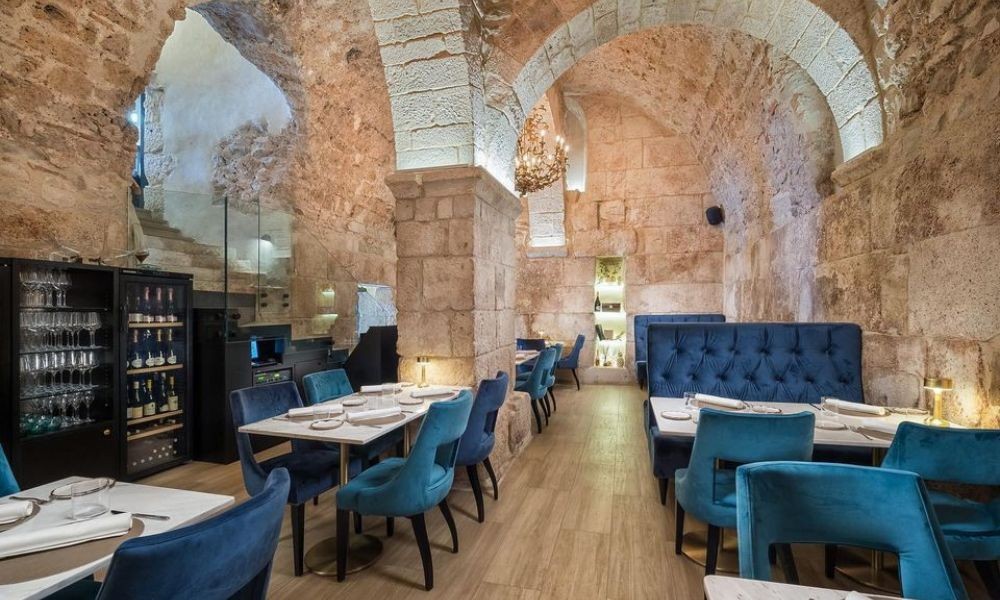 Noštromo – The Restaurant with Art
Restaurant Noštromo was chosen from the list of Top 25 Gault Millau Restaurants in Split, for our art lovers and those interested in the Croatian culture. In addition to the amazing "Feast of Taste" that the owner and chef Zlatko Marinović offer to every guest who crosses the threshold of his restaurant, Restaurant Noštromo features a traditional Dalmatian interior design decorated with a unique collection of artistic paintings made by some the most renowned Croatian painters. Taste the local Croatian cuisine, while being surrounded by some of the most unique and valuable artistic pieces Croatia has to offer.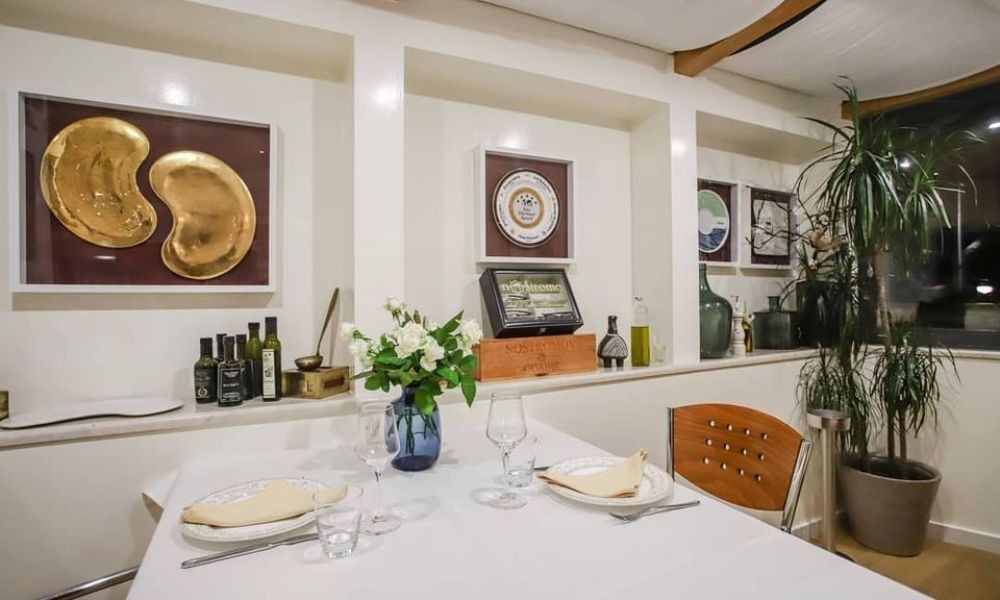 Corto Maltese - The Restaurant with Charm
Restaurant Corto Maltese is one of the smaller and lesser known restaurants on the list of Top 25 Gault Millau Restaurants in Split,2020 which won its place on our list of 10 Best Restaurants in Split, because of its unique charm. Being named after the legendary comic sailor Corto Maltese, the restaurant is a heaven for bookworms who will appreciate the section with countless of books, coloring books and comics. Restaurant Corto Maltese is ideal for more "low-key" people who enjoy a chill ambience with lots of good vibes and some traditional Dalmatian food.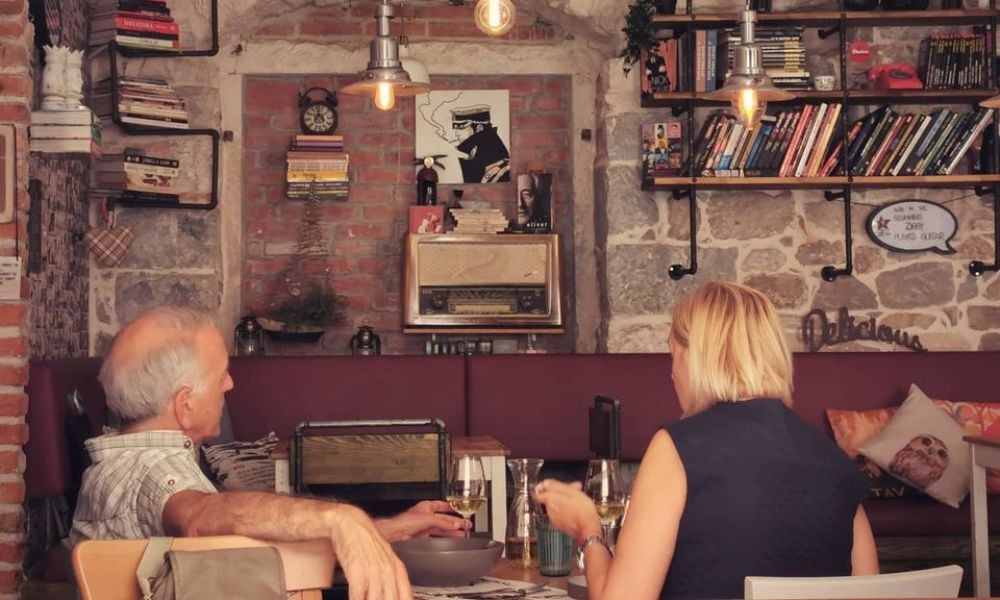 Konoba Matoni - Steak Restaurant
You know when you visit a fancy restaurant and you pay an arm and a leg for a toddler portion of a dish that is apparently worth the price because it was topped with some parsley? Yeah, this will certainly not be happening to you in Konoba Matoni. Konoba Matoni is a meat and steak restaurant located in what was once a wine cellar which keeps its doors open all year round.
For a fair price you will get a Viking large portion of your favorite meat dishes perfectly paired with a nice glass of wine. Konoba Matoni is one of those restaurants on the list of 10 Best Restaurants in Split, 2020 which will make sure that you are completely full once you take your leave.
Mini Bota Oyster & Sushi - Japanese Cuisine
As you might have noticed by now, we Croats love our cuisine and rave about it constantly. And for a good reason – it is delicious! However, we also enjoy cuisines of other countries and take inspiration from it.
The Restaurant Mini Bota Oyster & Sushi embodies this philosophy by offering its customers the usual traditional offer, as well as traditional Japanese food such as sushi, maki, nigiri, etc. using fresh seafood and fish from the Adriatic! The Restaurant Mini Bota Oyster & Sushi is the only restaurant on the list of Top 25 Gault Millau Restaurants in Split, 2020 that offers a multicultural gastronomic experience which is why it deserves its spot among the 10 Best Restaurants in the town of Split.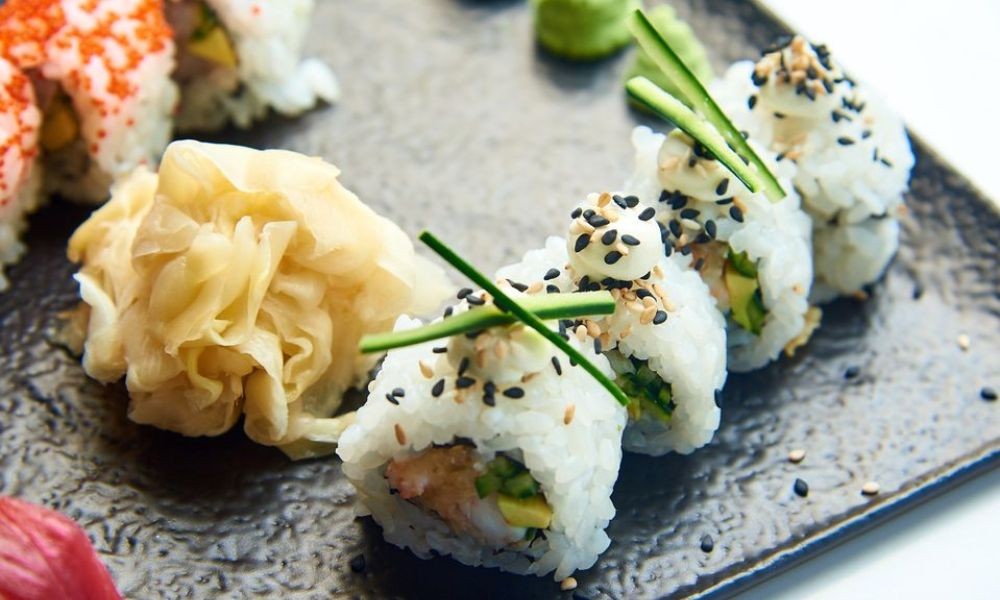 ZOI - Romantic Restaurant
The modern resaturant Zoi must be included in our recommendation. Zoi is a romantic restaurant with a wonderful sea view. This restaurant has a very special location as it is on the south wall of Diocletian's Palace with a view of the Riva and islands. So you can watch the city promenade during lunch or dinner.
In Zoi you can enjoy a mediterranean ambience and taste of the Adriatic. Above all, you can try great fish dishes here. You can also choose good wines from the wide list of international and Croatian wines, which you can enjoy with your meals. However, Zoi is not only known for a wide wine list, but also for a large selection of beers.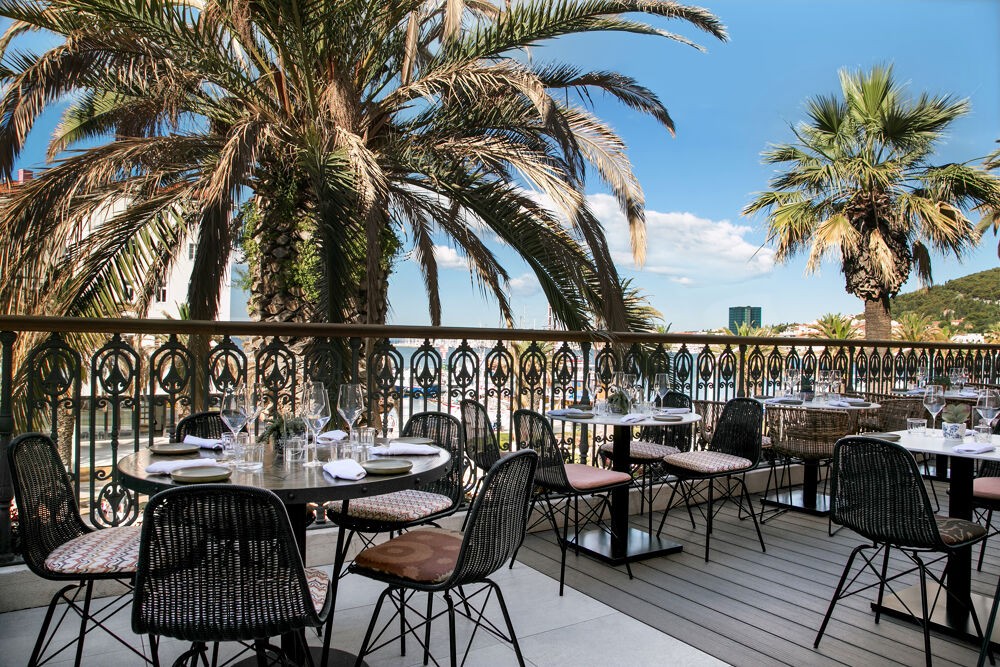 Šug - The Restaurant with Home-made Meals
We include the small restaurant called Šug on our list of recommendable restaurants as it is very popular to the locals. It is located near Đardin. With large glass facades that provide natural light and simple decoration, the restaurant is cozy and the atmosphere is relaxed. Šug offers its guests real Dalmatian specialties, home-made dishes that used to be prepared in most houses, but for which there is no more time today. So here you can exeperience the real dalmatian and traditional food.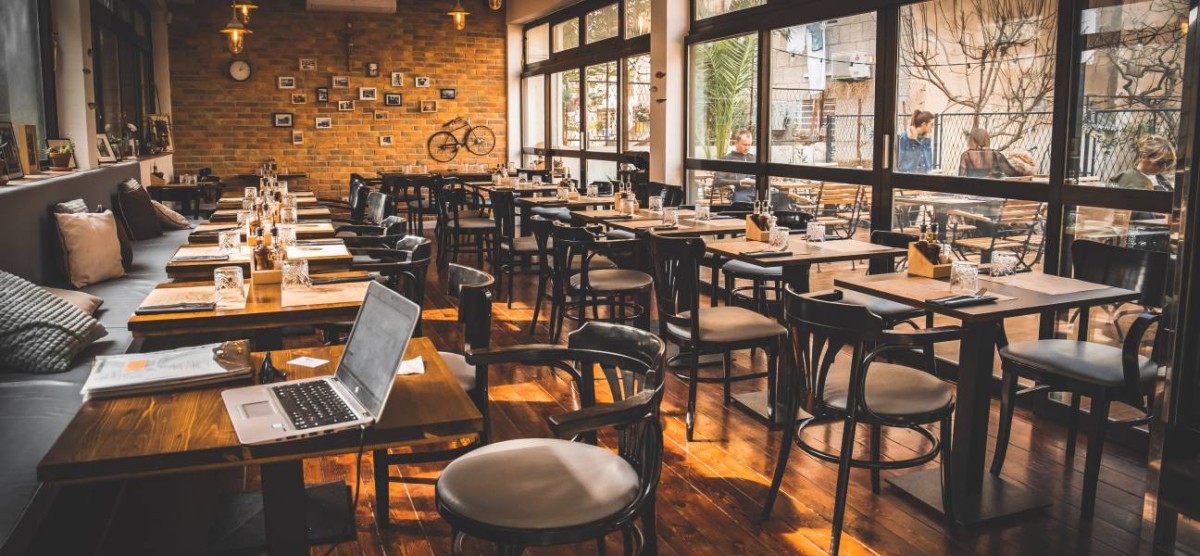 Dvor - Garden Terrace with Sea View
Restaurant Dvor is definitely worth adding to our list! It can also be found in the list of 25 selected restaurants by Gault Millau. Dvor is only a 20-minute walk away from the old town of Split. The highlight is the breathtaking garden terrace with a great sea view. You can enjoy really good food here and the staff is very attentive too. You will find good fish and meat dishes in the large menu. The ambience is also very wonderful.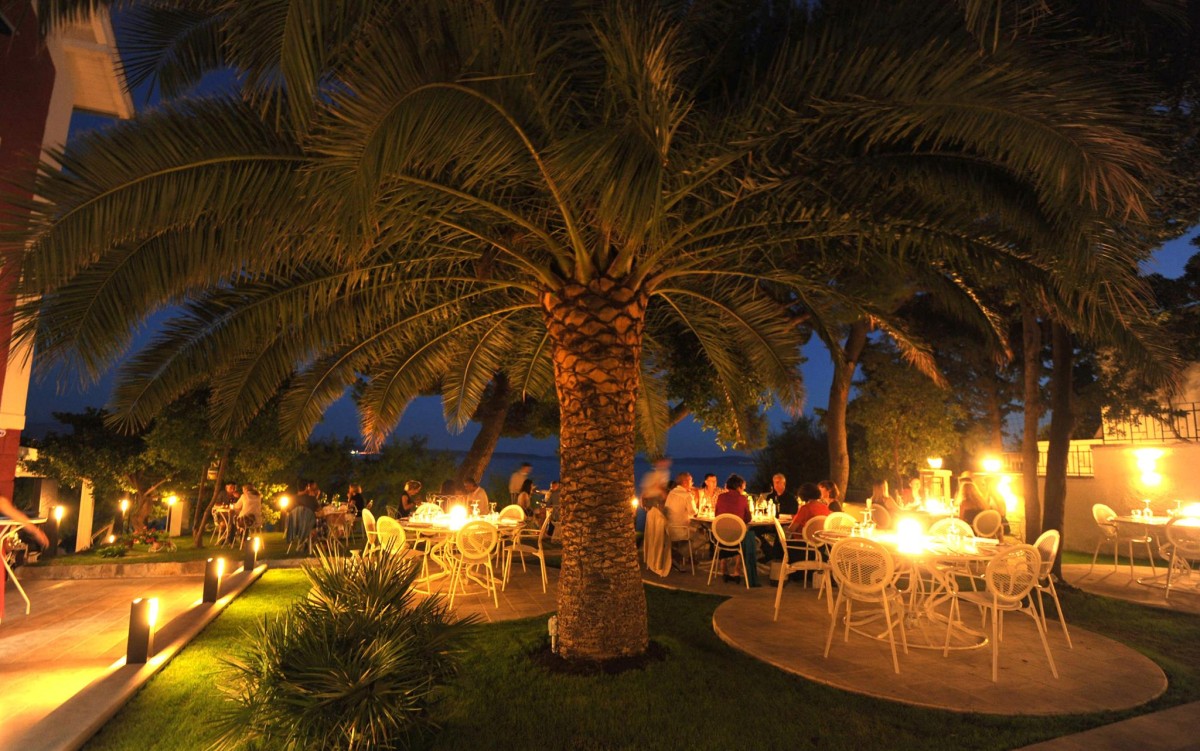 Konoba Nikola Stobreč – Tavern
This tavern Nikola has a long family tradition which has managed to become the most popular place for seafood in Split and the surrounding area. The fish and seafood stays soft and aromatic in the food, as all fish and seafood here are absolutely fresh and are caught directly from the local area. The atmosphere is very old-fashioned and that makes this dining spot so special. The staff is also very attentive and friendly.
Tavern "kod Hvaranina"
The tavern "kod Hvaranina" is an old-fashioned and nostalgic restaurant. It's located just outside the palace walls. The food is very good, fresh and tasty. Here, too, you can count on fresh seafood and fish. The highlight of the menu is the traditional young beef stew with gnocchi, the so-called "Pašticada". Its a very good dining spot if you want to experience the dalmatian culture.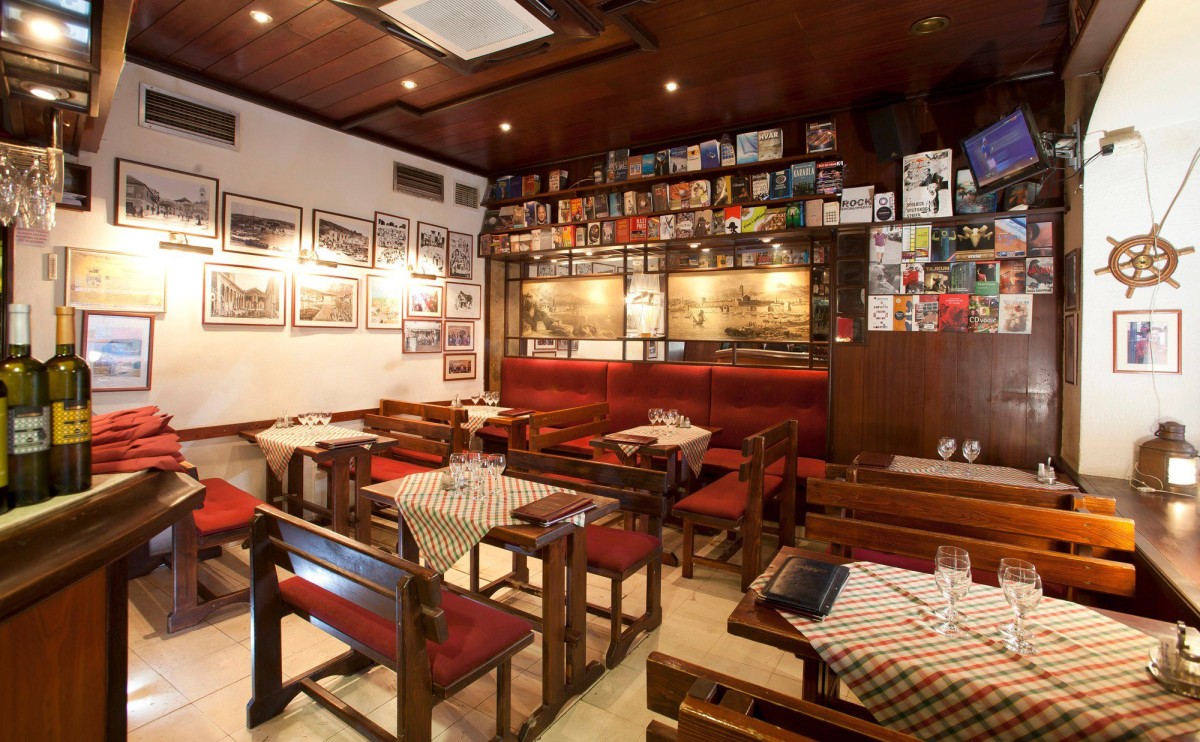 O'š kolač - Do you want Cake?
The cherry on top of this list of 10 Best Restaurants in Split, 2020 quite literally is the quirky pastry shop O'š kolač. Everything about this place is extremely well thought out – from its name "O'š kolač" which is the local phrase for "wanna cake?", over its adorable vintage interior with lots of pink to its delicious and aesthetically pleasing pastry products which deserve a place on your Instagram feed.
Even thought it is the only one on the list of Top 25 Gault Millau Restaurants which isn't technically a restaurant, it is so unique that you must visit it when in Split. And if you are feeling wild, you can go against the flow and have cake for lunch. You have our full support!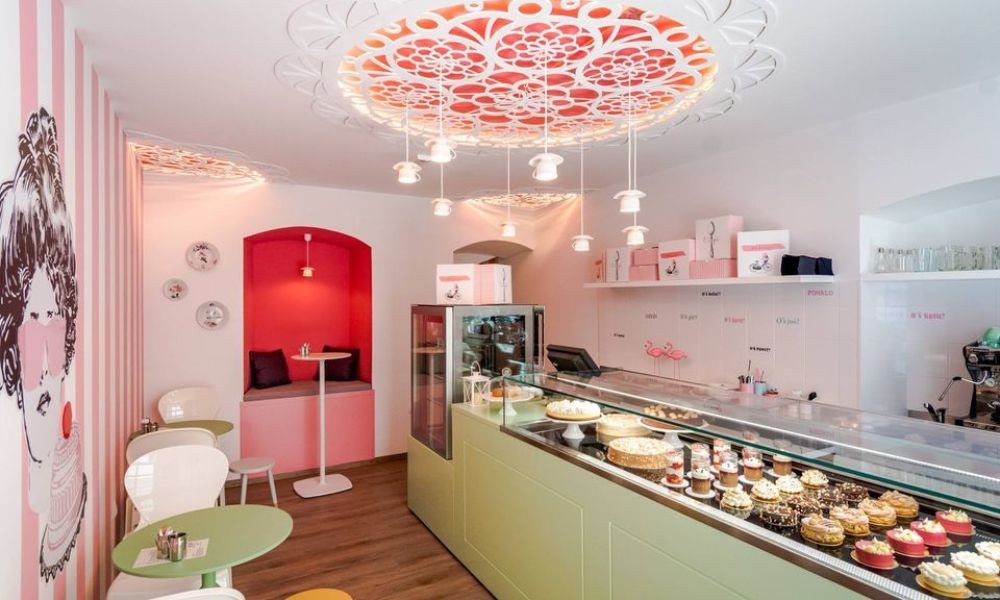 We hope this list of 10 Best Restaurants in Split, helped you make an informed decision of where to eat the best Dalmatian dishes in the most unique ambiences. We always strive to give you the absolutely best options during your vacation in Dalmatia, which is why we offer the best accommodation options as well, so make sure to check out our assortment of the most beautiful villas in Split. If you have any further questions, Adriatic Luxury Villas is always at your disposal!
Thank you for reading!