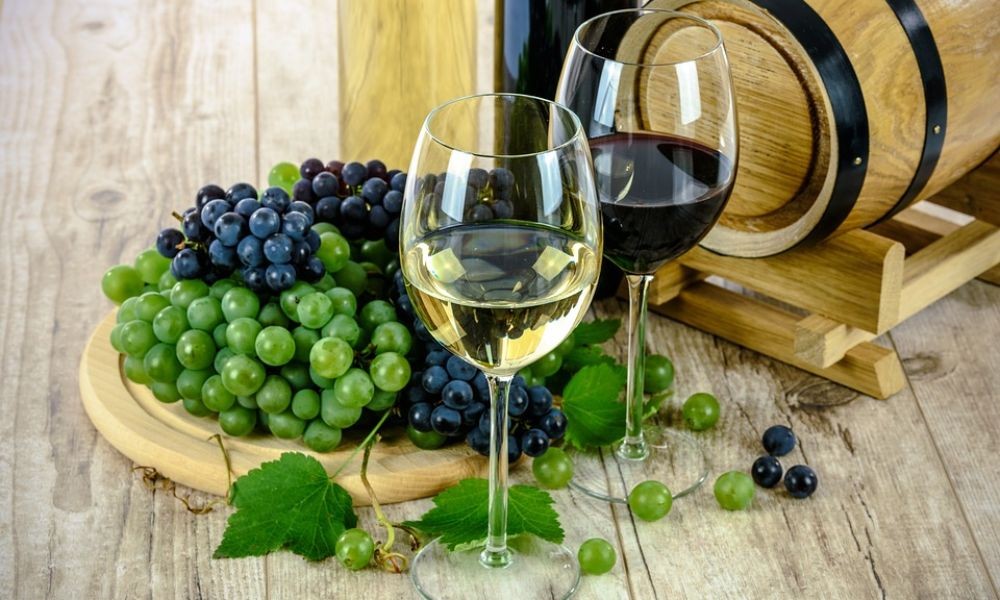 Dalmatian wines go well with traditional dishes of the region and are the best accompaniment during summer sunsets. Find out in our blog which are the best Dalmatian wines and experience an unforgettable vacation!
Have you even visited Dalmatia if you haven't tasted some of its traditional baked dishes, fish specialties or simply discovered pasticada? You will remember all these dishes best with a glass of the best Dalmatian wines. As a region with a predominantly Mediterranean climate, Dalmatia has a centuries-old tradition of viticulture and winemaking and produces top quality white and red wines of indigenous varieties. In addition to being an infallible accompaniment to traditional dishes, Dalmatian wines go well with magical summer sunsets, unforgettable panoramas and countless of gatherings with friends and family on vacation. Find out in our blog which are the best Dalmatian wines and treat yourself to an unforgettable vacation in Croatia!
Dingač, the first among the best wines of Dalmatia
Dingač, the king of Croatian wines, is certainly first on the list of the best Dalmatian wines. This premium red wine comes from the autochthonous variety Plavac Mali and was named after the locality Dingač on the Pelješac peninsula, where it is produced. Recognized in the 1960s, Dingač wine is also the first in Croatia whose production and origin have been protected. You will enjoy the strong taste of this wine best if you combine it with traditional Dalmatian dishes like red meat, or an aromatic platter of homemade Dalmatian cheese.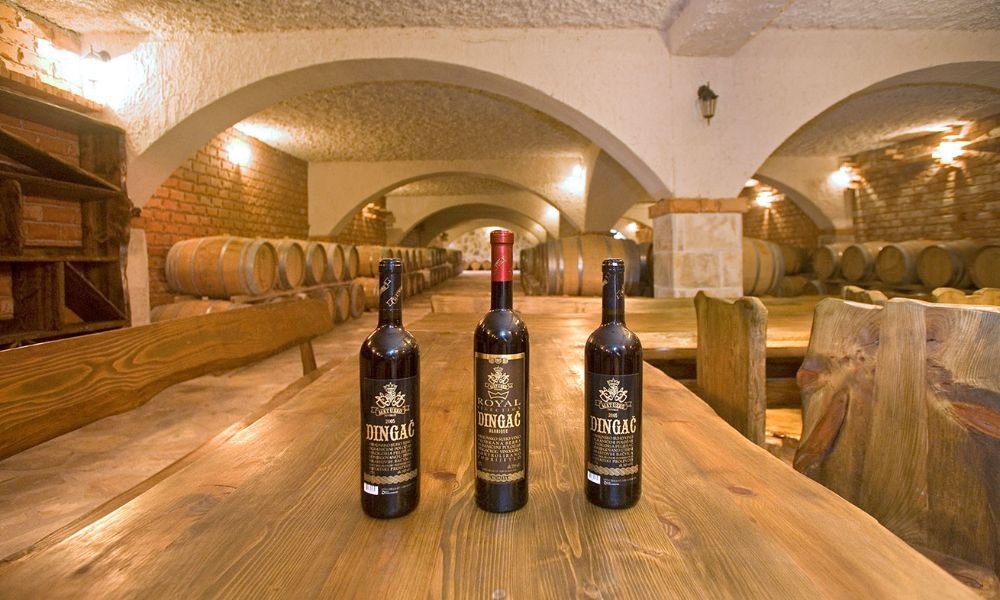 Pošip, the most wanted white wine of Dalmatia
A favorite of many on the list of the best Dalmatian wines, Pošip is a white wine of an indigenous variety that is grown on the sunny island of Korčula. White Pošip wine is ideally combined with aromatic fish dishes and white meat. This special wine, which is also the most sought-after white wine in Croatia, gets its best grapes from the town of Čara on Korčula, so it is often recognized as Pošip - Čara.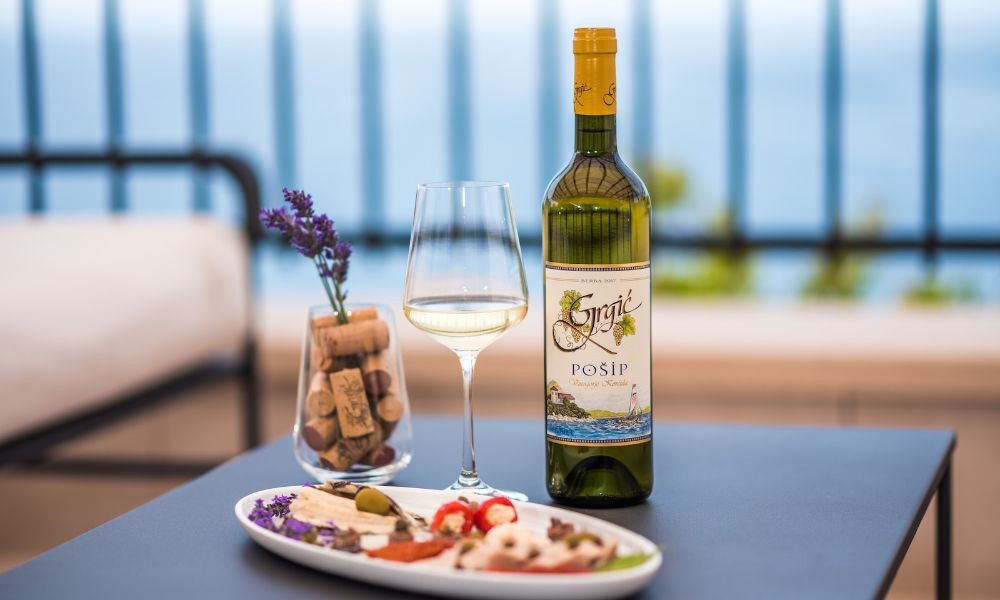 Plavac mali, perhaps with the most recognition among the best wines of Dalmatia
Plavac Mali, the internationally most famous autochthonous Croatian wine variety, is also the one most represented in the Dalmatia region. Although the most famous geographical areas of cultivation of Plavac Mali are Dingač and Postup, wines of this variety from other areas are also recognized as one of the best Dalmatian wines. This red wine with its rich flavor will go well with meat dishes under the baking lid, or with homemade Dalmatian prosciutto.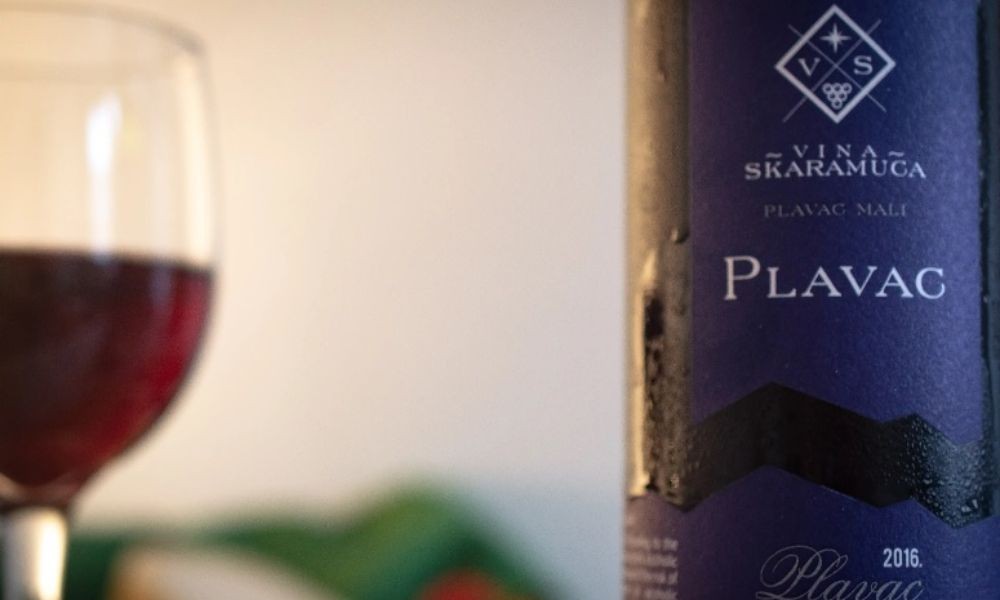 The legendary Vugava wine of Dalmatia tells the story of ancient times
White wine of the eponymous indigenous variety that thrives only on the island of Vis, according to legends, gained its fame in ancient times. Precisely because it thrives only on this beautiful island in central Adriatic, Vugava is a white wine that is ideal in combination with traditional Dalmatian fish dishes, and dishes with white meat. A glass of Vugava while admiring the summer sunset in Dalmatia is also a great opportunity to enjoy this wine.
Faros wine, named after the ancient Greek name for the island of Hvar
According to stories, the centuries-old tradition of wine production in Dalmatia dates back to ancient times, and Faros wine, one of the best Dalmatian wines, got its name from one of those ancient productions. Namely, according to legends, wine was produced on the island of Hvar while the island was still a Greek colony, so that this red wine of the Plavac Mali variety got its name from the ancient Greek name for Hvar - Faros. This wine is produced on the south side of the island of Hvar, in an area called 'Hvar beaches'. Faros goes well with red meat dishes, baked dishes and delicious platters with cheese and prosciutto.
Grk wine, one of the best wines of Dalmatian, despite being recognizably bitter
Every Dalmatian wine has its own story, including the white Grk wine. Although it is unknown, where its name came from, it is suspected that it was named after the Greeks who transmitted the culture of viticulture and winemaking to our area in ancient times. Produced exclusively in the small village of Lumbardi on the island of Korčula, you will remember the white Grk wine for its specific bitter taste, which you will best dilute with traditional seafood and white fish dishes.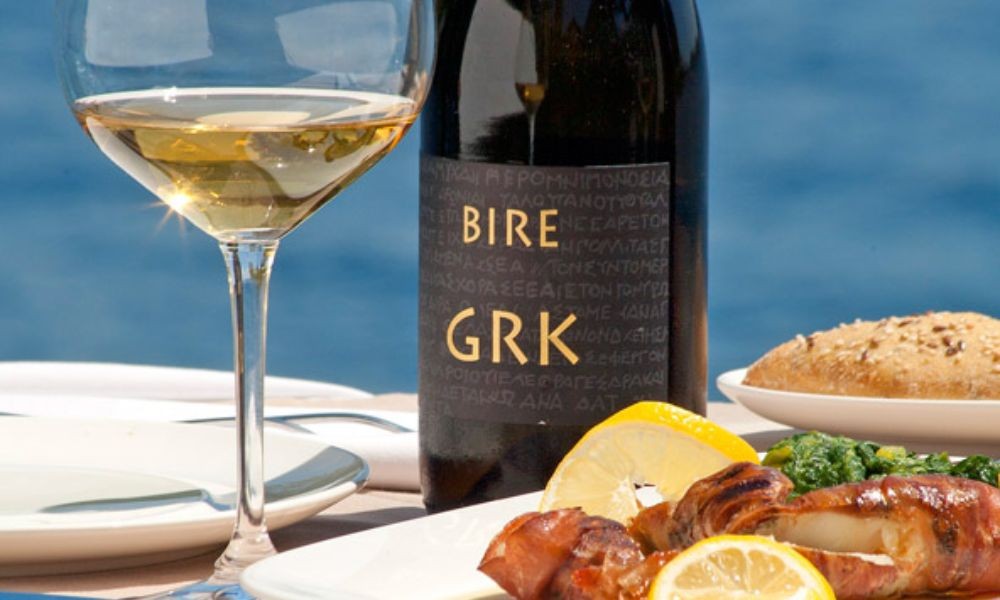 Sveta Ana wine of Dalmatia, guarded by its patron of the same name
Another on the list of best Dalmatian wines with a nice story, white wine Sveta Ana is produced in the small town of Putniković on the Pelješac peninsula, known for its rich wine tradition. According to the stories, the residents of Putnikovići had the church of St. Anne built in order to protect the surrounding vineyards from pests and grapevine diseases. This white wine comes from the indigenous Maraschino variety, whose original production is on the island of Lastovo.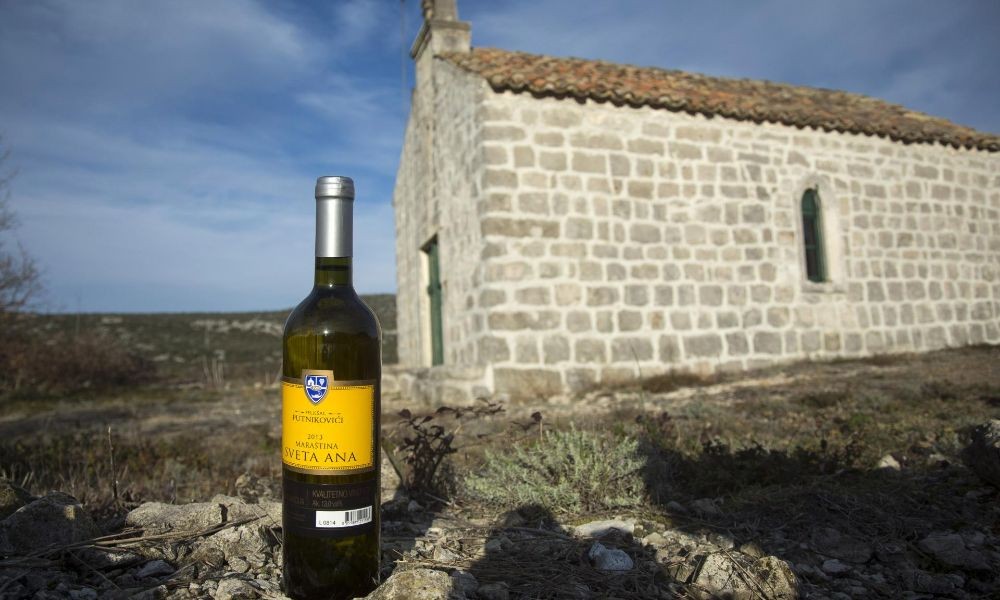 Lasina, the Pinot Noir from Dalmatia
Lasina wine, which is produced in Skradin in the family winery "Ante Sladić Vino", is also one of the special Dalmatian wines. It is an extremely rare, old and demanding variety. The grapes are of the highest quality and have a unique aroma. The Lasina wine has been called "the Pinot Noir from Dalmatia" by some wine connoisseurs because of its elegant and high quality. Lasina is stored in old Slavonian oak barrels and thus achieves a unique aroma, elegance, seduction, sweetness and a fruity and floral touch.
"Ante Sladić Vino" is a family winery with a long history. Ante Sladić, agronomist and oenologist, carried on the family tradition from his father, the winemaker Marinko Sladić. This winery is oriented towards achieving the quality of wines exclusively from indigenous varieties.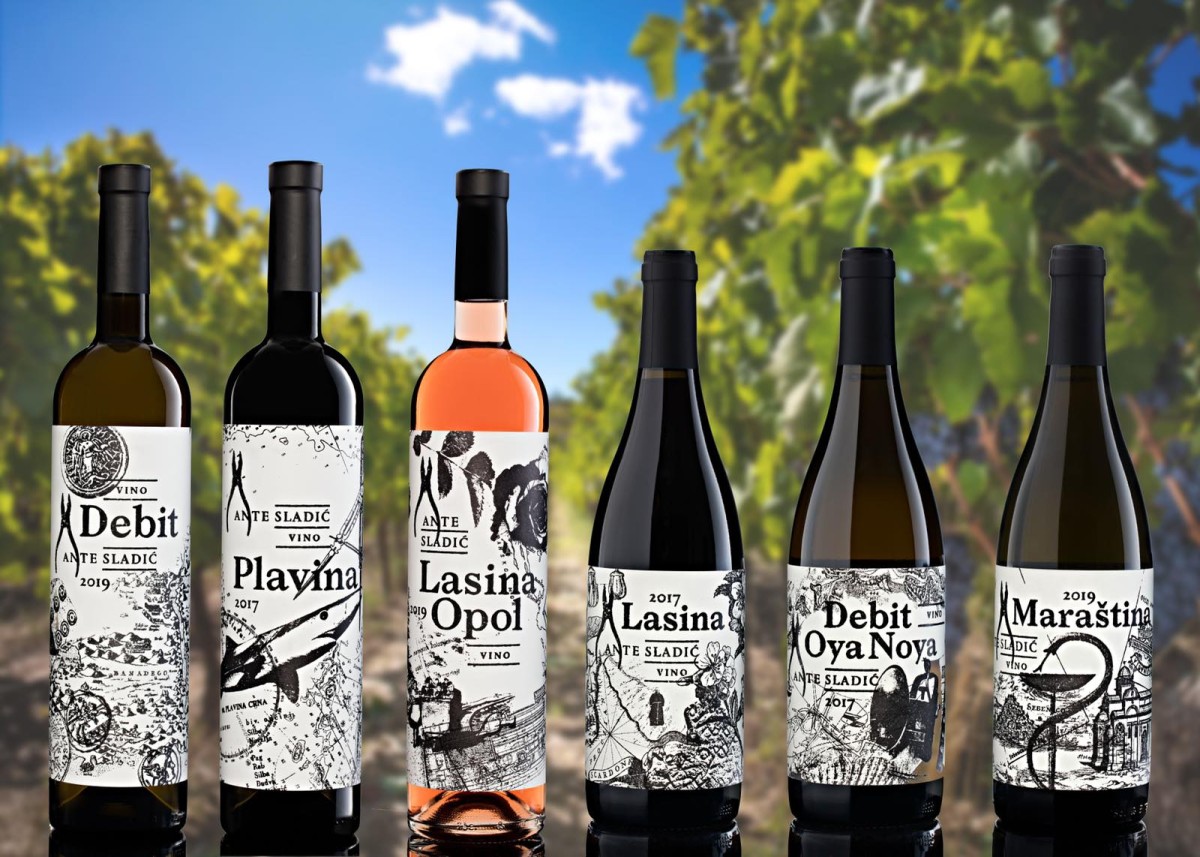 Prošek - Diocletian wine, the sweet emperor wine
We left the sweetest story of the best Dalmatian wines for the very end. The sweet dessert wine Prošek will perfectly sweeten the palate with some of the traditional Dalmatian cakes or desserts. According to stories, the Dalmatian Prošek was enjoyed by no other than the Emperor Diocletian!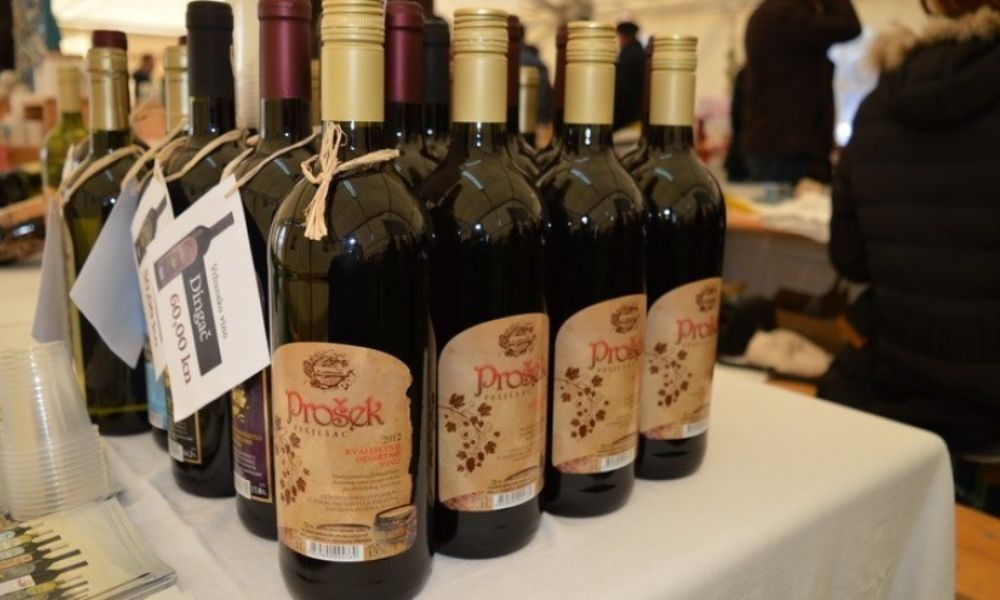 As a region that boasts a rich gastronomy, Dalmatia is an excellent holiday destination for all those who like to enjoy traditional family recipes and top wines whose indigenous grape varieties have been grown and nurtured in the region for centuries. With this list of the best Dalmatian wines, you are ready for an unforgettable vacation in Croatia that will be remembered by your palate for a long time as you drink a glass of top-quality wine.
For all additional information about the local gastronomy, wine scene, vacation in Croatia and available accommodation, Adriatic Luxury Villas is at your disposal.