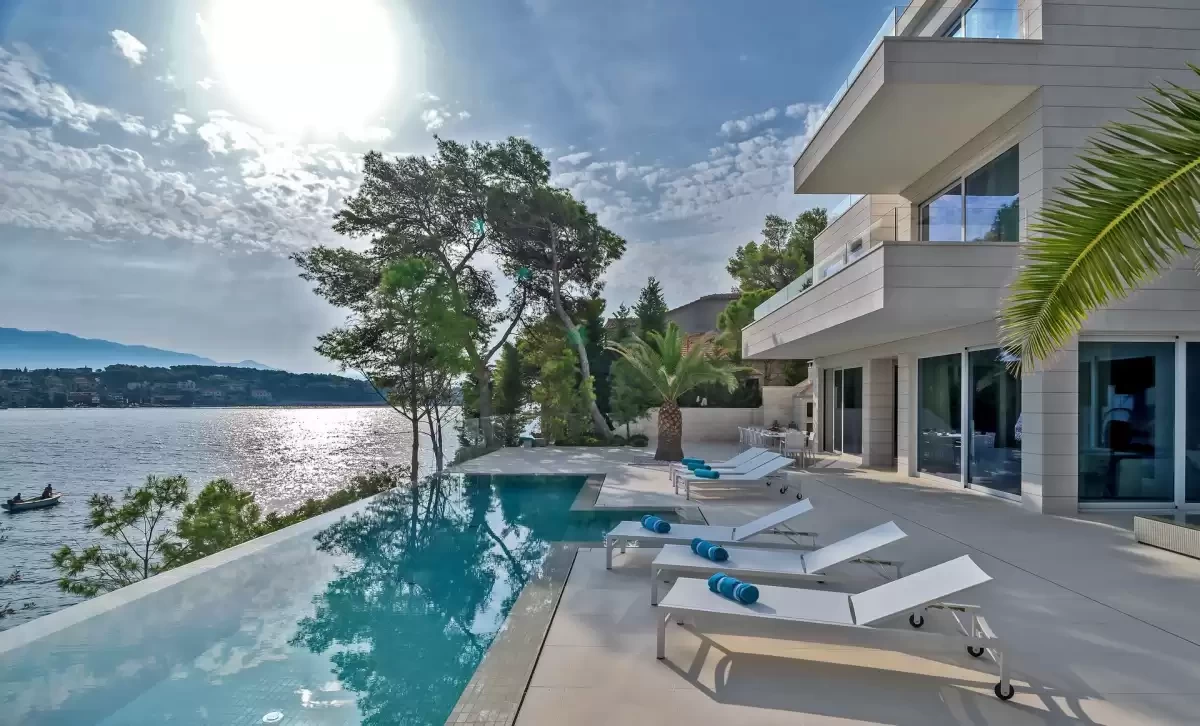 Do you have a bigger family or do you want to go on a summer vacation with a larger group of friends, but you are worried about finding such a large villa? Do not worry! Along the Adriatic coast of Croatia there are many villas that offer enough space for groups of 12 people.
Fortunately, Croatians themselves usually have large families and build their houses accordingly, with plenty of space. This is why don't have to worry! You can look forward to a dream vacation with all your friends and family. Relax and read our blog, in which we present you the most beautiful villas along the Croatian coast that can accommodate 12 people.
Our Top Selection of Villas with Private Pool in Croatia for 12 People
Whether with a private pool, infinity pool, jacuzzi, sauna, gym, right on the beach or with various interesting amenities, villas in Croatia truly have a lot to offer. Very pleasant and practical is that villas for 12 people all feature enough bedrooms and bathrooms so that even if you come with a larger group, you can enjoy comfort and privacy during your vacation. Now let's look at our top villas for 12 people!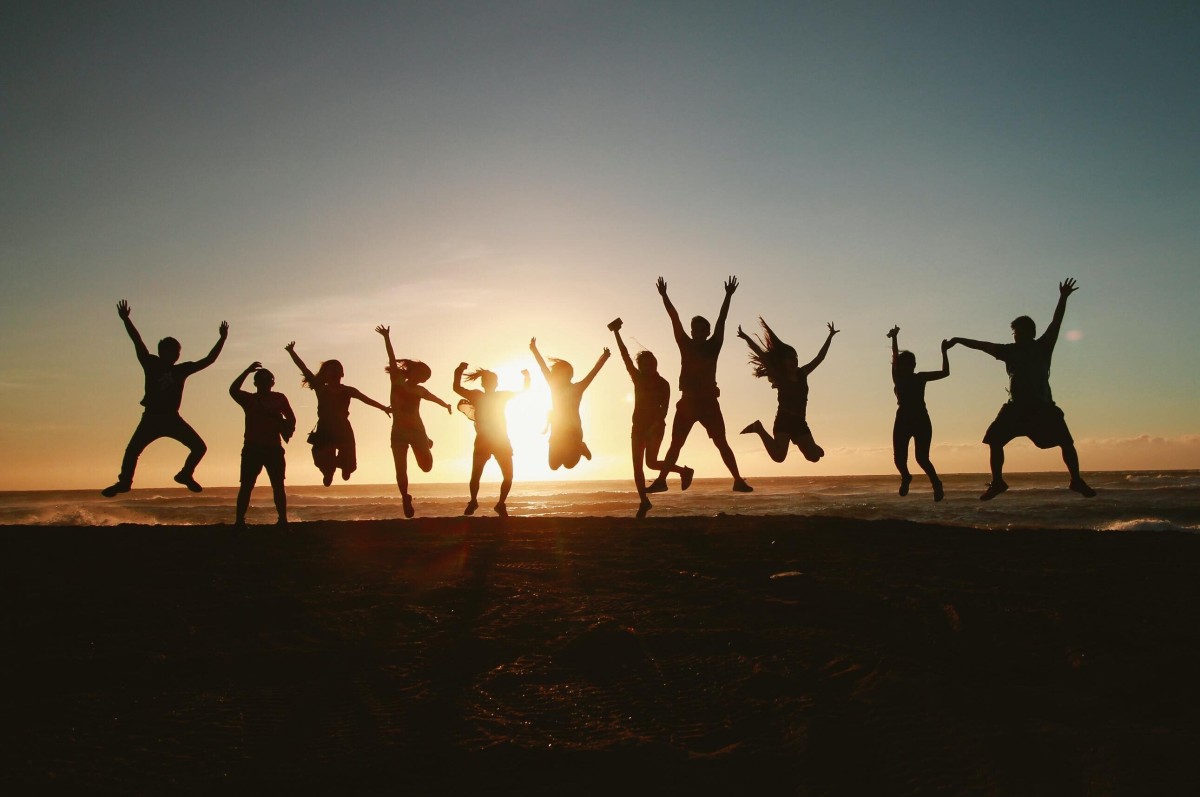 Villa Oceanus Hvar – Complete Privacy on the Island of Hvar
The spectacular Villa Oceanus Hvar on the sunny island of Hvar offers enough space for 12 people in 6 stunning bedrooms with six bathrooms. Villa Oceanus Hvar owes its splendour to the authentic white Brač stone, from which Diocletian's Palace in Split and even the White House in Washington D.C. are built.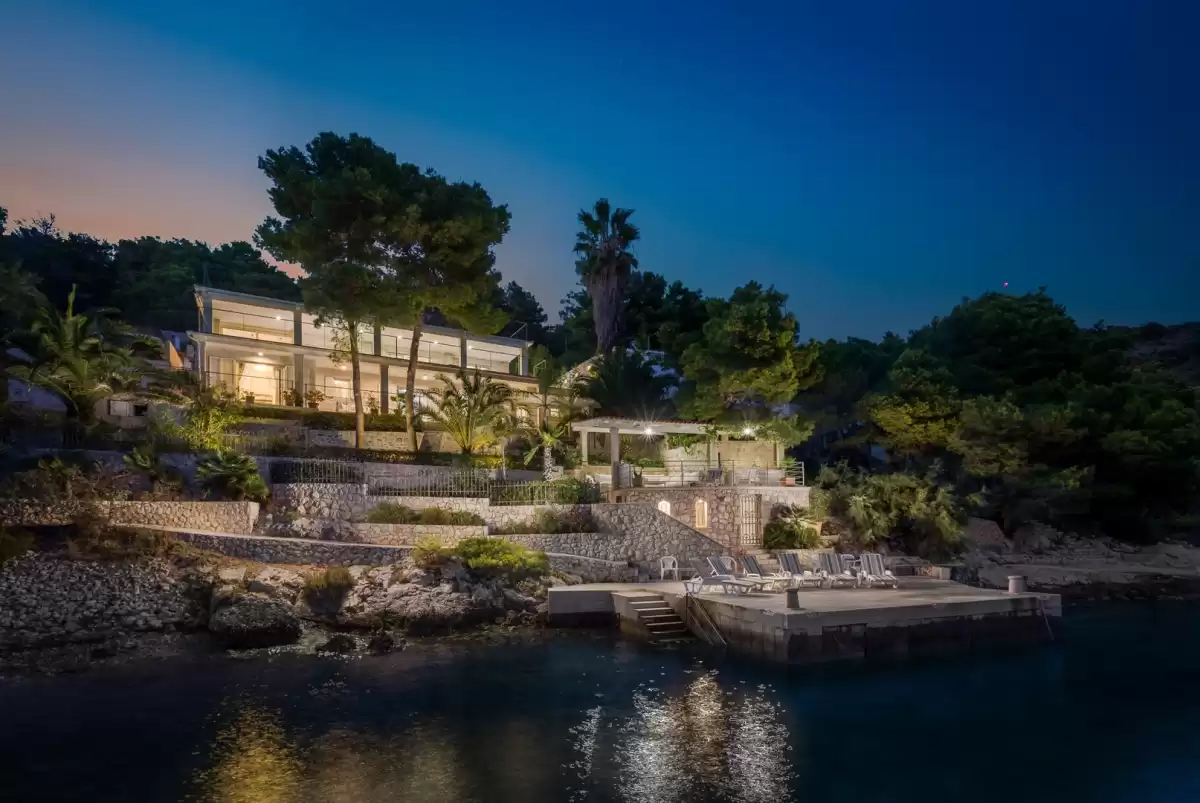 Villa Hvar Oceanus features modern furnishings with light colours and elegant wooden elements. Large glass windows offer a captivating view of the villa's exterior and this exterior will leave you breathless. A 25m2 pool awaits you here, in which you can refresh yourself on hot summer days. The terraces of Villa Oceanus Hvar, are all equipped with garden furniture and are simply wonderful for relaxing. You can enjoy your morning coffee or your lunch and dinner outdoors with a wonderful view. But the absolute highlight is the private beach of Villa Oceanus Hvar. It is a private pebble beach with a private pier equipped with sun loungers. Let your dreams run wild!
Villa Diocletian's Palace – An Aristocratic Experience
A truly royal experience awaits you at Villa Diocletian's Palace on the island of Brač. This villa on the island of Brač, also built from the famous Brač stone, is truly remarkable. 12 guests can make themselves comfortable its six beautiful bedrooms. Seven bathrooms are spacious and very pleasantly furnished, so you can save yourself long waiting times for the shower. A rustic and elegant design permeates the interior of the villa.
The private wellness area of Villa Diocletian's Palace with sauna, gym and jacuzzi is nothing less than enchanting. Outside lies stunning 35m2 heated hydromassage pool from which you can enjoy a fascinating sea view, since the villa is located directly on the beach.
Villa Paulina – The Beauty in Dubrovnik
Would you like to live a true cultural experience in the middle of the historic and majestic city of Dubrovnik? Then the spectacular Villa Paulina is the place for you! This historical building hides a great, romantic history. Villa Paulina was built in 1938 for doctor Miličević who named the villa after his wife Paulina. Due to its significant architectural design during the two world wars, the building is a preventively protected monument. Works of art by the renowned Croatian artist Nikolina Šimunović await you in the exclusive interior of Villa Paulina.
In this unique villa there is enough space for 12 people in seven spacious and comfortable bedrooms. It is very practical that there are also seven en-suite bathrooms. Outside lies a beautiful 20m2 heated pool from which you can experience an indescribable view of the open Adriatic Sea and the famous city walls of Dubrovnik. There is an outdoor dining area behind the pool. From this area, a small staircase leads you to the whirlpool, where you can completely relax. In this very special villa, 12 guests can spend their dream vacation.
Villa Špirini Dvori – The Cozy Oasis
Near Zadar, in the small village of Poljica Brig, there is a beautiful villa Špirini Dvori. Here 12 guests can look forward to a relaxing summer holiday. The white villa with sky blue shutters is completely surrounded by a typical Dalmatian stone wall. On the two spacious floors there is enough space for 12 guests in 6 bedrooms. The interior is characterized by cosy furnishings and bright colours.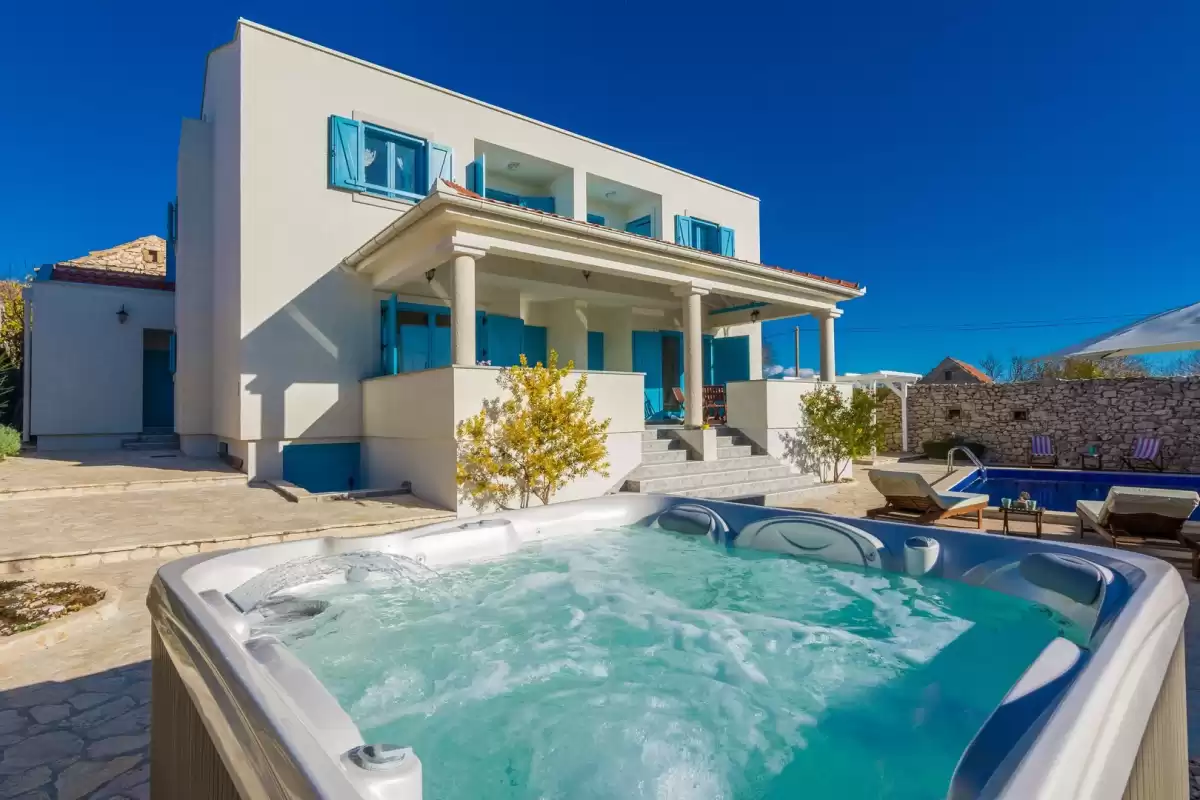 Outside, a 24m2 infinity pool awaits you, in which you can refresh yourself on hot summer days. On the loungers around the pool, you can relax and recharge your batteries with an ample dose of vitamin D. The outdoor whirlpool is perfect for enjoying the evening hours and treating yourself to a breath-taking view of the starry sky.
Villa Dumina – A Rustic Experience in Sukošan
A wonderful rustic experience awaits you at Villa Dumina in Sukošan, near Zadar. In this charming stone villa, 12 people can make themselves comfortable in five spacious and bright bedrooms. The 12 guests have six bathrooms, which are furnished in a rustic style with modern elements at their disposal as well. The living room, kitchen, as well as the dining room are located in an open space area and offer a beautiful view of the exterior of the villa through the large glass windows.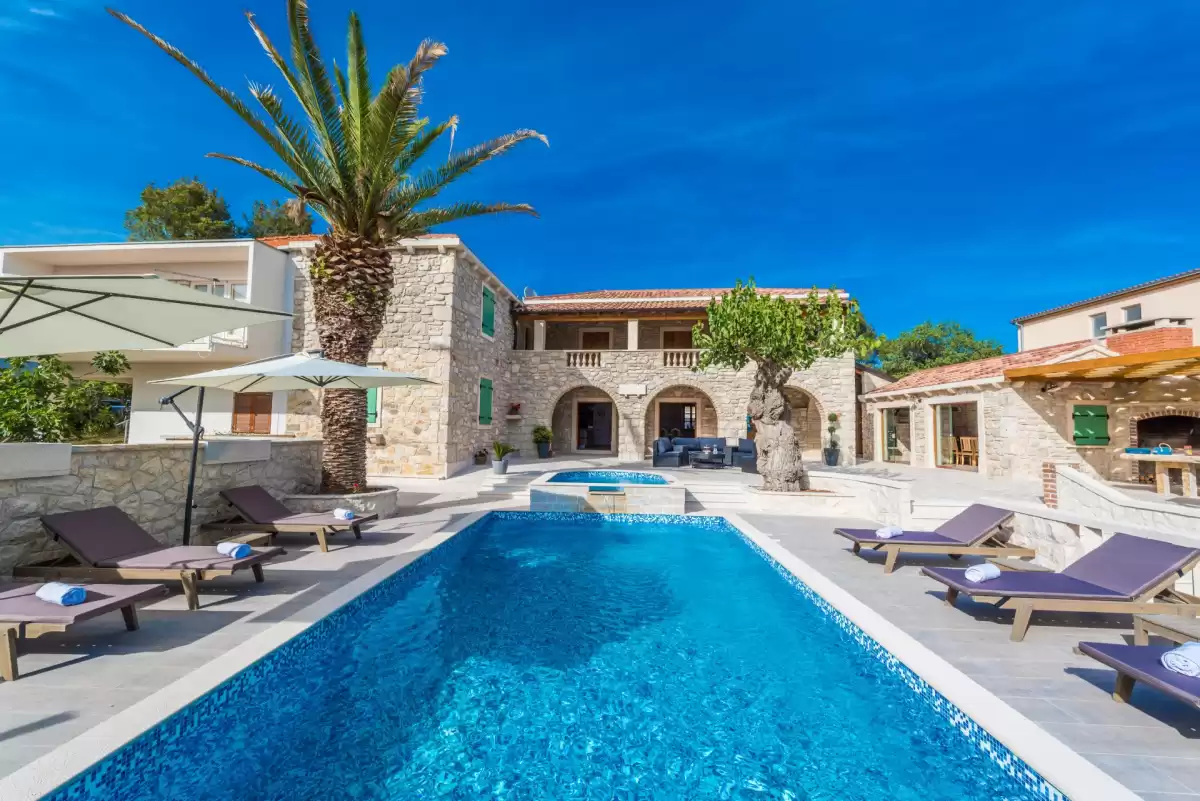 A 50m2 pool awaits you in the outdoor area of Villa Dumina, which offers more than enough space for the whole group. There are also loungers and parasols available here. You are welcome to prepare delicious meals for yourself and your group in the traditional Dalmatian grill house and enjoy them on the outdoor terrace. Conveniently, Villa Dumina provides a playground for the youngest guests, promising hours of fun.
Villa Mila – The White Dream on the Island of Brač
The dreamlike Villa Mila on the island of Brač can accommodate 12 guests in its six spacious and elegant bedrooms. It is not surprising that this architectural beauty was built from the famous white Brač stone. This gives this utterly special villa an air of authenticity. Inside you will find modern furnishings. Large glass windows allow you to enjoy beautiful views of the magnificent seascape. Here, a sauna, jacuzzi and a private fitness room are your disposal. Since this villa is pet friendly, you can spend your dream vacation with your furry family member.
The outdoor area of Villa Mila is amazing, featuring a 39m2 infinity pool. The loungers, which are located around the pool, are a perfect place to relax and enjoy a beautiful sea view. To make your experience at Villa Mila even better, you have a private beach at your disposal. Don't wait any longer and fulfil your dream of the perfect summer vacation in Villa Mila!
Villa Mladenka – An Unforgettable Holiday in Privacy
In the small coastal town of Jesenice near Split, lies the exceptionaly beautiful Villa Mladenka. Located only 20m away from the beach, Villa Mladenka offers you a lovely view of the sparkling Adriatic Sea. The interior of the villa is characterized with an ideal blend of modern and rustic elements. The warmth of the wooden elements in the house creates an inviting atmosphere. 12 people can make themselves comfortable in the six spacious bedrooms and six bathrooms. An interesting feature are the stone walls in the bedrooms and bathrooms, reflecting the typical Dalmatian style.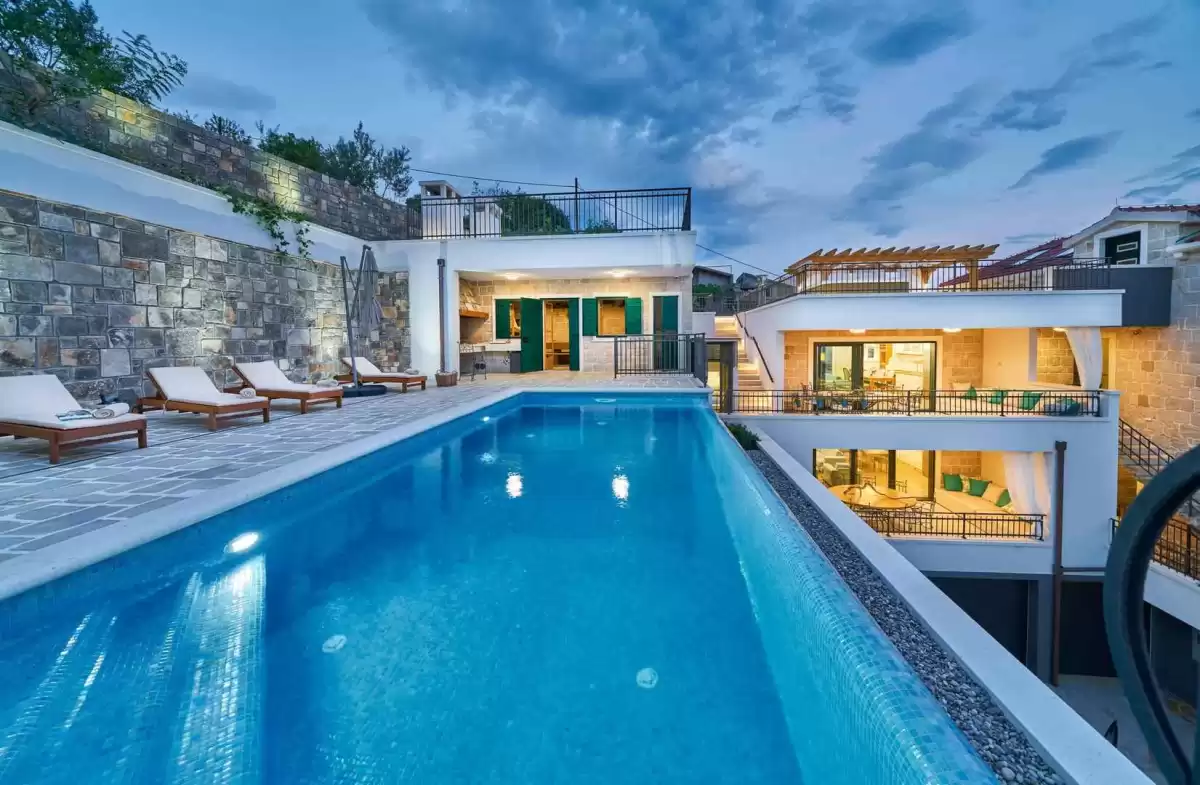 The large kitchen and equally spacious dining area provide enough space for all guests. The outdoor area of the magnificent Villa Mladenka will surely breathless! The generous roof terrace is equipped with a jacuzzi for six people. There is also a cosy lounge area here, which is ideal for relaxing in the evenings. The generous 70m2 infinity pool is located on its own terrace overlooking the beautiful beach and the horizon.
Villa Iris – Directly on the Beautiful Sandy Beach
Villa Iris in the idyllic town of Privlaka offers enough space for 12 guests in its five airy bedrooms on three spacious floors. There are also five bathrooms available here, so long waiting times for the shower will not present an issue. The interior of Villa Iris is very modern and pleasantly furnished, creating a comfortable atmosphere for the guests. In the fully equipped, modern kitchen you have everything you need to prepare delicious meals for you and your friends. You can also relax in the villa's sauna.
Further surprises await you outside the villa. You can spend your time here comfortably in the jacuzzi or in the 20m2 private heated pool. There is also garden furniture and a charcoal grill at your disposal. Spend great evenings here with your friends and family while enjoying the truly beautiful sea view and sunset.
Villa Svilaja – Absolute Privacy in the Dalmatian Zagora
Would you like an undisturbed holiday with your friends and family? Then you are at the right place in Villa Svilaja, which is located in the village of Gornje Ogorje. Here in the Dalmatian Zagora, you can experience absolute harmony and tranquillity. Villa Svilaja offers its 12 guests five spacious and comfortable bedrooms. If you would like to continue your workout during your vacation, you can do so in Villa Svilaja's private gym. There is space for the whole group in the dining area and living room. These spaces can be used for gathering and entertaining.
The garden will definitely leave you breathless. A 27m2 heated pool surrounded by sun loungers awaits you here. A large charcoal grill is at your disposal, with which you can prepare delicious meals. On the spacious terrace you will find a table surrounded by chairs where you can enjoy your morning coffee or lunch and dinner. The youngest guests of Villa Svilaja can look forward to a children's playground, and the active guests can have fun playing table tennis and boccia.
Villa B2 – The Perfect Mix of Modern and Rustic in Pazin
An extraordinarily special experience awaits you in Villa B2 near Pazin. Here the 12 guests of the villa can experience a perfect mix of modern and rustic! The villa offers its guests five bedrooms with five bathrooms. Inside you will find an impressive interior, which clearly bears the design of the famous Croatian designer Boris Ružić. Thus, you will experience a touch of luxury and artistic details in this villa. Your furry family members are very welcome at Villa B2.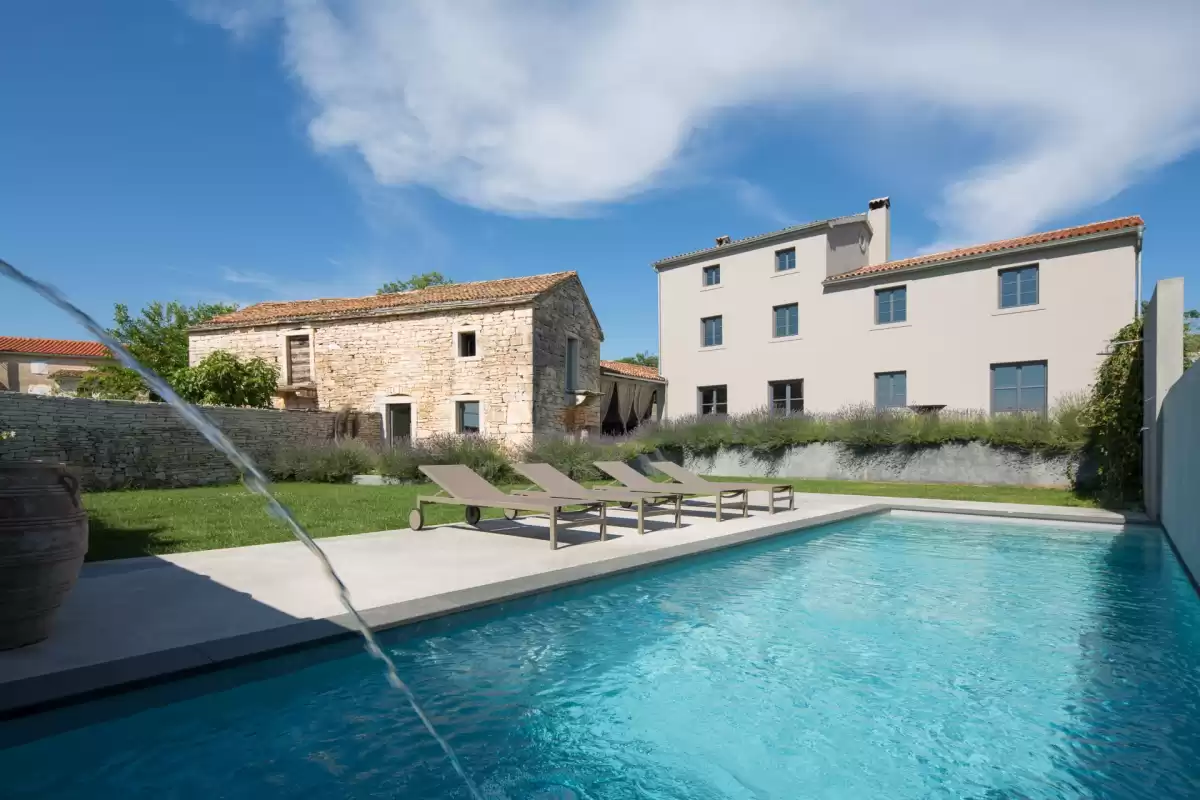 Large glass doors lead you from the living room to the 1300m2 courtyard which features a 25m2 pool where you can refresh yourself and on the loungers next to the pool, you can relax and enjoy the sun. A rustic tavern with a dining area is at your disposal at Villa B2, which you can use to spend pleasant evenings with your whole group.
Villa Natura Sukošan - The Ideal Family Villa
In the quite interesting Villa Natura Sukošan there is enough space for 12 guests in six spacious and comfortable bedrooms. All bedrooms are furnished with a double bed and the sixth even with an additional single bed. Villa Natura Sukošan offers six bathrooms, so you can enjoy absolute comfort during your stay. In the beautiful dining area, there is of course enough space for12 people and the kitchen is equipped with all necessary utensils and appliances to prepare delicious meals.
Outside lies the 60m2 pool, which offers a true Mediterranean paradise with its unique shape. Since the water temperature here is always 26 degrees, you can also use the pool in spring and autumn. Villa Natura Sukošan has a wide range of entertainment. You can use the bicycles provided here at any time. The youngest guests of the villa can have fun at the villa's children's playground. So don't hesitate and book your family dream vacation!
Villa Twins Sukošan – The Tropical Experience
Villa Twins Sukošan offers your 12 guests enough space in the four spacious bedrooms. Inside you will find modern furnishings with a rustic touch. The living room, dining room and kitchen are in one open-plan area. Here you can come together with your whole group and enjoy pleasant moments.
Nevertheless, the real highlight of Villa Twins Sukošan awaits you outside. A beautiful 25m2 pool surrounded by a lounge area, sunbeds and lush greenery is what you will find in the courtyard of this villa. Here you also have a barbecue and a dining area where you can prepare scrumptious meals and enjoy the fresh air with your friends and family. Lush greenery adorns the entire outdoor area, reminiscent of tropical greenery due to the many palm trees. Fulfil your dream of the perfect summer vacation by booking this villa and enjoy great evenings in this stunning outdoor space!
As you can see, there is absolutely no need for you to worry about finding a villa in Croatia for your slightly larger group. All of you have been thought of along the Croatian coast! So don't wait any longer and start looking for your dream villa for the most perfect vacation with your friends and family!
You can start your search directly on our website and browse through our wide range of villas.
If you have any questions or need help, we are here for you!
Thank you for reading our blog!