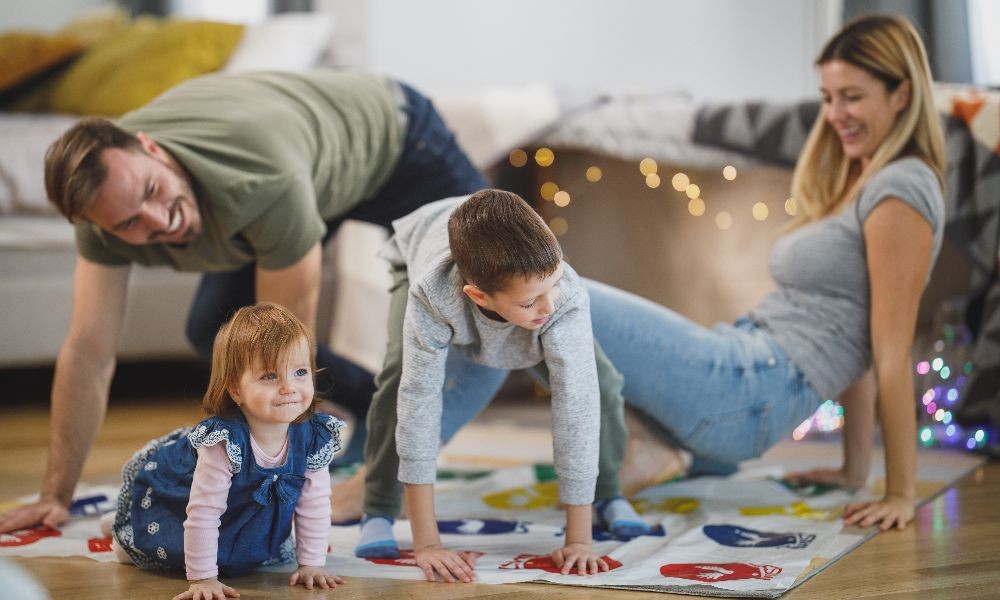 A family holiday certainly requires more preparation and planning than a solo one. However, make your life easier by choosing one of our children-friendly villas in Croatia and let us take care of all the details. The only thing you will have to do is pack your suitcase, board your plane to Croatia and enjoy a carefree vacation with your family that you will remember forever.
A family vacation brings the family together, creates unique memories, broadens horizons, helps children develop the desire to travel and enriches their world knowledge by becoming acquainted with cultures different than theirs. One crucial step in planning your ideal family holiday is, however, finding the perfect family-friendly villa in Croatia where your children will have the time of their lives.
If you are curious about what the characteristics of luxurious family villas are, keep reading this blog. Additionally, we will present some of our most attractive children-friendly villas on the Croatian coast to help you sift through our rich offer of luxury holiday homes.
Spacious and Luxurious Properties for a Real Family Experience
The entire coastline of Croatia is dotted with noteworthy cities and towns with amazing beaches with turquoise water, historic monuments dating back hundreds and thousands of years and gorgeous holiday homes with numerous amenities which will make your vacation in Croatia complete.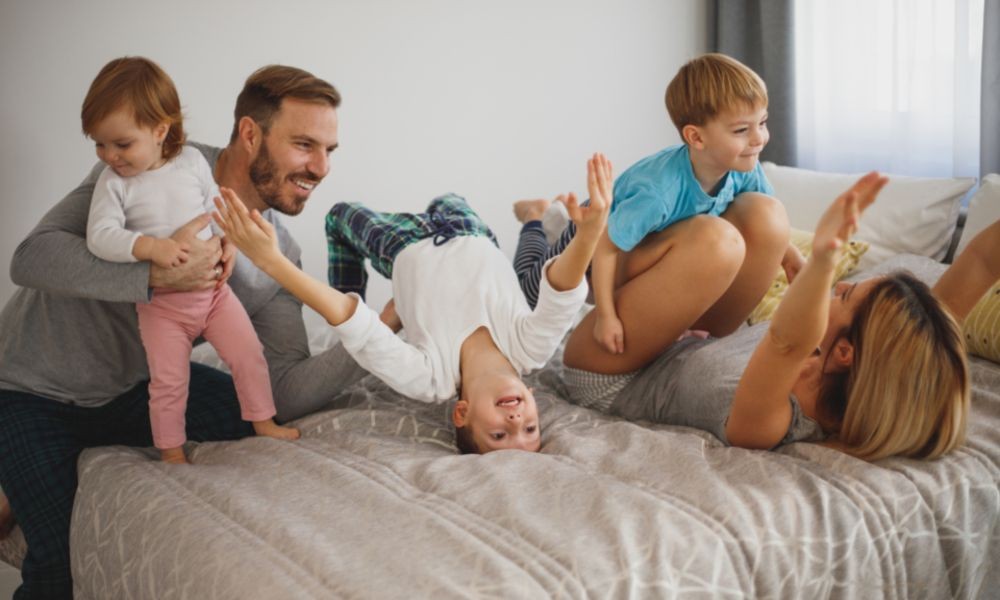 Our villas feature spacious living rooms, elegantly decorated, which are the ideal area in the villa to get cozy and enjoy a fun family movie or cartoon on the flat-screen TV. Furthermore, the entertainment offer in such properties is nothing short of amazing as it covers a wide range of age groups for an ultimate fun time. Our youngest guests can play in the playroom where they will find many toys and other activities suitable for their age while the slightly older ones will be able to enjoy a gaming sesh on the most modern gaming consoles or organize tournaments in table tennis, table football, darts and much more!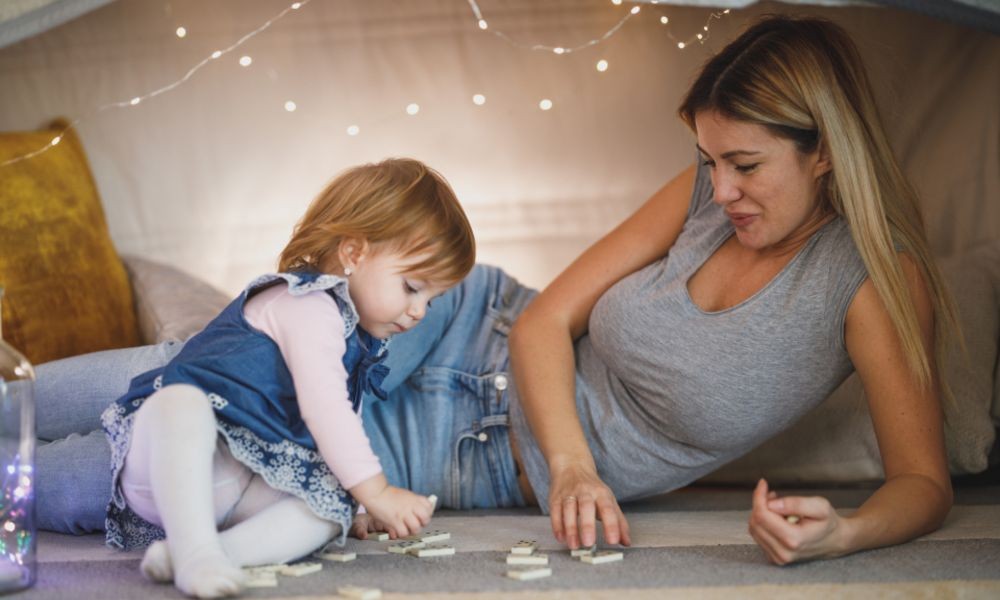 Furthermore, the fun continues in the spacious gardens of our luxury properties. Dive into the private pool and splash your loved ones to help them cool off, go for a dip in the Jacuzzi and relax and socialize over a delicious grilled meal in the outdoor dining area until the early hours of the morning! Our villas were designed with all age groups in mind, so that they are suitable for parents and children alike!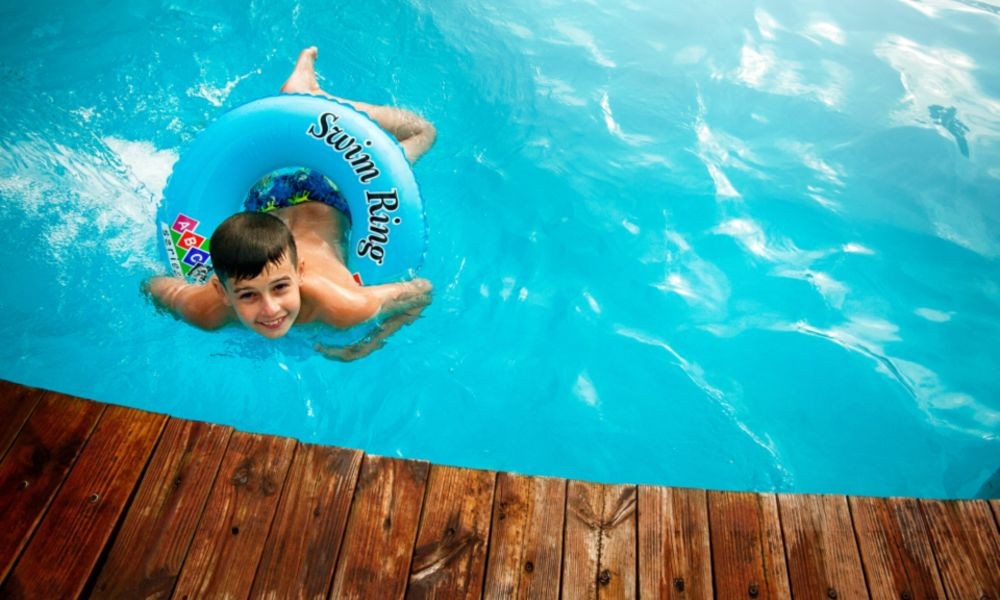 Attractive and Imaginative Experience for the Whole Family
While you can technically spend your entire holiday in your villa and have an amazing time, it would be a shame not to explore the beauty offered by Croatia itself. A pleasant Mediterranean climate, crystal clear sea with incredible shades of blue and green, cities rich in history… these are just some terms associated with the Croatian Adriatic Sea where you can spend unforgettable moments of your vacation.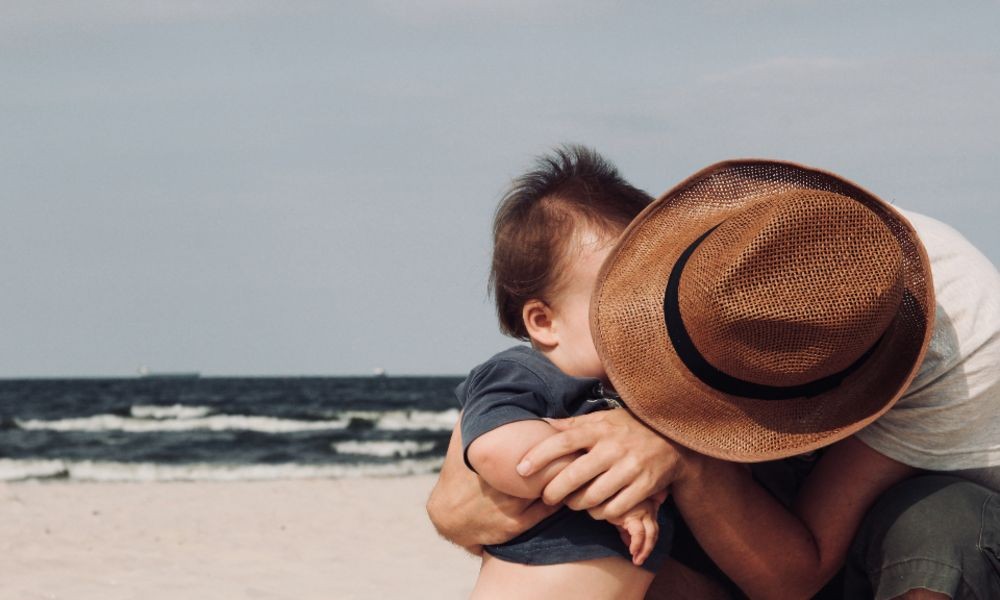 No matter in which part of Croatia you decide to book you family-friendly holiday home with a private pool, you will have numerous possibilities for a fun family day out. Those of you who are a bit more daring can explore the numerous cycling and hiking trails, pay a visit to one of the breathtaking national parks and nature parks, go on a zip line adventure and get your pulse racing in water and adrenaline parks. Those who are looking for a more relaxing experience can enjoy a day on one of the beautiful beaches in Croatia, feel the local lifestyle by attending rural traditional festivities, dine in luxury restaurants with exquisite food and top-class olive oils and wines and learn new things in the many observatories, museums and galleries. As you can see, Croatia pretty much has it all. Therefore, become one step closer to your Croatian family journey by booking the accommodation of your dreams today!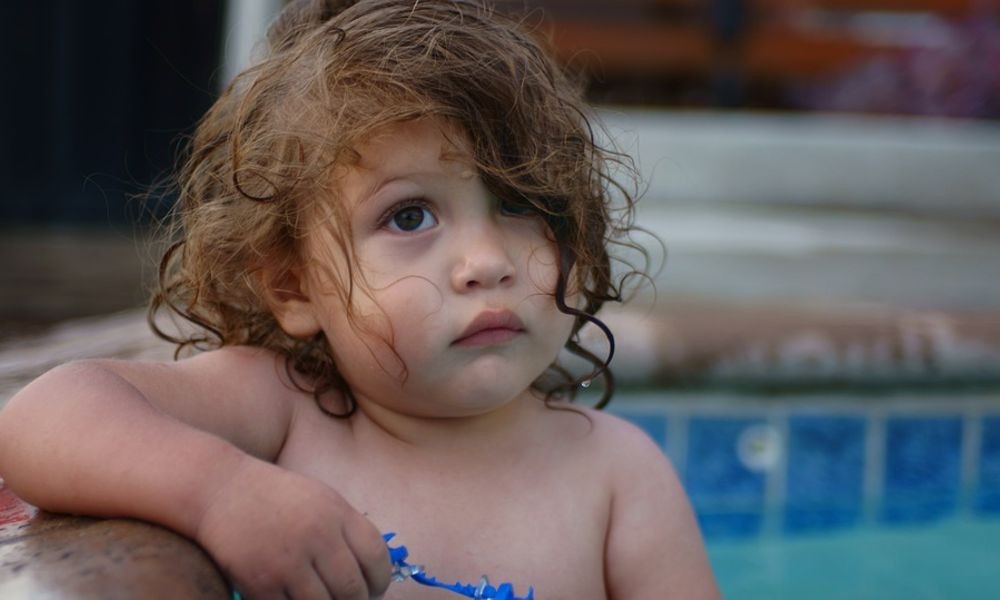 Our Top-Picks of Family-Friendly Villas in Croatia
Now that you know of all the advantages of booking a kid-friendly villa for the perfect family vacation in Croatia, we will highlight some of the best ones in our offer to help you make an informed decision. However, our entire offer of luxury villas in Croatia is also worth checking out ;)
Villa Baroque, Sibenik
Are you interested in a bit of time travelling to the era of baroque this summer? Ok, maybe not time travelling in the literal sense, but some pretty close to it. Welcome to Villa Baroque, which definitely offers more content than was available in the time period of the same name. The villa is located in the vicinity of Sibenik and is characterized by some enchanting baroque elements for a one-of-a-kind stay in Dalmatia. The villa features spacious comfortable rooms, a fully-equipped kitchen and an elegant living room while the outdoor area is adorned with lush Mediterranean vegetation providing lots of shade and a beautiful pool for relaxation. Furthermore, children can run around the lush meadows, play on the playground on the property of Villa Baroque and throw darts in the fenced yard.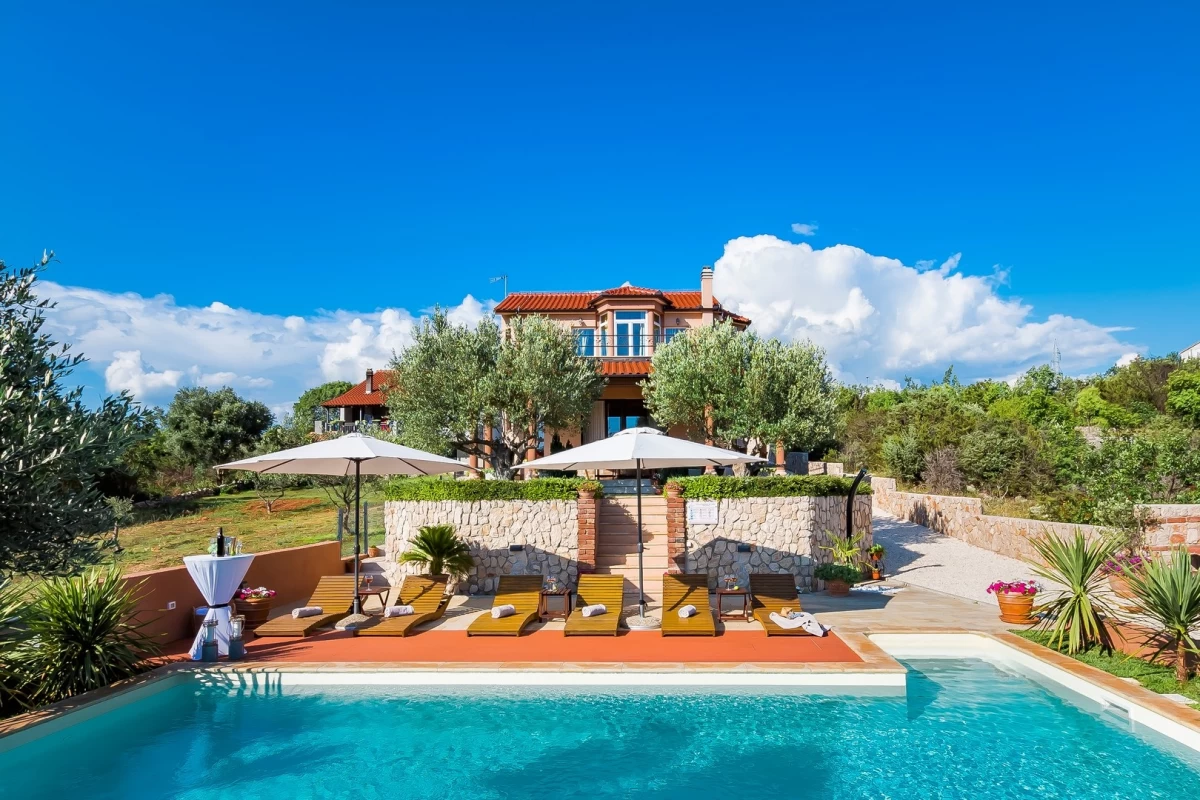 Villa Vicina, Island of Brac
By booking Villa Vicina, your vacation is akin to the lifestyle of Croatian islanders with a little bit of luxury while the retained architectural features of a typical Dalmatian house ensure an authentic experience of Dalmatia. The paradisiacal garden of Villa Vicina is full of various herbs and trees of olive, almond, orange and lemon which keep a pool hidden in their shades. Kids will have a children's playground in the yard at their disposal, as well as a trampoline and table tennis. A special benefit is the secluded private beach of the villa that can be accessed by a boat!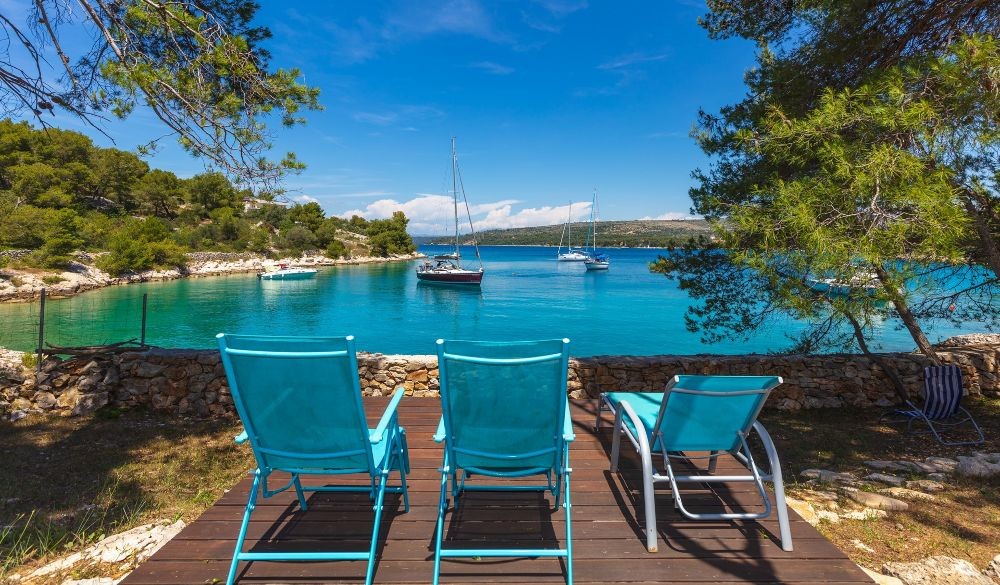 Villa Natura 5, Opatija
Surrounded by untouched nature, Villa Natura 5 is located only 3 km from the sea and offers an unobstructed view of the beautiful bay. As a true family villa, pets are also welcomed and have plenty of greenery to play on. The elegant large rooms with a rich and modern interior design reveal all the splendor of this exceptional villa which also features a Jacuzzi, a sauna, a private gym and a roofed barbecue are. What will delight the youngest among you, apart from splashing in the pool, is the children's playground with a slide and swings.
Villa Stokovci, Istria
You will find almost everything you could wish for on a vacation in the beautiful Villa Stokovci. A fully equipped kitchen, an entertainment area with table tennis and table football, darts, exercise equipment… these are just some of the feature available in this gorgeous villa. The fenced yard guarantees your family privacy and intimacy in this summer oasis where you will find a private swimming pool, a Jacuzzi, a mini golf course, a children's playground and multi-sports playground for volleyball, basketball and football! The icing on the cake is the fact that Villa Stokovci is pet-friendly which means your pets can also keep you company!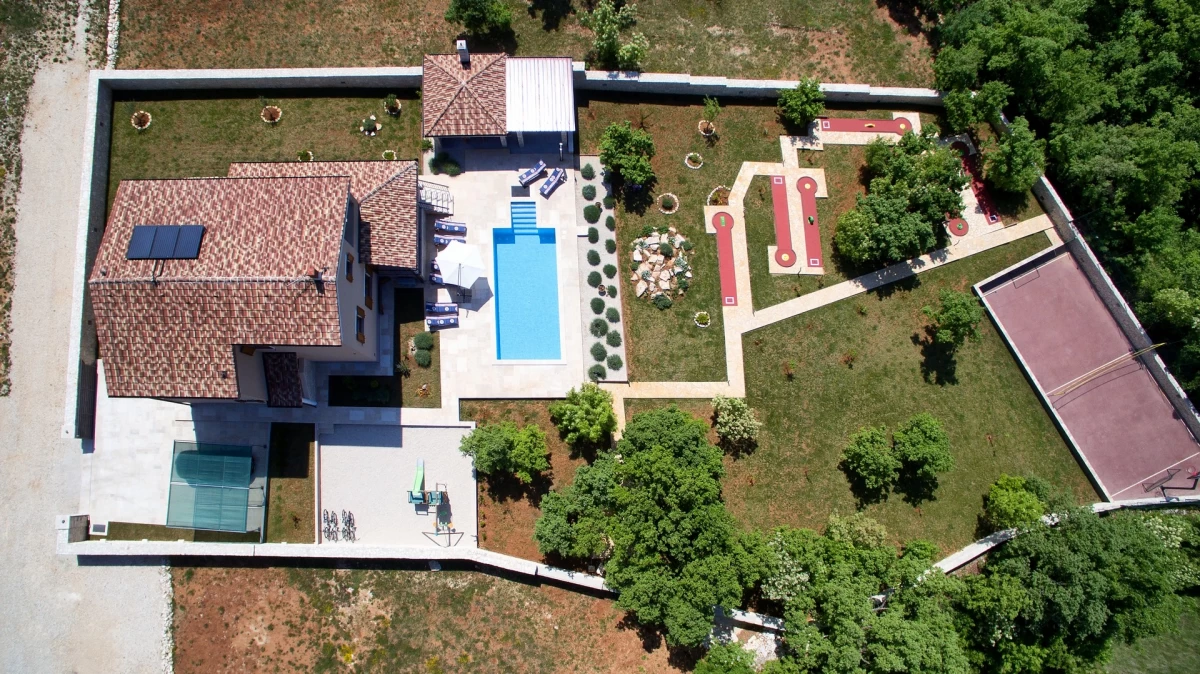 Villa Malibu One, Island of Vir
For larger families or a joined family vacation we recommend Villa Malibu One which can accommodate up to 28 guests. The designer interior and spacious garden with pool and a summer kitchen will surely knock your socks off! While adults are grilling and enjoying a glass of the best Dalmatian wine in the outdoor tavern, children can play in the outdoor playroom with a billiard table, table tennis, table football, air hockey, darts and a small gym. Furthermore, guests will have 10 bicycles at their disposal, which are perfect for exploring the island. With or without a Malibu cocktail in hand, in Villa Malibu One you will feel as if you are in the Caribbean while you are watching the spectacular sunsets through the dense canopy of palm trees.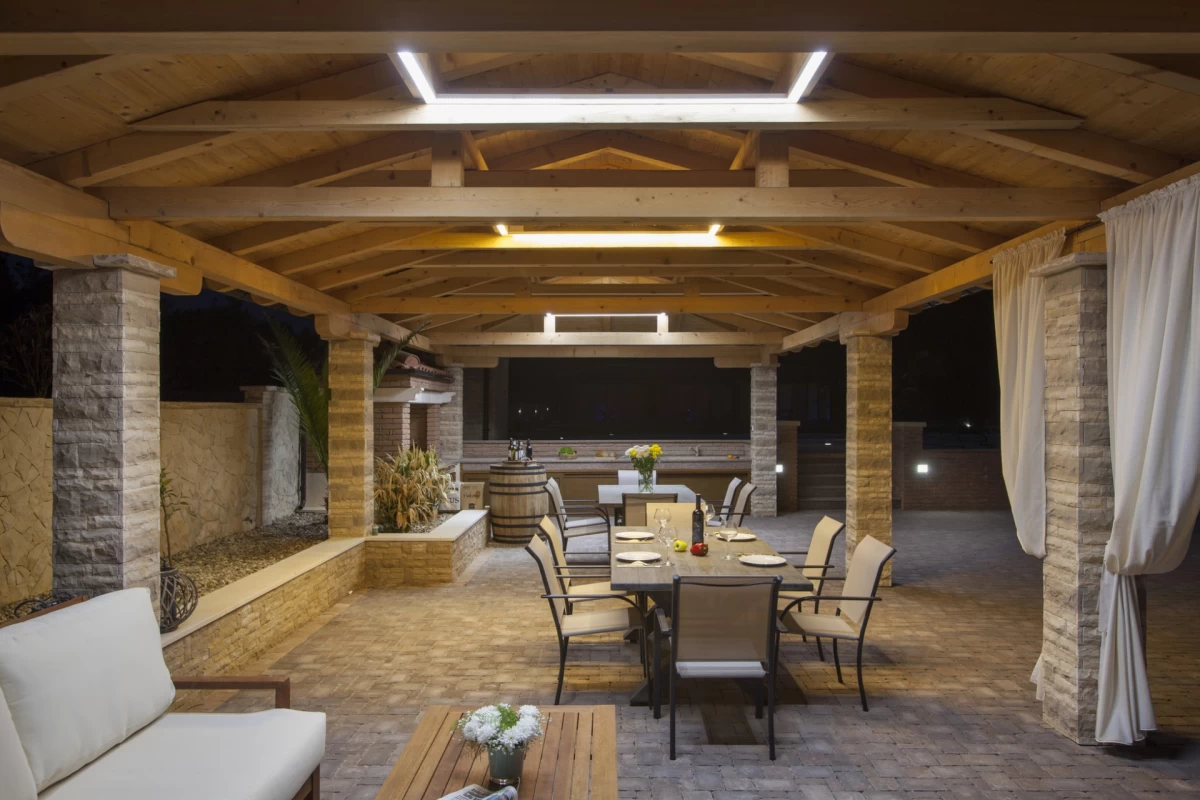 Villa Pollux, Zadar
Looking to spend your family holiday in Croatia under the stars? Then there is no better choice than Villa Pollux, which was named after the closest giant star to the Sun. Villa Pollux is a newly constructed villa which heavily utilizes glass to get the most spectacular views of the outdoors. The youngest guests of Villa Pollux will be able to play on the children playground or the multi-sports court, organize fierce competition in throwing darts or game on the PlayStation 4 while adults can socialize over a tasty grilled meal in the outdoor tavern.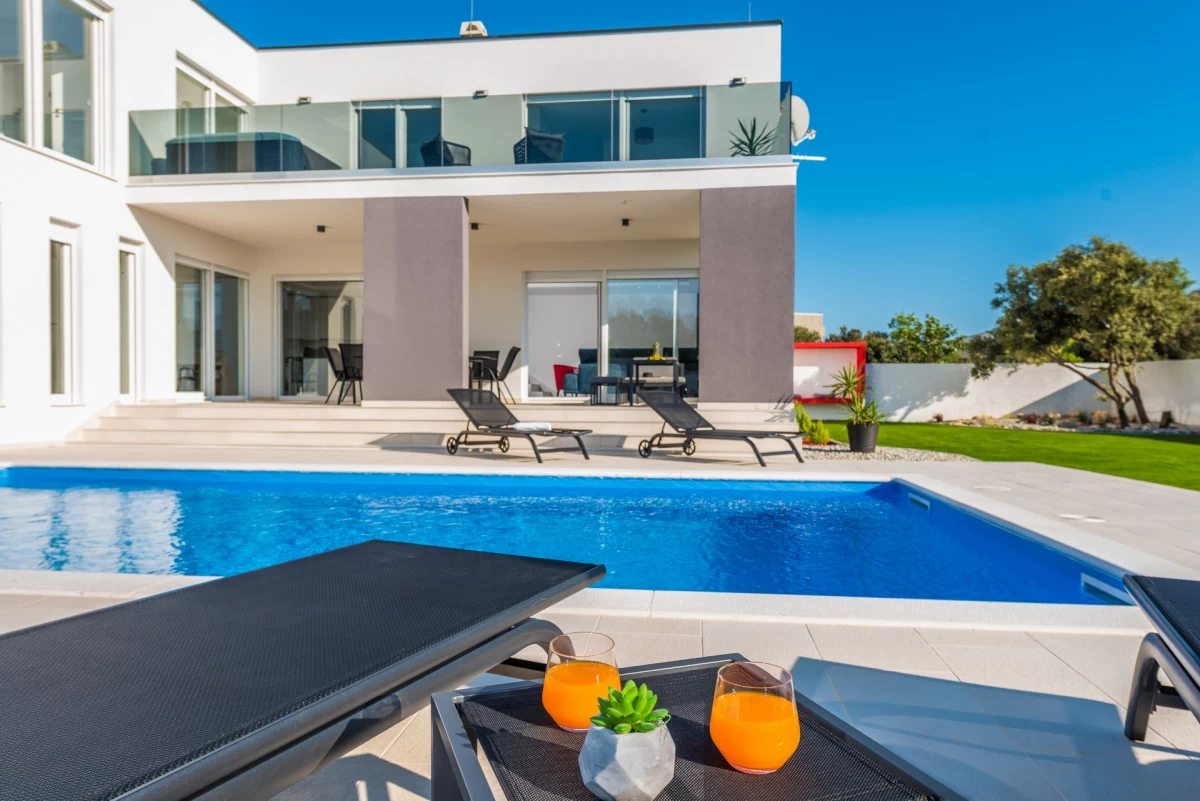 Villa Mandalina, Split
Villa Mandalina could be described as a mini amusement park due to its rich and varied entertainment offer. Darts, bicycles, a full sized tennis court, a children playground, a mini-golf course, a boules court, table football, table tennis, billiard, PS4, instruments… you say it, Villa Mandalina probably has it! Therefore, by booking Villa Mandalia you will be able to participate in various family activities while also enjoying the luxuriously designed interior and beautifully landscaped exterior with a private swimming pool!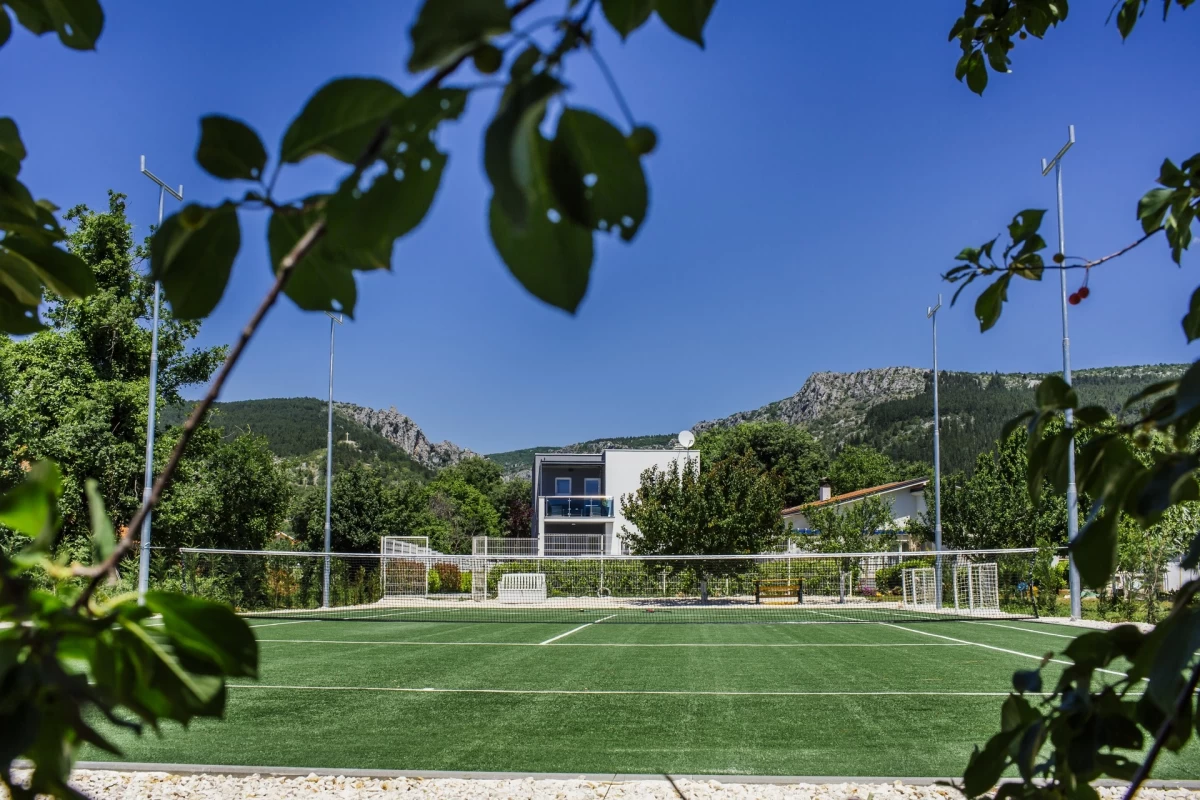 Villa Monvue, Motovun
Let's say you want to be in the midst of the Mediterranean greenery in heart of Istria. If that is the case, Villa Monvue is definitely a choice to consider. A family of 9 can reside in the villa in four beautiful modern bedrooms which are air-conditioned and equipped with a flat-screen TV. The main reason why Villa Monvue has to be mentioned in this blog post is its family room which is also a colorful playroom where fun is guaranteed. In addition to a comfortable sofa and Smart TV with satellite programs, there are a variety of toys, a PlayStation 4 and darts. Furthermore, guests of Villa Monvue will have the option of playing badminton while the kids are playing on the playground on the property.
If, due to daily obligations and a fast-paced lifestyle, you do not manage to devote as much time to family gatherings as you would like, be sure to make up for everything with a luxury family holiday in Croatia. Find the most beautiful kid-friendly villa in Croatia and complete the booking process with just a few clicks! For any questions, concerns or recommendations, feel free to contact us. Adriatic Luxury Villas is here for you!
Thank you for reading and we will see you in Croatia!