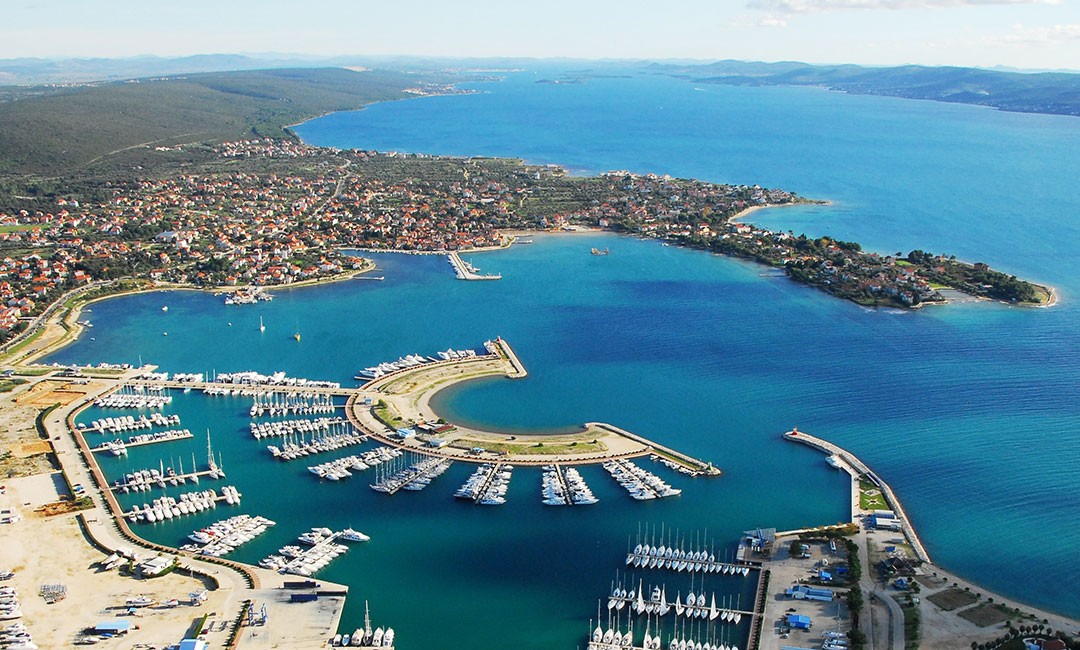 Would you like to experience a relaxing summer holiday in Dalmatia, away from the noise of a big city, but not in a too small place without a lot of entertainment? Then look no further, Sukošan is just the place! The suburb of Zadar is the most idyllic of what Dalmatia has to offer. Get to know Sukošan better in this blog!
Every year the Croatian coast is visited by countless tourists and the number is growing. No wonder, because a summer vacation in Dalmatia is no less than a dream vacation! But along the coast of Dalmatia there are many beautiful cities and places and sometimes you get into the situation that you can't decide exactly where along the Croatian coast you want to spend your dream vacation. We're here to help!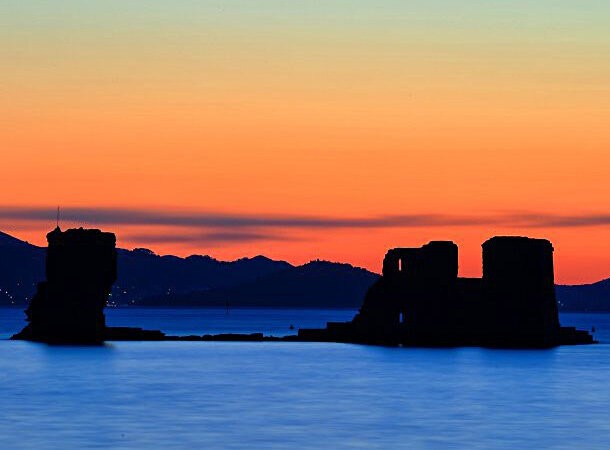 Many are looking for summer vacation locations that offer a retreat from the hustle and bustle of a big city, but, at the same time, aren't too far from a city. Such places are particularly suitable for family vacations. The little Dalmatian town of Sukošan is ideal for this! Join us on the journey through Sukošan in this blog and get to know the charming suburb of Zadar.
Sukošan – The heart of the Adriatic
Sukošan is a place, you could even say a small town, near the historic city of Zadar. Only 7 km away is the city of Zadar and due to the location of Sukošan, Sukošan is also often called the suburb of Zadar. It is located in the bay called Zlatna Luka, which means "Golden Harbour". Sukošan draws its economic basis from tourism, agriculture, viticulture, olive growing as well as fruit and vegetable growing. Sukošan is also the head of the Sukošan Municipality, which also includes the villages of Debeljak, Glavica and Gorica. Sukošan itself has about 3000 inhabitants.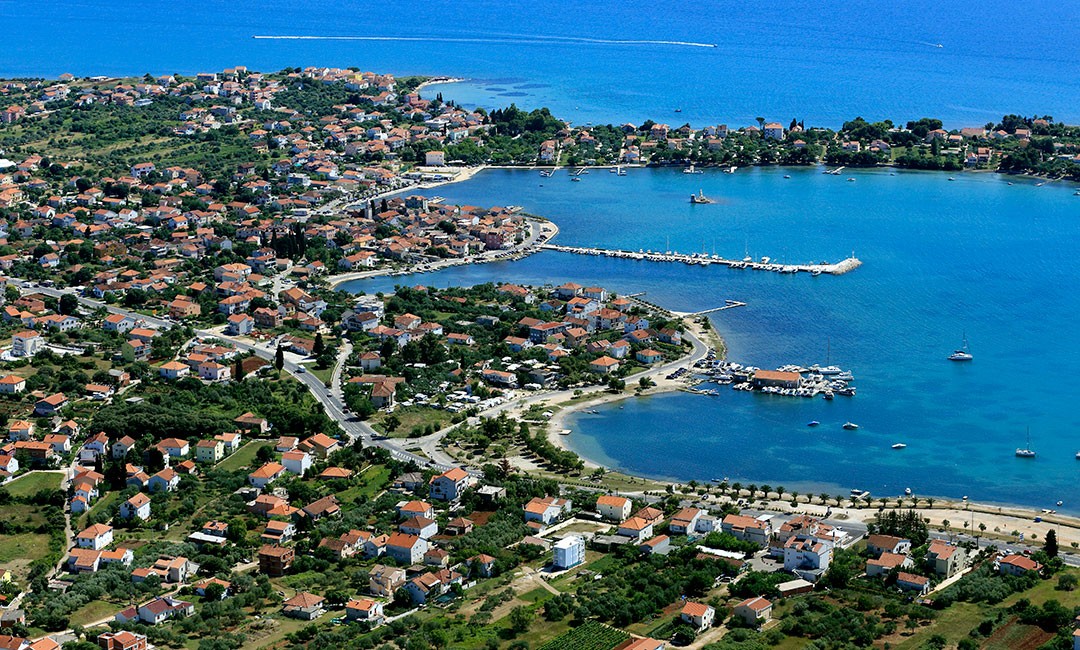 It should also be emphasized that in Sukošan you will find everything that is necessary for a comfortable everyday life. There is a kindergarten, elementary school, ambulance, pharmacy, dentist and even a gym. In addition to many smaller shops, there are also two large supermarkets in Sukošan. For these reasons Sukošan is a popular tourist place. This is immediately apparent as soon as you arrive in Sukošan, as you will find countless apartments, hotels and luxury accommodation here.
Sukošan is also very well-known and popular with boaters. You could even say it is a veritable paradise for boaters as it is the home of D-Marin Dalmacija. This is the largest marina (yacht port) in Croatia. D-Marin Dalmacija offers phenomenal gastro and guest service, but more on that later.
First, a little insight into the interesting history of the small suburb of Zadar.
The Small suburb of Zadar, but with an Interesting History
It cannot be said with exact accuracy when Sukošan was founded, but it can be assumed that the history of its origin dates back to the Roman Empire. This is evidenced by the ruins and remains of the villa Rustica on Barbir, the remains of the Illyrian fortress and the ancient Roman aqueduct. Sukošan is first mentioned in written sources as a settlement in 1289, in a sales document in which Sukošan is named as Sanctus Casianus. St. Kassian is also the patron saint of Sukošan and obviously Sukošan, like San Cassiano, got its place name thanks to St. Kassian.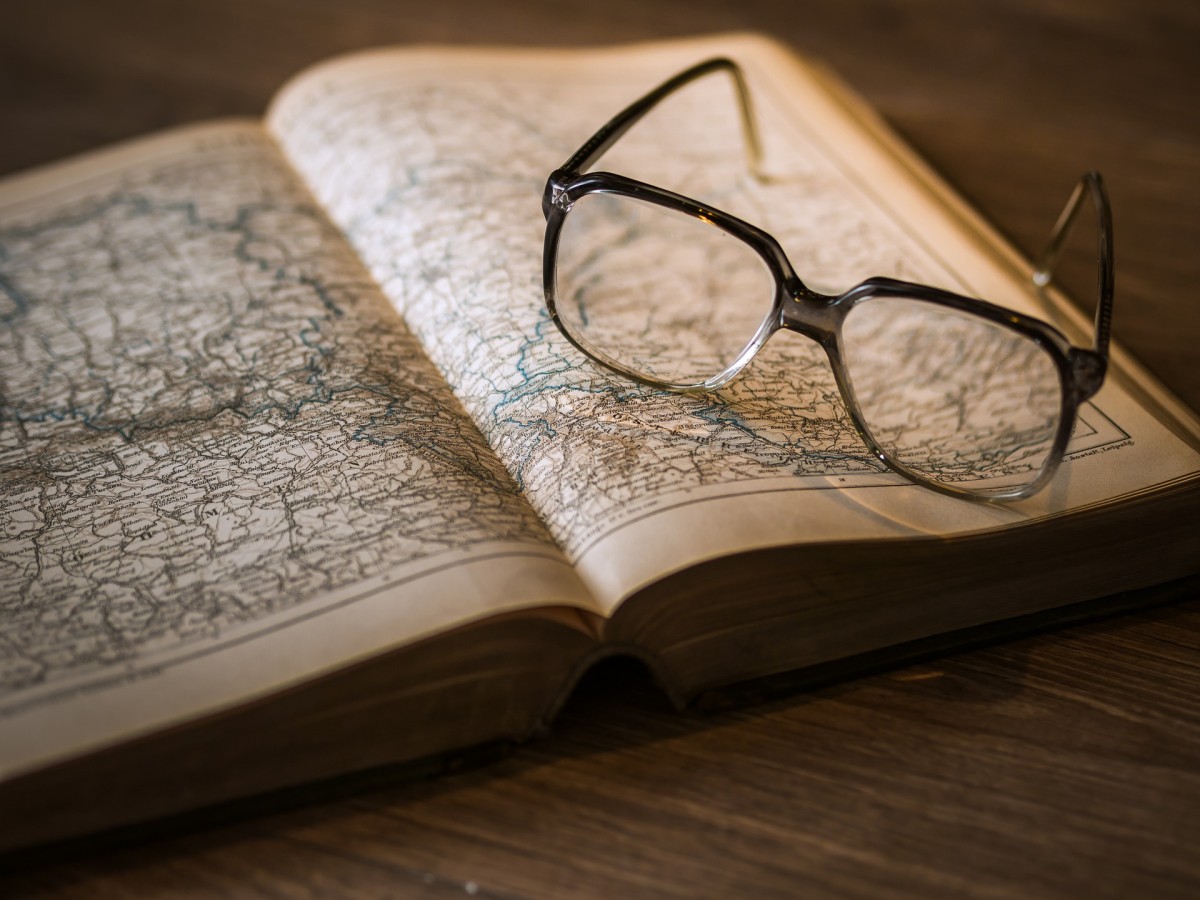 In later years Sukošan is recognized as part of Dalmatian Croatia under the municipality of Sidraga. The remains of braided ornaments, which are characteristic of pre-Romanesque church art, also testify to the fact that the cultural life of Sukošan has continuously developed. In the further course of history, Sukošan completely belonged to Zadar and thus shared the history of Zadar. In 1358, during the Zadar Uprising, Sukošan, along with the city of Zadar, came under the rule of the Croatian-Hungarian King Louis I. Later, Zadar and Sukošan again fell under Italian rule.
In the second half of the 15th century, during the Turkish invasions in the Zadar area, a defensive wall was built around Sukošan, the remains of which can still be seen today.
The fortresses of the summer residence of the Archdiocese of Zadar, built at the request of Bishop Matheo Valaress, were also used for defence. The ruins of this summer residence, called Palac, can still be seen today. Located in the middle of the bay, they are a real eye-catcher, we will talk about them a bit later in the blog.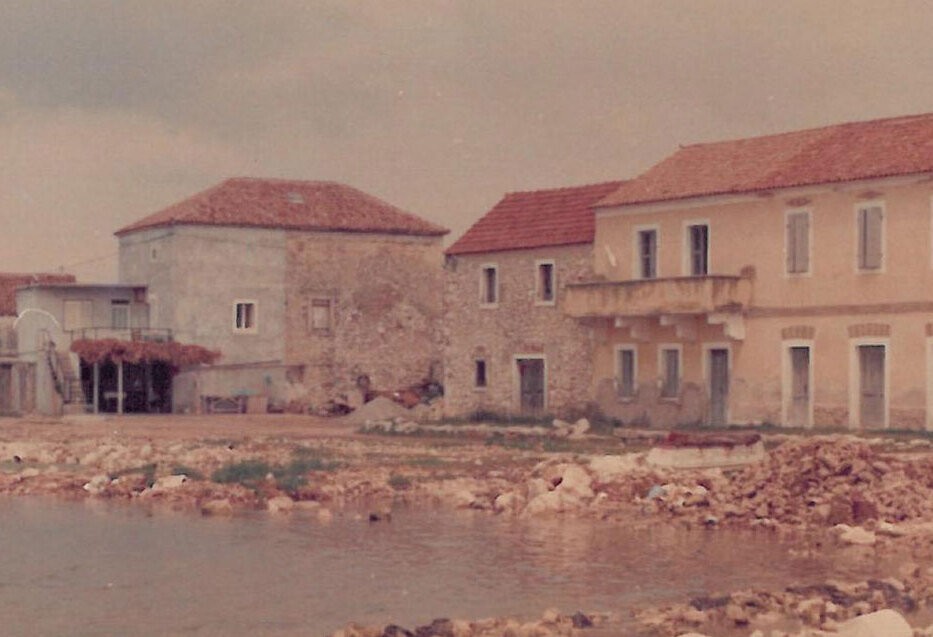 After the fall of the Venetian Republic in 1797, Sukošan, like all of Dalmatia, came under Austrian rule.
Towards the end of the First World War, Sukošan belonged to the short-lived state of SCS and then to the Kingdom of Yugoslavia.
Later, Sukošan and all of Croatia belonged to the new Yugoslavia, and since the War of Independence, Sukošan belongs to the Republic of Croatia.
The small Dalmatian town changed 10 states, so to speak, until the founding of the Republic of Croatia.
Get to Know the Sights of Sukošan!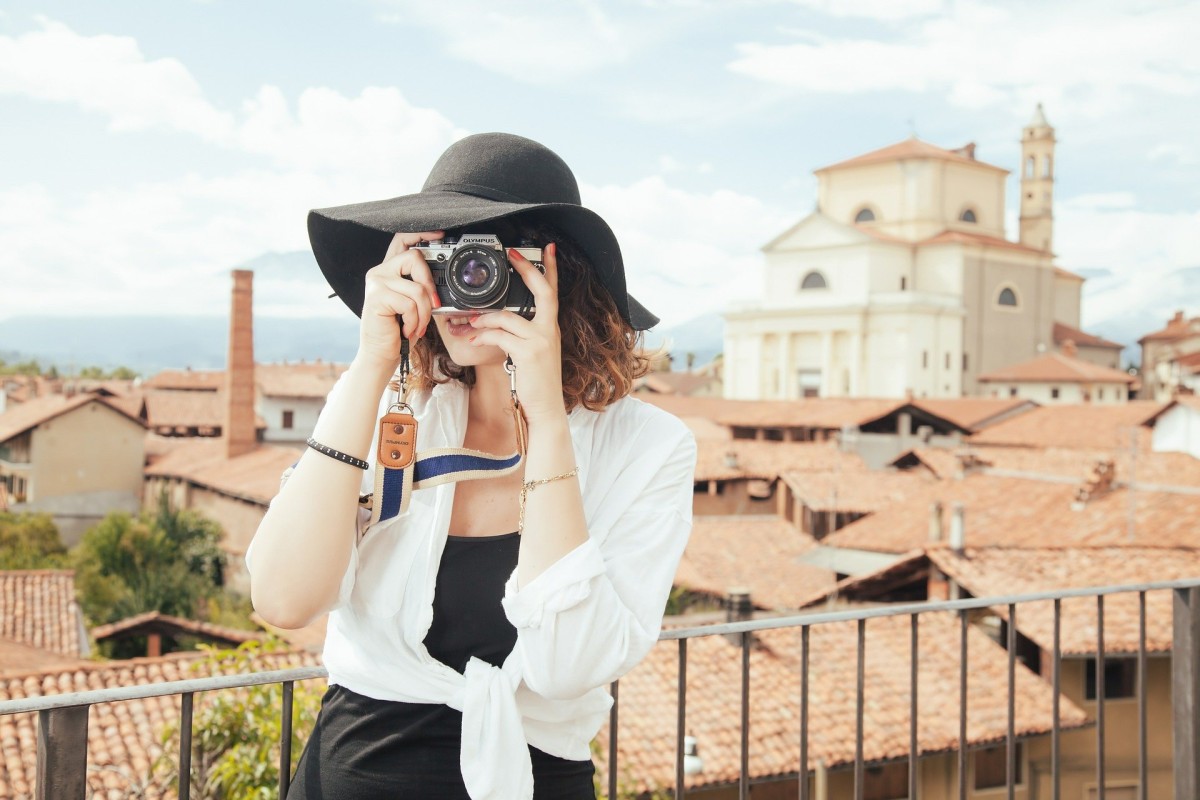 Looking back on the interesting history of the small town of Sukošan, it is not surprising that you can see some historical sights here.
The Place with Four Churches
Croatia is known for having countless churches. Churches in Dalmatia are especially beautiful and world-famous as sights. Now get to know the four churches in Sukošan!
Church of Our Lady of Mercy
This small church, built in 1650, is located in the centre opposite Sukošan's famous Upper Door. The church was dedicated to the Blessed Virgin Mary in gratitude for protection from the plague. The pillars in front of the church are two early Romanesque archives serving as reliefs from the 9th and 10th centuries. This small church is made entirely of stone and will meet your expectations of a typical Dalmatian church.
Church of Saint Cassian
The parish church of St. Cassian, located in the old part of the village, also meets all your expectations of a typical Dalmatian church. Made entirely of stone with Romanesque and baroque details, it is a real eye-catcher. This church dates back to the 19th century, but according to some historians, this church has probably existed since 1289. Next to the church is the bell tower, which is also made of stone and was built between 1906 and 910.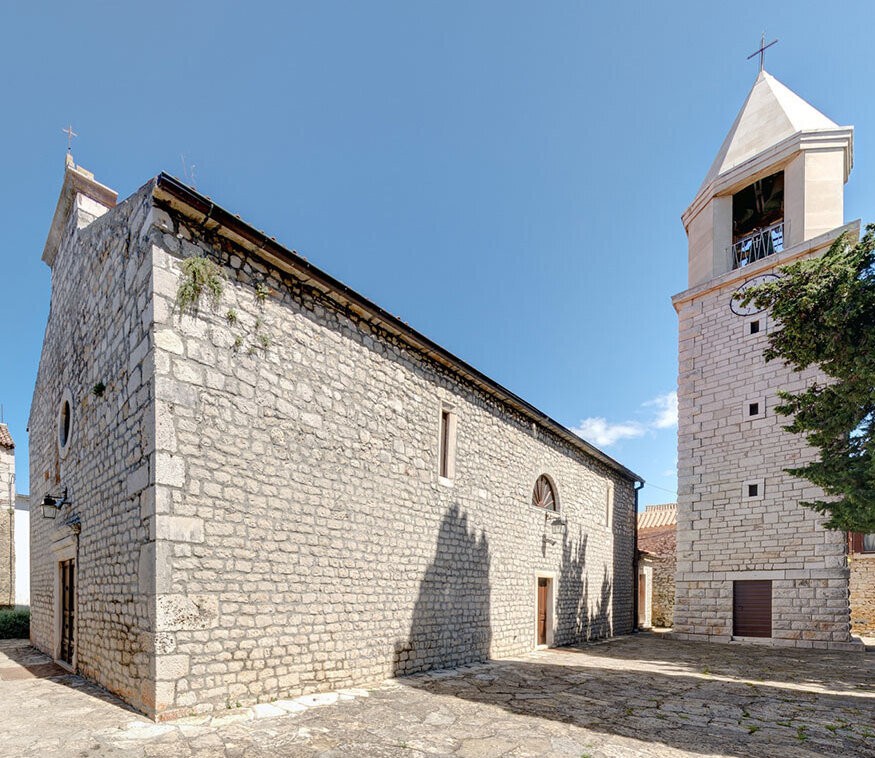 Church of All Saints
You can find this church in front of the entrance in Sukošan, next to the new cemetery. This church was consecrated in 1987 by Archbishop Marijan Oblak. In this church you can see the collection of all Croatian saints in a work by the artist Milan Nadinić.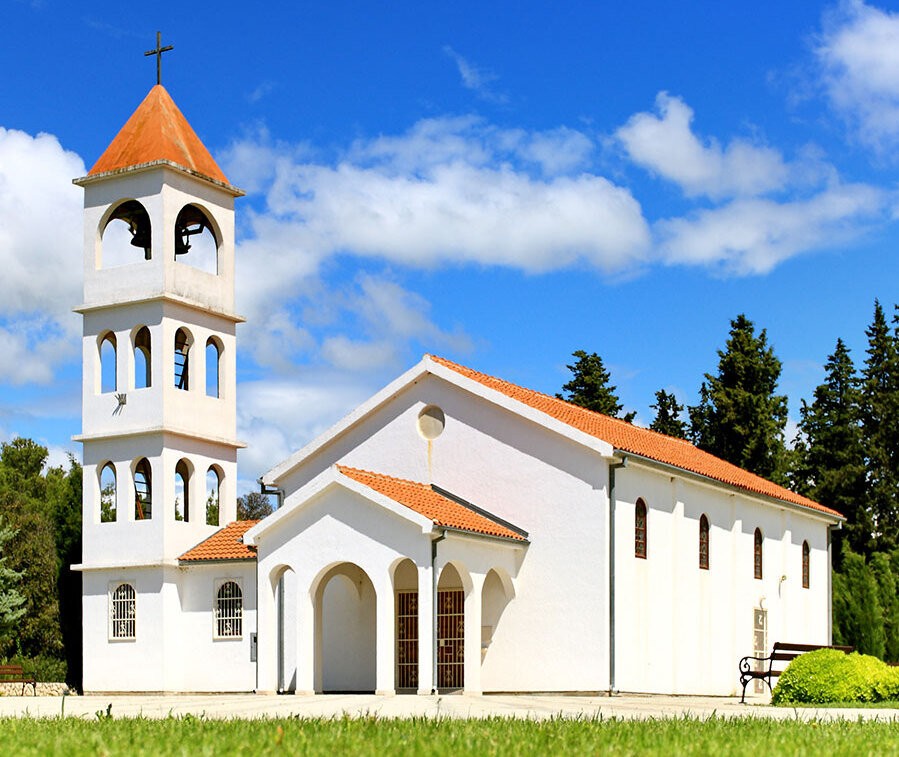 Church of Saint Martin
On a hill, which used to belong to the village of Prljane, you can see the old, small Church of St. Martin. This small church is surrounded by olive trees and offers a great view of the Sukošan vineyards. This church was destroyed in the war of 1991 and local people restored the church, believing that Saint Martin protected them during these turbulent times.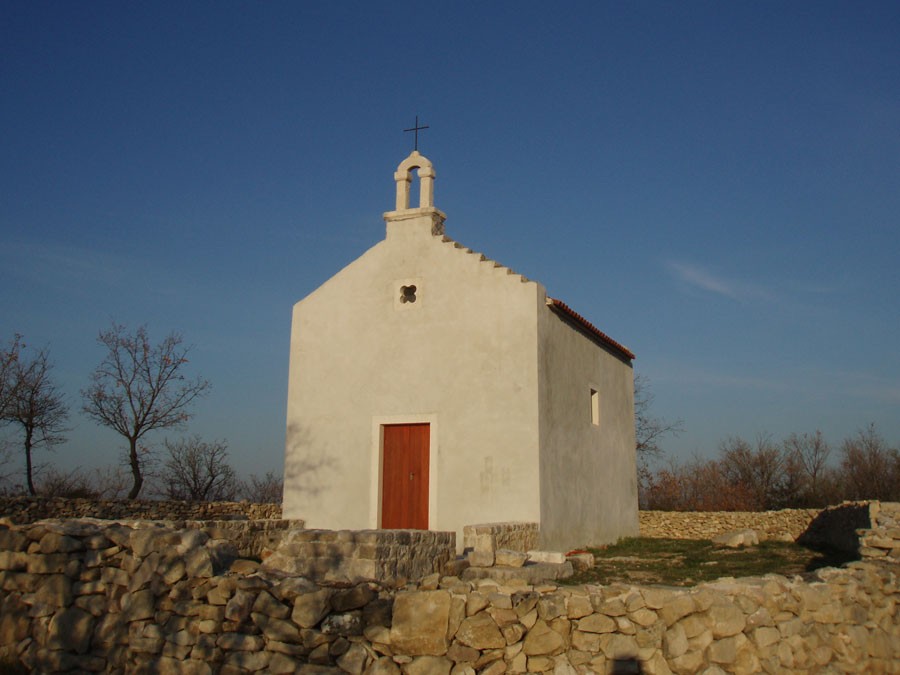 Gornja Vrata - The Upper Door
The Upper Door is part of the remains of the protective wall built by the Venetian authorities in the period 1468-1470. At that time, this upper door served as an entrance and exit to the village of Sukošan.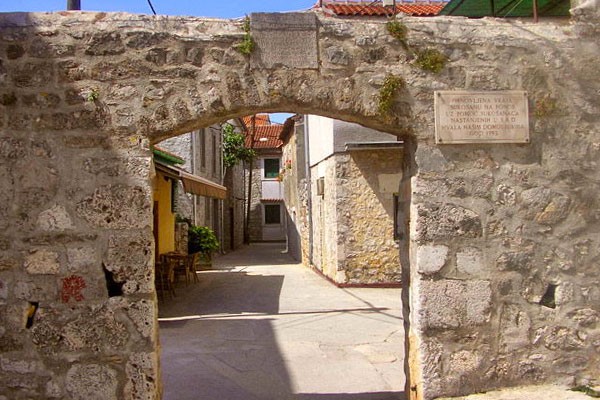 Grb Zmajevića – Coat of Arms Zmajević
On the ruins of the building called Biskupija (Archbishopric), which is located opposite the archbishop's summer residence, there is an old Croatian coat of arms showing Croatian heraldic art. It is a stone coat of arms of the then Archbishop of Zadar Vicko Zmajevic.
Palac - Old Archbishop's Summer House
Now to one of the most famous and most attractive sights of Sukošan, the actual ruins of the bishop's summer residence, built on an artificial island. Palac was built in the middle of the bay in 1470 and is now a real eye-catcher. Today Palac is a symbol of Sukošan's place and it is especially beautiful to watch this ruin in the middle of the bay during sunset.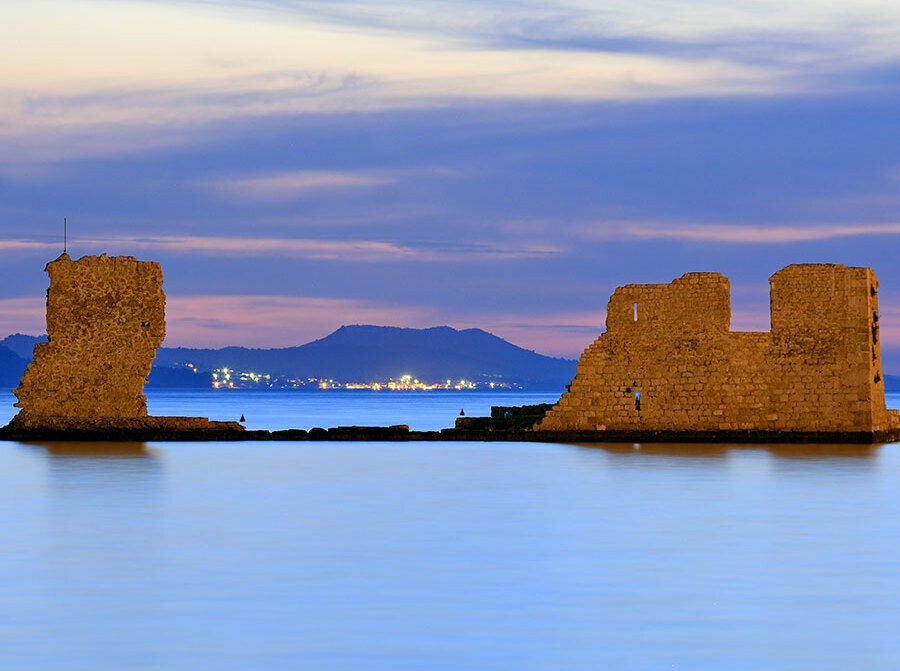 And now for the Best Part: The Beaches in Sukošan
The bay of Sukošan, Zlatna Luka, belongs to the natural complex of Tustica, which is known for the crystal-clear sea and Sukošan is actually known for some of its great beaches, many of which are ideal for families. Sukošan offers you sandy, stone and pebbly beaches. Let's get to know them together!
Dječji Raj Beach - Paradise for Children
The name of this beach already gives away what it is known for. This beach is indeed a paradise for children. With its shallow water and sandy bottom, this beach offers everything that is needed for a dream beach for children and families. You can also rent pedal boats and sunbeds here, and there are wooden parasols available all along the beach.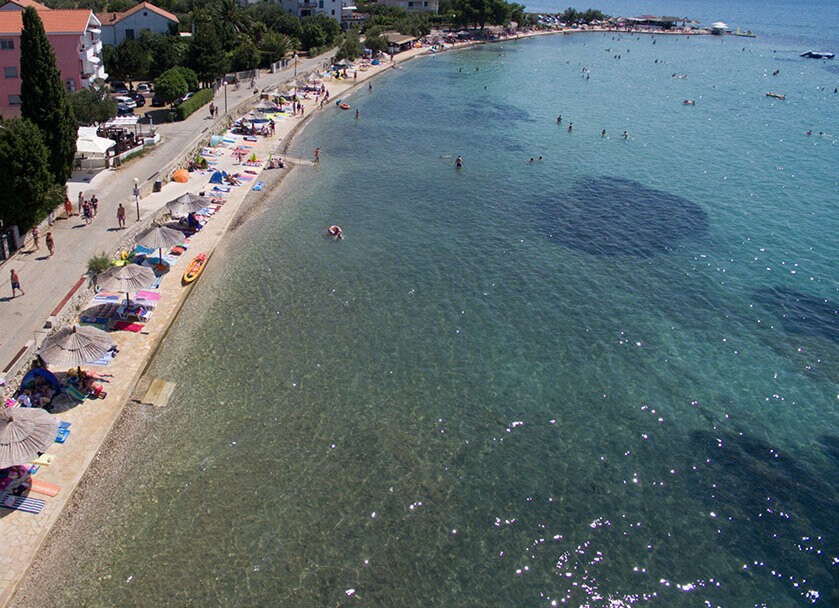 Entertainment is also provided here for adults. If you need a refreshment from the heat, you can treat yourself to a drink in the café next door. Don't worry, although this is actually a sandy beach, as it has a sandy bottom, most of the coastal part is covered with cobblestones. That means you won't get sticky sand all over your body here.
Zlatna Luka Beach – The Golden Beach
No, this is not a sandy beach, what you might think of under the name "Golden Beach". The beach "Zlatna Luka" is a beautiful pebble beach, which is located right at the entrance of Sukošan when you come from the direction of Zadar.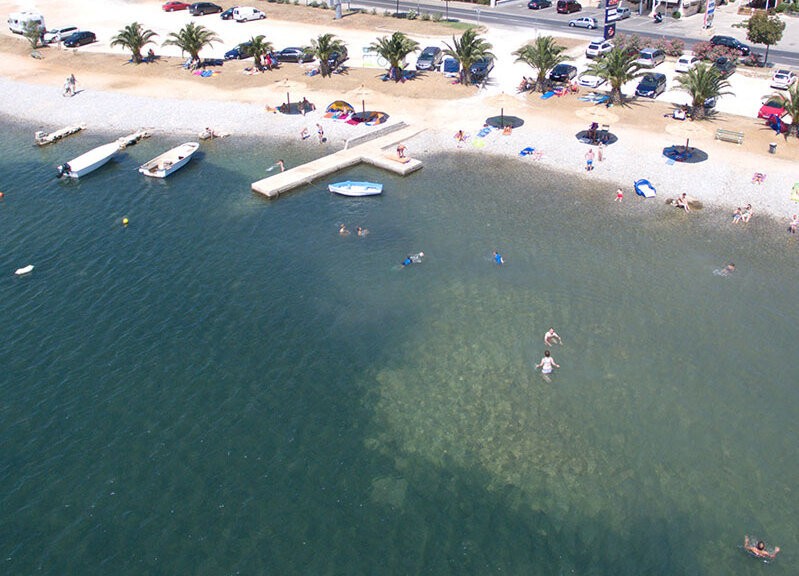 There is also enough natural shade here, due to the tall pine trees surrounding it. It is also great for playing beach volleyball. Of course, it is great that you have showers and toilets available here.
Beach Mala Makarska – the Small Makarska
Mala Makarska beach resembles the famous pebble beaches of Makarska and that is how it got its name. This beach is very popular with the locals due to its sparkling cleanliness. A beautiful pebbly beach awaits you here, but if you're not a big fan of pebbles because you're worried that they might be uncomfortable under your beach towel, then you don't have to worry as this beach is partly paved.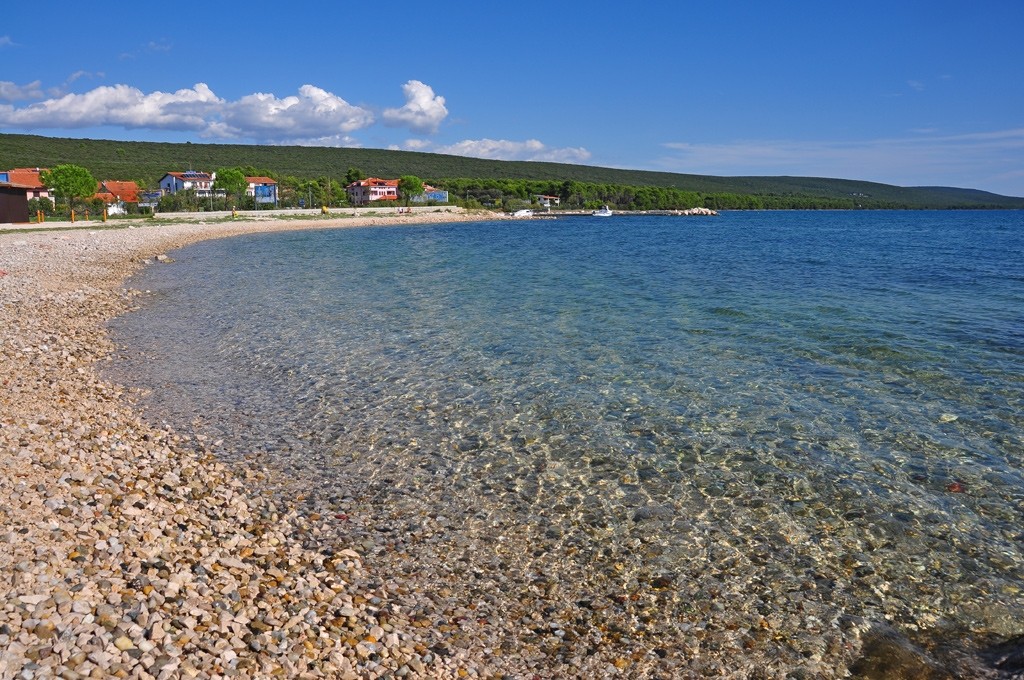 So, you can also relax here in complete comfort. There is also a café here so that you can enjoy a refreshing drink. Entertainment is not lacking on this beach as it features a beach volleyball court, basketball court and a bowling alley.
Beach D-Marin - The Beach in the Largest Marina in Croatia, Marina Dalmacija
Sukošan houses the largest marina in Croatia and the entire Adriatic coast. This marina offers enough berths for 1200 yachts and 300 dry dock places. Unbelievable, but right in the middle of this marina is the magnificent stone beach, one of the most beautiful beaches in Sukošan. Here you can rent loungers and this is also where the exclusive Portus Beach Club is located.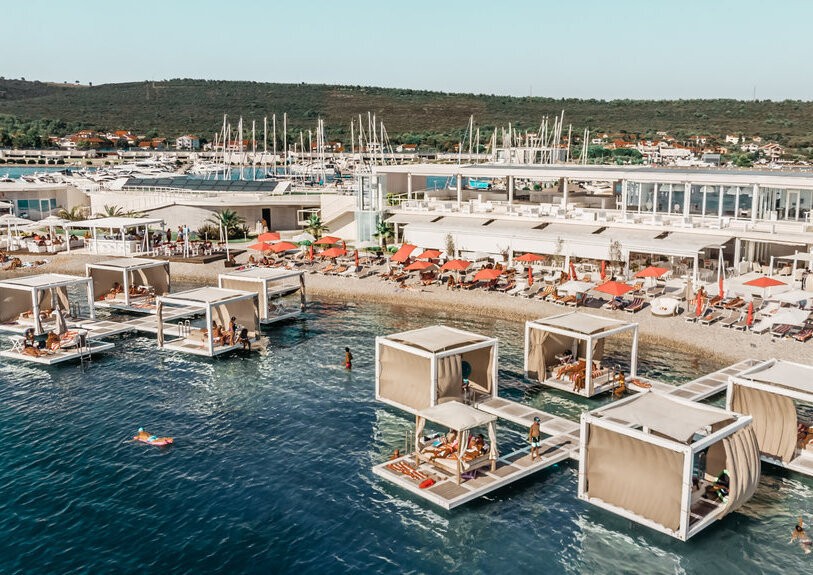 There is also a modern restaurant right on the beach. The highlight are the sunbathing islands that can be rented. You can also play beach volleyball here. There are also modern showers, toilets and changing rooms.
You simply have to visit this place!
There is no Lack of Gastronomy here either
Sukošan is not only known for its stunning beaches, but also for its great gastronomic offer. In Sukošan you will find a wide range of restaurants and cafés. It is impossible to present all of them, so we have put together a shortlist of gastronomy delights for you here.
Restaurant Matanovi Dvori
Matanovi Dvori restaurant is a gastronomic must in Sukošan. In addition to the delicacies that you can enjoy here, you will feel very comfortable in this ambience. The restaurant is furnished in a modern style with rustic elements. Wood and stone dominate and the sculptures by the young sculptor Zvonimir Karavida fully underline this design.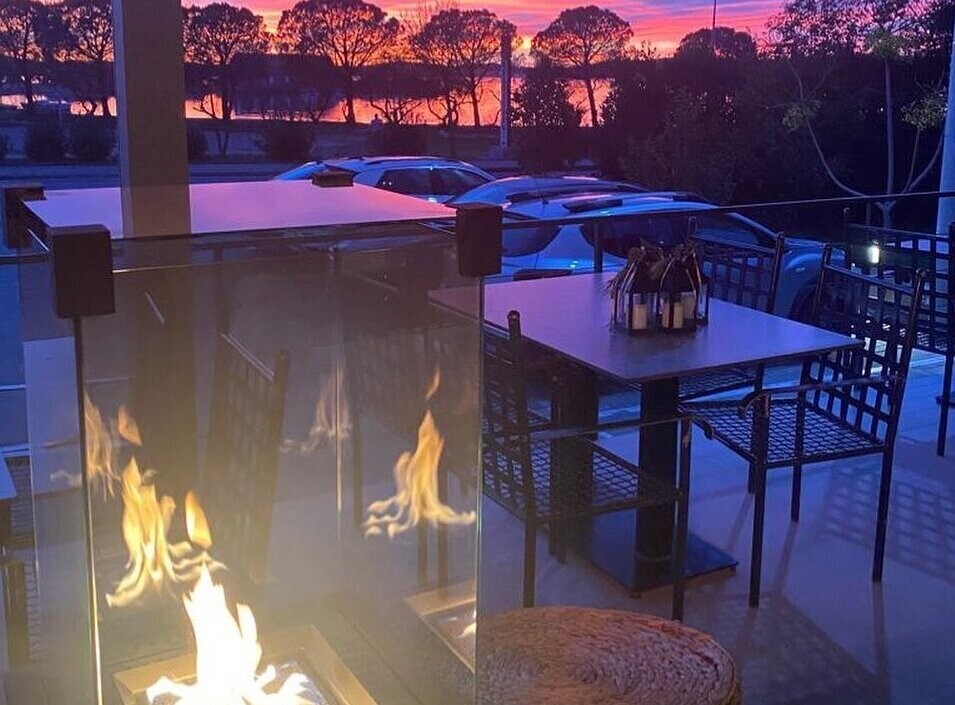 The menu offers homemade specialties and all ingredients arefresh and locally sourced. Here you will find everything from delicious meat dishes, pasta dishes to incredible fish dishes. There is no shortage of great desserts here either. A lot of effort is put into the aesthetics of the dishes. Here you get the feeling of having a true work of art in front of you.
Restaurant Joso
The "Joso" restaurant in Sukošan is a real cult restaurant. This family restaurant has been preparing scrumptious delicacies for its guests for over 25 years. The service is very friendly and you will experience a family-friendly atmosphere here. In the Joso restaurant, great traditional delicacies are prepared for you every day. This menu also offers a wide range of fish and meat specialties.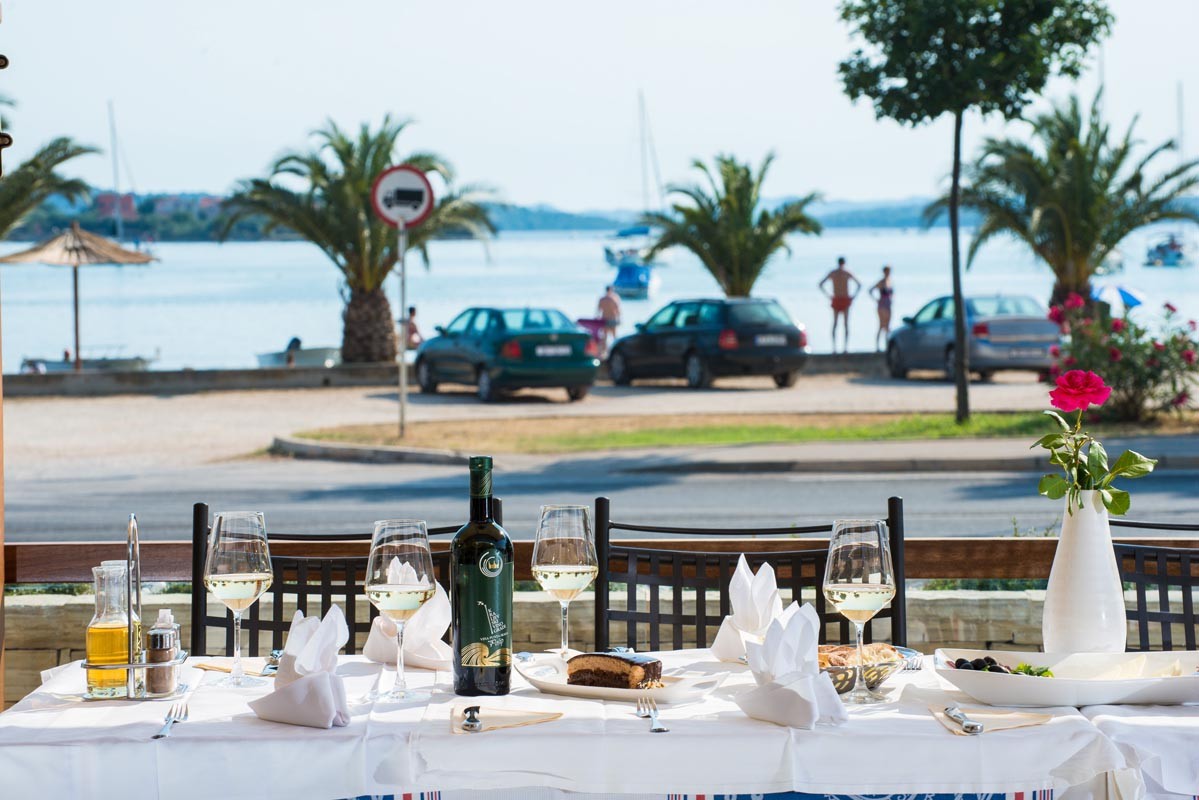 Tavern kod Guste
The tavern "kod Guste" offers you everything you expect from a Dalmatian ambience. On the spacious terrace you can spend romantic evenings or simply enjoy the weather. Here, too, you will be offered traditional dishes, which include fish and meat. All the ingredients are fresh. They are well known for their fresh bread and delicious cheese. The tavern promises a great time!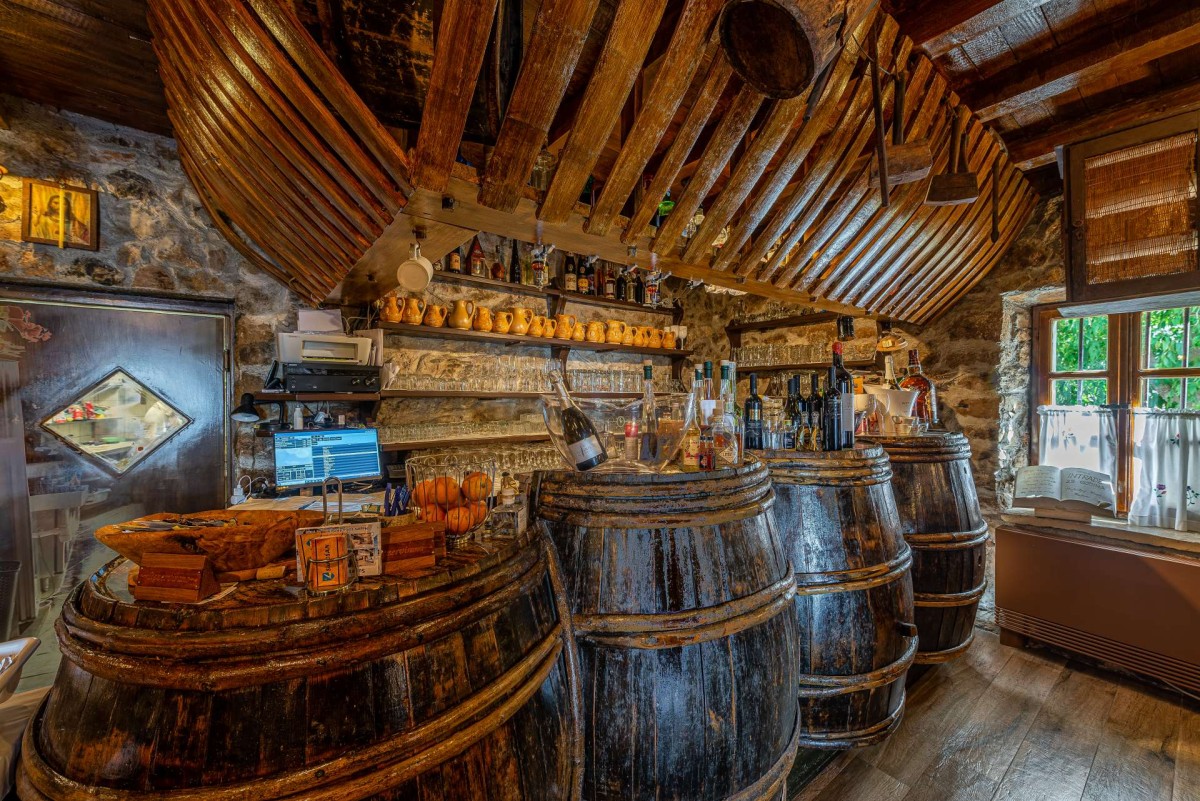 Tavern Griblja
Now to a new star among gastronomic stars in Sukošan, restaurant Griblja. The recently opened tavern, called Griblja, is indeed a star, as Croatia's renowned star chef Ivan Pažanin cooks for you here with his equally well-known colleague Braco Sanjin.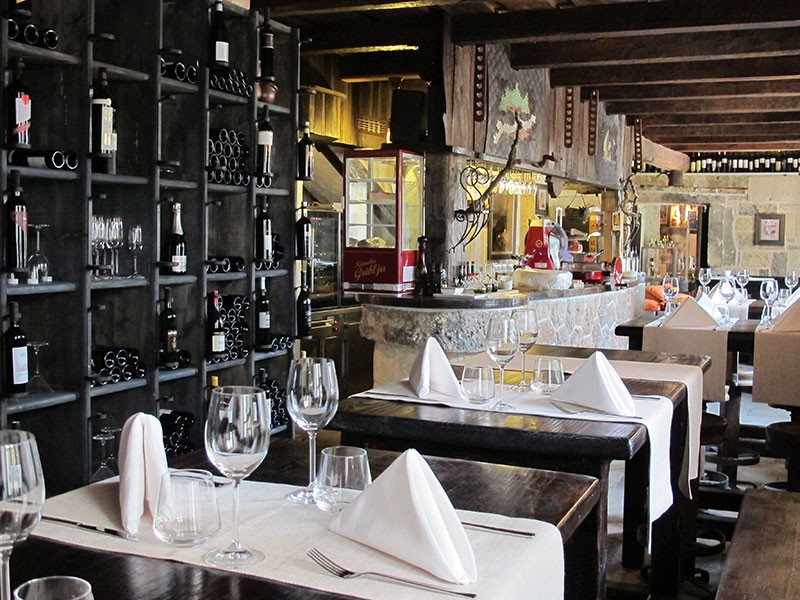 The stone-built tavern exudes the traditional spirit of Dalmatia. Here you can taste great Dalmatian dishes, which are the result of a perfect mix of traditional and modern cuisine. Don't miss out on this culinary wonder!
Cuisine & Lounge Barbir
The Cuisine & Lounge Barbir is a great modern bar right on the beach. It consists entirely of huge glass doors, so you can enjoy the view of the sparkling sea at any time. Here you can expect a great range of modern cuisine, such as burgers. The desserts are a true work of art so make sure not to miss the opportunity to try them.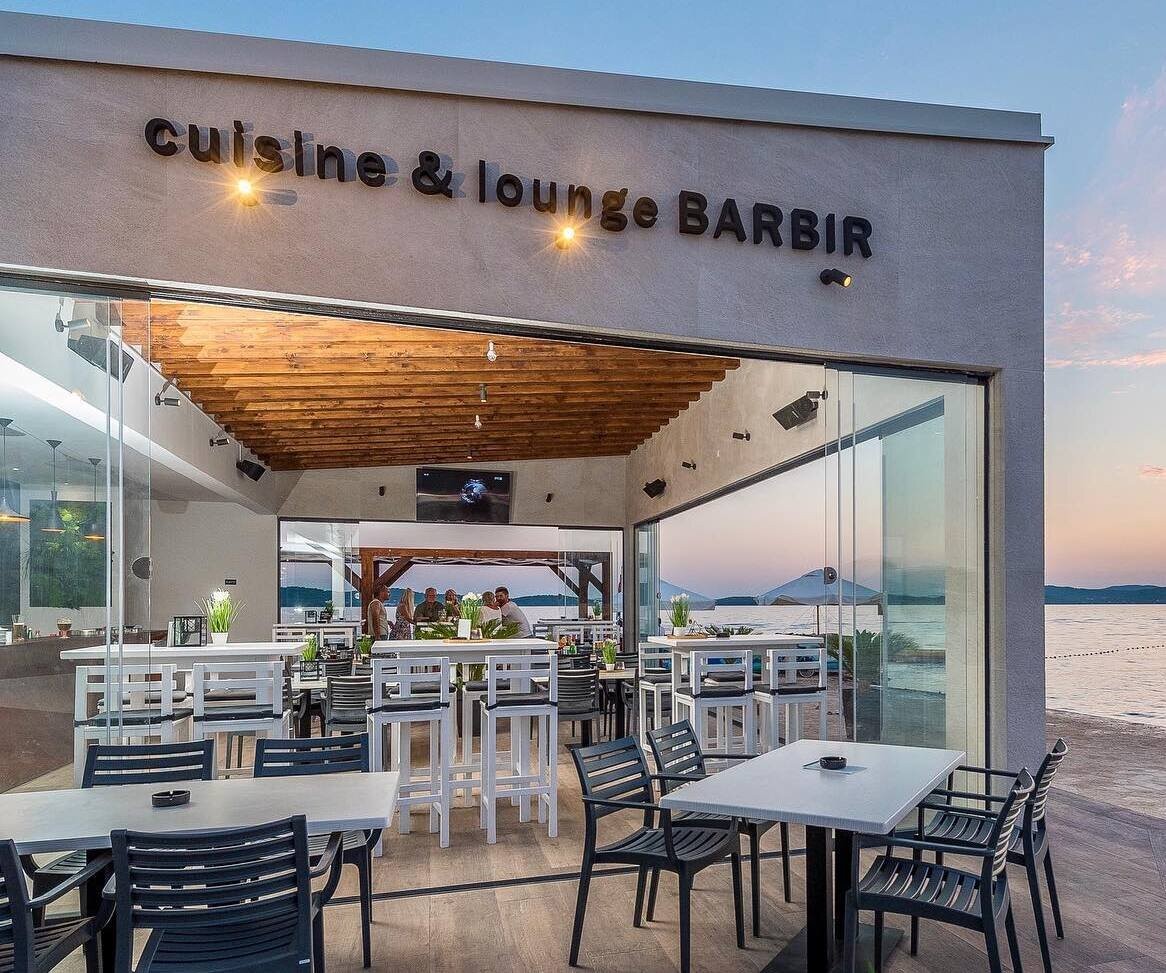 This Cuisine & Lounge is also a great place to treat yourself to delicious cocktails and refresh yourself during a day at the beach. Due to its fantastic location, it is often booked for events.
Café Fortuna
In addition to these incredible restaurants, we now introduce you to the well-known cafés in Sukošan, where you can comfortably enjoy your coffee next to a wonderful sea view. Café Fortuna is located in the centre of Sukošan and has a very modern interior. The spacious terrace allows you to enjoy the great weather outside while drinking your coffee.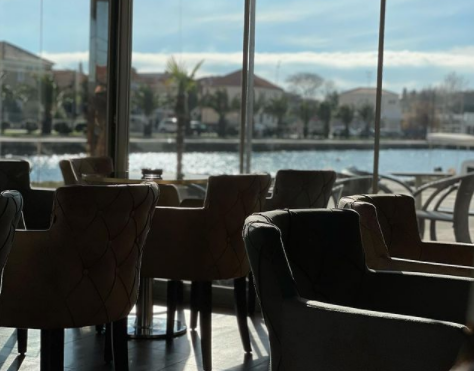 Café Azzurro
The Café Azzurro is also the ideal place to relax and enjoy a cup of great coffee. It is located right near the Café Fortuna. You can also enjoy the nice weather here on the terrace as well as the view of Palac. In any case, this café is also the ideal place to have coffee in the morning or in the afternoon.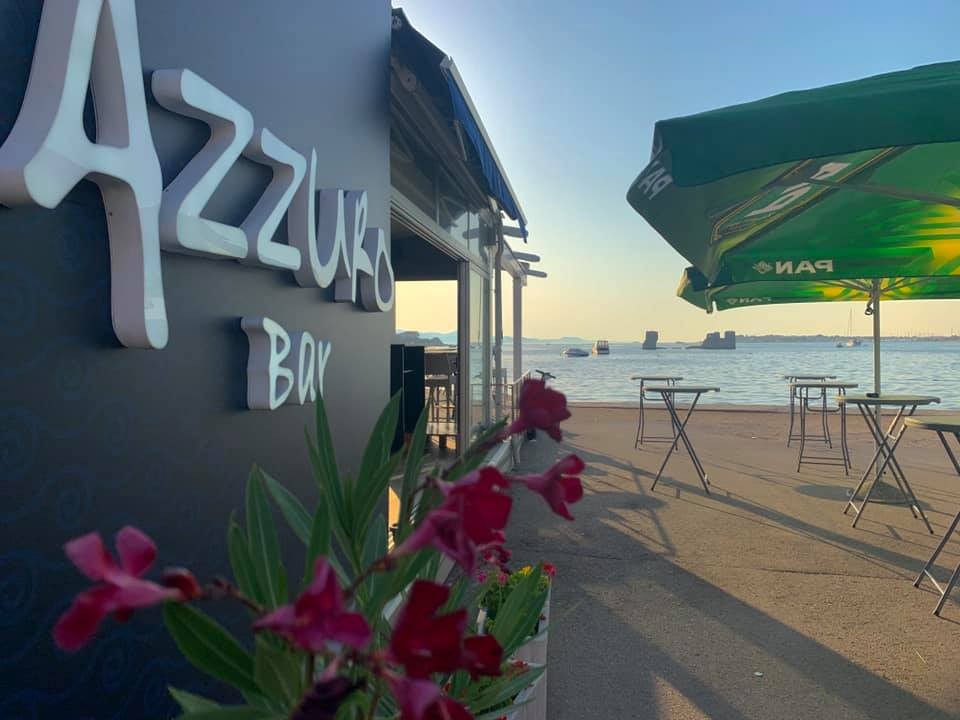 Interesting Events in Sukošan
Several events are held in Sukošan throughout the year, but mostly in the summer. We offer you a little insight into the events that are held here and we heartily recommend not to miss them, as they promise quite a lot of fun!
The Summer Carnival
The famous summer carnival of Sukošan attracts more and more guests every year. Sukošan residents are known for being fun-loving people who are happy to joke at their own expense. This atmosphere is best experienced during the Summer Carnival. In the Zadar area, Sukošan is best known for its carnivals.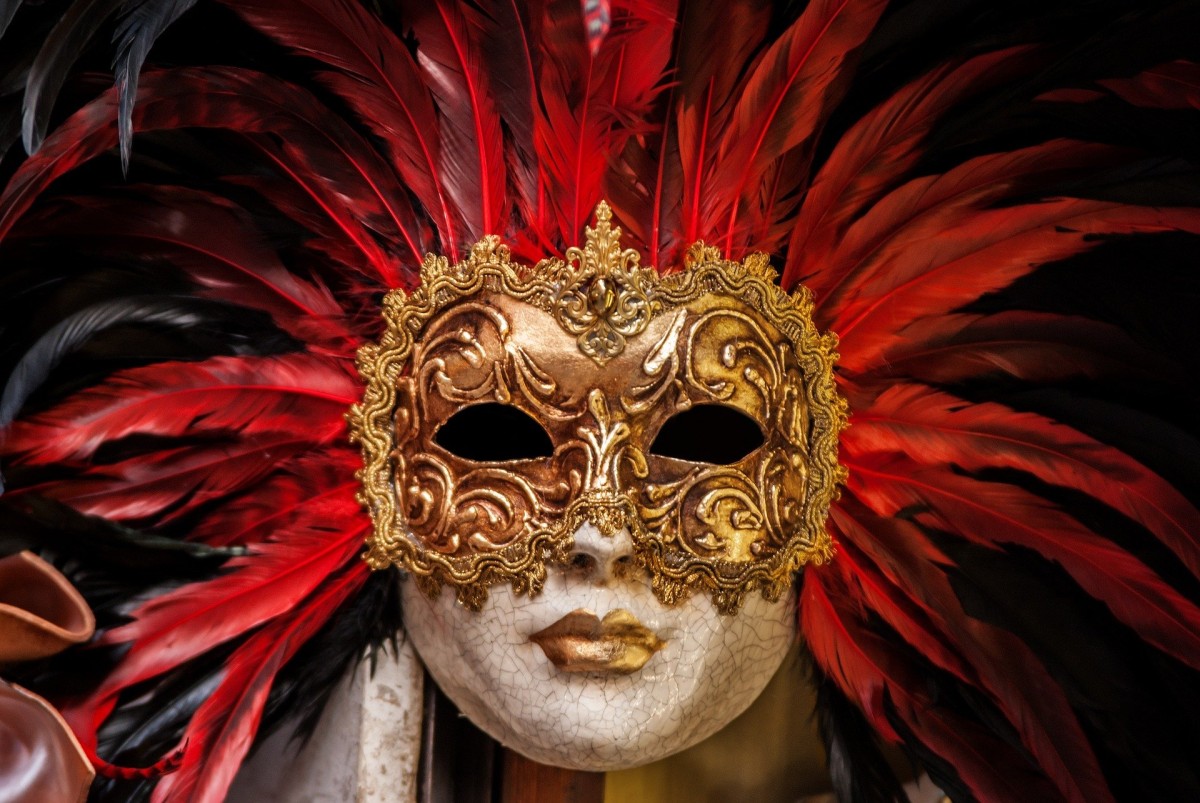 The "Lužar", a carnival club recognizable by unique masks, is one of the most famous carnival clubs in Dalmatia. For some time now, the idea has come up as to why you should people have the opportunity to only enjoy carnival fun on Shrove Tuesday and not in the middle of summer. So now you can experience a great carnival evening in Sukošan even in the middle of July. Have fun!
Fishermen's Festivals
Typical for Dalmatia are the famous fishing festivals. Here people come together and taste the flavours of the past, drink good wine and of course there is no shortage of singing and dancing. In Sukošan, such evenings take place every Thursday from June 15th to September 15th. Don't miss these authentic evenings featuring many local specialties!
Festivals of Dalmatian Klapa Singing
For the people of Dalmatia, music is everything. They couldn't live without their singing, because everything is just a little bit nicer when you hear a nice song, isn't it? In Dalmatia, the klapa is the be-all and end-all of singing. This is a choir of a couple of people singing acapella, called klapa, meaning group.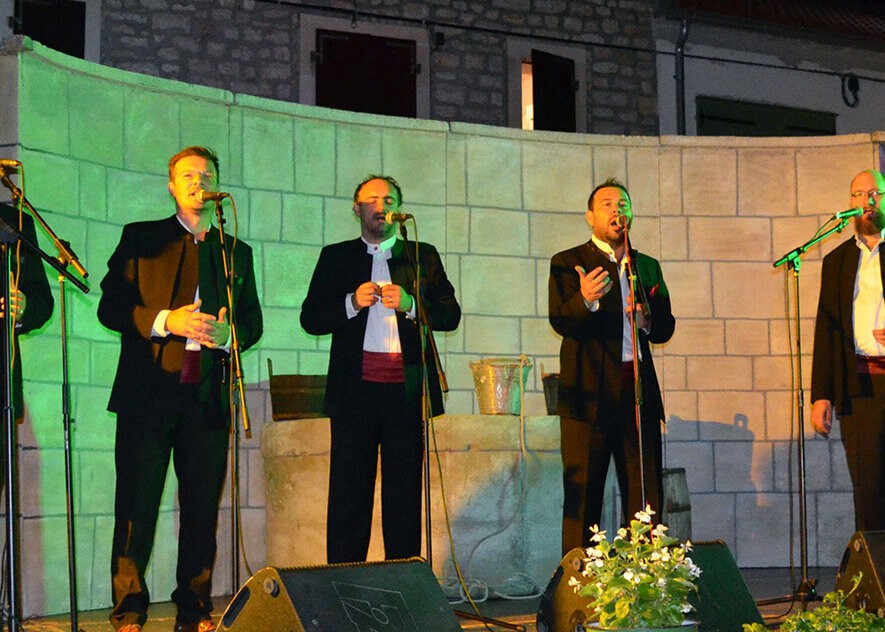 The themes of the songs of these authentic singing groups are always about love, wine, olive trees, the homeland and the sea. The harmonies and melodies of this song reflect the beauty of Dalmatia and its people. In Sukošan, during the summertime, klapa evenings take place under the bell tower of the Church of St. Cassian.
Donkey Race
One of the most interesting events is definitely the donkey race. Here you will surely know the authentic atmosphere of Dalmatia. In addition to the utterly amazing donkey race, you will also be offered the delicacies of Dalmatia and of course there is no lack of singing and dancing at these events.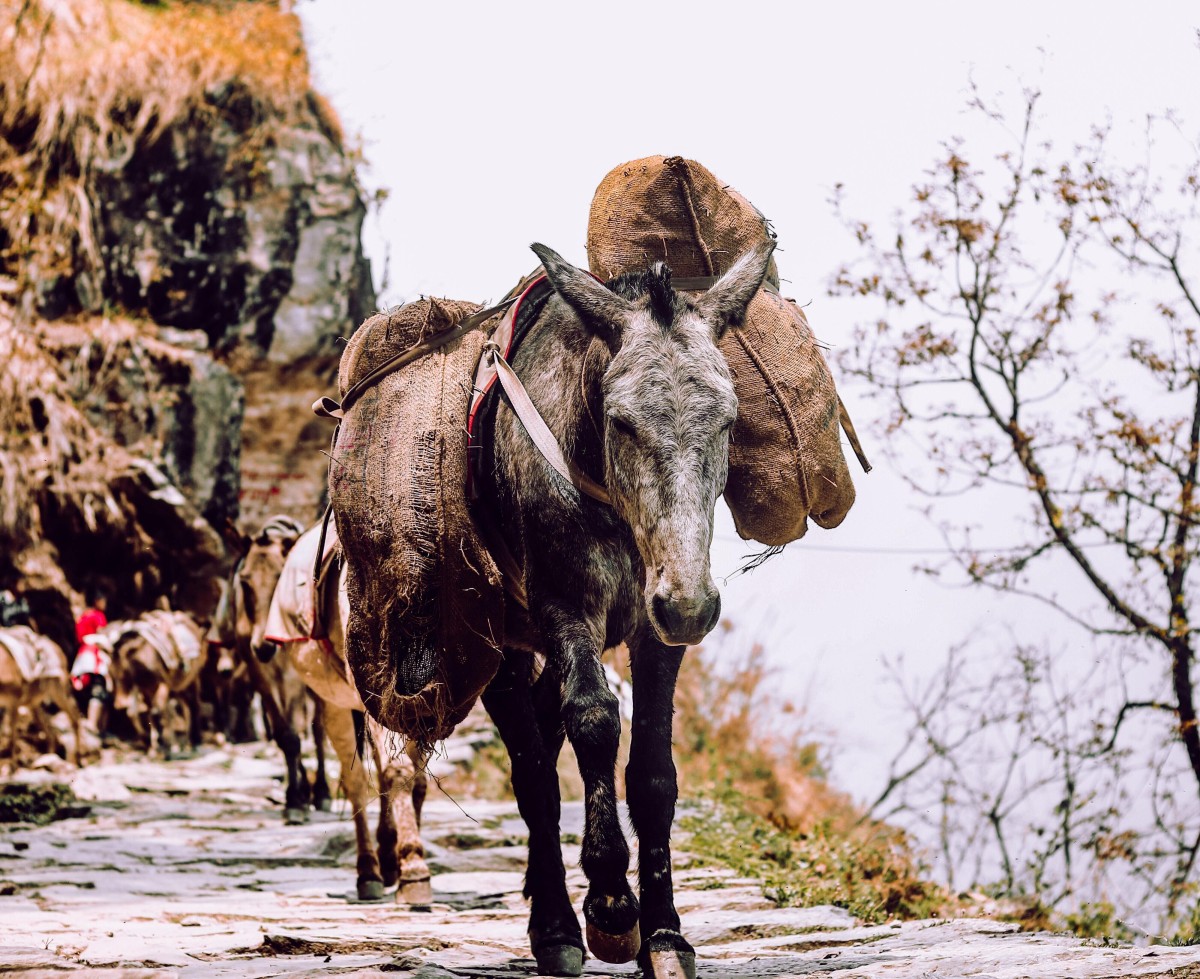 And don't worry, the donkeys are not in any danger, because people in Dalmatia take special care of their donkeys, as they once owed their entire livelihood to this noble animal.
What else can you do in Sukošan and its Surroundings?
In addition to the great beaches of Sukošan and the great and wide range of gastronomy and events, Sukošan offers you an interesting and varied range of activities. It should also be mentioned here that Sukošan and the entire Zadar region are in an ideal location, since some of the well-known national parks in Croatia are easily accessible from here, such as the Plitvice Lakes National Park, the Krka Waterfalls and also the National Park Paklenica.
Now to the activities that you can do directly in Sukošan.
Snorkelling and Deep-Sea Diving
The bays of Zadar offer you magical sea beds for diving and snorkelling. Here you can immerse yourself in the blue paradise of the Adriatic Sea. The diving centre "Zlatna Luka", which is located in Marina Dalmacija, can help you here.
Paintball
In Sukošan you can even spend a great afternoon playing paintball. This extremely fun sport is becoming increasingly more popular. For adrenaline fans, this is the right activity for an exciting afternoon. The paintball centre is located at the entrance to Sukošan.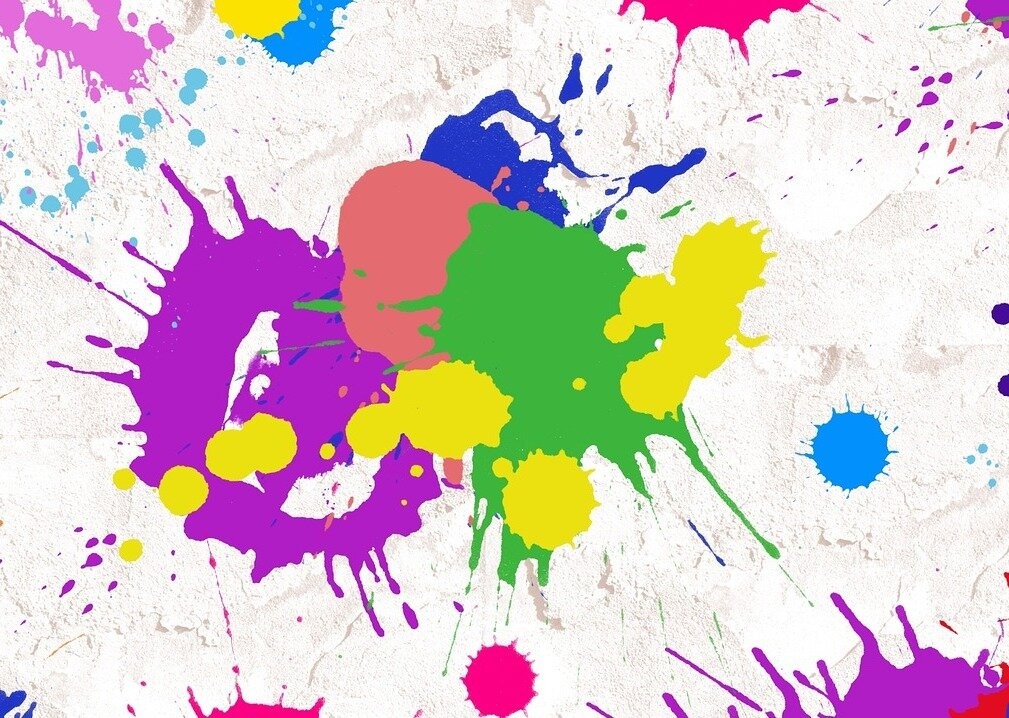 As you can see, you will certainly not be bored during your vacation in Sukošan!
Our best accommodations in Sukošan
Of course, you can also find some of our luxurious accommodations in this lovely place. If you decide to spend vacation in Sukošan, then we recommend you the following villas, in which your dream vacation in Dalmatia will come true.
Villa Dumina – The Rustic Beauty of Sukošan
Villa Dumina in Sukošan offers enough space for 12 guests with its 5 bedrooms and 6 bathrooms. In this rustic beauty, which is built entirely of stone, you can spend a tranquil holiday. In the spacious outdoor area of the villa is the 50m2 pool surrounded by loungers. Here you can experience the real Dalmatia. This family-friendly villa offers you a sea view, a sauna and a fitness area.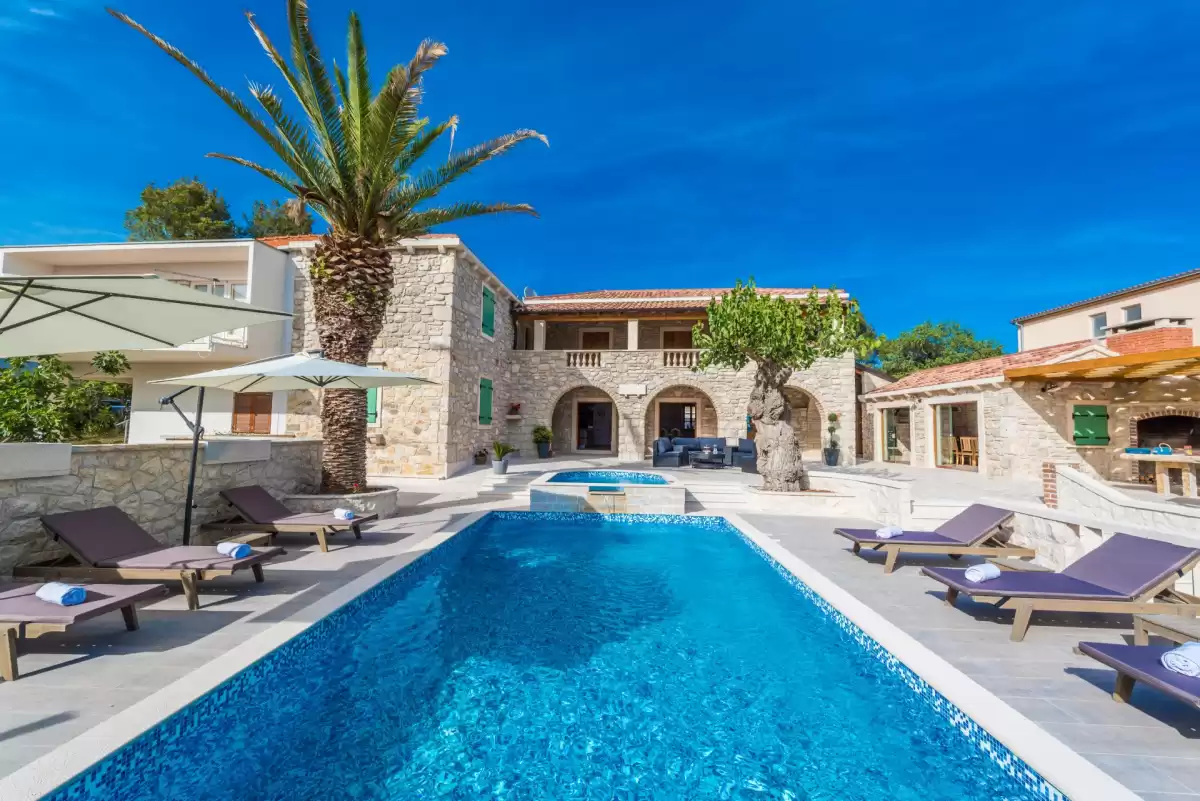 Villa Sukošan – The Family-Friendly Villa
With its huge garden lawn, Villa Sukošan is the ideal villa for a family holiday with children. In its 8 bedrooms and 6 bathrooms, this villa offers enough space for 14 people. Outside you will find the 50m2 pool surrounded by paradisiacal greenery. Garden furniture is also available here, so you can also enjoy outdoor meals here.
Villa Jurenda – Rustic in the Middle of the Oasis
The rustic Villa Jurenda is located in the middle of an oasis surrounded by lush greenery. Here 6 guests can make themselves comfortable in two bedrooms. The turquoise shutters sign the Dalmatian stitch. In the 32m2 heated pool you can relax and have fun. This villa is also ideal for a family holiday.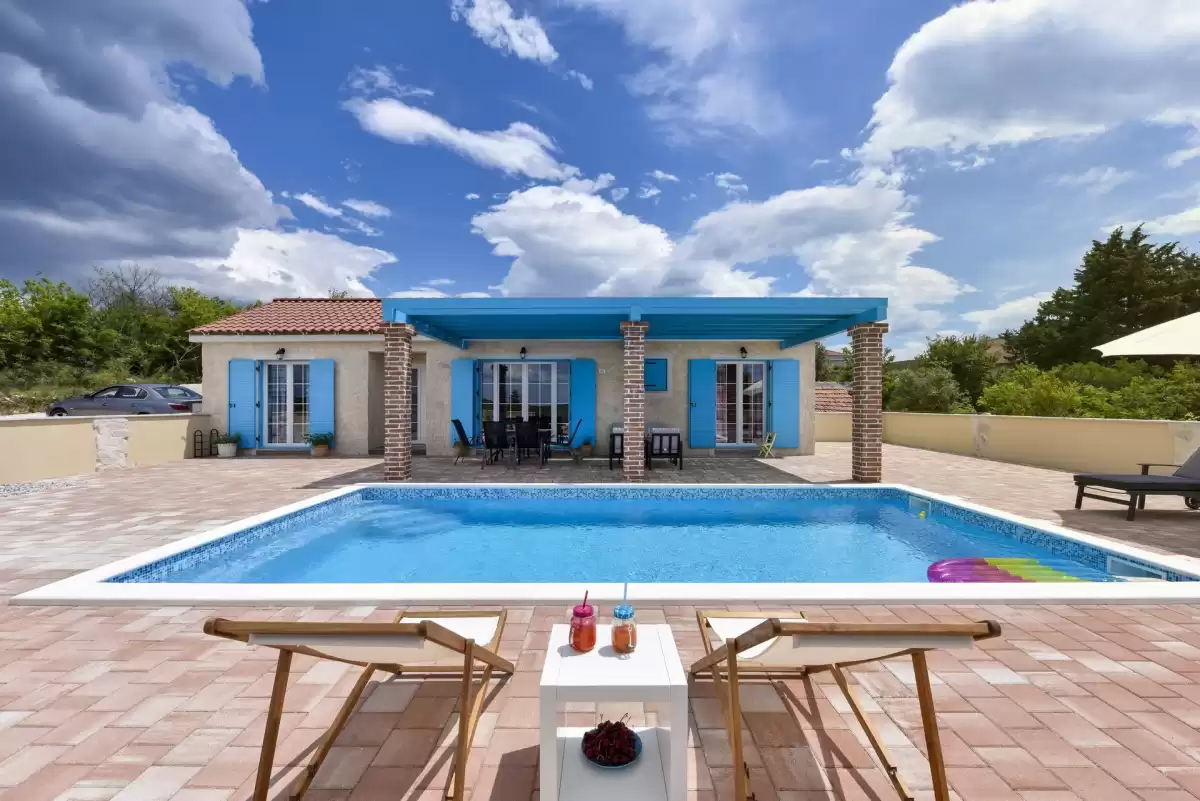 Villa Suncica – The Sunny Villa
In the modern Villa Suncica in Sukošan there is enough space for 8 guests in four bedrooms. From this modern villa you can enjoy heavenly sea views every day. A jacuzzi is also available here and in the garden the 32m2 heated pool awaits you in the middle of a modern wooden terrace.
Villa Twins Sukošan – Villa with the Tropical Outdoor Area
Villa Twins Sukošan wins its guests over with its absolutely cool outdoor area. The exterior of this villa is reminiscent of a tropical garden with lush greenery and palm trees. Here you will find a heated pool and great opportunities for an ideal barbecue with friends. The interior of this villa is modernly decorated and can welcome 12 guests in four bedrooms with two bathrooms.
And so, we have arrived to the end of our little journey through Sukošan. We hope you are intrigued by the charming place of Sukošan and hopefully will come and visit. We definitely recommend it! You can read more information about Sukosan on the website of the Sukosan Tourist Board.
Of course, the whole area around Zadar is stunning and interesting. You are cordially invited to view all of our villas in the Zadar area and along the whole coast of Croatia from our wide and varied range. With our help, we are certain you will find your perfect spot under the Croatian sun.
For all further questions we are here for you!
Thank you very much for reading!