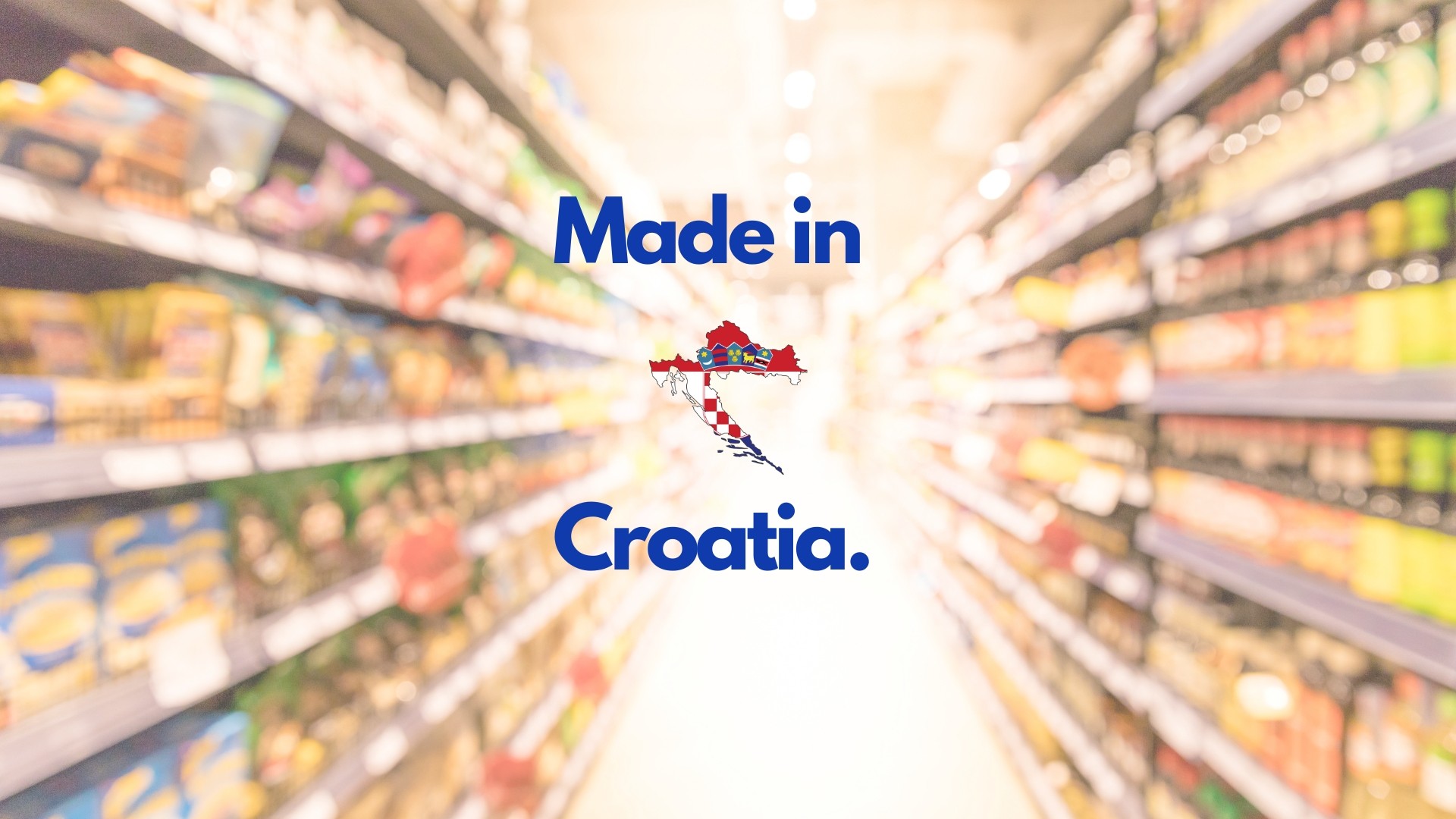 You are spending your vacation in Croatia? Great! Take the chance and get to know authentic Croatian products that you will crave at supermarkets back at home.
That Croatia is a beautiful country with lot to offer is no big news. You have surely heard about its magical natural beauty and rich culture and history. But one thing you may not know is the fact that Croatia has many products on its store shelves that are simply irreplaceable and specific. Many Croats who leave Croatia, after some time start craving Ajvar, Pašteta, Čokolino and similar products for which they simply cannot find a replacement. Therefore, we would like to introduce you to some typically Croatian products that you must try during your stay in Croatia and that you will long for just as Croats do when they are far from home.
Cedevita
One of the most popular drinks during hot summer days is certainly Cedevita. It is a multivitamin powder that, when dissolved in a glass of water, turns into a refreshing drink containing 9 vitamins: C, E, B1, B2, B3, B5, B6, B9 and B12. In addition to orange flavored Cedevita, which has been the most popular and favorite for generations, there are other flavors such as lemon, lime, grapefruit, red orange, elderberry, pineapple and mango. Therefore, the next time you sit down for a drink by the sea, don't waste too much time on deciding what to order. Just refresh yourself with Cedevita and discover your new favorite summer drink.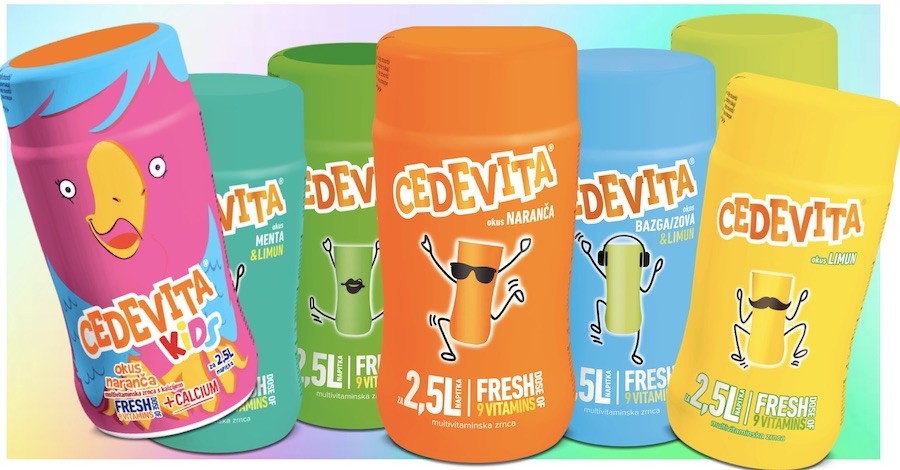 Čokolino
You will find this product in family households all over Croatia. Čokolino is a favorite among children, but also among adults, who are taken back to their childhood by the taste of this delicacy. Čokolino is typically consumed for breakfast and consists of instant cereal flakes with chocolate, which turn into a delicious chocolate porridge when mixed with hot or cold milk. It is produced by the company Podravka and belongs to the product line "Lino", which consists of various products like baby food, cereals, spreads, and snacks for children. Due to its source of protein and vitamins, Čokolino is primarily intended for children because it contributes to the growth and development of the child's organism, but adults also enjoy this energy-rich porridge. Čokolino comes in 12 different flavors, some of which are chocolate, hazelnut, biscuit, honey and vanilla, while you can also find the variation Čokolino Plus, which also contains oatmeal, corn flakes and crunchy cereals. In addition, you can choose a healthier, sports variant - Čokolino Fit, which is rich in magnesium, B-vitamins and fiber and contains 30% less sugar, which is why it is an ideal snack for all those who are physically active and want to eat healthy. You can find Čokolino products in all stores among cereals or baby food. Take the opportunity and try this porridge that brings a smile back to the face of every Croatian, regardless of age.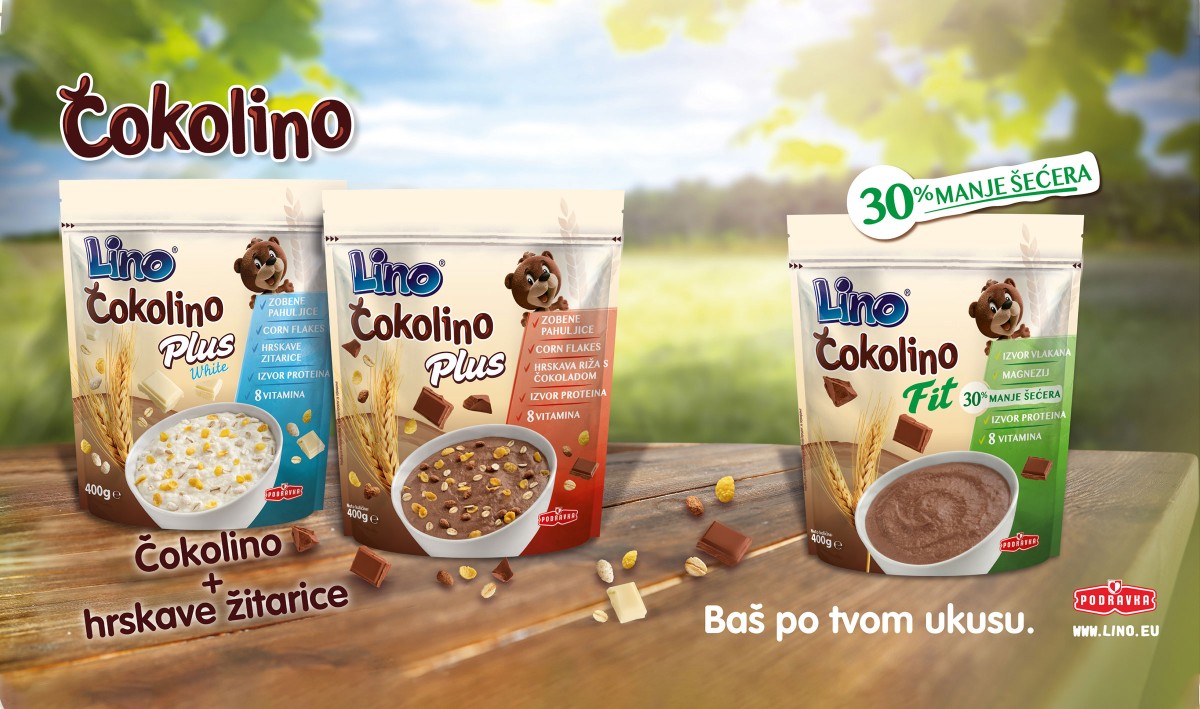 Vegeta
Without this mixture of spices and dried vegetables, cooking in Croatia would be simply impossible! For more than 50 years, Vegeta has been a faithful partner in the kitchen of all Croatians, because just one teaspoon of this spice is enough to round off the taste of all meals. This product is produced by the company Podravka, which is one of the most famous Croatian companies. In the meantime, other countries around the world have also recognized the quality of this product, which is why you can find Vegeta on store shelves in as many as forty countries. Add a few teaspoons of this traditional mixture of spices to your meals and find out its power.
Ajvar
Ajvar is a popular addition to dishes in the Balkans, especially in Croatia and other countries of former Yugoslavia such as Serbia, Bosnia and Herzegovina and Macedonia. It is made from roasted red pepper, eggplant, garlic and oil, and is often seasoned with salt, vinegar and chili peppers. Ajvar is most often served as an addition to grilled meat, especially Ćevapčići, and as a spread for bread, toast or crackers. It is known for its original sweet and smoky flavor and is a great way to round off every meal. Ajvar contains vitamins and antioxidants from the vegetables used, which makes it a healthier option than other sauces such as mayonnaise or ketchup.
Pašteta
Got hungry from all the food we mentioned? Just in time! Because we present to you a popular Croatian delicacy that has gained popularity all over the world. Pašteta is a type of pâté that is often made from chicken, turkey or pork liver, mixed with butter, spices, and sometimes vegetables or herbs. Many Croatians who live abroad often crave the familiar taste of Pašteta and search for it in foreign grocery stores. Thankfully, due to the popularity of Pašteta, it can now be found in specialty stores and online shops worldwide. Along with its unique flavor, Pašteta is also really versatile and can be used in various dishes like sandwiches, appetizers, and as a spread for crackers or toast. With its strong Croatian identity, Pašteta serves as a reminder of home and is a symbol of Croatian cuisine. The most popular brands of Pašteta in Croatia are Gavrilović and Argeta.
Kraš Napolitanke
Time for something sweet, right? Napolitanke are Croatian biscuits that have gained popularity throughout the Balkans. They consist of crispy waffle sheets and delicious chocolate cream. They are usually a dessert, and are often served with coffee or tea. Napolitanke are one of the most popular treats in the region, which is why you can find them in every store. In recent years, several varieties of Napolitanke biscuits have been introduced, including those with fruit fillings and those covered in dark chocolate. Despite the variations, the classic Napolitanke biscuits with chocolate cream remain the most popular.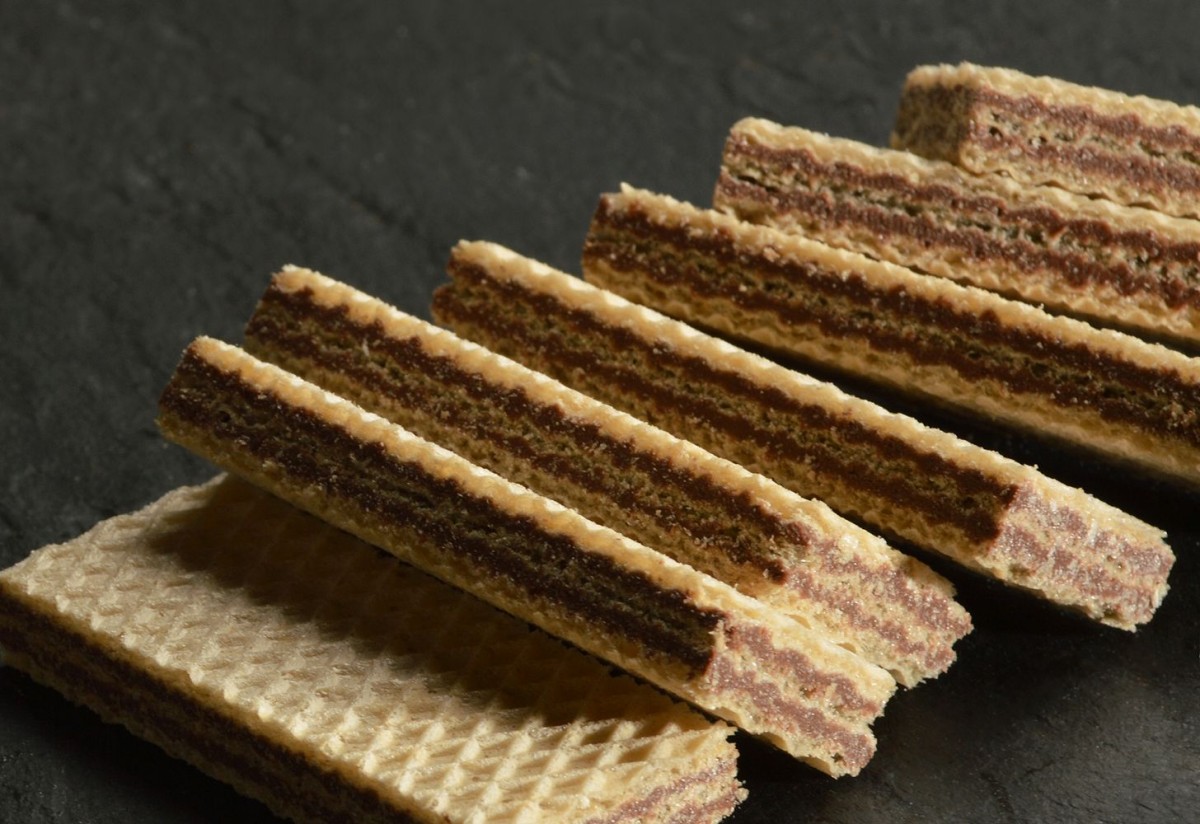 Lino Lada
We continue in a sweet tone with Lino Lada. This fine chocolate and milk spread is a popular alternative to the world-famous Nutella, and is known for its excellent taste and creamy texture. Lino Lada is made from high-quality ingredients, including cocoa, milk and hazelnuts, and is used as a spread for toast, pancakes, waffles, etc. Although there are various flavors, Lino Lada is most often associated with the black and white spread, Lino Lada duo, which makes a delicious combination of hazelnuts, milk and cocoa. Other types of Lino Lada include Lino Lada Nougat, Lino Lada Milk, Lino Lada Coconut and Lino Lada Gold. In addition to spreads, in the freezer section you will also find Lino Lada ice cream, which was declared the world's best ice cream in 2019. Sweeten your warm summer evenings in Croatia with pancakes filled with Lino Lada or refresh yourself with creamy Lino Lada ice cream during hot summer days, believe us, you will not be disappointed!
Kraš Bajadera
These popular Croatian pralines consist of a mixture of ground almonds, hazelnuts and walnuts, combined with milk chocolate and nougat cream that simply melts in your mouth. Bajadera pralines are a popular gift for special occasions because they simply make everyone happy. They are also popular outside the borders of Croatia, even in distant Japan. These creamy pralines have become a Croatian cultural product that has found a place in the hearts of many people around the world. Surprise your loved ones and bring them a box of Bajadera pralines that will give them a taste of Croatia.
And there are many, many more products that are worth mentioning, such as the long list of products of the company "Kraš", like the cookies "Domaćica", "Moto", "Jadro", "Tortica", the candies "Kiki", "505", and "Bronhi", or the chocolates "Dorina", "Čoksa" and "Bananko". Also, you should try the coffee and teas of the Company "Franck", snacks like "Kviki", "Koestlin" salted sticks, and so on.
If you want to come to Croatia to try these Croatian products but need an accommodation, click here and take a look at our wide offer of luxury villas with a private swimming pool along the entire Adriatic coast.
What are you waiting for? Add these Croatian products to your shopping list and find out why they are so special! Try these authentic and traditional Croatian products and take your Croatian experience to a whole new level. However, be prepared for the fact that you will be in need for more space in the trunk of your car to store your favorite Croatian products on the day of your departure.