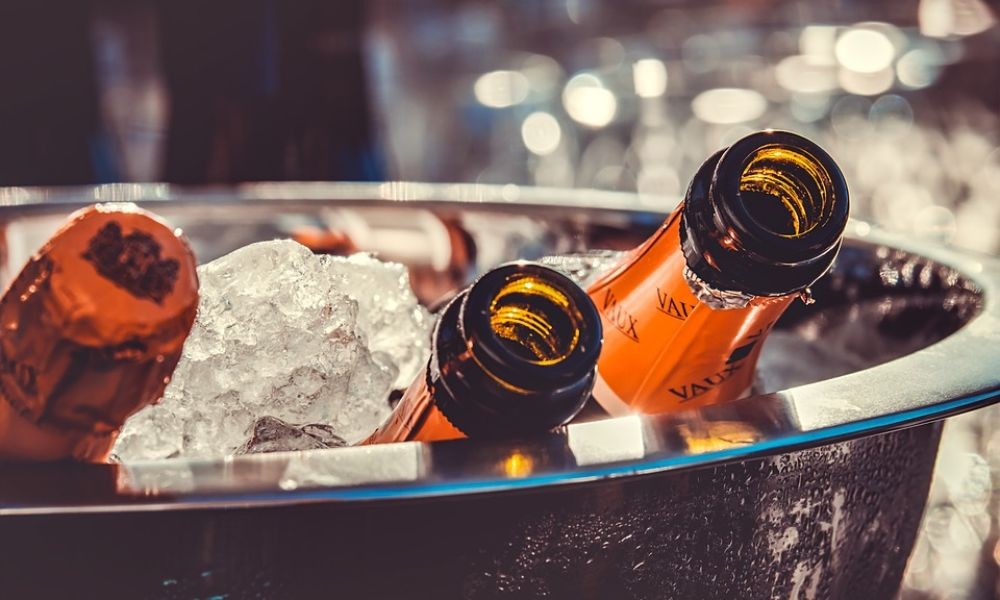 Visit the beautiful coastline of Croatia and dance the night away at some of the best party destinations in the region. From festivals on the beach to upscale nightclubs with private pools, Croatia has something in store for anyone looking for a fun time during their vacation.
Croatia is an extremely popular tourist destination that attracts millions of tourists each year who want to experience the beautiful Adriatic Sea, taste the delicious local Mediterranean cuisine and discover the rich cultural and historic heritage of Croatia. However, Croatia is a hot summer party destination as well. Read our blog and find out which party destinations you have to visit for a crazy summer holiday in Croatia.
Zrće, Island Pag
The island of Pag situated in central Dalmatia in the vicinity of the historic city of Zadar is probably the most popular and according to many the #1 party destination on the Adriatic Sea. The Blue Flag Zrće Beach in Novalja worked hard to earn the title "Adriatic's Ibiza" by hosting insane beach parties 24/7 during hot summer nights in some of the hottest Croatian clubs like Aquarius, Papaya Club, Kalypso, Noa Beach Club and many others.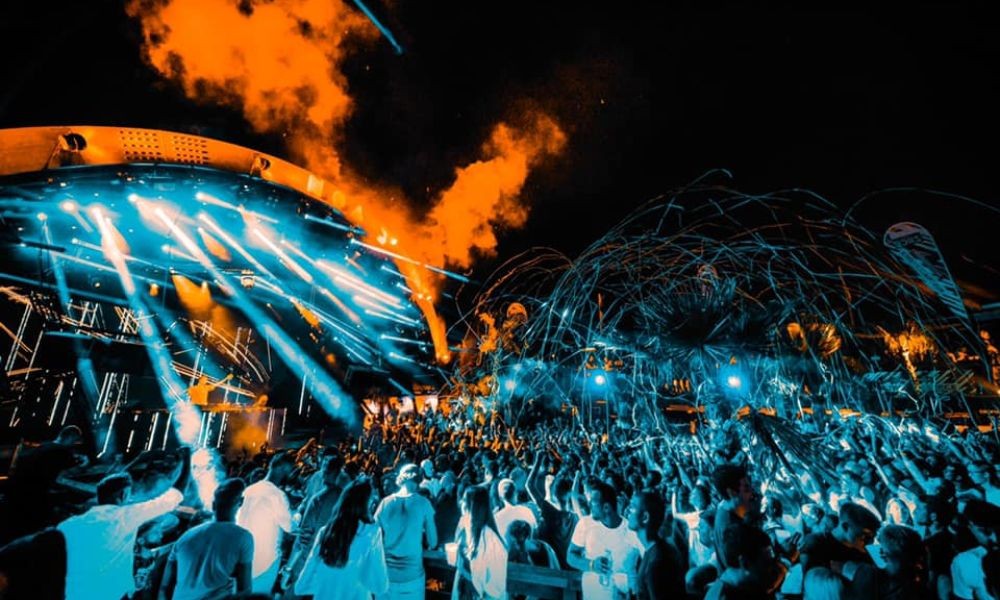 Festival lovers will want to visit Zrće Beach when some of the biggest festivals take place, from which we would like to highlight the hip hop music festival Fresh Island Festival which is visited by global superstars such as Snoop Dog, A$AP Rocky, Wiz Khalifa, Chris Brown, Iggy Azalea, Migos, Kehlani to name a few, the decade old Hideout festival, Zrće Spring Break Europe, which is one of the most popular spring music festivals in the region, as well as the electronic music festival Sonus which gathers more than 60 international underground superstars to ensure its visitors a crazy rave experience.
Tisno, Island Murter
While we are on the topic of insane summer music festivals, welcome to Tisno on the island of Murter – heaven on Earth for any festival lover ever. The island of Murter is a North Dalmatian island northwest of Šibenik easily reachable due to its vicinity to the two major Croatian airports (Split Airport 60 mins and Zadar Airport 45 mins), as well as its bridge which connects the island of Murter with the mainland.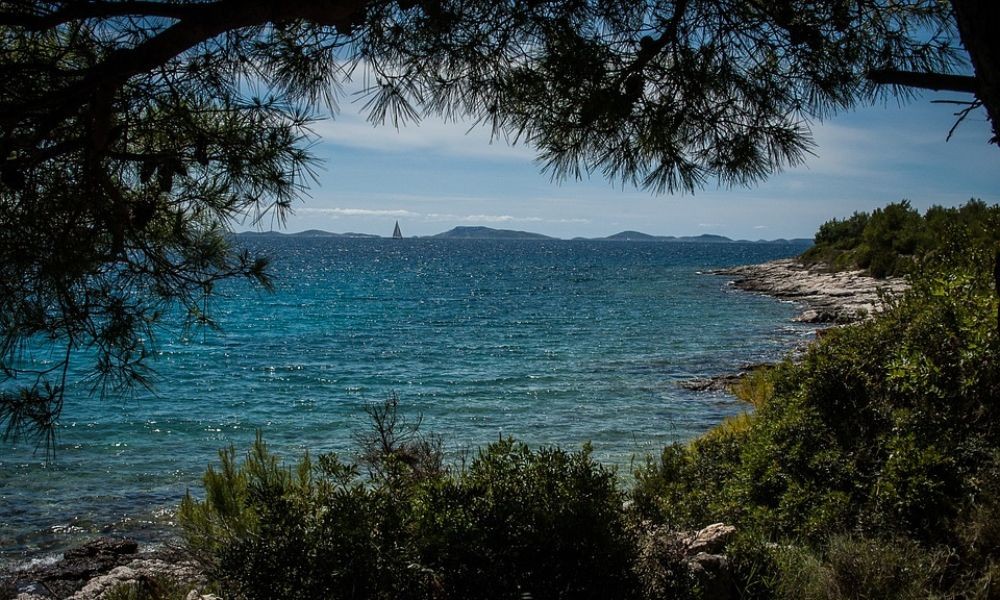 Week after week a new festival is taking place in The Garden Resort near Tisno during the months of July and August. Love International, Suncébeat, Outlook Origins and a bunch of others feature a unique concept and experience while striving to achieve one common aim – provide its visitors with the most insane summer experience of their life. Being festival enthusiasts ourselves, we already introduced each and every festival taking place in Tisno in 2021, on which you can get more information by clicking here.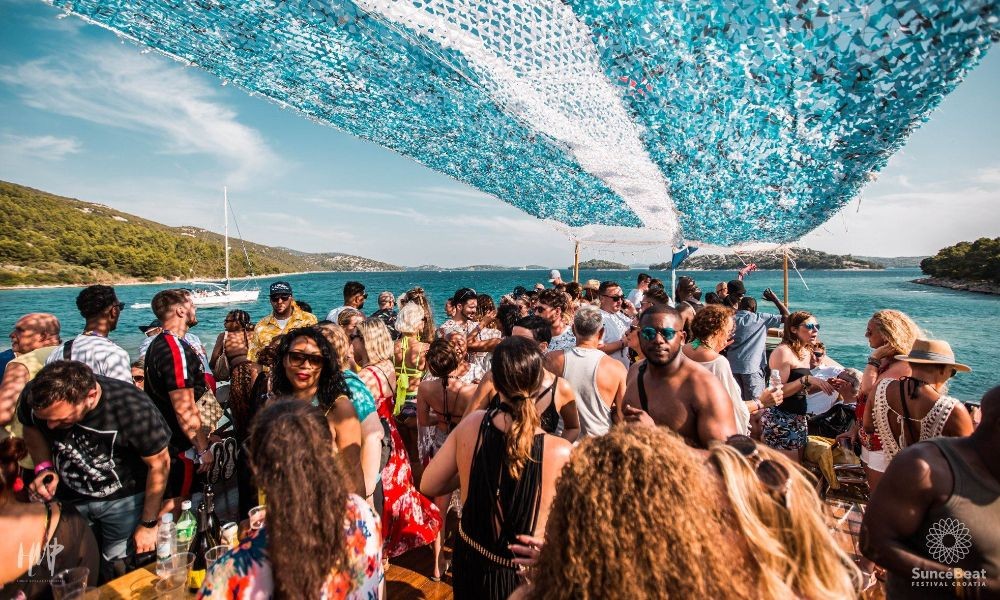 What did you say? You don't have enough time to be at a festival for several days? No problem! Barbarella's Discotheque, an open-air club that landed on The Guardian's list of best night clubs in the world, found its home in Tisno. Festival goers go there for an afterparty every day, so you will get a glimpse of what its like to be a part of such an insane experience.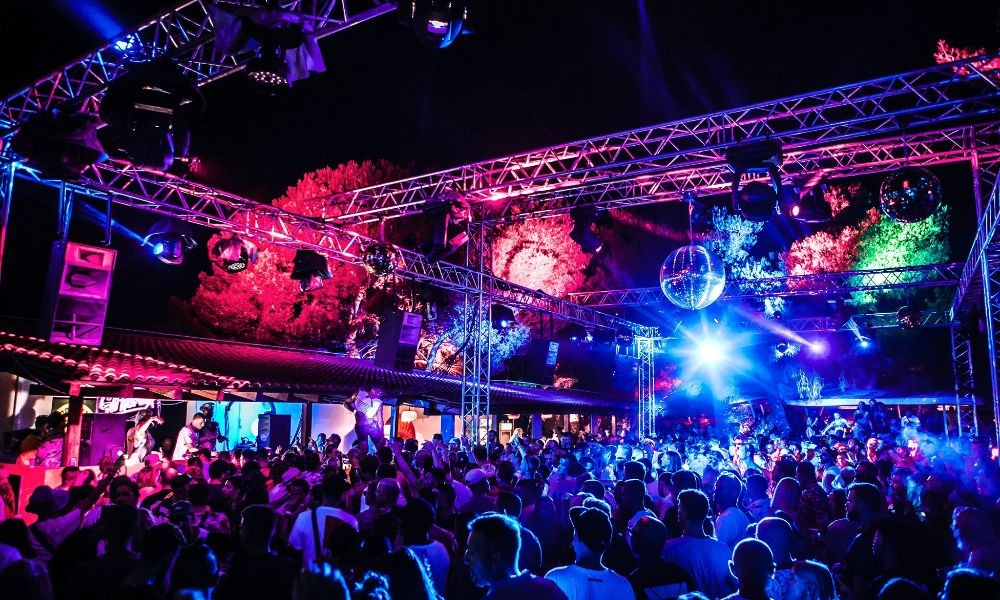 Due to its many amazing festivals all summer long and possessing one of the best nightclubs in the world, Tisno deserves a place among the best party destinations on the Croatian coastline.
Split
Three words: Ultra Music Festival. The outdoor music festival which originated in 1999 in Miami achieved world-wide success and branched out into the global festival scene under the project Ultra Worldwide in 2008. Sine July 2013, Ultra Europe has been hosted by the beautiful city of Split, garnering thousands upon thousands of visitors who cross many kilometers just so they can be a part of this amazing experience.
However, Ultra Music Festival is not the only party experience Split has to offer. There is a slew of clubs and bars such as the Hemingway Bar, which has the longest bar in Croatia and a stunning beachside location, where you can party all night long to some of the hottest international and local tunes.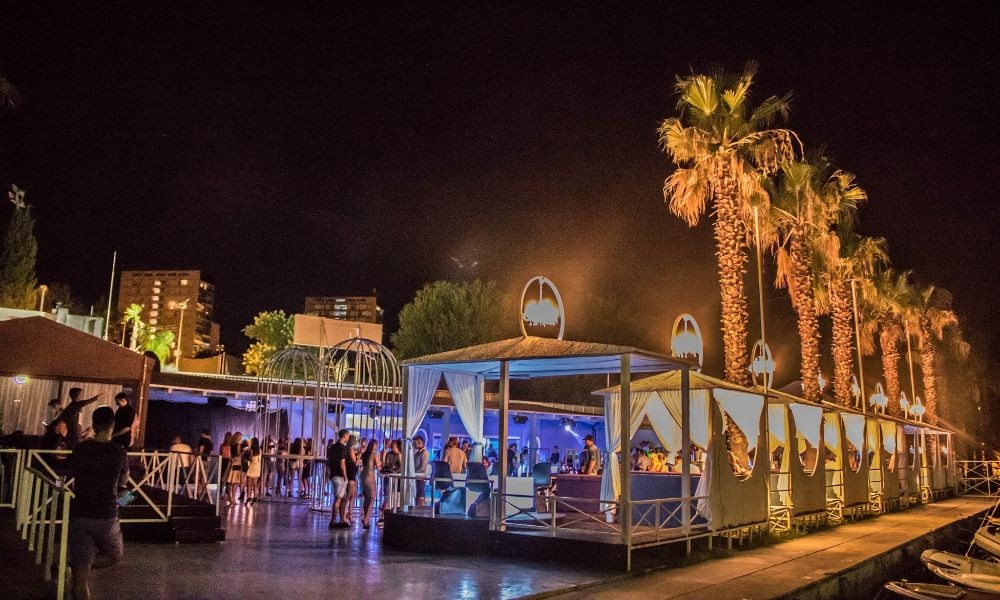 Hvar, Island Hvar
Once you have partied to your heart's content in Split, rent a boat and visit the sunniest island in Croatia – the island Hvar.
The biggest town on the island has the same name as the island itself and is known as being a posh party destination in Croatia visited by many Hollywood bigshots. You might have seen the viral video of Prince Harry who had such a blast in Hvar he managed to fall into the pool of the nightclub Veneranda. If not, go watch it after you finish reading this blog. It's hilarious.
Even Beyoncé visited this stunning island and was so taken aback by the beauty of a tree she saw there that she decided to name her child after it – Blue Ivy, to whom the Mayor of Hvar conferred honorary citizenship.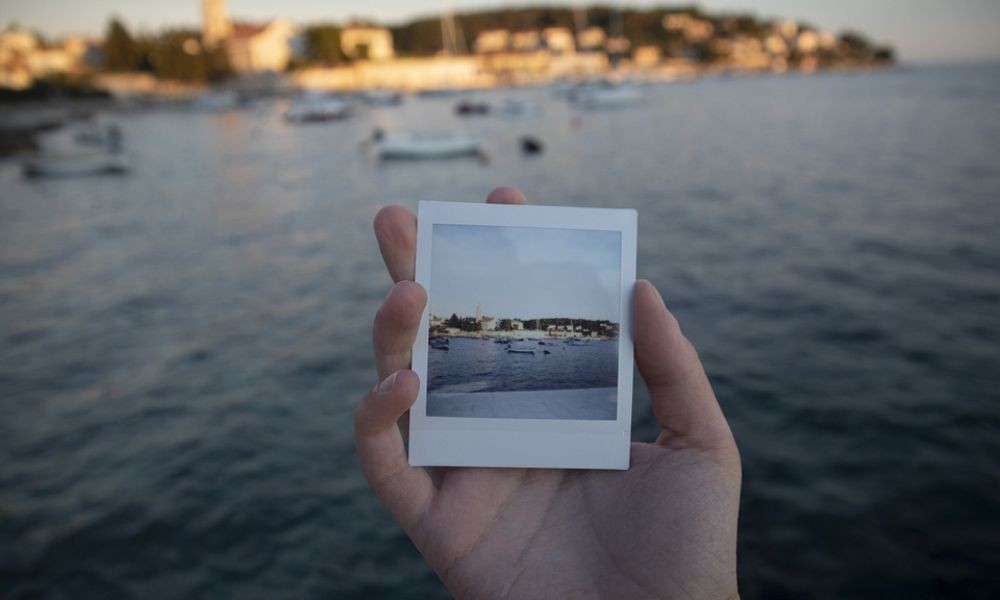 In addition to the nightclub Veneranda, you might be interested in visiting the upscale luxurious club Pink Champagne and the Central Park Club, where you can eat breakfast in the early morning hours after you have danced the night away. Furthermore, you have to visit the notorious clubs Carpe Diem and Carpe Diem Beach, otherwise you hadn't truly experienced Hvar as a party destination. And being the bougie destination that it is, you will be able to participate in a champagne shower at Laganini Bar.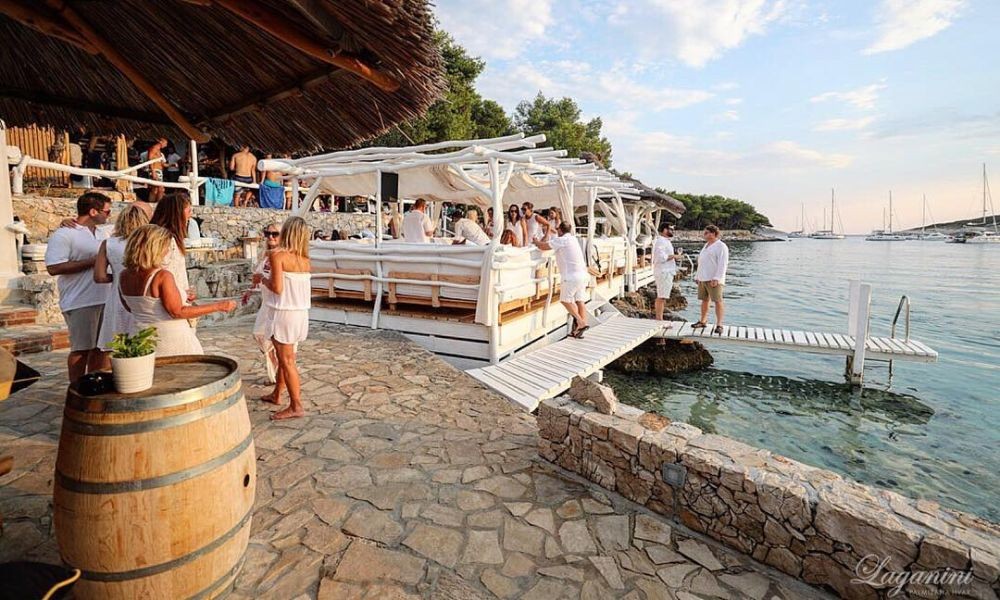 Pula
Thus far, we have mainly discussed Croatian party destination in central Dalmatia. However, the peninsula Istria also has a rich and lively nightlife, especially the city of Pula, whose center is dominated by the Roman amphitheater which acts as a historic monument and a summer venue for concerts and festivals.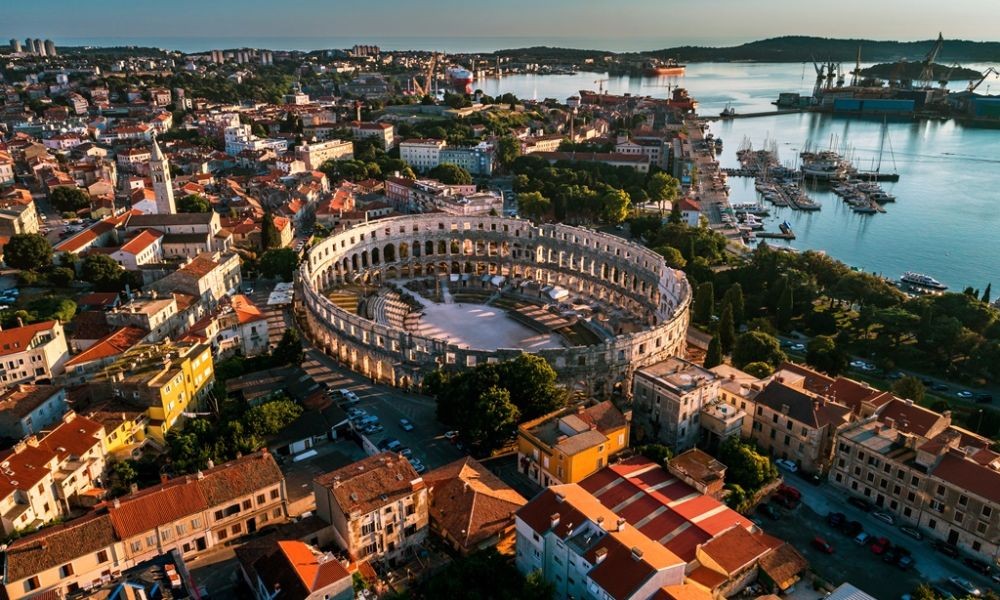 One of the most known partying events taking place in Pula is the Seasplash Festival with live music on the beach, free camping, workshops and much more, all while listening to the best artist of Raggae, Dub, Drum'n'Bass, Dancehall, etc. Furthermore, Pula's many nightclubs and bars will provide the most diverse partying experience on the Croatian coastline.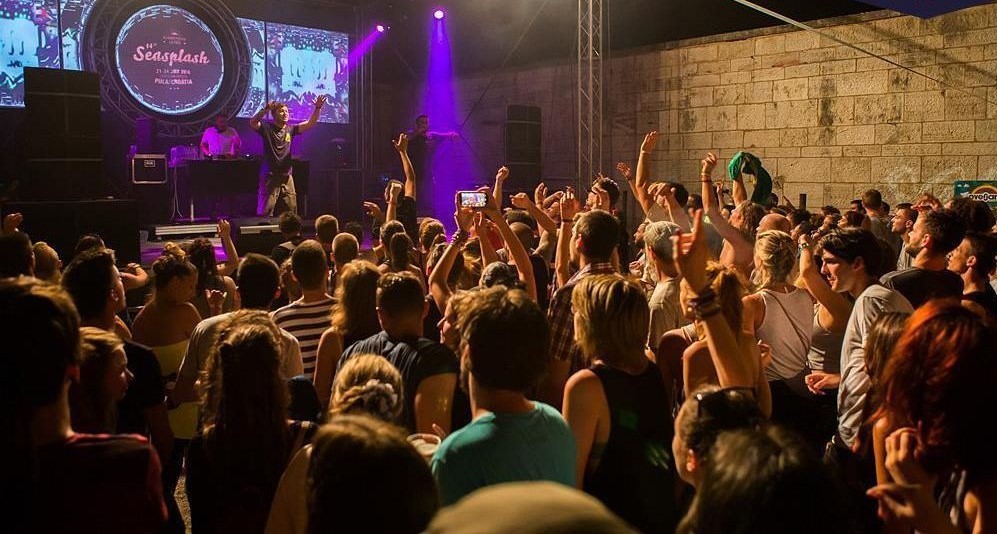 Now you know all the best party destinations on the Croatian coastline where a fun time is guaranteed. You have probably already decided to visit Croatia, if you are looking for the top spots for going out, so you probably are searching for an appropriate accommodation. We can help you spend a vacation in Croatia in luxury by renting the most beautiful villas in the region, carefully handpicked by yours truly.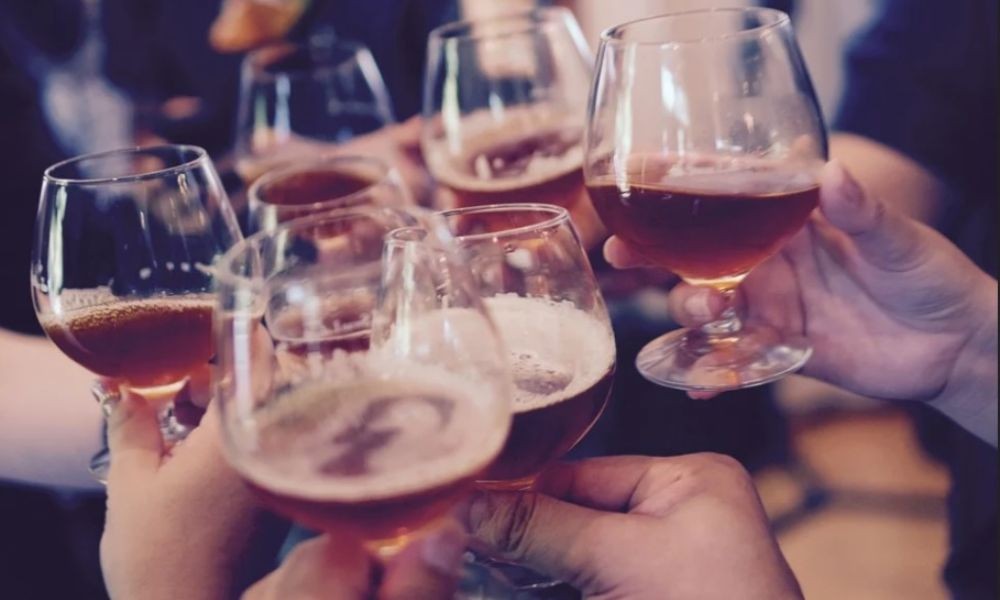 As always, if you have any further questions, contact us. Adriatic Luxury Villas is always at your disposal!
Thank you for reading!