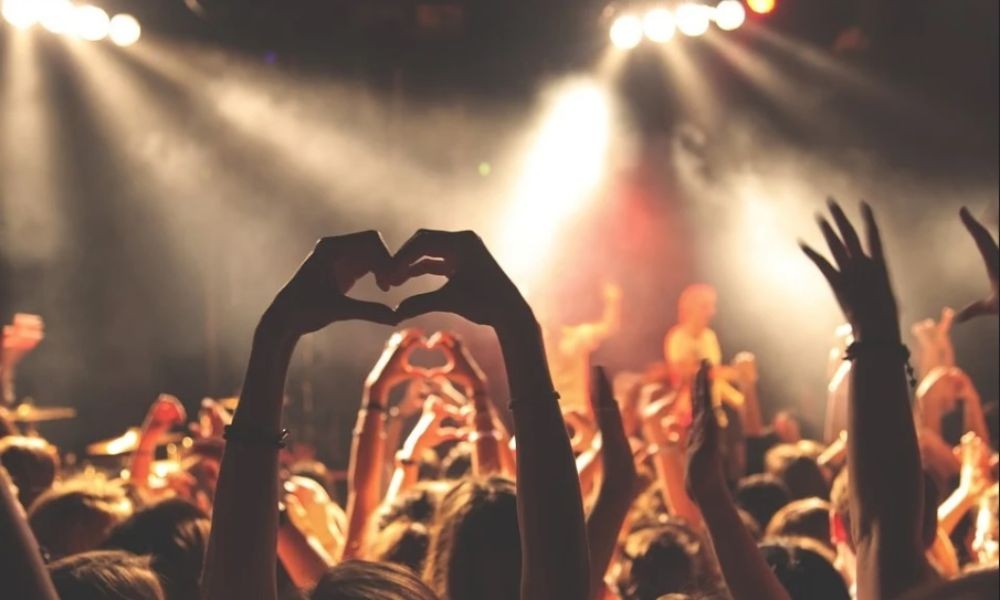 Discover the hottest summer music festivals in Dalmatia hosted by the beautiful Garden Resort in Tisno. Visit the breathtaking island of Murter and treat yourself to a unique vacation in Croatia accompanied by the sound of electronic music.
It's safe to say that 2020 was one hell of a year. Unfortunately, many of us will remember it by the COVID-19 pandemic, lockdown, social distancing and world-wide societal unrest. However, as the old saying goes: "after rain comes sunshine". While it may sound cliché, this saying certainly embodies what everyone wishes for in 2021. Therefore, we decided to send some good vibes into the universe by introducing the upcoming Garden Festival 2021 Events in Tisno Croatia.
Complete List of Garden Festival 2021 in Tisno Croatia
If you didn't know, Tisno is THE Croatian summer destination for party lovers and festivalgoers. Starting from July all the way to the end of August, numerous summer music festivals take place in the gorgeous Garden Resort near Tisno where the most talented DJs and artists from all around the words come to perform. Continue reading this blog and find out how you can be a part of this incredible experience.
1. Dimensions Festival (01, Jul – 05, Jul 2021)
Dimensions Festival is a Croatian electronic music festival that gathers music lovers from all around the world to enjoy the soulful electronic tunes from a variety of genres such as Drum & Bass, Disco, Techno, House, Soul, and many others. Striving to create a bigger and better experience for its visitors, Dimensions Festival will take place from the 1st to the 5th of July 2021 across three one-of-a-kind locations: the picturesque Garden Resort in Tisno, the highly exclusive fortress-rooftop Amphitheatre in Šibenik and an afterparty in the renowned Barbarella's Discotheque, where you can dance the night away under a star ceiling. Ticket holders of Dimensions Festival can hop on a boat and party with some of their most beloved artists. Tickets are on sale right now, so buy your ticket by clicking here and be part of this amazing experience!
2. Hospitality On The Beach (08, Jul - 12, Jul 2021)
Party for five days and five night, from 8th to the 12th July 2021, in The Garden Resort on a private beach next to the turquoise water of the Adriatic Sea to the beats of the world-famous Drum & Bass label Hospital Records. Having to take a year off due to the COVID-19 pandemic, Hospitality On the Beach is itching to welcome Drum & Bass lovers and deliver on last year's promise of an insane festival experience and take it to the next level. Stay ahead of the game by planning your summer in Croatia in advance and purchase your ticket now by clicking here! See you on the sunny beach!
3. Love International (14, Jul – 20 Jul 2021)
Love International is the worthy successor of the OG Croatian music festival The Garden Festival that paved the way for all other festivals including Dimensions, Hideout, Outlook, and many others. This year's Love International will once again be a week of craziness starting on the 14th and ending on the 20th July 2021. Spend a week in a Dalmatian paradise full of escapism, hedonism, performers on multiple stages and, of course, love. Tickets are selling fast, so make sure to grab yours by clicking here!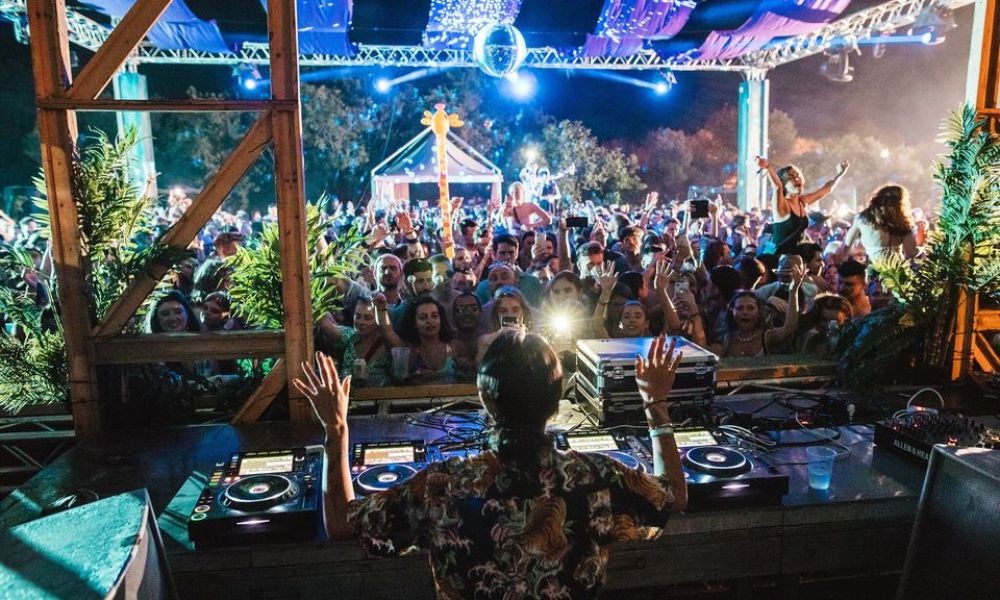 4. Suncébeat (22, Jul - 28, Jul 2021)
Suncébeat is a carnivalesque festival that has been gathering groups of like-minded souls and lovers of quality underground Techno, R&B, Soul, Disco, House and Funk music for a decade. This year's Suncébeat, taking place from the 22nd to the 28th July 2021, seeks to push the boundaries of music festivals by inviting the legendary performers of the past and genies innovators of today. Who knows what kind of surprises await you this year on the Suncébeat. But one think is for sure – you will have the time of your life sipping on cocktails right by the beach, dancing under the stars and enjoying the brilliant underground music. Become part of the Suncébeat family by purchasing your ticket here.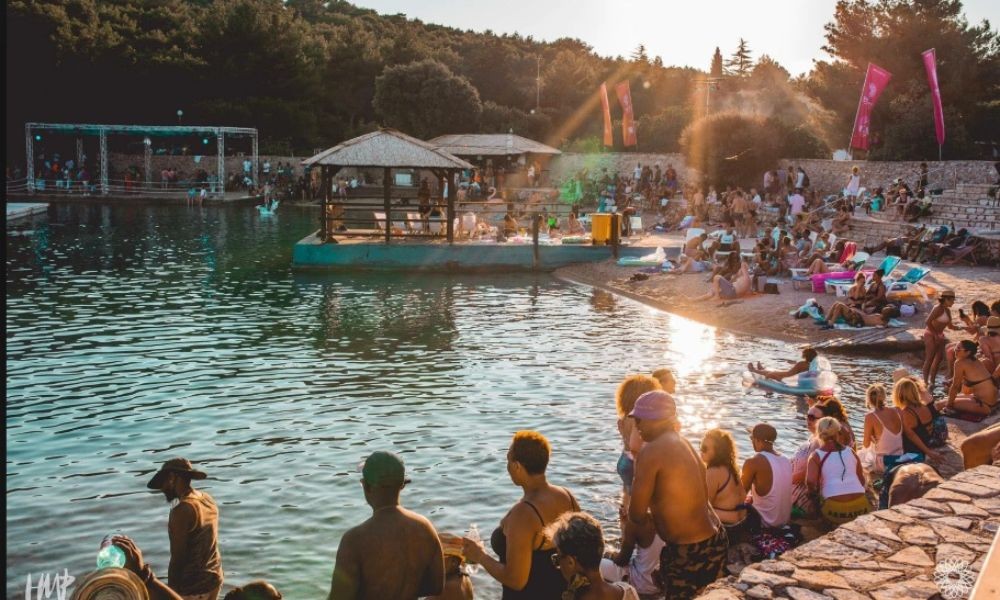 5. Outlook Origins (29, Jul – 03, Aug 2021)
After years of successful festival events, this year's Outlook festival decided to come up with a new concept – Outlook Origins. As the name suggests, Outlook is going back to its origins and celebrating the sound system culture, which was the foundation of its success. From the 29 July to the 03 August 2021 you will be able to listen to the scene's most influential artists from Dubstep, Drum & Bass, Dub & Reggae, and Jungle and Grim. Just like its friend Dimensions Festival, Outlook Origins will take place on three locations. The spectacular opening concert will be held on the fortress-rooftop Amphitheatre in Šibenik followed by five days of 24/7 partying in The Garden Resort and on the terrace of Barbarella's Discotheque. Ensure an unforgettable holiday in Croatia by purchasing your ticket for Outlook Origins here.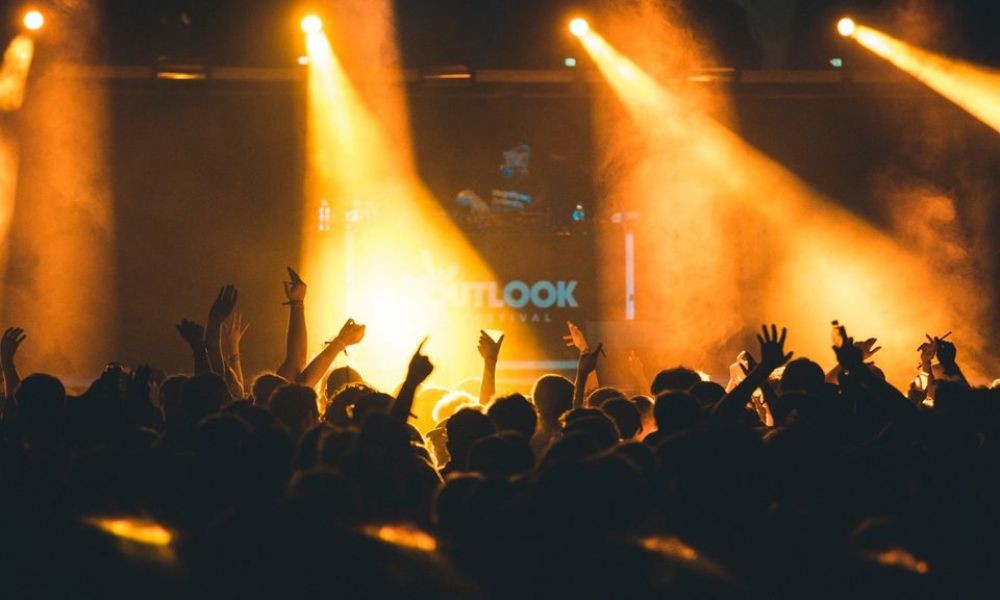 6. Defected Croatia (05, Aug – 10, Aug 2021)
For six days and seven nights, from the 5th to the 10th of August, the beautiful Garden Resort in Tisno will be taken over by Defected Croatia which is bringing headline sets form house legends to global superstar DJs. The festival celebrates escapism, inclusivity and togetherness under the sun and moon of the Croatian sky. Start your day off by doing yoga on the beach, hang out with your favorite DJs or go on a boat party organized twice a day with the hottest underground music talents. Treat yourself and get your ticket for Defected Croatia here!
7. Dekmantel Selectors (26, Aug – 30, Aug 2021)
Dekmantel Selectors will be wrapping up the summer of 2021, which is going to take place from the 26th to the 30th August 2021. This exclusive festival, which offers only 2500 tickets, is an end-of-a-summer camp, where festivalgoers will experience five days of bliss on an intimate Dalmatian beach near Tisno with the music of some of the world's finest DJs. The capacity of 2500 festivalgoers ensures a relaxed atmosphere for conversation and self-expression. Dekmantel Selcetors features three stages where performances are held from midday to evening, several boat parities per day, and, of course, the infamous Barbarella's nightclub where two to three performers will keep the party alive from midnight to 6am. End your summer, 2021 in style by attending the Dekmantel Selectors and purchase your ticket here.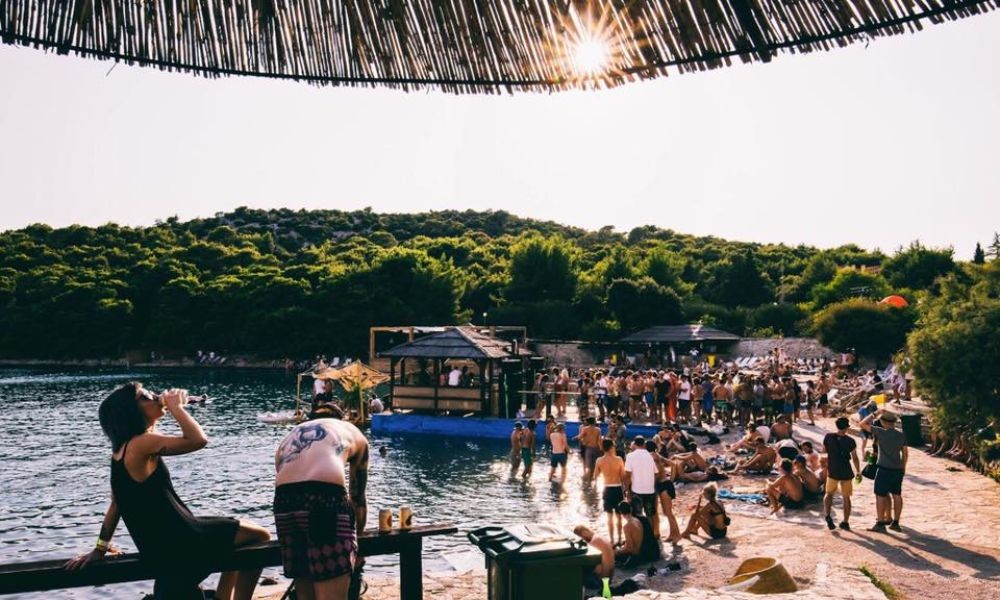 Travelling to Tisno
Tisno is easily reachable destination for festivalgoers world-wide, since it is ideally located on the Adriatic coastline halfway between the Zadar (45 mins) and Split (60 mins) airports on the island of Murter which is connected to the mainland with a short drawbridge. Croatia Airlines, Ryanair, EasyJet, Germanwings, Jet 2 and other airline companies have flights from all around Europe to both Zadar and Split. Furthermore, you can reach Tisno by bus. Even though there are no direct international buses to Tisno, there are an abundance of them from Germany, Switzerland, Austria, Slovakia, Italy, Czech Republic, etc. to Zadar, from where you go on a less-than-an-hour-long bus ride to Tisno.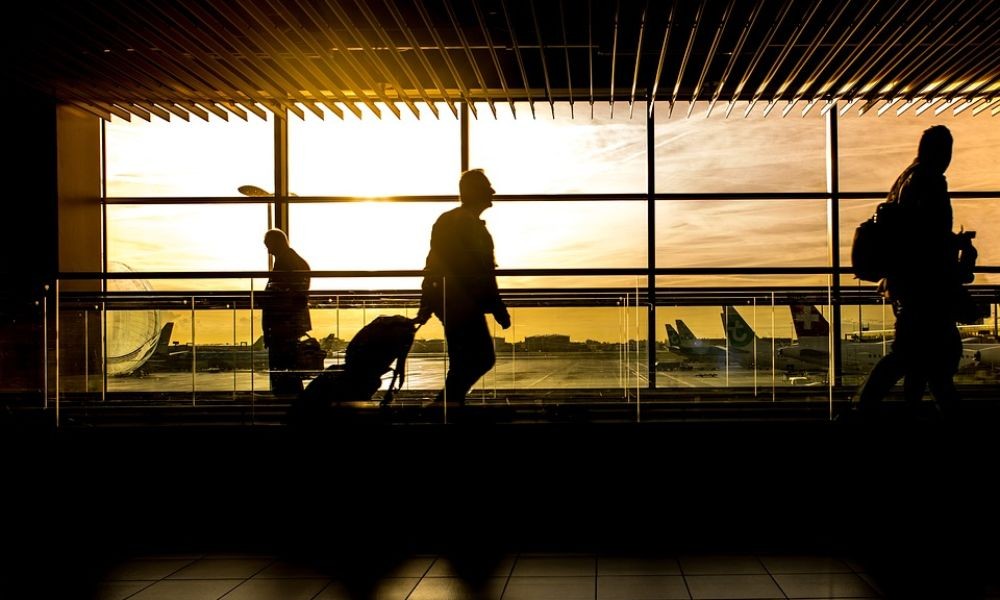 Accommodation in Tisno on the island of Murter
We introduced you to the upcoming Garden Festival 2021 Events in Tisno Croatia, as well as how to reach Tisno. The only thing left is to help you find your perfect luxury villa which will elevate your partying experience to the next level. Therefore, check out our selection of the most stunning villas in the region and experience an unforgettable holiday in Croatia.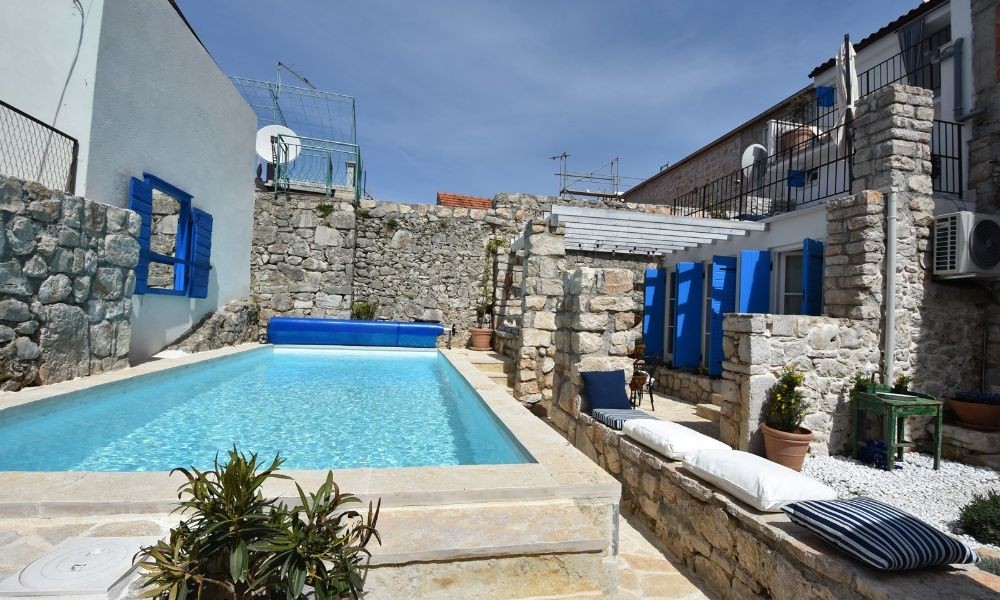 We hope one or more of the Garden Festival 2021 Events in Tisno piqued your interest and helped you in your decision on when to visit Croatia. For any further questions, do not hesitate to contact us. Adriatic Luxury Villas is always at your disposal.
Thank you for reading!