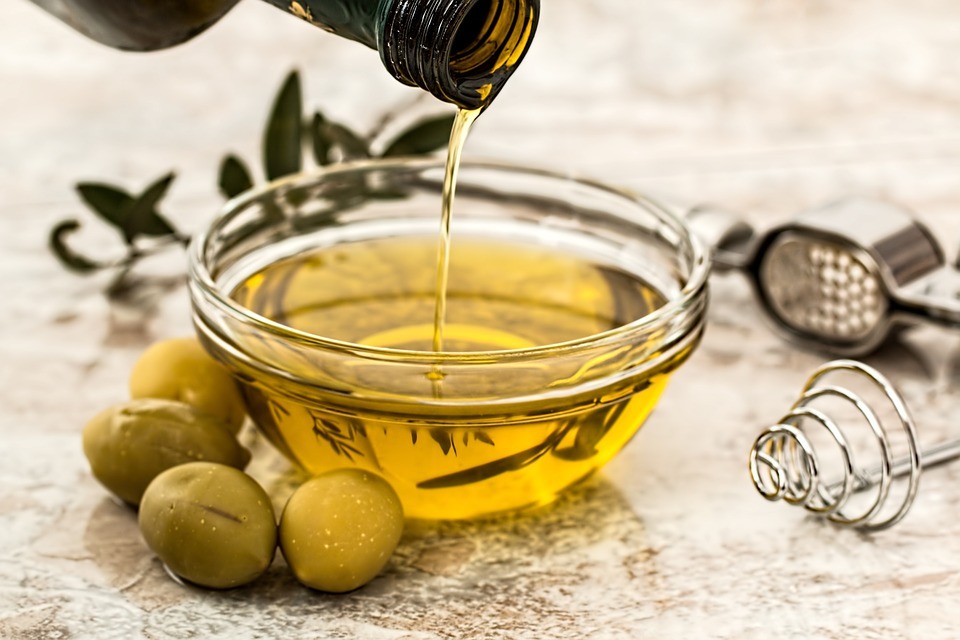 The sun-drenched Dalmatia, which enjoys a Mediterranean climate, is known for its cultivation of high-quality olive oil. Find out in our blog which are the best olive oils in Dalmatia.
Sun-drenched Dalmatia, which has a predominantly Mediterranean climate, is known for its excellent traditional gastronomy, of which high-quality olive oils are an indispensable part, in addition to its beautiful beaches, gorgeous coastal towns and impressive nature beauties. The best olive oils, which are often awarded at world-famous exhibitions, come from local producers from the sunny islands, as well as from coastal and continental parts of the region. Find out in our blog which are the best olive oils in Dalmatia and get acquainted with the region and its unique gastronomic offer.
Božić uje, olive oil from the Božić Olive Mill, Hvar
Božić uje, one of the best olive oils in Dalmatia, comes from sunny island of Hvar. Produced by the local Božić Olive Mill, this olive oil comes from the autochthonous and most widespread Croatian olive variety, which has been grown in this area for over 2000 years.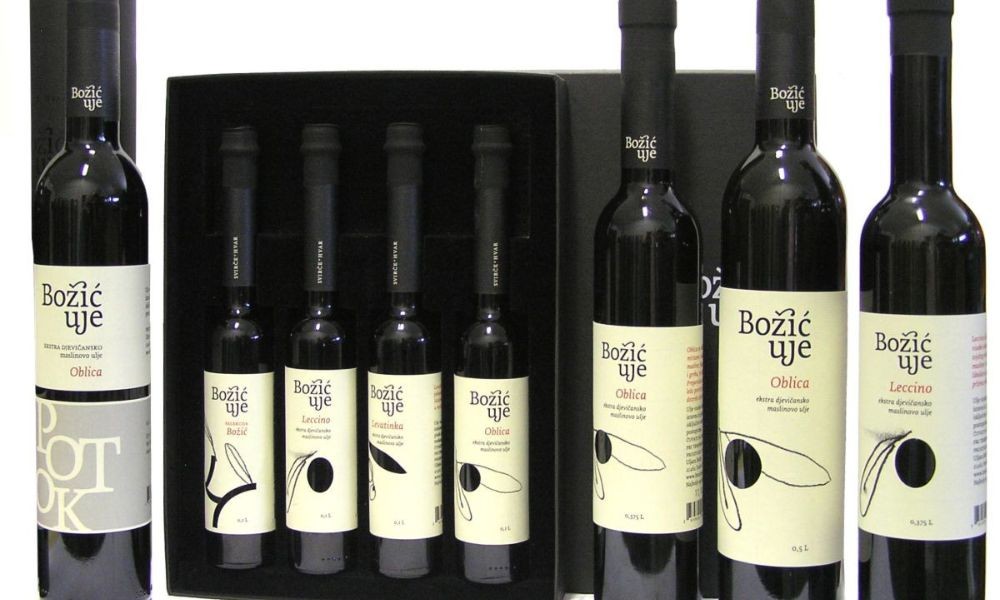 Eva Marija, olive oil from the family farm Čurin Eva Marija, Hvar
Produced from olives grown on the eastern part of the island of Hvar, Eva Marija olive oil is made from the Levantine variety. At this year's prestigious New York Olive Competition, NYIOOC, this olive oil took home the golden medal.
Fortica, olive oil, family farm Ivica Vlatković, Zadar
Fortica, the award-winning olive oil of the olive grower of Zadar, Ivica Vlatković, also won a medal at the prestigious NIYOOC competition in New York this year. His olive oil is a bled of the olive varieties moraiolo and coratina.
Sv. Ivan Blend, olive oil, Sveti Ivan oil mill, Vodice
The small town Vodice near Šibenik has the famous oil mill Sv. Ivan and the awarded extra virgin olive oil Sv. Ivan Blend, which is produced from no less than four olive varieties.
O, brand of olive oil, the oil mill of the Škrobica Čiovo family
The charming olive oil brand O, produced by the Škrobica family on the island of Čiovo near Zadar, is truly one of those with a special story. As a unique label for the oblica variety from which O olive oil is produced, the O brand also carries the symbolism of the circle as the perfect geometric sign and signifies the Ode to Life.
NU Boutique, olive oil, Vodice
This branded extra virgin olive oil from a local oil mill in Vodice, NU Boutique even won a silver medal at an olive competition in Japan three years ago. This award-winning olive oil comes from the indigenous oblica variety.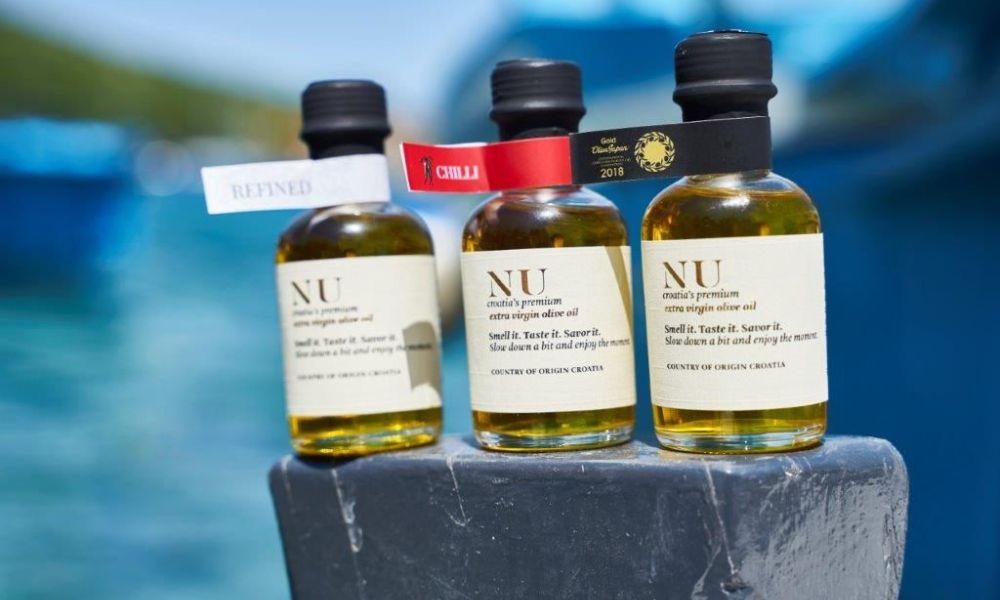 Olive oil, family farm Milan Gulan, Ravni Kotari, Zadar
The winner of this year's Days of Young Olive Oil in Dalmatia is the olive oil from the local producer Milan Gulan, who comes from the area of Ravni Kotar near Zadar. This winning olive oil is very special, since it is produced from as many as 12 olive varieties.
Traditional olive oil production
Dalmatia has been known for its local and traditional production of high-quality olive oil for centuries, due to its exceptional specificity of soil and its microclimate, which provide perfect conditions for the cultivation of olives. Olive oil, which is an indispensable ingredient in all recipes in any Dalmatian household, is rightly called liquid gold because of its many nutritional properties and health benefits. Olive oil in Dalmatia is the basis or the addition to almost every local delicacy, whether it is fish or meat dishes, salads, and sometimes even desserts. With this list of the best olive oils in Dalmatia, start exploring the fascinating cuisine of the region, which will delight your taste buds with its top-class dishes under the baking lid and other fish specialties.
For all additional information about local gastronomy, holidays in Croatia, and available accommodation, Adriatic Luxury Villas is at your disposal.