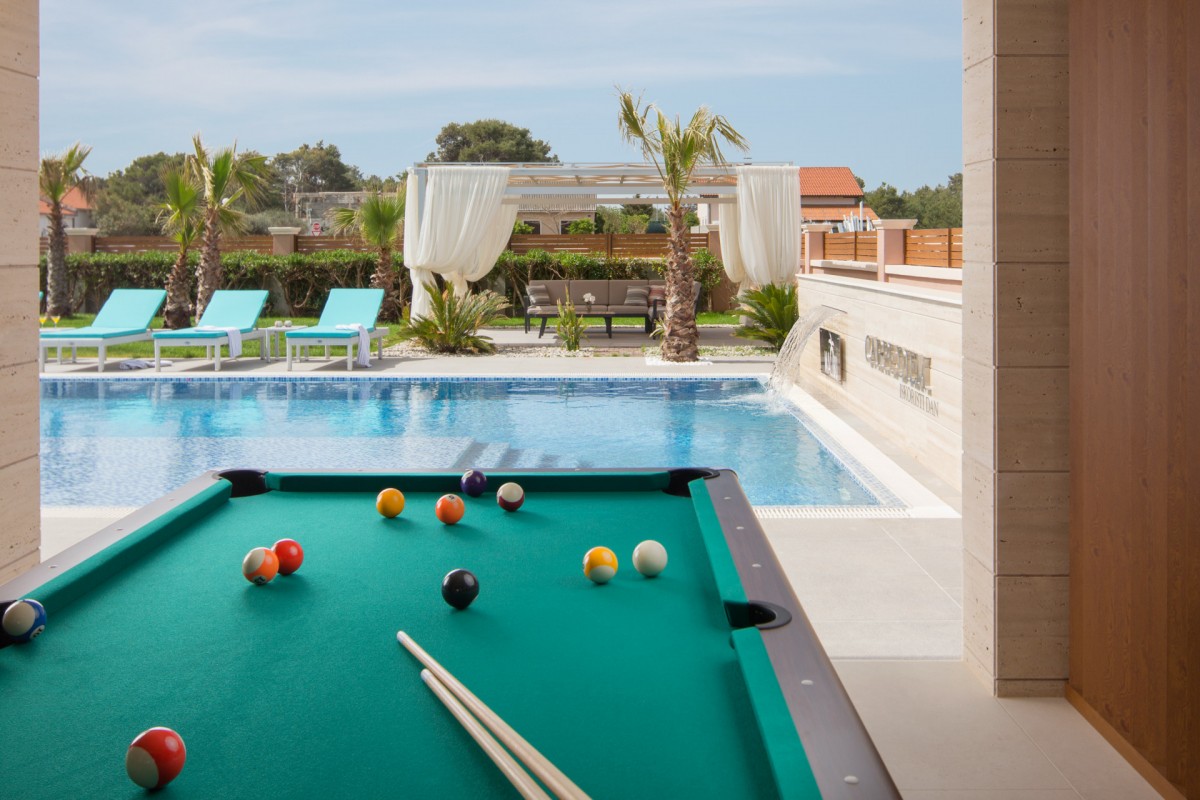 Find the best luxury villa with these tips for renting a villa in Croatia and enjoy your vacations as never before.
Spending your vacation in Croatia is always a bliss: numerous natural wonders, the clear blue sea, warm-hearted locals, mind-blowing cuisine - you name it.
But the first step of planning your vacation in Croatia is finding suitable accommodation. However, if you have already arrived here, it means you chose a villa from Adriatic Luxury Villas. The options are extensive, but before you make your final choice here, there are a certain thing to know. We are bringing you the top 10 tips for renting a villa in Croatia.
Tip number 1 for renting a villa in Croatia: Early booking is the best booking option.
Every popular tourist destination thrives on demands for high-quality accommodation. When it comes to this matter, Croatia is not an exception. Because it's a fast-growing tourist destination, we highly recommend early booking accommodation options.
However, early booking is not necessary during low season (April and October). But during peak season from June to August, it is unlikely for you to find accommodation if you haven't booked it in advance.
Also, bear in mind that the minimum stay in a villa is from 5 to 7 days and that the offer of villas in Croatia can differ from region to region. While renting a villa in Istria is easier due to the extensive offer, renting a villa in Dalmatia or on the islands can be a harder choice with slightly higher prices.
Tip number 2 for renting a villa in Croatia: Have a car at your disposal.
Villas are widespread around Croatia, but for added guest privacy, they are usually located in isolated places. Lots of them are situated near to villages or close to the sea. Still, the majority of them are settled far from the tourist centres in areas where not having a vehicle isn't a good idea. Luckily, there are lots of car rental companies, and sometimes you'll even have a car rental option with your accommodation.
Tip number 3 for renting a villa in Croatia: Take advantage of the discounts.
When defining your booking dates, there are usually discounts for extended stays in almost every accommodation type. If you are booking a villa, be sure to take advantage of discounts for extended stays. It will save you a lot of money that you're already spending when renting a villa.
Tip number 4 for renting a villa in Croatia: Know your accommodation demands.
Choose what kind of experience you are looking for, so you don't pay for something that's of no use to you. Are you going to spend most of the time in the villa or exploring the surroundings? Do you need a cleaning service, or are you doing it by yourself? Do you require a jacuzzi, a gym, or even a bar?
It's essential to be clear about your needs so that you get the best offer for your money. You should also check if the hosts of your accommodation offer any type of extra service that could be of use to you, what it includes, and whatnot.
Tip number 5 for renting a villa in Croatia: Check the reviews.
As you probably won't be the first person to reside in your accommodation, you should read other people's honest reviews. Take into account that those reviews don't have to be representative of the experience you are going to have. Still, they can help you make a more informed decision. Look for various reviews and comments. The more information, the better!
Tip number 6 for renting a villa in Croatia: Try to get along with the host.
Your host will surely know lots of exciting things to do and places to go around the area and will gladly recommend the best ones. You don't have to make a lifelong friend right away but being polite to and outgoing with your host can enhance your vacation experience. Getting to know your host and the locals through a relaxed and honest conversation is never a mistake in Croatia. You also never know if you are coming back.
Tip number 7 for renting a villa in Croatia: Make sure there is always someone willing to help you.
This mostly applies when renting a villa in an isolated area, but in most cases, having a reliable person is crucial. Some of the accommodation amenities could stop working or may break, or the light could get cut - these are all possible situations. However, it is always better to prevent them and have someone to rely on who can fix them in case it still happens.
Tip number 8 for renting a villa in Croatia: Don't overschedule.
You chose a villa with a killer view, or one full of amenities and facilities, in a beautiful area with lots of sightseeing options and fun experiences. How to balance between experiencing the destination and having proper time in the villa you paid a lot of money for? If you are going sightseeing and exploring nearby areas, make sure you have enough time for everything, including relaxing and having fun in the villa you're staying in.
Tip number 9 for renting a villa in Croatia: Know your location.
You may have booked the best-looking villa ever and then realized there are no restaurants or supermarkets in the area once you've arrived at the location. Perhaps you were looking for some night bars and clubs and realized that you are by yourself on an isolated hilltop.
That's the worst vacation scenario, so if you want to avoid it, check the location around your villa before booking it. Browse the area on maps or ask your host - the options are endless.
Tip number 10 for renting a villa in Croatia: Travel with your friends or family.
Most of the villas in Croatia include lots of amenities. Their spaciousness is perfect for sharing them with your favourite travel buddies or for a joint family vacation. You may be splitting the expenses, but you will multiply your happiness!
With these 10 tips for renting a villa in Croatia, you are hopefully ready to enjoy one of the best holidays of your life. Staying in a villa is always the right choice, but don't forget that the most suitable villas and services are offered in Adriatic Luxury Villas - we hope you book with us!
Thanks for taking the time to read this, and remember, we are always at your disposal.
We wish you a pleasant stay!