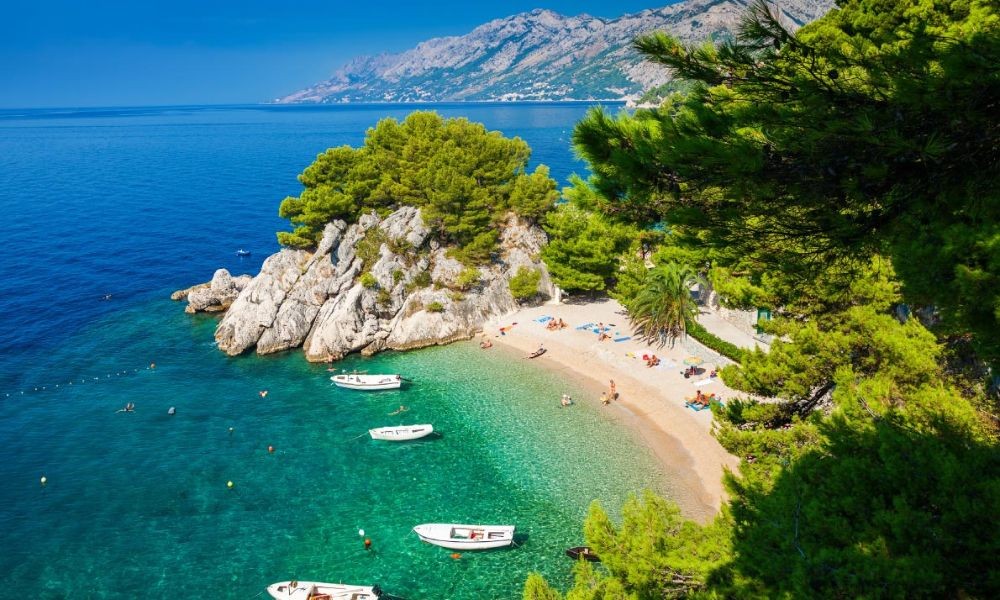 Explore the most incredible beaches in Dalmatia and admire the astonishing seaside of Croatia with this list of the top 10 beaches in the Dalmatian Region
If you are looking to visit Croatia, you probably know a bit about the incredible seaside you will find there. Do you crave some fantastic beaches? If the answer is yes, you should definitely head to the southern part of the country - the region of Dalmatia. Pebbly beaches or sandy beaches? Large or small? Just take your pick! There are many hidden ones for a relaxing vacation, as well as mile long shores with numerous beach bars. In Dalmatia, the choices are endless. Here's a list of the 10 most beautiful beaches in the region Dalmatia for season 2020:
1. Stiniva Beach, Vis Island
Perhaps one of the most beautiful European beaches, Stiniva Beach is a 30 meter long beach secluded in a secret cove and well protected by massive rocks. Located in the southern part of the Vis Island, this pebbly beach isn't easily accessible. The beach is half an hour hike from the top of the hill, but it's totally worth it. The alternative is to take a taxi boat to the beach. This isolated place is perfect for relaxing and taking a break from the city life.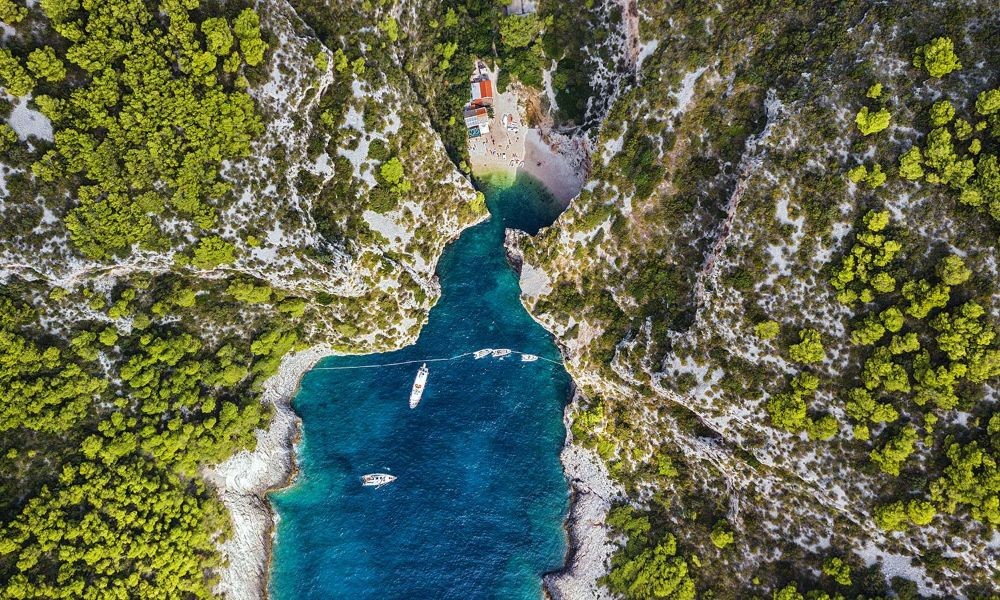 2. Zlatni Rat Beach, Brač Island
Situated on the Brač Island, this 500 meter long sandy beach changes its form according to the sea currents. You will, however, recognize it by its characteristic horn-like shape. Zlatni rat beach is perhaps the most recognizable beach in Croatia, so if you visit it during peak season, prepare to share it with a dozen other tourists. However, it is a perfect spot for a family vacation or a summer vacation with friends. Added value: surfer enthusiasts will enjoy its strong winds and currents.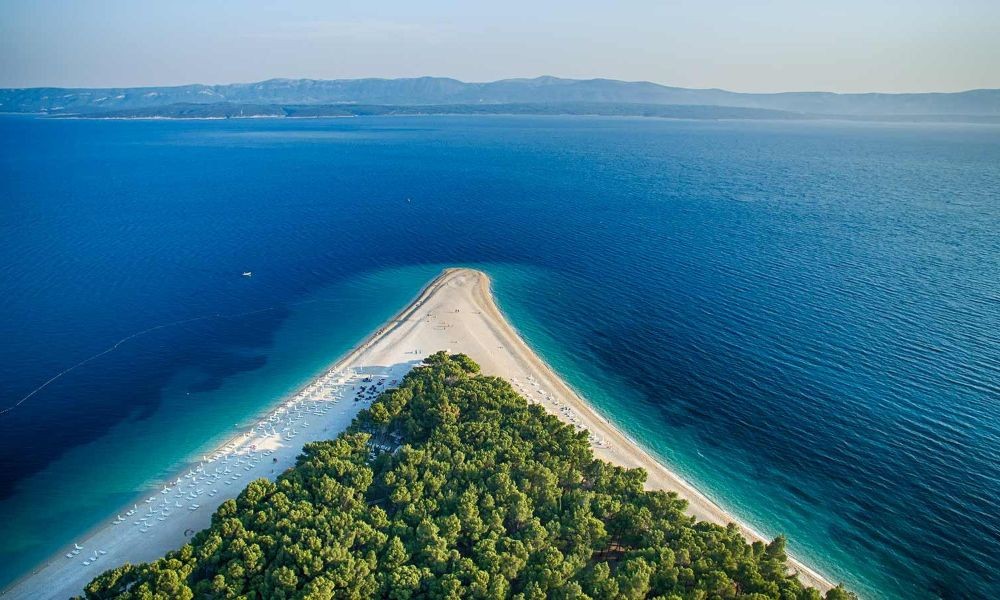 3. Saplunara, Mljet Island
The majority of sandy beaches in Croatia are also pebbly, which is why they are highly appreciated and visited. Luckily, we have already spotted the best one for you: Saplunara beach on the Island Mljet is one of the most astonishing sandy beaches on the Croatian coast. The beach is also home to a few endemic plant species, making this beach a protected area. Surrounded by pine trees, Saplunara beach consists of two smaller beaches, Vela and Mala. There is another sandy beach in the close vicinity of Saplunara that looks more like a bright blue lagoon - the Blace beach. If you crave the untouched quiet nature, this is the perfect beach for you.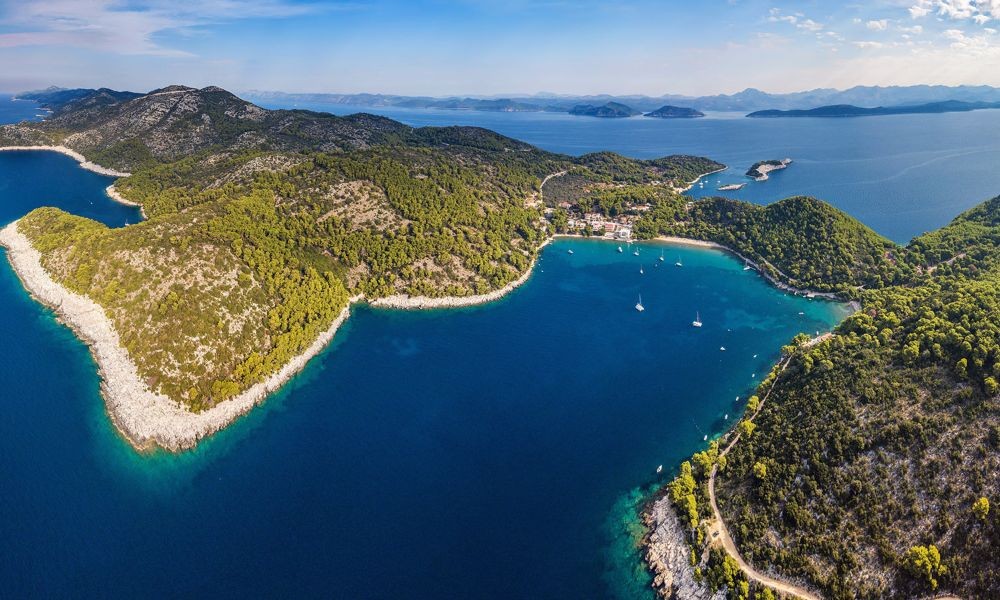 4. Banje beach, Dubrovnik
Located only 300 meters from the fascinating old town, Banje beach is the most popular beach in Dubrovnik. The beach has a lively vibe, since it is usually packed with young people and families. Despite the crowd, Banje beach has crystal clear water. Being a vibrant summer scene, it has numerous outdoor beach recreation option, and you can even take a boat to the nearby Lokrum Island. Lovers of the hustle and bustle will enjoy Banje beach's exciting nightlife.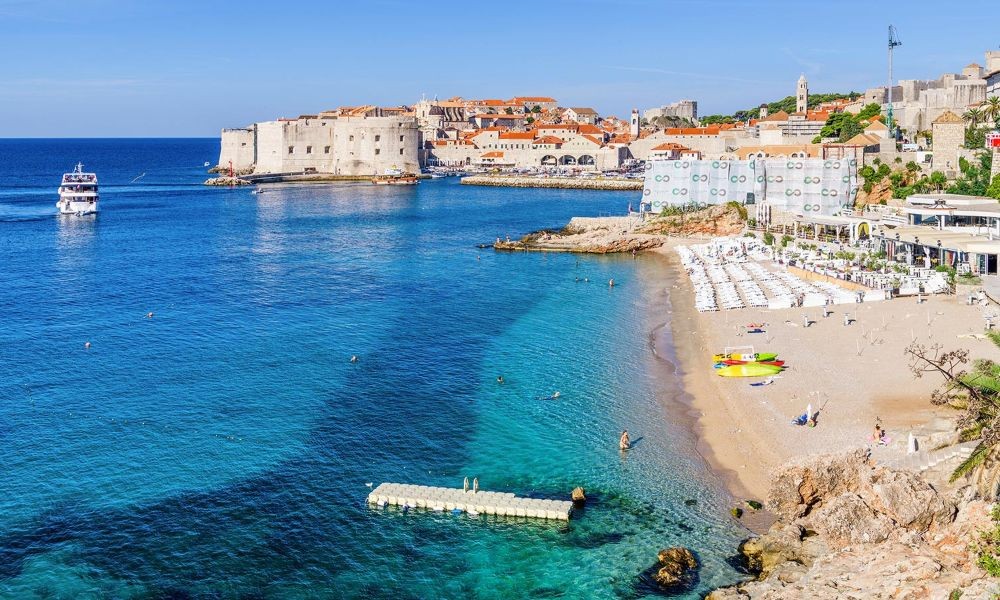 5. Sakarun beach, Dugi Otok Island
You will recognize Sakarun beach by its 800 meter long white sand shore - a kind of phenomenon in Croatia. Located on the northwest part of Dugi Otok, Sakarung Beach is one of the most visited beaches in Croatia, often found on your Croatia Instagram feed. The white sand beach is surrounded by pine trees giving the perfect shade during hot summer days. The shallow water along the bay makes it the ideal beach for family vacations.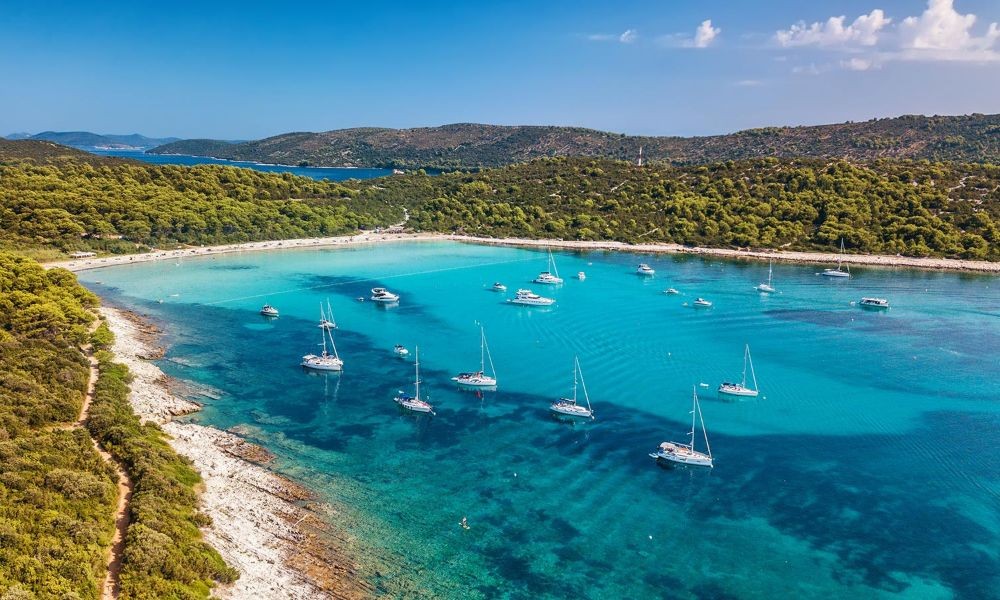 6. Proizd Island, Korčula
Proizd is a small island located next to Korčula, accessible by a boat from Vela Luka. In the northern part of the island, you will find three incredible beaches, Bili Boci being the most notable one. The area has an abundance of white beaches with turquoise water and an incredible view of the nearby Hvar Island. Dozens of hidden coves full of pine trees are the perfect summer escape scenario. If you want to sip on something or grab a bite, you can admire this heavenly environment from the nearby bars and restaurants.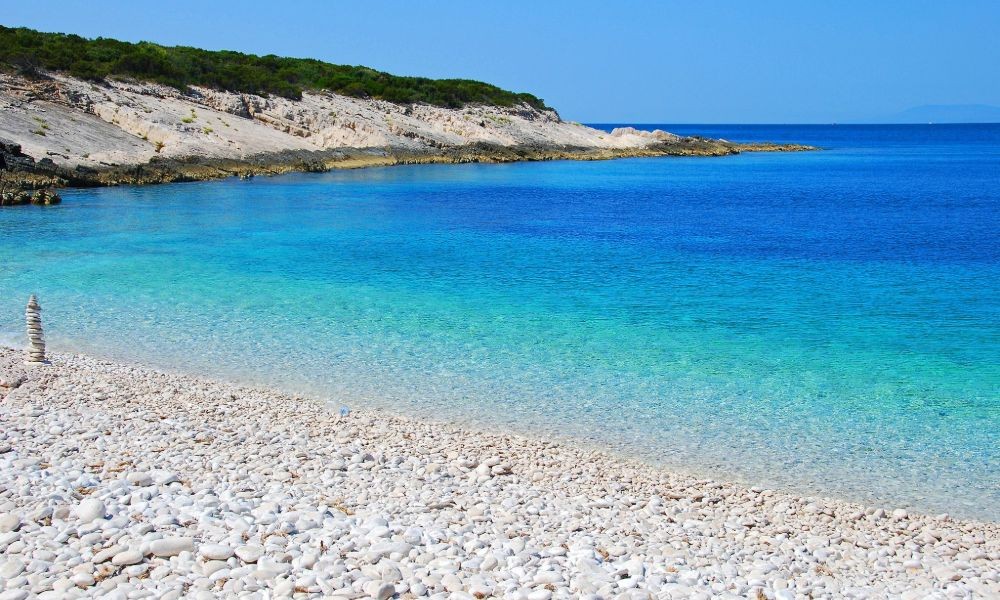 7. Punta Rata beach, Brela
This is one of the most amazing beaches in all of Europe, which is why it landed on the Forbes Magazine's Top Ten Best Beaches in the World List. Situated in the city of Brela, Punta Rata beach features small coves ideal for isolated private beach days. The calm and crystalline water surrounded by pine trees and a mountainous landscape makes Punta Rata Beach a top spot to visit in Dalmatia. Worry not, there are lots of bars and restaurants for refreshments nearby.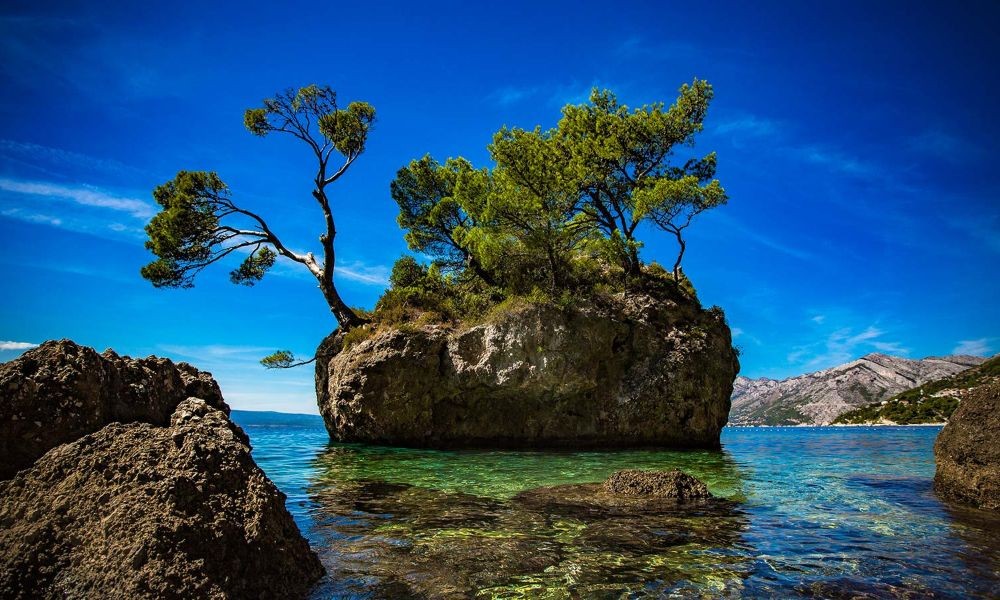 8. Zrće Beach, Pag Island
Zrće beach resides on the northeast part of Pag Island. Being the leader of the summer nightlife in Croatia, Zrće beach is trendy among many young travellers prone to party. Zrće's vibrant life during daytime offers beach volleyball courts and numerous sea activities like renting a jet ski. You can visit Zrće and try to have a peaceful beach day, but you will undoubtedly end up partying in the evening.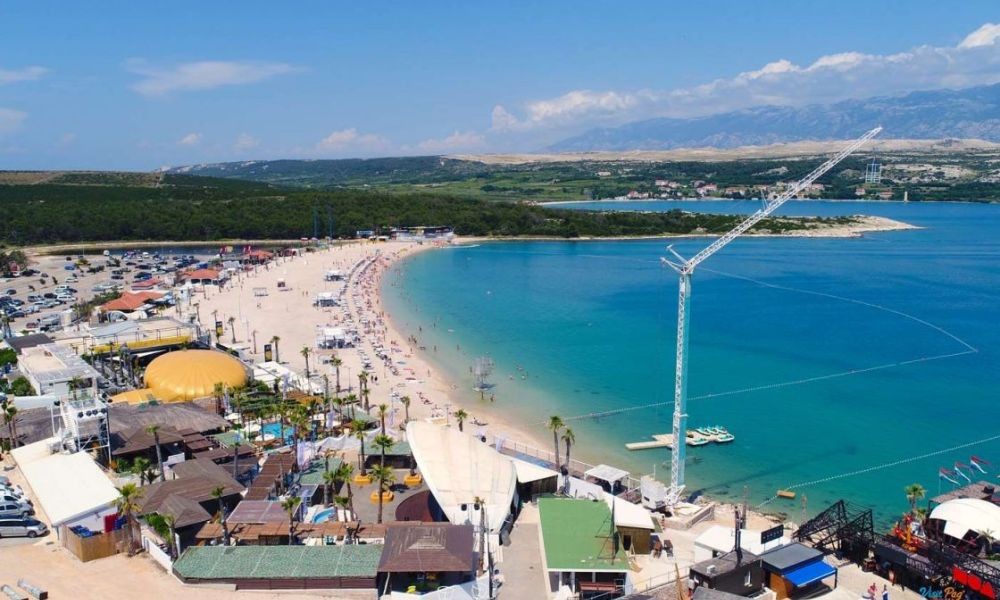 9. Pasjača beach, Konavle
Located in the southern part of Croatia, Konavle has one of the most beautiful beaches on the Adriatic coast. Pasjača beach is hidden under the cliffs and is rarely busy. To get to the beach, you will have to go down some steep stairs. But despite the slightly difficult accessibility, getting there is definitely worth it. Unlike previously mentioned vibrant and active beaches, this place is the absolute opposite. The serenity and the isolated location with incredible views make Pasjača beach a great place to enjoy Dalmatia.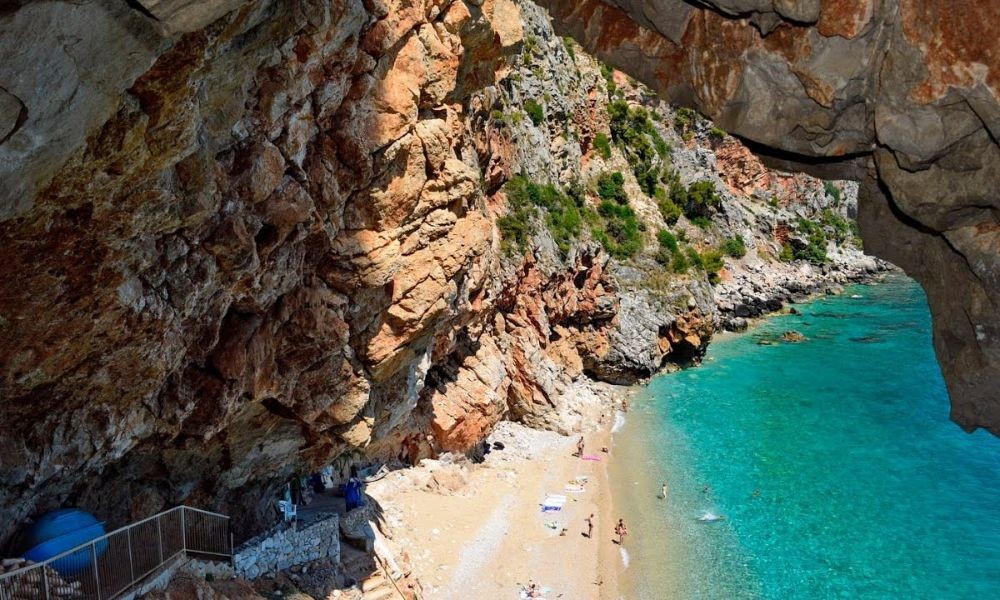 10. Šunj beach, Lopud Island
Although Lopud Island near Dubrovnik has an abundance of incredible small beaches, Šunj beach deserves a spot on this list. A soft sandy shore with shallow waters makes this the perfect summer family beach in Croatia. If you seek some shadows to enjoy your favourite book or just to relax for a bit, you can do that at the beautiful wooded area surrounding the beach. The nearby bars and restaurants are always an option for an enhanced experience of admiring the landscape. If you want your relaxation taken to the next level, have a nice massage available right at the beach. Adventure lovers can rent a jet ski or a kayak to explore the island's surroundings.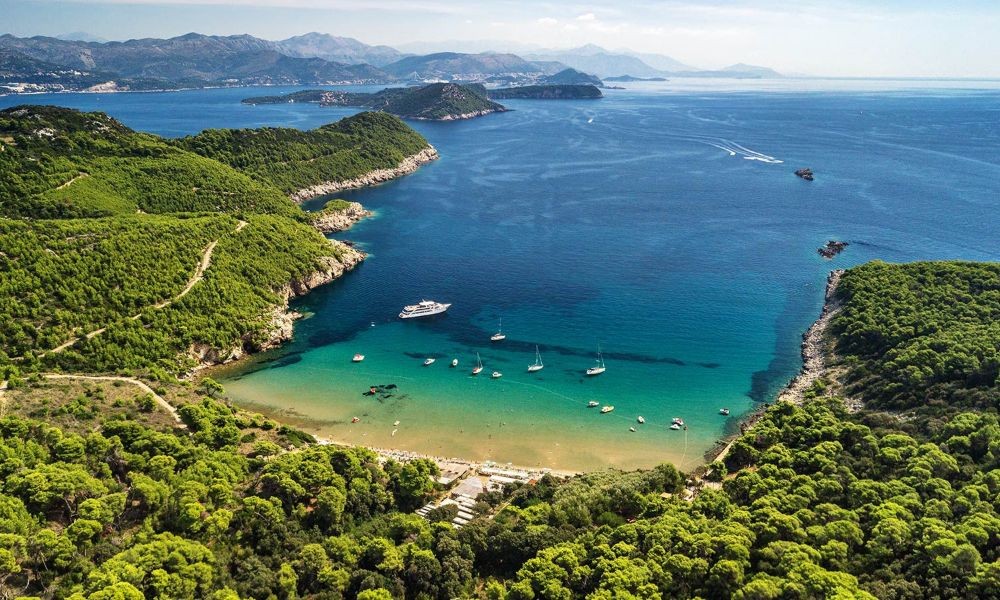 If this article about the fabulous Dalmatian coast hasn't given you itchy feet yet, reread it as many times as needed and start packing for summer 2020 in Croatia. The vast Adriatic coastline with more than 1000 islands to explore won't leave you indifferent. Need help while planning your trip to Croatia? Adriatic Luxury Villas is at your disposal. Find perfect villas in Croatia and Dalmatia.