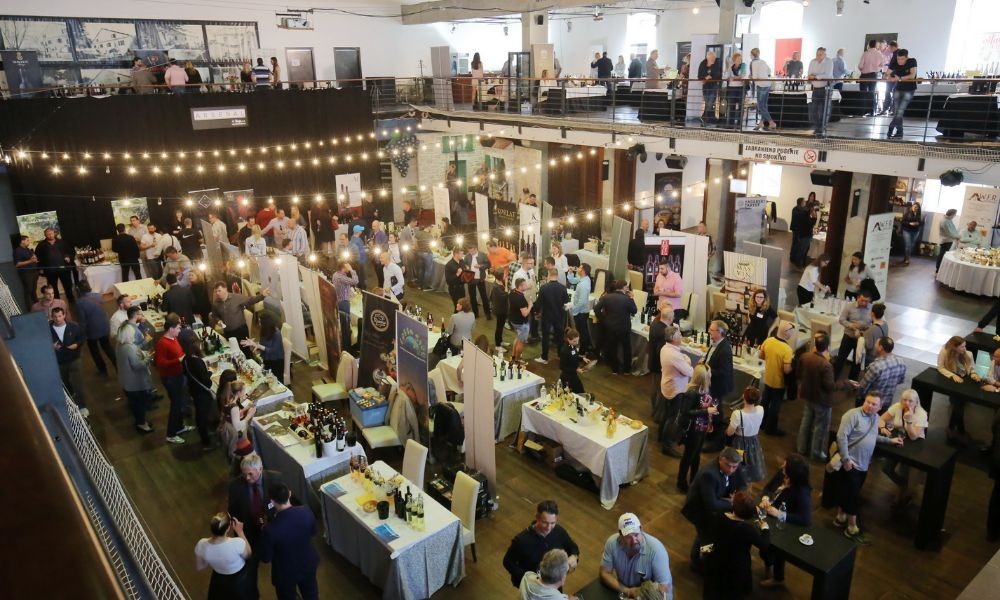 Find out all you need to know about Zadar Wine Festival 2020. Discover the best wine festival in the region.
Check out our most recent blog on Zadar Wine Festival 2021 ;)
Every year at the beginning of spring, right at the time when we start to shove out our winter jackets and thick clothes deep in the back of our closets, Zadar Wine Festival shakes up the city and wakes him up from his winter hibernation. This event is such a beautiful intro into a warmer and more vivid part of the year in Zadar. Every year we meet it with a great thrill and excitement, after a couple of cold and couch-oriented months. The main objective of this event is gathering and connecting winemakers and the hospitality industry, as well as wine and food enthusiasts of all kinds.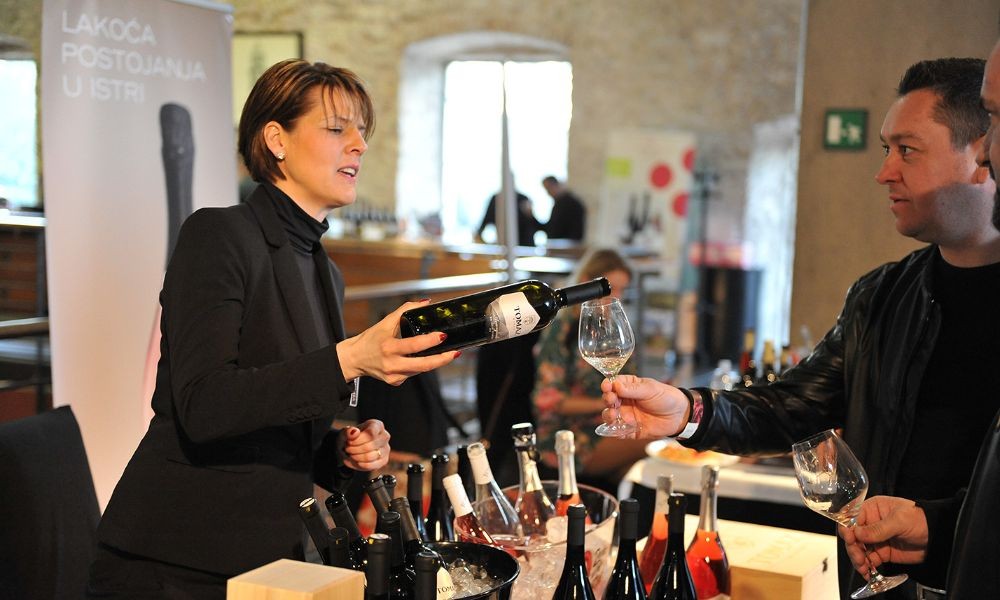 Zadar Wine Festival time and place
Zadar Wine Festival 2020 will take place from Saturday, 27th March to Sunday, 28th March from 13 to 20 o'clock.
It will, as usual, take its part in Zadar's 500 years old monument of culture - Arsenal. Settled right in the heart of the old town, far in the 16th century, Arsenal was aimed as a port warehouse for the Venetian Republic. Today, merging traditional with modern culture, Arsenal makes a perfect venue for manifestations like this one, as well as for many supreme concerts and remarkable exhibitions.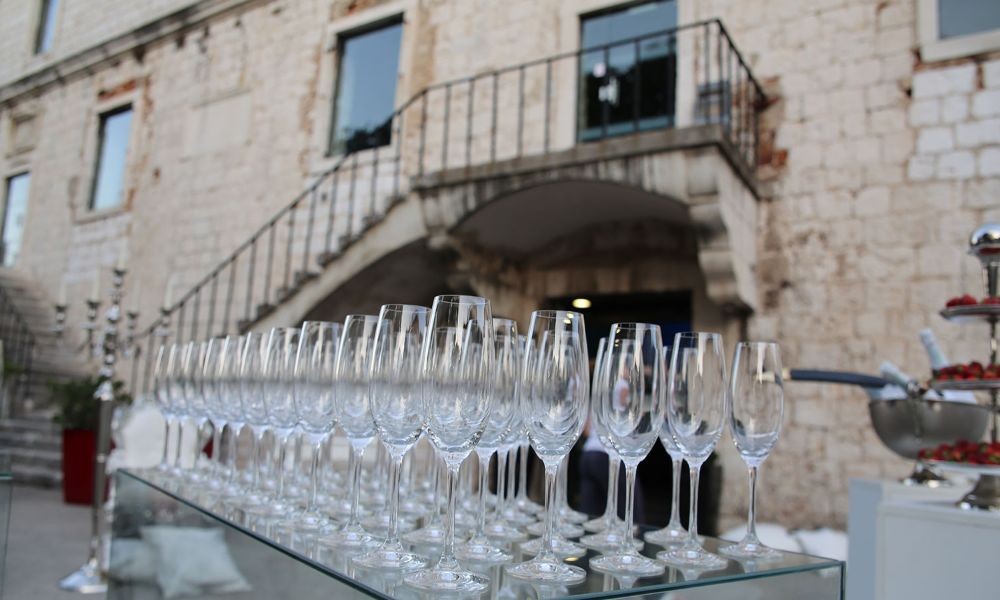 Meet the Zadar Wine Festival from the inside
For all of those who didn't have a chance to witness this exceptional event in the past, we would like to introduce you to the experience and show you why you simply can not displease it.
At the entrance, you will receive an empty wine glass, intended for wine tasting. This glass you must keep with you until the end, and bring it back because if you don't it will cost you 50 kn (~6,5 €). Now the fun begins. More than 100 wine exhibitors will welcome you on two floors of Arsenal. Exhibitors come not only from Croatia but also from neighbour countries such as Slovenia, Hungary, and BiH. They are here to present to you their best products and to narrate their interesting wine story. The exhibitors are sorted by region, strategically, so it won't happen that after a light white Malvazija you taste some heavy, oaked red sample, after which you take a sip from heavenly sweet Tokaj. Wine exhibitors are sorted very professionally and nothing is a coincidence.
Gastronomic side of Zadar Wine Festival
It is important to highlight that you won't be tasting only wines, but many other delicacies from the region. Besides the wine and liqueurs, this festival has its gastronomic side where family-owned manufacturers perform. How do smoked mussels sound to you? Marinated sea herbs and grapes? From best quality cheese varieties to all kinds of products made from Zadar's truffle, as well as delicious spreads and outstanding olive oils. It's on you to pair this remarkable food with remarkable wines and indulge yourself in pure hedonism.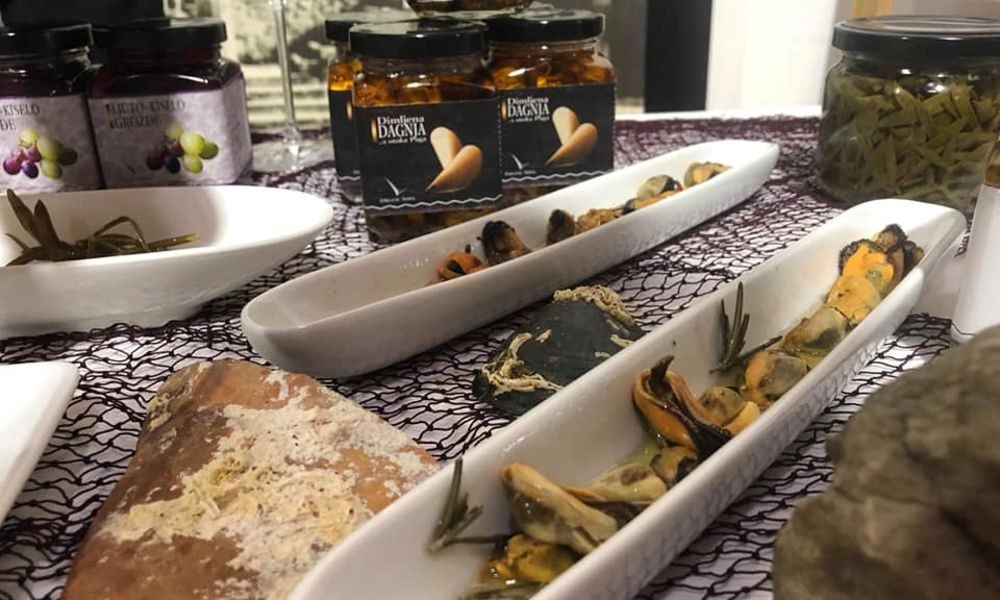 Zadar Wine Festival expert workshops
Zadar Wine Festival is not only a place to drink and eat but also a place to learn something new or expand your wine knowledge. Don't miss their free workshops where you can find out how to pair wine with cheese or learn more about champagnes and proseccos. Listening to wine experts talking passionately about their calling will make you fall in love with wines even more.
Zadar wine region
Zadar with its islands and county unquestionably deserves an event like this one due to its reputation as the fastest-growing wine region in Croatia. The number of winemakers in this region is rising every year which is evidenced by numerous international awards and big investments in the industry.
In the small area right between the rocky limestone karst and the beautiful Adriatic sea hides the fertile soil of Ravni kotari, where, far as anyone can remember, the vine was growing. Today, with exquisite skills and knowledge, winemakers of this region extract only the best out of it, which results in autochthonic grape varieties such as Maraština, Crljenak, Debit, and Plavina as well as those world-known like Merlot, Cabernet, and Syrah.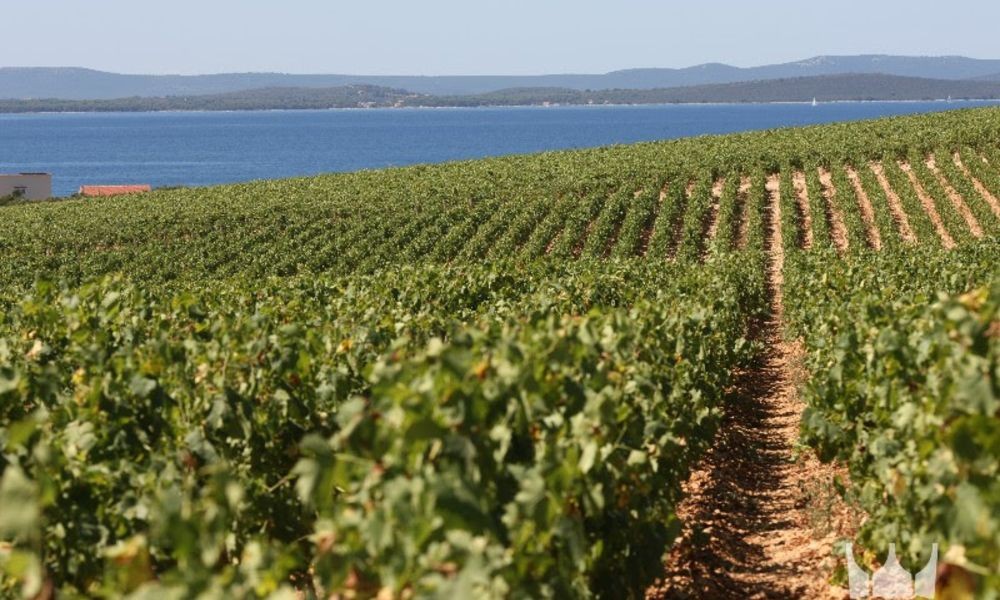 Special discount for Zadar Wine Festival visitors
If you are looking for during your visit to Zadar Wine Festival don't hesitate to reach Adriatic Luxury Villas for a special discount during the festival. Make sure that in your request you indicate to Zadar Wine Festival 2020.
Thank you for reading!
Check out our most recent blog on Zadar Wine Festival 2021 ;)