Welcome to Istria, the heart-shaped peninsula that will sweep you off your feet with its charming medieval towns and natural attractions as well as seduce you with the tastes of the finest Istrian wines and delicious local specialties.
This lovely peninsula is easy to reach and explore, so if you have decided to travel to Croatia and are not sure what to see exactly, continue reading this guide about the Istrian highlights that should not be missed and prepare yourself for falling in love with this Terra Magica!
And you don't have to worry about searching for accommodation, because we've got it all. Take a look at our rich offer of breathtaking villas with private pools and amazing facilities that can be found in Istria and make your next vacation truly exceptional.
Explore the Charming Istrian Towns
This peninsula has a great number of towns that are waiting for you to explore and each of them offers you something else. The largest town in Istria, historic Pula, gives you an opportunity to go back in time and explore the Roman Amphitheatre and the Temple of Augustus that will definitely amaze you. The picturesque town of Rovinj will charm you with its cobblestone streets and colorful buildings as well as the romantic sunset. Go to the very heart of the Istrian peninsula and visit the town of Pazin together with its well-preserved medieval fortress. Get lost in the center of Porec, a city with a thousand-year history, or take a walk through the old town of Labin that is set up on the hill 320m above the sea and admire the landscape.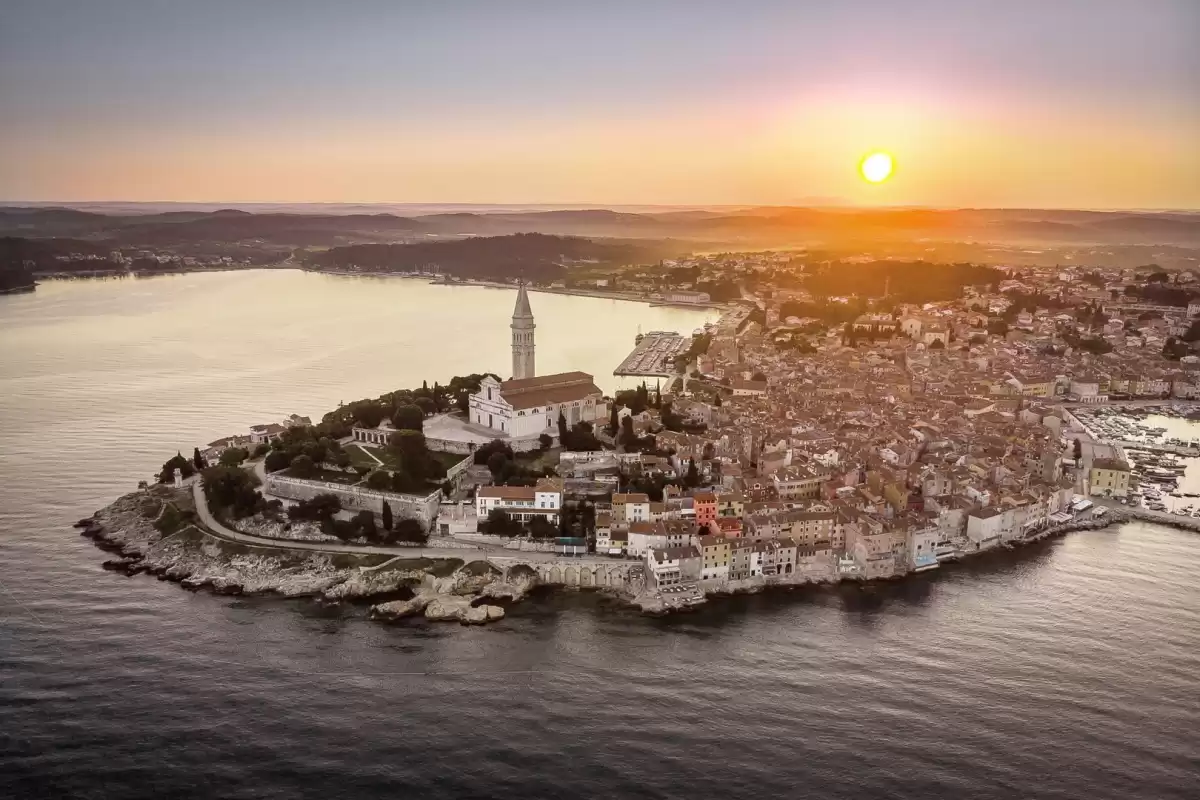 Admire the Scenery from the Enchanting Hilltop Towns
Istria will impress you with many different things, but captivating hilltop towns are definitely a must-see when visiting. Winding roads will take you to some of the most incredible medieval towns perched on cliffs such as Motovun and Groznjan which are located in the north of Istria. Filled with charming medieval alleys and stone houses with wooden shutters, these picturesque medieval towns offer you a jaw-dropping panoramic view of the vineyards and green fields. Walking through these bumpy alleys will make you feel like traveling back in time and that is an experience that you wouldn't like to miss. Visit the incredible Istrian hilltop towns, because they will surely leave you speechless. Also, don't miss the lovely town of Hum which is considered to be the smallest city in the world, not just Croatia. How amazing is that?
Fall in Love with Local Wine
If you are a wine lover then this is a part worth reading, because Istria is an idyllic destination for you. Famous for its fertile land and exceptional vineyards, this region will impress you with the variety of prominent wineries that offer you high-quality wines. Located in the northern part of the peninsula, exceptional wineries such as Kabola, Kozlovic, Clai, Rossi and Roxanich will seduce you with the different tastes of exquisite Croatian wines. If you are aiming south, visit the well-known Meneghetti winery and taste their amazing wines or their olive oil which is a pure liquid gold. And, speaking of gold, don't forget the golden quote "In vino veritas", so trust us with this one – visiting a winery is a must when in Istria!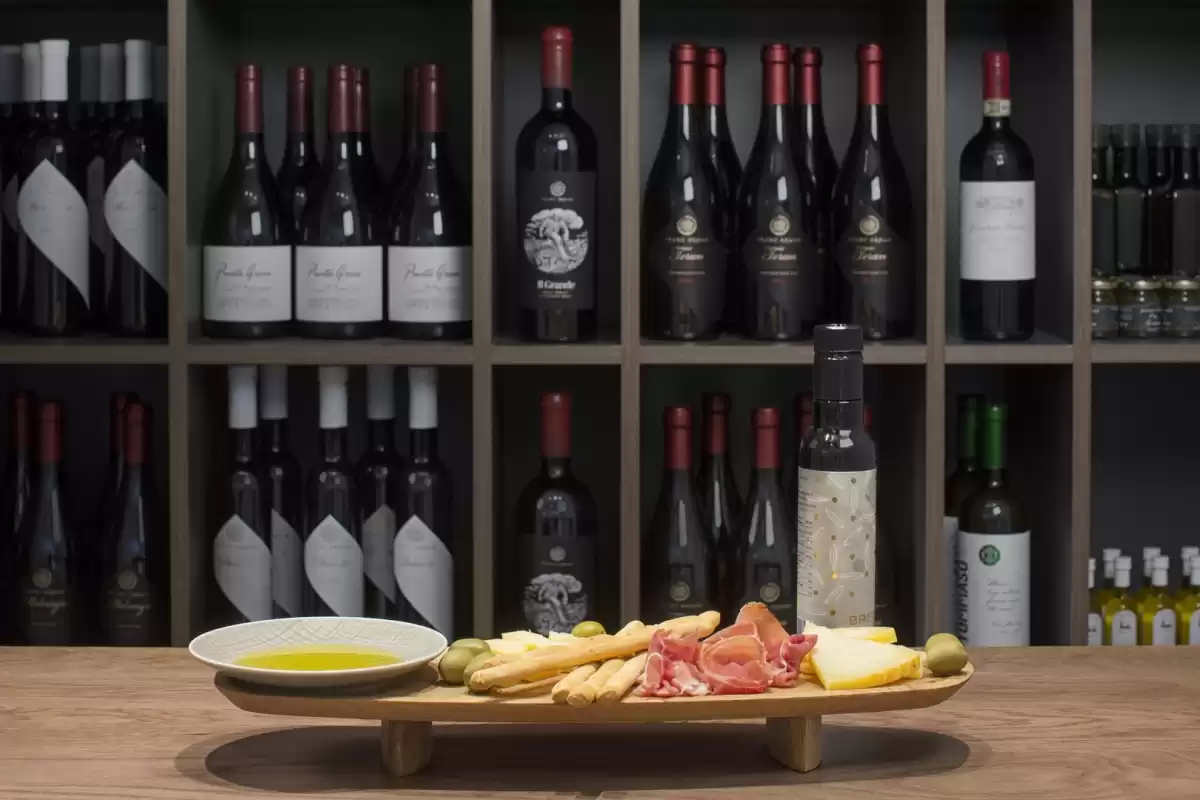 Taste the True Istria
Well, there's another must when talking about Istria, so, please, prolong your stay as much as you can, because you won't be bored here. This region is extremely famous for its agritourism which involves family-run restaurants where you can taste the unique flavors of Istria. Visit one of them and discover authentic dishes and local delicacies such as fuzi s tartufima which is definitely the most famous one. And trust us, you would not like to share it! Pair your dish with the local wine and promise us that you won't forget to try out Teranino – a unique liqueur made from indigenous Istrian Teran. You've got a sea of options when talking about agritourism, because those places are scattered across the peninsula. Toncic, Jadruhi, Mekisi, Mofardin, Kotlic, Stari podrum – you name it. Whichever you choose, your taste buds will be thankful!
If you are not so keen on exploring local dishes then we also have another option for you. Visit lovely Labin and book your table at pizzeria Rumore which offers you an authentic Neapolitan pizza with top-quality ingredients and the best dough you've ever tried. You won't' be sorry!
Search for the Most Precious Istrian Diamond
We've already mentioned one of the most popular Istrian specialties – 'fuzi s tartufima', a delicious combination of traditional pasta and well-known Istrian truffles. Well, a truffle indeed is the most precious as well as expensive Istrian specialty which can only be found by trained dogs that sniff them out. Sounds interesting? Well, you can try out a truffle hunting tour, which will enable you to experience Istria on another level. Karlic Tartufi offers you the opportunity to explore the truffle-filled forests of Istria together with their dogs and enjoy the adventure. You can even buy the original truffle products in their shop, so you can enjoy the delicious taste even after leaving Istria and share it with your loved ones.
Discover True Natural Wonders
When it comes to natural attractions, Croatia is a perfect destination for that and the Istria region has it all – crystal-clear Adriatic Sea, secluded beaches, waterfalls, mountains and even a small and picturesque archipelago called the Brijuni National Park. The untouched nature of these gorgeous islands as well as the safari park with the exotic animals will amaze you for sure. Istria offers something for activity lovers as well, because there are many hiking trails for reaching the top of Ucka mountain. Travel to the northern part of the peninsula, spend a day in the fresh air, admire the greenery and enjoy the breathtaking view of the Kvarner Bay and its islands. Besides that, you can also visit and explore the famous 7 Waterfalls Path which is a circular, 14 kilometers long, hiking trail in which you can see the hidden beauty of Istria. Also, don't miss the village Kotli which is a true oasis and a natural 'spa' phenomenon that offers you small turquoise pools.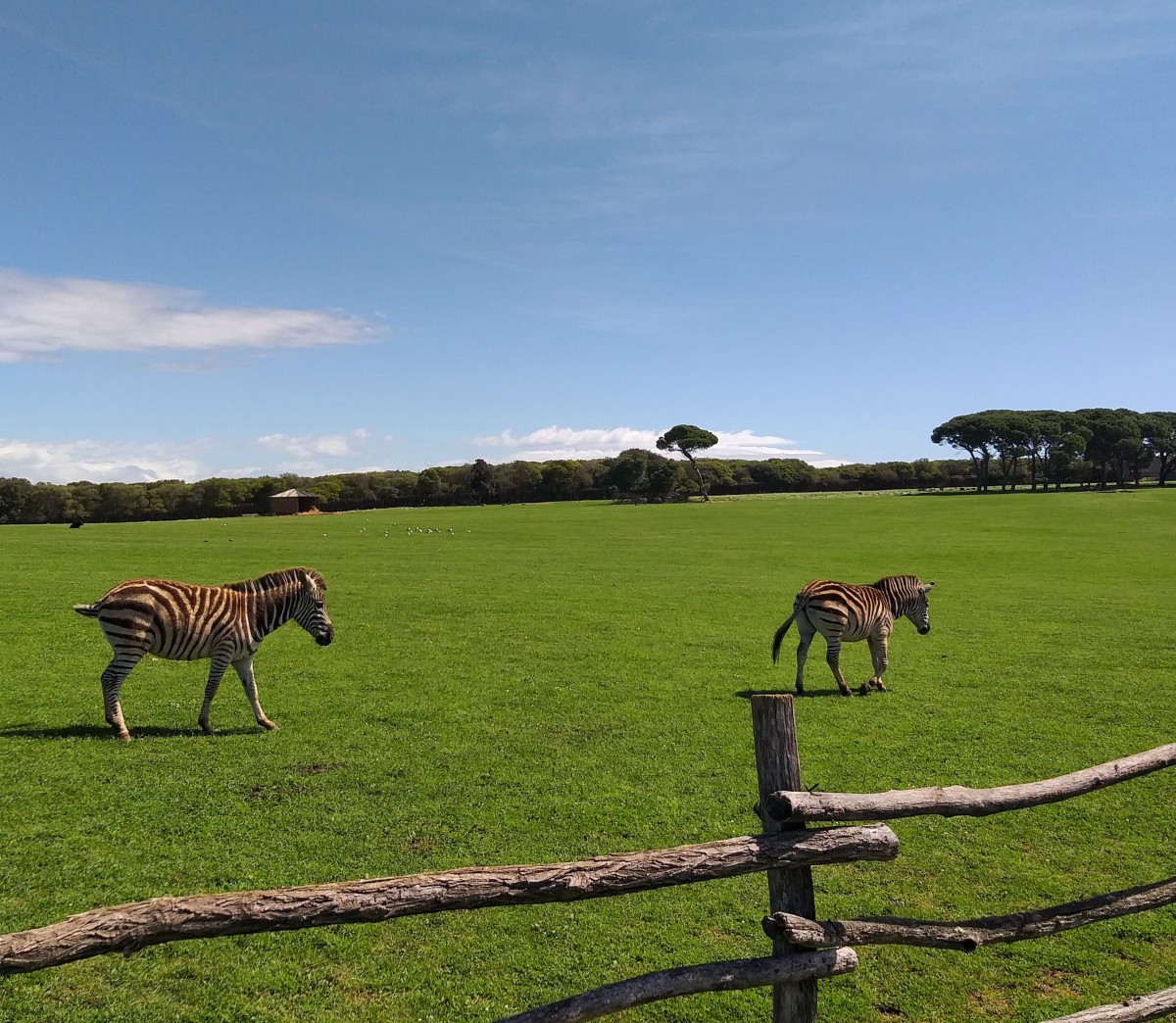 Reconnect with your Adventurous Self
It doesn't matter whether you are traveling with your kids or friends, because Istria provides plenty of things and activities for all generations. From the amazing aqua parks suitable for families, such as Aquacolors and Istralandia, to adrenaline parks, zip lines and buggy tours for more courageous ones. Adrenaline junkies will definitely satisfy their needs by experiencing a zip-line above the Pazin Cave or by visiting some of many Istrian adrenaline parks. Try out new things like a guided buggy tour or quad safari and discover Istria in a way that you have never seen before. Explore the coves and hidden beaches by kayaking along the astonishing coast of Rt Kamenjak or discover the underwater world in the famous Pula Aquarium.
This heart-shaped peninsula really has it all, so you don't have to wait any longer. Take a look at our incredible offer of the best luxury villas with private pools, book your stay and experience the charms of beautiful Istria!