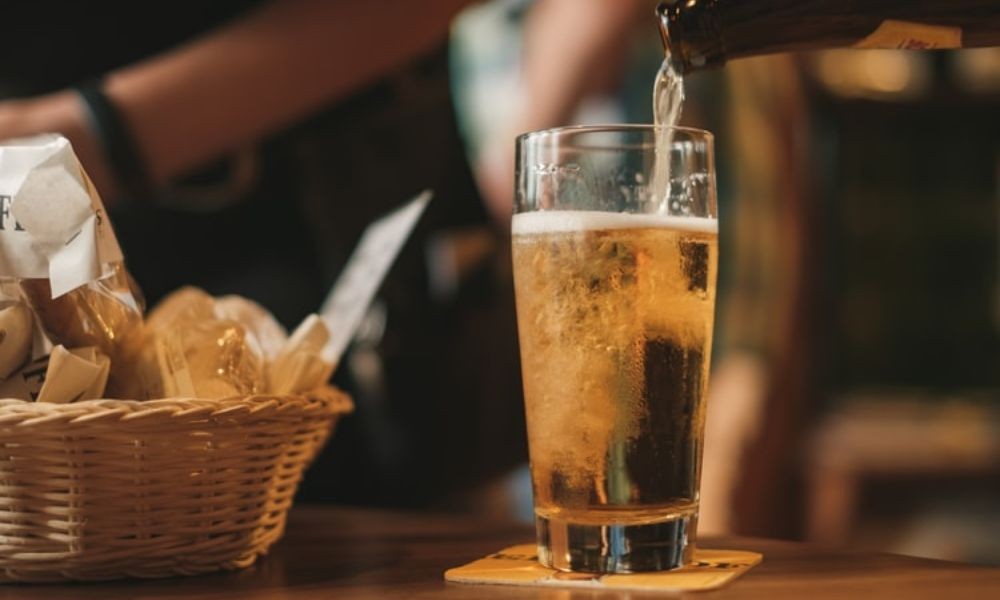 A nice cold beer as a refreshment after an eventful day in Croatia. Doesn't this sounds just wonderful? If you are already in Croatia, you must try the best craft beer of Croatia! Read this blog and find out more about the best craft beer in Dalmatia.
Croatia is known for its incredibly good cuisine and delicious wine. However, beers are also starting to make a name for themselves. Small breweries are sprouting up as unique recipes are being created. So, when you travel to Croatia, you are sure to come across one or the other craft beer brewery in Dalmatia and it would be a shame not to drink some of these good beers. Since the selection of craft beers in Croatia is quite large, we would like to introduce you to the best craft beers in Dalmatia in this blog and, perhaps, help you narrow down the selection.
Craft Beer Culture in Croatia
The history of beer brewing in Croatia does not go as far back as the history of viticulture. It is in the last ten years that the art of beer brewing has found its way to Croatia. In addition to well-established and famous Croatian beers such as Karlovačko pivo and Ožujsko pivo, there are now more and more smaller craft beer breweries that are demonstrating their creativity with unique recipes. There is a wide variety of beers on the Croatian craft beer market, from American Pale Alte, India Pale Ale to various lagers.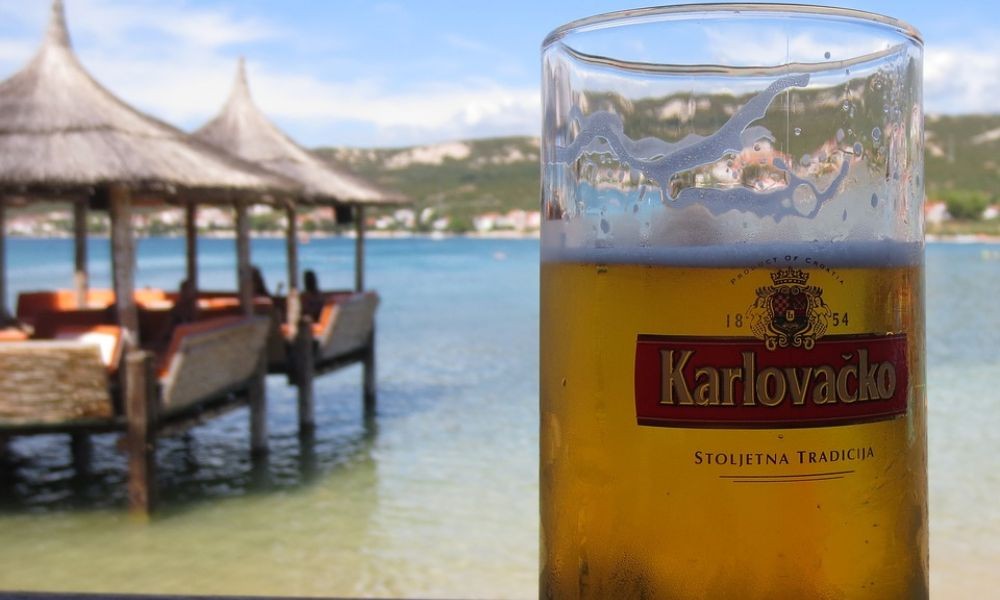 Many cities in Croatia organize craft beer festivals yearly to introduce the new beers to beer lovers. During these festivals, small breweries can present their latest creations and get critical feedback from beer lovers who can drink some of the unique creations and taste some Dalmatian food. For example, there is the Zadar Craft Beer Festival, Dubrovnik Craft Beer Festival, Istra & Craft Beer Festival and the Zagreb Beer Fest. There are also numerous of the best craft beers to be found in selected cafés, bars and restaurants, in some supermarkets and, of course, in the online shops of the craft beer breweries.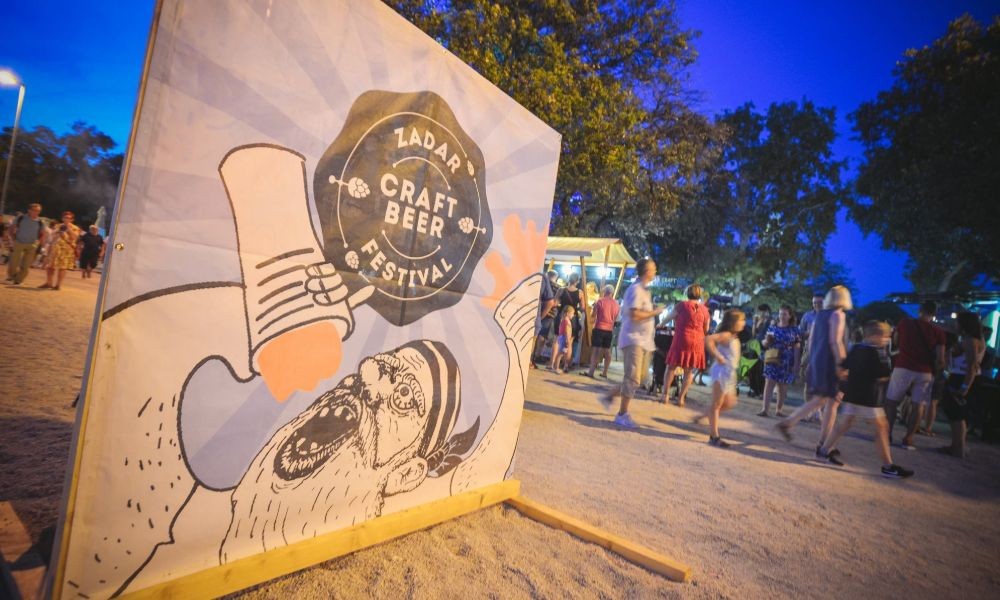 Craft Beer Breweries in Zadar
In the city of Zadar in the north of Dalmatia, there are several craft beer breweries that produce all kinds of beer for all kinds of different tastes. These breweries are already popular among the locals. Every year breweries from all over Croatia take part in the Zadar Craft Beer Festival in Dalmatia and present their unique beers on the promenade in the old town where you can also taste some Croatian food.
Craft Beer Brewery Brlog in Zadar
The Brlog Brewery is a local brewery from Zadar which was founded in 2016 by two women. The most famous and popular of their beers is the Blonde Ale Plavuša ("The Blond Woman"). As women in the beer industry, they were confronted with a number of prejudices which eventually lead to the creation of their second most famous beer, Neposlušna ("The Disobedient"). The craft beers of the Brlog Brewery can be found in numerous cafés, bars and restaurants all over Croatia and Dalmatia and are, of course, also available in supermarkets.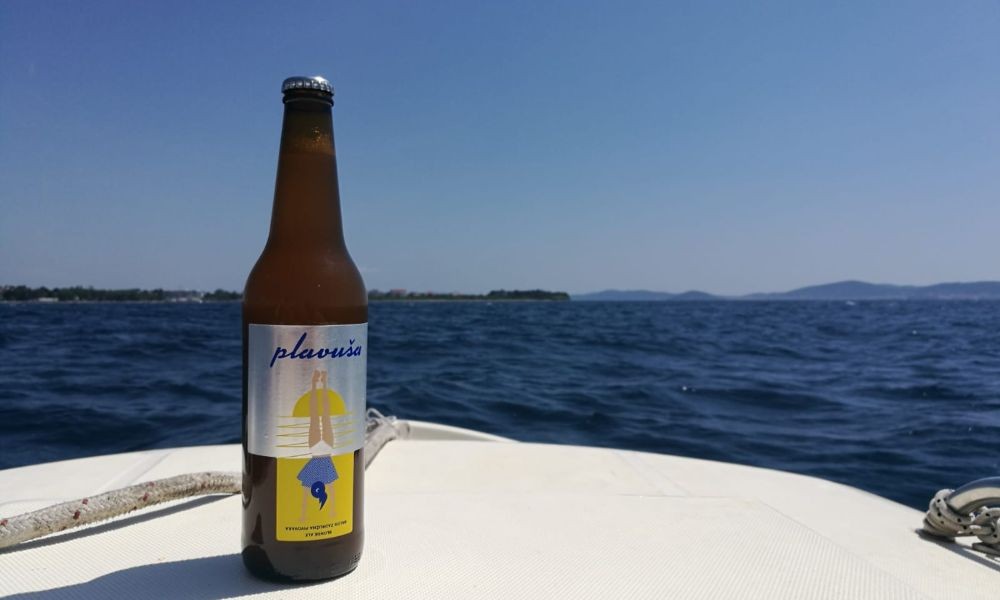 Craft Beer Brewery Varoska Pivovara in Zadar
The craft beer brewery Varoska pivovara from Zadar is a very special local brewery, because it integrates seasonal ingredients and thus produces seasonal beer. The seasonal beers are made from the ingredients readily available to the brewery at that particular season. The best-known beer of Varoska pivovara is Cakula, a golden ale, which serves as the basis for their seasonal beer Rajsko voce ("Paradisiacal Fruit") which features a special taste due to the addition of Maraska cherry.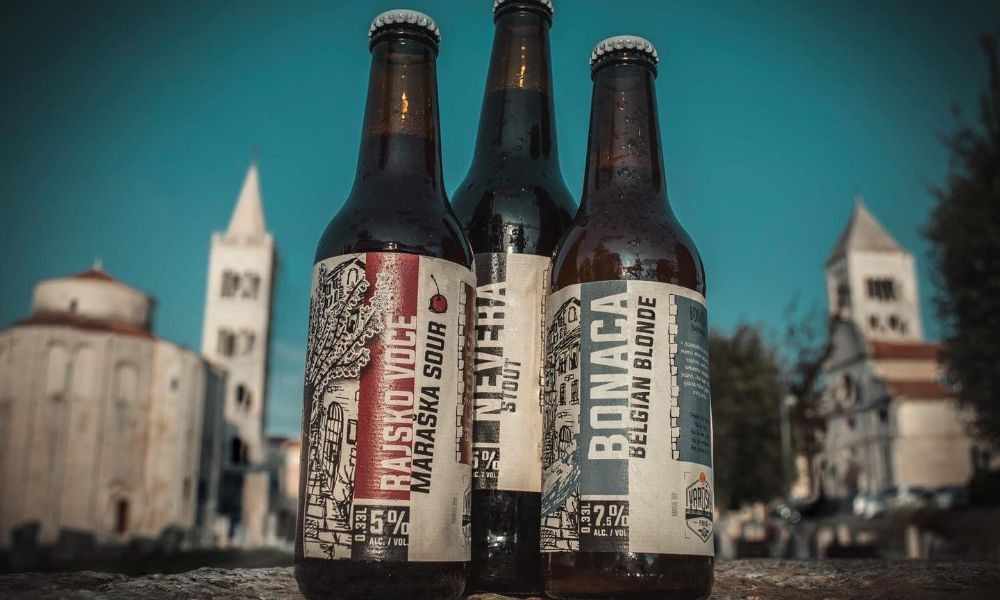 Craft Beer Brewery Pivovara Donat in Zadar
The Pivovara Donat brewery from Zadar, founded in 2017, is a small family business that brews lager beers. Their famous and popular craft beer Donat Lager is available in numerous cafés, bars, restaurants and supermarkets. This is an unfiltered, naturally hazy beer, the quality of which is characterized by a unique taste.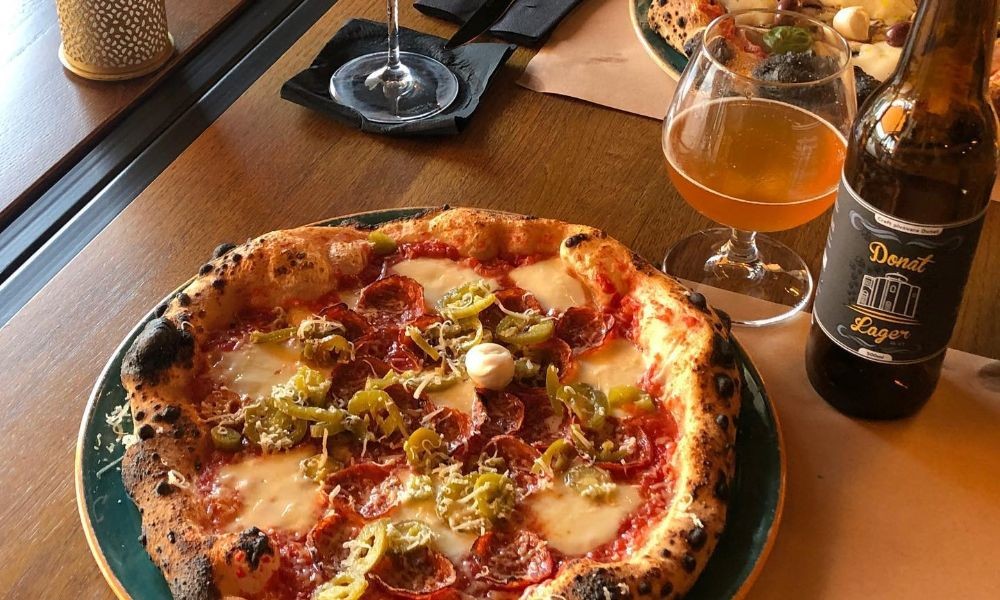 Craft Beer Breweries in Sibenik
A little further south is the historic city of Sibenik, which is also home to some good local craft beer breweries. Sibenik has been hosting the OctoBeer Festival since 2019. On a weekend in October, the craft beer breweries come together in Sibenik and beer lovers can taste new and unique beer creations and form their opinion.
Craft Beer Brewery Pivovara 022 in Sibenik
The Pivovara 022 brewery is the most famous craft beer brewery in Sibenik and the numbers in the name represent the Sibenik postal code. The beers of this brewery are strongly connected to the history of Sibenik, hence the names 1066 (a Californian Common Lager), 1646 (a Pale Ale) and 83:82 (a Golden Ale). All the numbers stand for years that are important for the culture and history of Sibenik.
Craft Beer Brewery Šibenska Pivovara
Another good craft beer brewery in Sibenik is the Šibenska Pivovara brewery, which is known for its Mihovil craft beer, a tasty and refreshing blonde ale. The special thing about this brewery is that the water for the beer comes from the famous Krka River. In addition to this blonde ale, India Pale Ale beers will also be available in the future.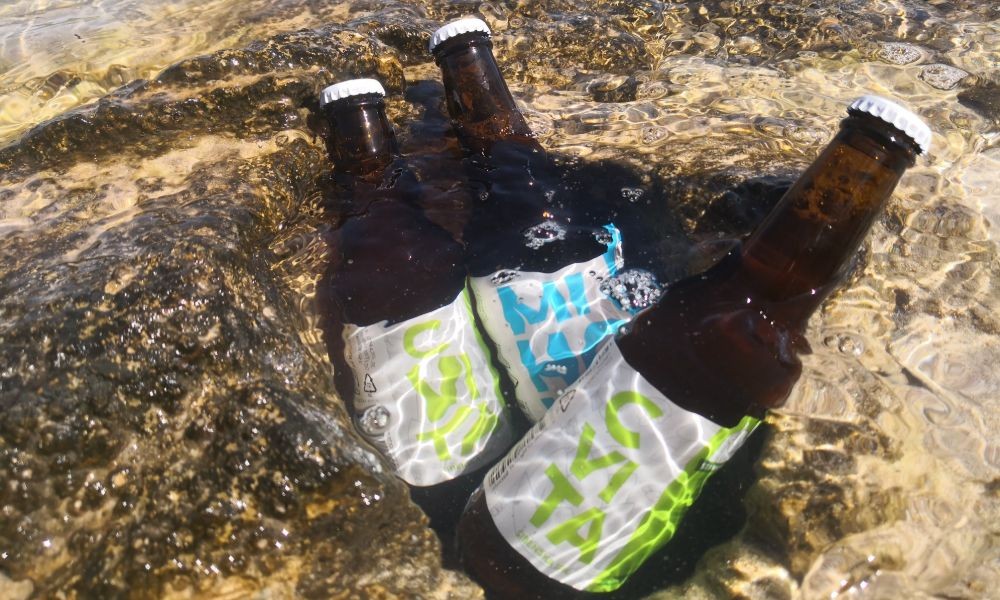 Craft Beer Breweries in Split
In Split, further south of Sibenik, there are also some local craft beer breweries where you can drink a fresh craft beer and two of which we would like to introduce to you. The beers are characterized by their unique taste and the brewers have fist started their business with private domestic breweries and eventually expanded their it.
Craft Beer Brewery Tap B in Split
The small craft beer brewery Tap B in Split was founded by four friends in 2017 and after a while a pub was opened next to the brewery, where you can taste all of the brewery's beers. It is being predicted that the pub is going to become the hub of craft beer in Split. The brewery's first beer is the American Pale Ale Trapula. Over time, different beers were created such as the India Pale Ale Mirakul and the Blonde Ale Walter White.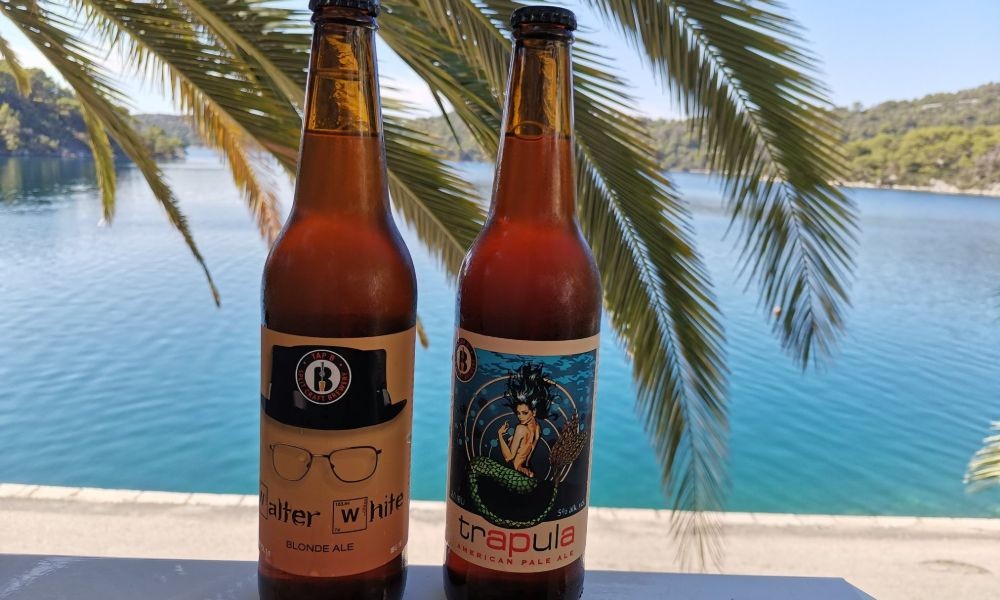 Craft Beer Brewery L.A.B. Split
The L.A.B. Split is the first craft beer brewery in Split. The local, yet extremely successful and popular brewery emerged from the private brewing of beer. The most famous beer of this brewery in Split is the Pale Ale Barba, which consists only of basic ingredients and adheres to the Bavarian purity law of the art of brewing. So far the brewery has brewed around 15 different beers. In addition to the online shop, the beers can be tasted in some cafés, bars and restaurants.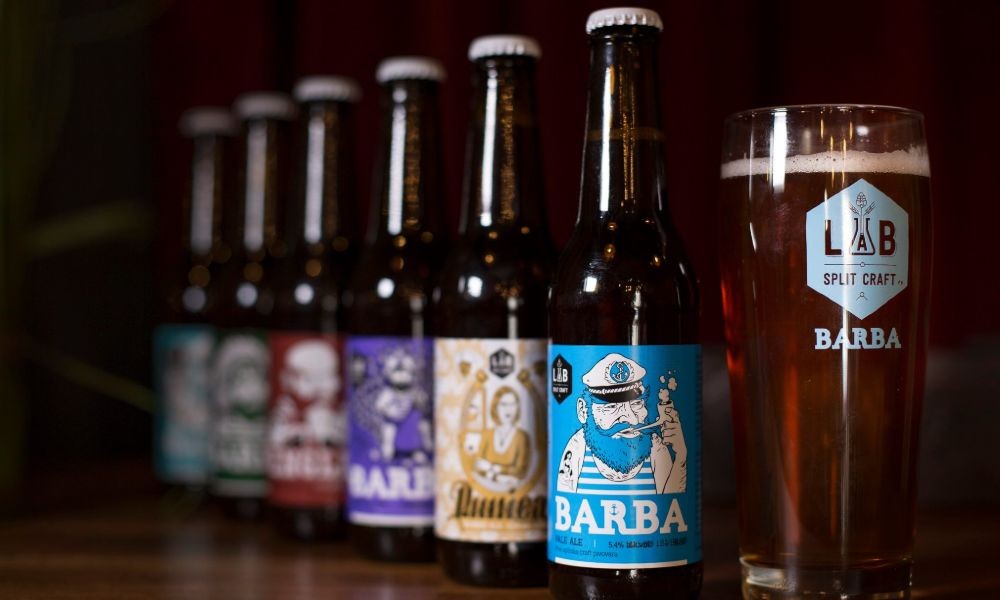 Craft Beer Brewery in Dubrovnik
In Dubrovnik at the tip of Dalmatia, there was no craft beer brewery for a long time, but that has now changed. In order for the art of beer brewing to gain popularity, Dubrovnik hosts its own Craft Beer Festival, where numerous new craft beers from Croatia are presented, in order to make the different types of beer palatable, especially to the locals.
Craft Beer Brewery DBC in Dubrovnik
Dubrovnik Beer Company (DBC) is the name of the first craft beer brewery in Dubrovnik, which has set itself the task of opening the craft beer market in Dubrovnik in order to set off the trend of more beer brewers. The brewery always has four beers in its range: Maestral, a Lager, Fortunal, a Pale Ale, Grego, a Milk Stout and GOA, a New England IPA. There are also numerous beers brewed according to creative recipes that are limited editions.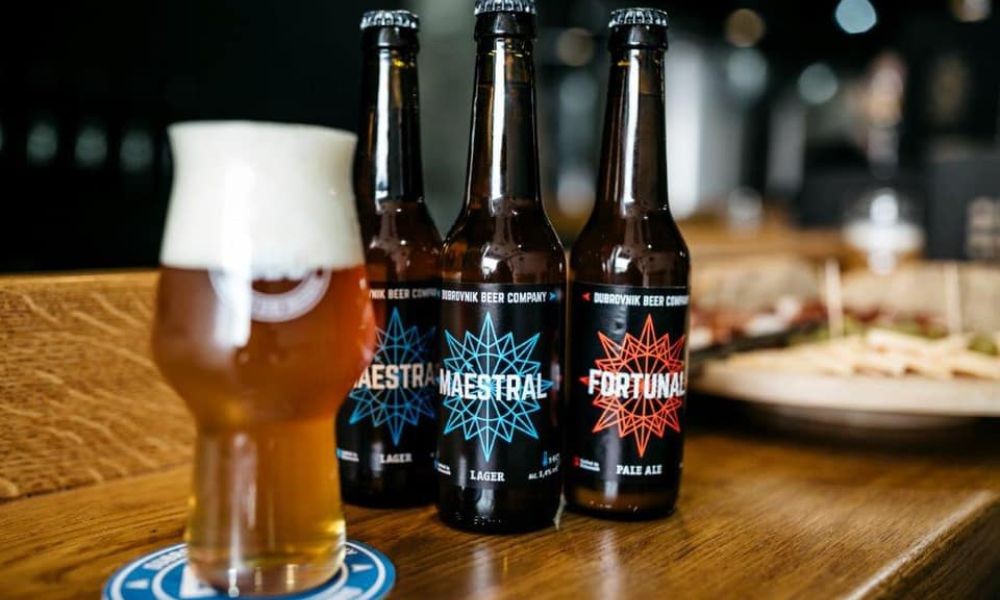 After a little trip through the craft beer culture of Dalmatia, we have now reached the end of our blog and hope that while reading you have already gotten in the mood for one of the best cool, fresh Croatian craft beers. The beers are unique, so there is undoubtedly something for every taste. And if you like experimenting with beer tastes, you will definitely get your money's worth with the Dalmatian craft beers.
After this short craft beer tour through Dalmatia, you may still be looking for a suitable and luxurious accommodation for your vacation in Croatia. Regardless of whether rustic or modern villas suit your taste, whether you value privacy or are traveling with a group and a dog, with us you are sure to find a suitable villa for you. So, take a look at our wide range of holiday homes with a private pool in Croatia and treat yourself to unique luxury.
You have further questions? The team at Adriatic Luxury Villas is always at your disposal!
Thank you for reading and cheers! 😊