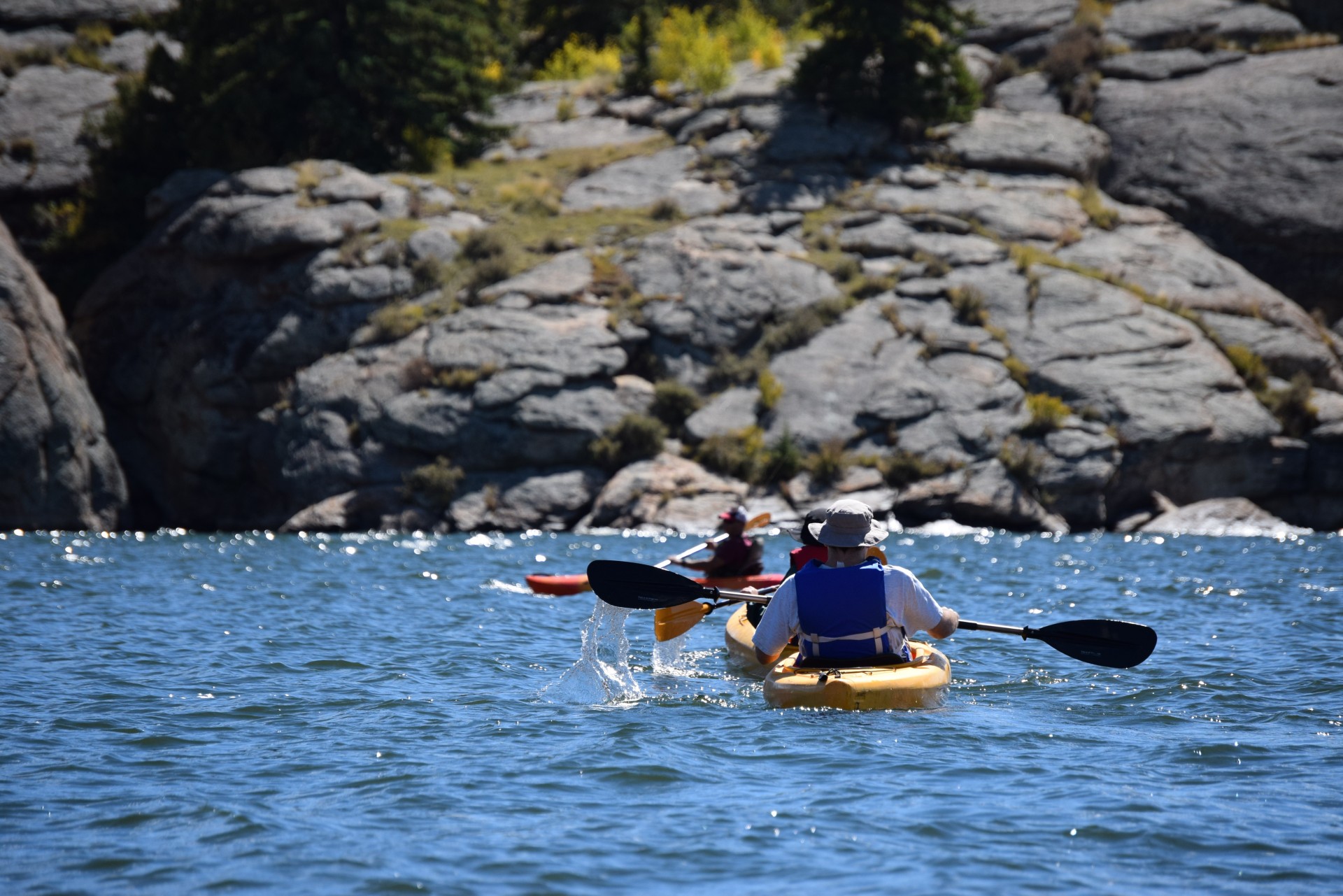 Welcome to Istria, the magical Croatian peninsula which is known for its natural beauty, ancient towns, crystal-clear sea and large variety of activities for a fulfilled vacation.
You decided to travel to Croatia and spend your vacation in a luxury villa in Istria, but you are not one of those who can lie in the sun all day, and prefer to fill your vacation with various activities? Then you are at the right place! Apart from visiting the numerous beautiful Istrian towns and exploring the beaches and islands, there are many fun things to do in this beautiful region. We bring you a list of the best activities that will make your vacation in Istria an unforgettable and diverse experience!
If you haven't booked your stay in Istria yet, don't worry beacuse we got your back! Take a look at our rich offer of luxury villas with private pools and amazing facilities and spend an exceptional vacation in Istria!
1. Water parks
There are even two water parks in Istria - Istralandia and Aquacolors.
The water park Aquacolors is located 2 km from the Istrian town of Poreč. With a total of 20 water slides, 4 pools and a water surface of about 6000 m2, Aquacolors is the largest water park in Croatia. In this water park you will find various attractions for children and adults, from children's pools and playgrounds, various slides and pools with waves to pools with hydromassage and a pool-cocktail bar. The slides are divided into categories according to their height and adrenaline level so that everyone can find something for themselves, whether you are an adrenaline-lover, want to slide in pairs or take an easy slide with visual effects. In the Aquacolors water park, you can find a wide range of restaurants and bars that will make your day fun and carefree. With the photo system installed on some of the slides, you have the opportunity to record your fun moments and keep them as memories. Aquacolors is open from June to September, and you can buy tickets through their official website. Don't miss spending a day with fun and laughter that you will surely never forget!
Just half an hour away from Aquacolors, near Novigrad, is the Istralandia water park, which was declared the second-best water park in Europe in 2018. Istralandia has 23 water slides with over impressive 2 kilometers of tubes which are categorized by height and adrenaline level into easy, moderate and extreme. In this water park you will find the highest water slide in Croatia - the "Free Fall" with a height of 27 meters, as well as the largest pool with waves in this part of Europe. In addition to water slides, in Istralandia you will find various children's pools, water playgrounds, hydromassage pools and various attractions such as foam parties, performances, various animations, and sports tournaments. You don't have to worry about getting hungry or thirsty during your visit to Istralandia, because there are various restaurants where you can refresh yourself. Istralandia opens its doors to visitors at the end of May and is open until mid-September. You can buy tickets on this park's website to avoid crowds at the entrance.
Raise the level of fun and adrenaline of your vacation in Istria and have fun with family and friends in one of the water parks in Istria!
2. Zipline Pazin Cave
For all adrenaline lovers, we recommend the zipline over the Pazin Cave, which represents one of the most interesting natural phenomena. The Pazinčica River Abyss was created by the plunging of the Pazinčica River, the largest underground river in Istria, and includes the 500-meter-long and 100-meter-deep canyon, as well as the Pazinčica Abyss and the Pazin Cave with its underground length of 287 meters. The zipline starts from the cliff below Hotel Lovac, and consists of four ziplines. The first two ziplines are 80 meters long, the third one is 220 meters long and reaches a speed of 40 km/h, while the fourth is the longest with 280 meters and also the fastest because it reaches a speed of 50 km/h. This last zipline is usually a favorite among visitors because of the view at the Pazin Cave and a medieval castle that has inspired many writers. If the zipline didn't give you enough adrenaline, you can take the opportunity to fly over the Pazin Cave with the "Rope Jump" or by climbing in the climbing area. In addition, we recommend you to visit the educational hiking trail that leads through the beautiful nature and from which there are beautiful viewpoints, or to enter the cave in the guidance of experienced speleologists.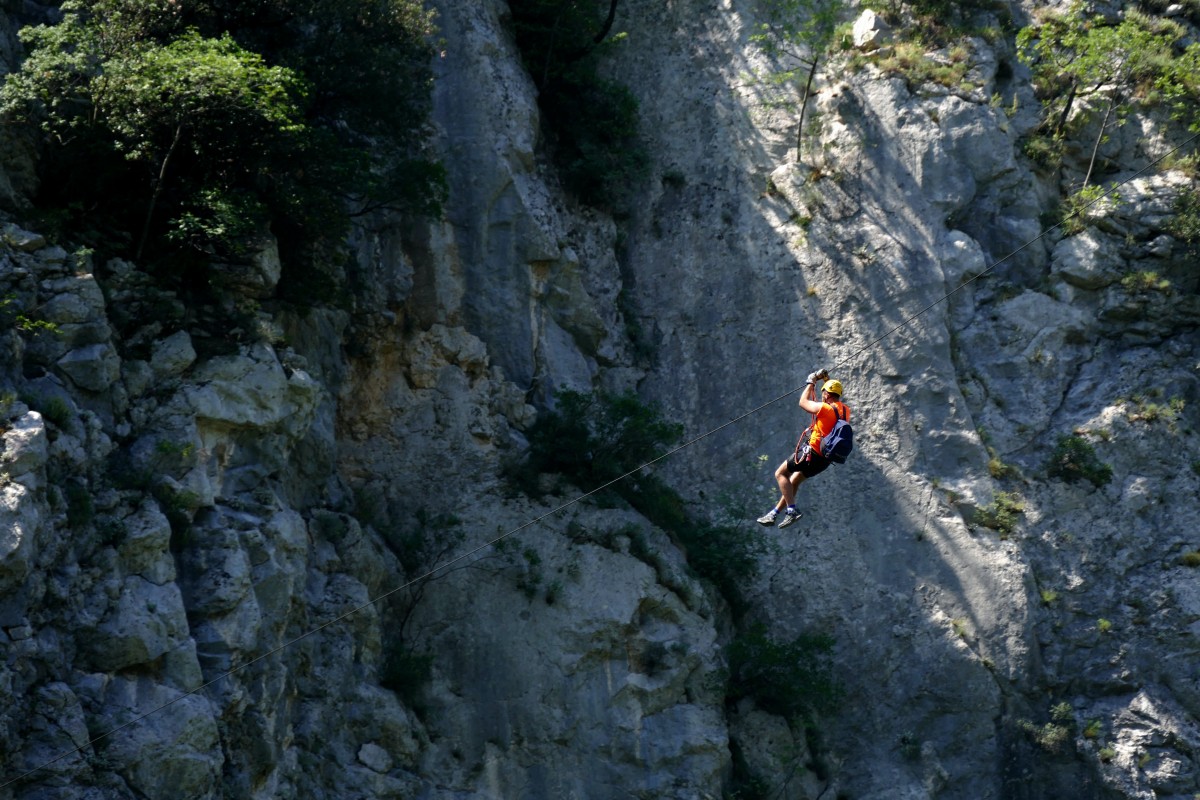 The zipline is officially open from 01.05. until 30.09., while in the off-season it is possible to make a reservation by agreement.
3. Quad & Buggy Safari
Go on an unforgettable trip with a quad or a buggy and explore Istria in a different way! Accompanied by an expert guide, you can go on a three-hour, half-day or full-day drive along exciting forest roads, during which you will discover numerous natural beauties and beautiful viewpoints that will surely amaze you. If you want to break the monotony of your vacation, going on a Quad or Buggy Safari is the perfect way! The only thing you need is a category B driver's license and the adventure can begin! It doesn't matter if you are traveling with your family, children, friends or your parnet, a quad or buggy trip will surely fill your vacation with fun and excitement and give you the opportunity to see locations you can't reach by car!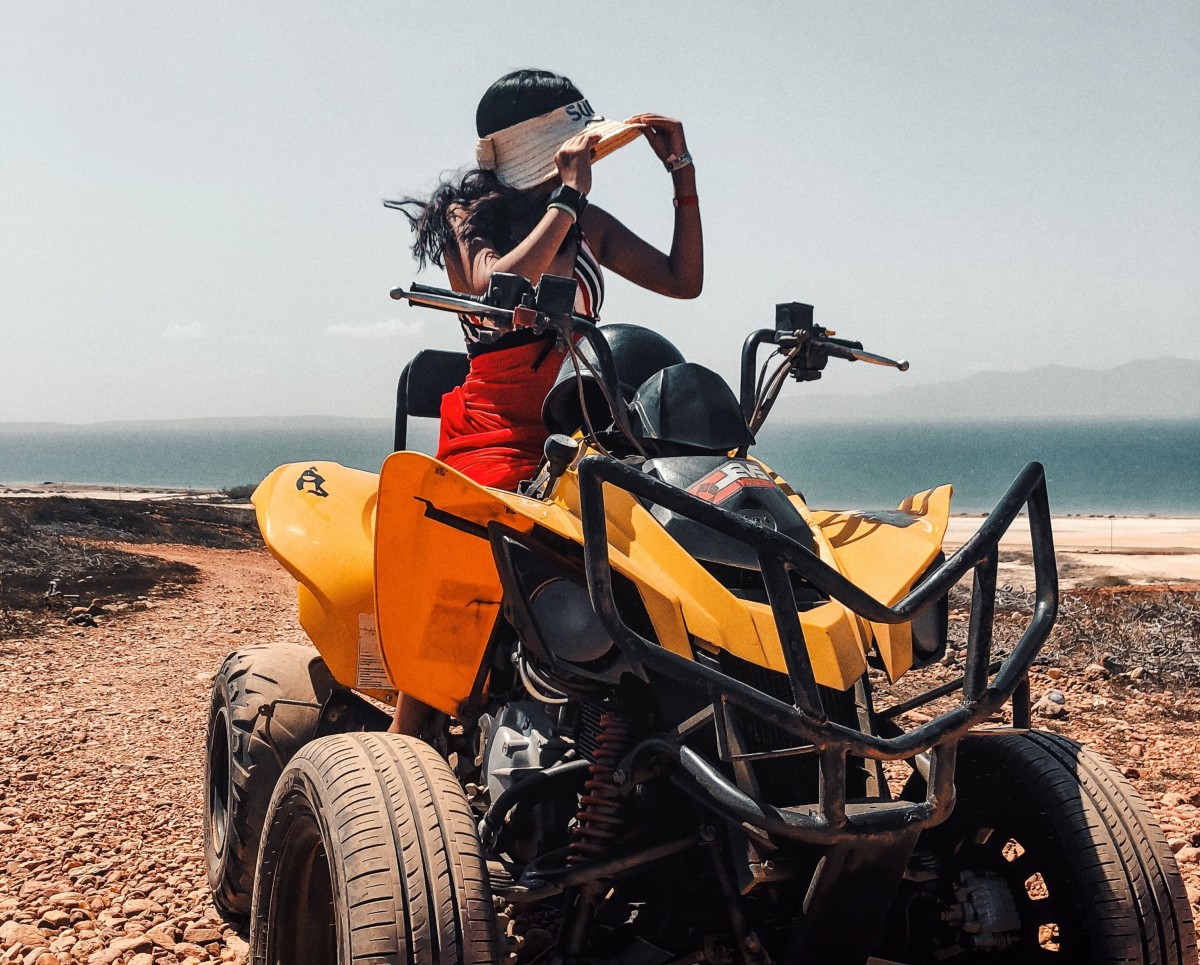 4. Go-karting
For all fans of motorsport, racing and adrenaline, the best activity is go-karting in Istria! Near the city of Pula, there is the Green Garden go-kart center, which has a 1-kilometer-long track that is one of the best in Croatia, as well as a baby track for the youngest visitors, which will ensure fun and safety for all visitors. You can rent karts of different power and have fun with your family or friends. Green Garden is open for visitors from the 1st of January until September 30th, while you can find more information on their website.
Motodrom Poreč is located in the northern part of Poreč and has a karting track which is 600 meters long. This motodrome also has a children's track, which is intended for children, families and beginners. Rent a go-kart that suits your age and driving skills and have fun in exciting races with your friends, family members or loved ones. Motodrom Poreč is open every day throughout the year, and you can find more details on their website.
5. Kayak trips
If you love the sea and the sun, but you don't want to spend the whole day lying on the beach, make a change and go on a kayak tour! Kayak Safari offers you the opportunity to discover the Istrian coast and its beauties from a different perspective and in a completely special way! Visit hidden coves that can only be reached by sea, swim in the clear turquoise sea and discover the underwater world. You can find kayak rentals all over Istria, as well as guided kayak trips accompanied by expert guides who will show you the technique of rowing, take you along the coast and show you special coves and beaches that you would otherwise not be able to reach. If you are in the vicinity of Pula, do not miss the chance to discover breathtaking places with a kayak in Pula.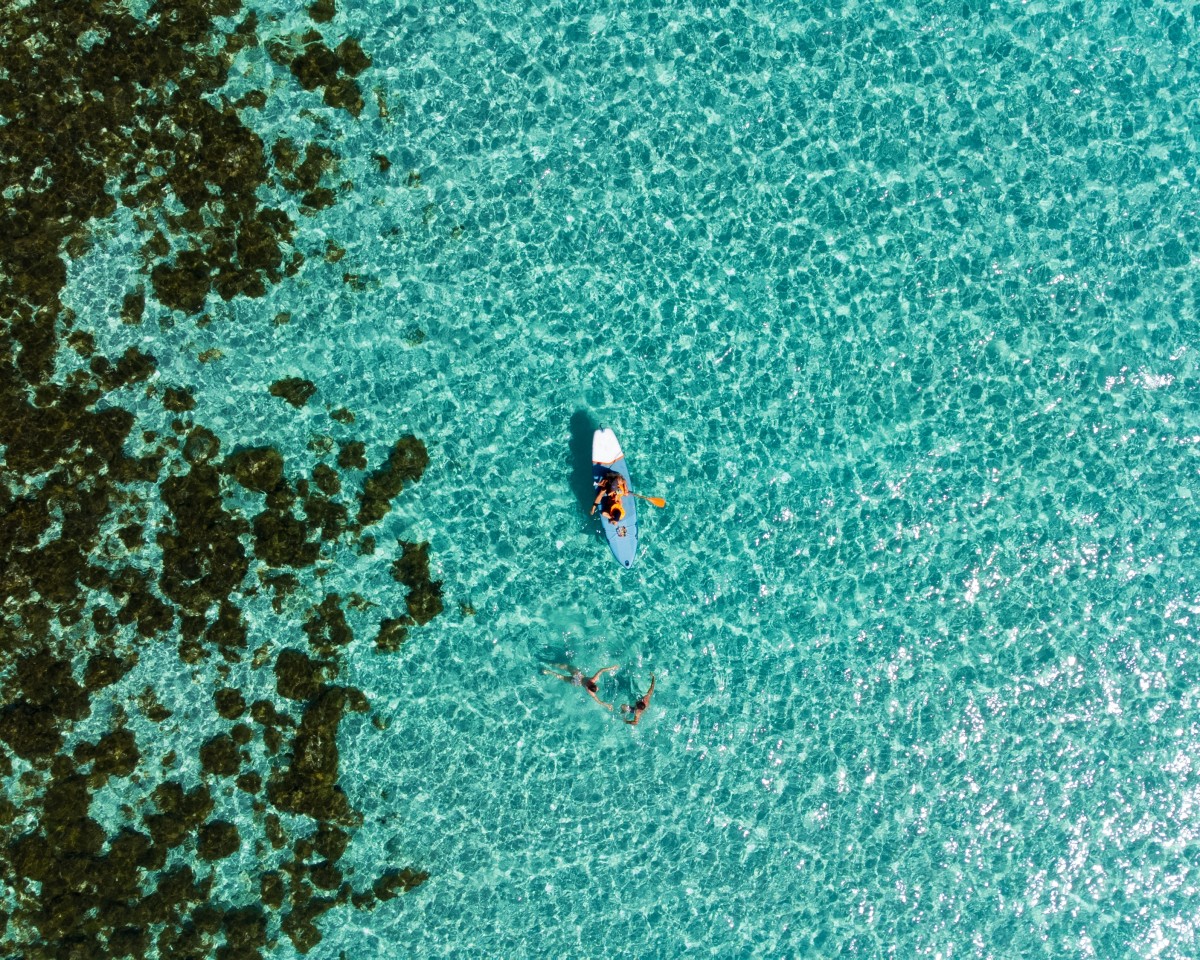 6. Windsurfing
Try windsurfing and add some action and adrenaline to your holiday. Windsurfing is a great exercise for the whole body that helps improve balance and coordination, while at the same time you can enjoy nature and fresh air, which is why windsurfing is one of the most popular holiday activities. In the tourist destinations of Istria, you will find numerous windsurfing centers and schools where you can rent windsurfing boards, learn the basics of sailing or improve your existing skills. If you want to go windsurfing in the vicinity of Pula, we have 2 popular spots for you - Ližnjan and Medulin. The decision on which spot to choose, of course, depends on the wind. So, if you want to go windsurfing in Istria, it would be favourable to get to know the Croatian winds. Bura is a strong, dry, northern or northeast wind that comes from the Velebit mountain range and is known for its high speed and strength, which is why it is one of the strongest and coldest winds in Europe. The Bura wind cools down the temperatures and can sometimes even cause damage to buildings and vegetation, which mostly occurs during winter. When the Bura wind is blowing, it is a perfect day for windsurfing in Ližnjan. The other wind that is of great importance in Croatia is Jugo. The Jugo wind is a moist, southeast wind which is usually followed by dark-clouds and rainy storms. You guessed it, Croatians are not a big fan of Jugo as it is said that it causes headaches and grumpiness. Nevertheless, you can go windsurfing in the Jugo wind, just be prepared that it could start raining any minute. The best location in the vicinity of Pula to go windsurfing in Jugo is Medulin.
7. Diving
One of the favorite activities during vacation is certainly diving. Due to the rich diversity of the sea, numerous underwater caves, shipwrecks and reefs, Istria is known as one of the best destinations for diving. Many tourist centers of Istria offer you numerous diving centers that provide various diving courses accompanied by professional instructors who will reveal the hidden beauties of underwater life. Join one of the diving courses or take the opportunity to dive into the depths and discover some of the 23 sunken ships in the area of Istria. Dive into the underwater world and get to know the diverse species of the Adriatic Sea!
8. Fishing
Apart from divers, the Adriatic Sea is a paradise for fishermen as well. Fish from the shore, boat or dive with a rifle and catch the well-known fish of the Croatian Adriatic such as sea bream, sea bass, sea bream, grouper, and molluscs such as squid, cuttlefish or octopus. For all types of fishing, you need a recreational fishing license that you can obtain in regional units of the Ministry, some tourist agencies, or through the website of the Ministry of Agriculture, Fisheries and Rural Development. As tourists, you can choose between fishing licenses for one, three, seven and thirty days, while the Croatians can buy an annual license. You can find more information about permits and prices on the website of the Ministry. There are also various fishing trips accompanied by experienced fishermen who will give you some professional advice. Cast the hook and fulfill your vacation on the Adriatic Sea with a rich catch of Adriatic fish.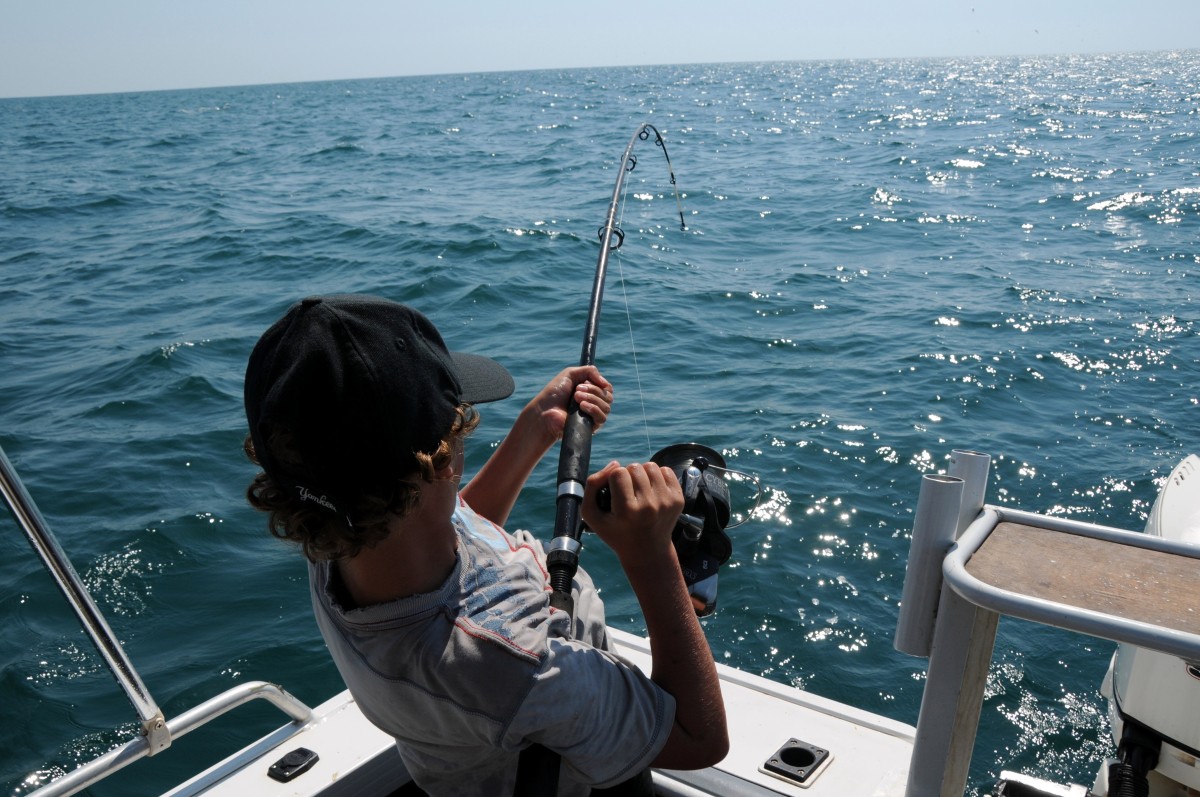 9. Horseback riding
Explore the nature and beauty of Istria from a completely different perspective! Horseback riding offers you a unique experience and the opportunity to cross different terrains including beaches, forests, hills and ancient villages. There are several horse-riding centers in Istria that offer guided tours, riding schools and even multi-day trips. Horses used for riding in Istria are usually locally bred and well trained, while safety equipment is always provided. Whether you are an experienced rider or a beginner, riding is a fun and unforgettable adventure during which you will get to know the rich history and picturesque beauty of Istria.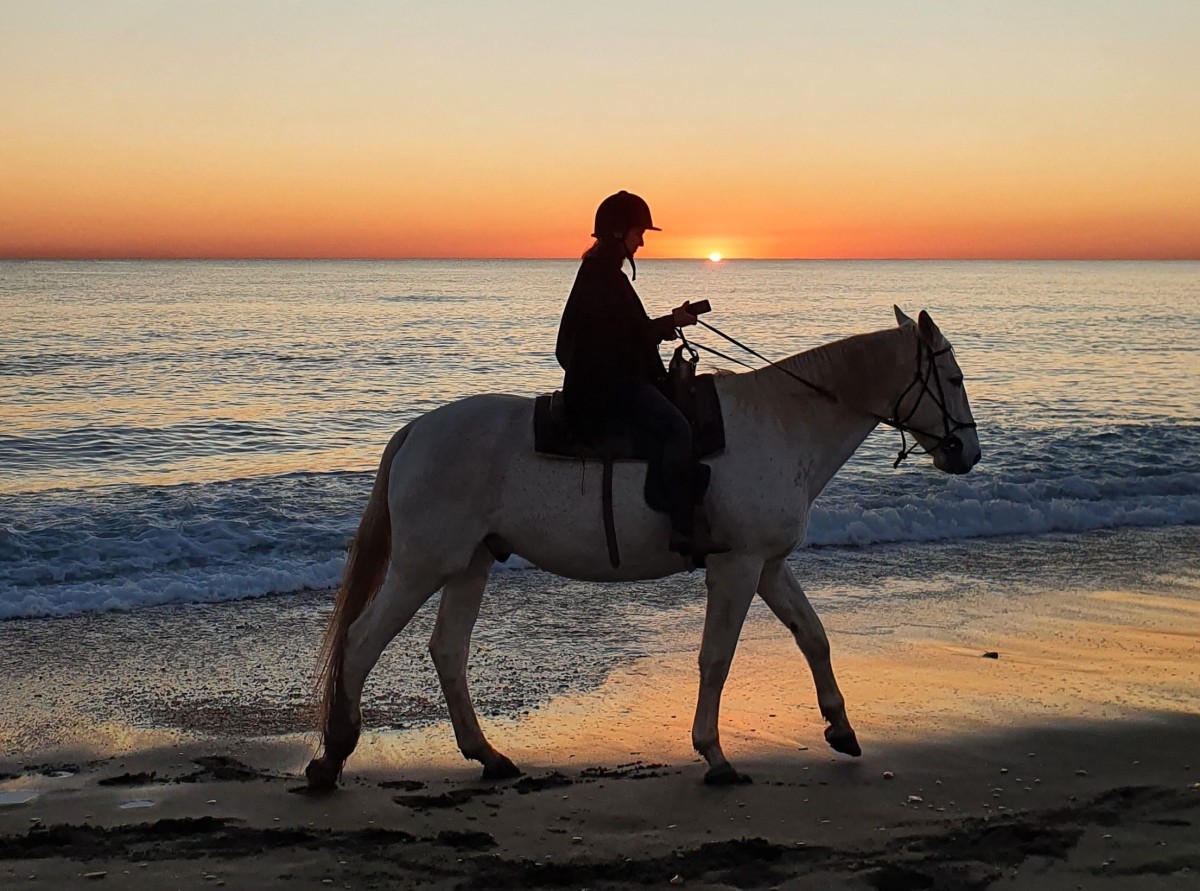 10. Paragliding and Parasailing
Paragliding is an exciting and unique way to experience the stunning natural beauty of this Croatian region. With its beautiful coast and wavy hills, Istria is an ideal place for paragliding. While flying high above the crystal clear Adriatic Sea, you can enjoy a wonderful view of the surrounding landscapes. Beginners can fly in tandem with a qualified instructor, while the more experienced can try their hand at flying solo. For those who want to learn to fly solo, paragliding courses are also available.
Parasailing is an activity that combines paragliding with the beauty of the Adriatic Sea. During parasailing, you are being pulled by a speedboat and lifted into the air, which gives you a stunning view of the coast and the crystal clear sea from the air. Istria has numerous agencies that offer parasailing trips. Of course, safety comes first, which is why you are accompanied by experienced guides who will give you instructions and safety equipment such as belts and life jackets. This activity is ideal for those looking for adrenaline, but it is also an excellent way to discover and enjoy the beauty of nature. Whether solo or in pairs, parasailing is an unforgettable experience that you should not miss.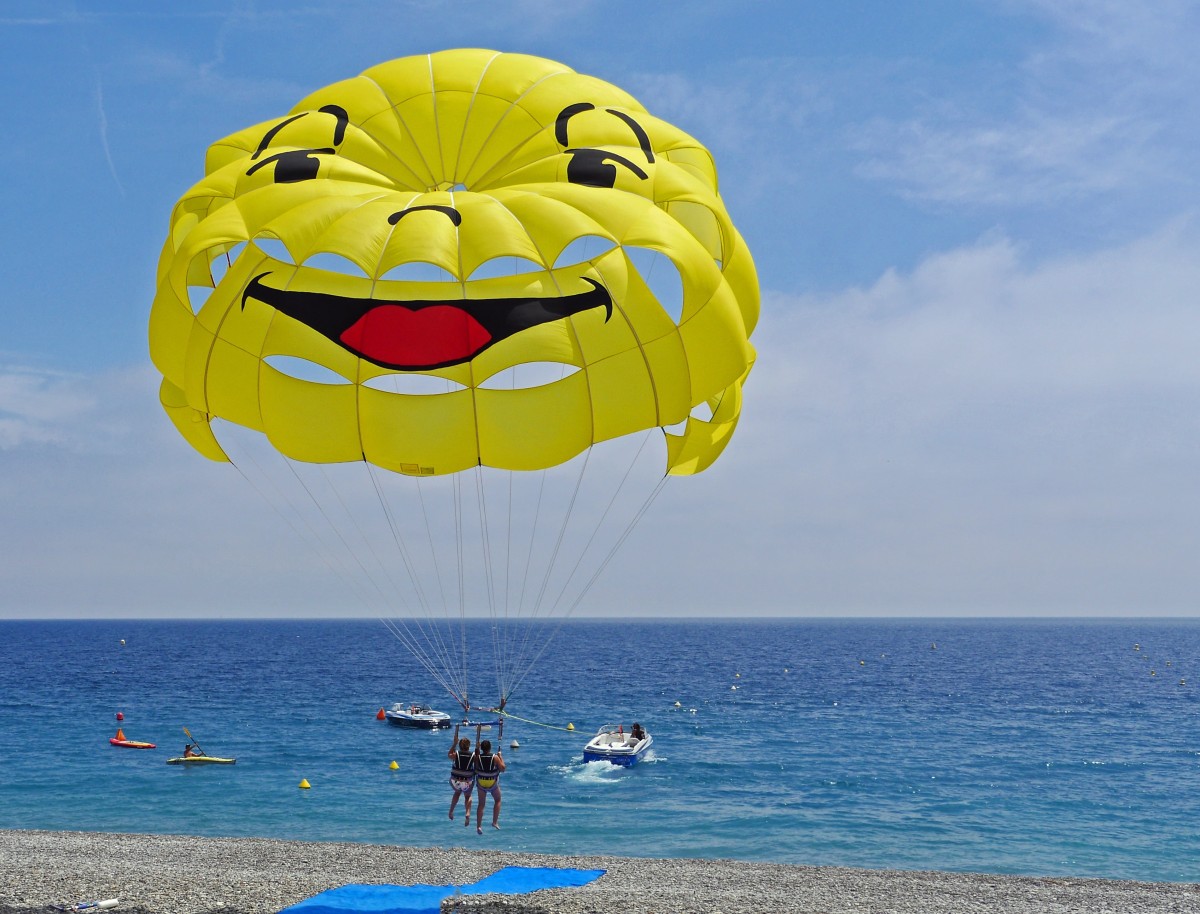 11. Adventure parks
Adventure parks have become increasingly popular in recent years, offering exciting outdoor activities that test your physical and mental abilities. In Istria, you can find various adventure parks from Pula to Umag and central Istria. Some of them are the Adventure Park Jangalooz in Umag and Pomer, the Adrenaline Park Sky Fox in Poreč and the Adventure Park Pula.
There is also the Glavani park, which is one of the biggest adventure parks in Croatia. The park features a variety of activities for visitors of all ages, including zip lines, climbing parks, giant swings, wall climbing, a human catapult and more. The park pays special attention to providing a safe and fun environment for every visitor, while highly trained staff are available to visitors throughout their experience. Glavani Park is perfect for families, groups of friends or individuals looking for an adrenaline-filled day in nature. Considering the amount of facilities, it is not surprising that Glavani Park is one of the best tourist attractions in the region.
Adventure parks are the perfect place for adventure lovers who are looking for challenges and adrenaline. Therefore, do not miss the opportunity to experience the excitement and fun in one of the adventure parks in Istria!
12. Walking and hiking
Given the abundance of natural beauty and cultural sights, Istria is the ideal destination for recreation and exploring. Istria has more than 200 km of marked walking trails that pass through different landscapes, from the coast and Mediterranean vegetation to hilly areas with olive groves and vineyards. Most of the walking trails are located near Poreč, Rovinj and Pula. Some of the most beautiful hiking trails in Istria are certainly the circular trails Pazin-Beram, Buzet-Kotli-Hum-Buzet and Parenzana, which winds through beautiful valleys, vineyards, olive groves and over green hills, and is made up of a restored section of the historic railway line that connected Trieste with Poreč.
Istria also offers beautiful mountain landscapes, such as the Učka mountain range, which rises above the Adriatic Sea and offers some of the most beautiful viewpoints in all of Croatia. Učka is home to unique species of plants and animals, which is why this mountain is a true pearl of nature. But there are also many other peaks for hiking, such as Ćićarija, Vojak, and Grožnjan. Many of these peaks offer a wonderful panoramic view of the Adriatic Sea and the surrounding nature.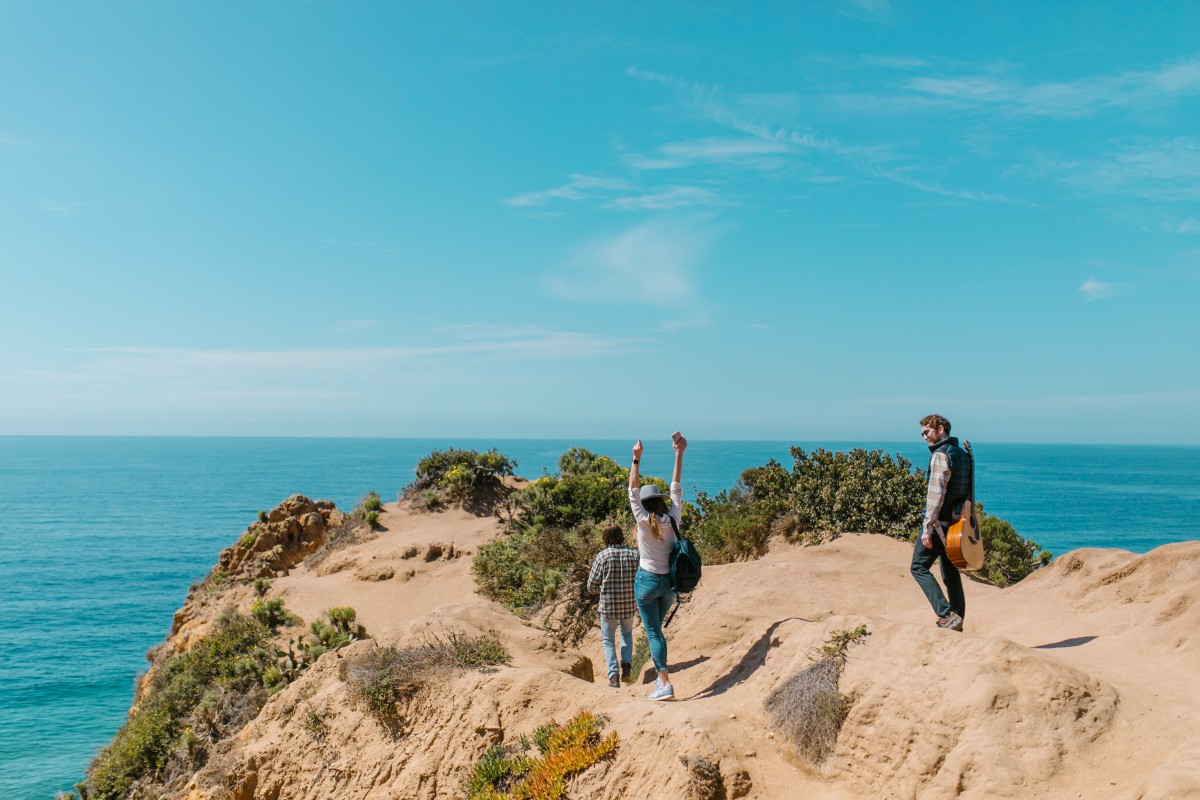 We definitely recommend that you take the opportunity to explore Istria's many walking and hiking trails.
13. Sport climbing
With a total of 25 official sport climbing areas located in the middle of beautiful landscapes, Istria has begun to attract more and more climbers from all over the world. The climbing areas vary in difficulty, so there are climbing areas that are suitable for beginners, as well as more demanding climbing areas for professionals. One of the main advantages of Istria is that you can enjoy climbing throughout the whole year, regardless of the season. Some of the most famous Istrian climbing areas are Kompanj, Pandora, Zlatni rt and the Canyon of Buzet. If you want to try sport climbing for the first time, there are numerous climbing schools as well as guided tours with certified instructors who will teach you the art of climbing and allow you to enjoy the adventure while being in safe hands. Take the opportunity and experience the natural beauty of Istria in an exciting way that you will surely remember for a long time!
14. Cycling
For lovers of nature and active vacations, cycling through Istria is the perfect way to explore its beautiful landscapes, picturesque towns and lush vegetation. Go on an adventure on two wheels, because there are over 500 km of beautiful bike paths that connect all the beauties of the Istrian peninsula. Among them you will find various trails, from easy trails for recreational riding for the whole family to more demanding mountain rides and challenging road routes that offer ideal conditions for professional cyclists. Choose from 9 family and recreational, 11 mountain and 15 road trails, each of which is special in its own way. The trails are from 10 to 135 kilometers long, while the highest height difference is as much as 1,600 meters. Bring your own bicycles or rent them from one of the many bike rental agencies and go on a ride through the magical nature of the Istrian peninsula that will surely be etched on your memory forever!
As you can see, Istria really has a lot to offer! If you want to spend an adventurous and unforgettable holiday and have a great time in Istria, take a look at our incredible offer of luxury villas with private pools and start planning your dream holiday in Croatia!