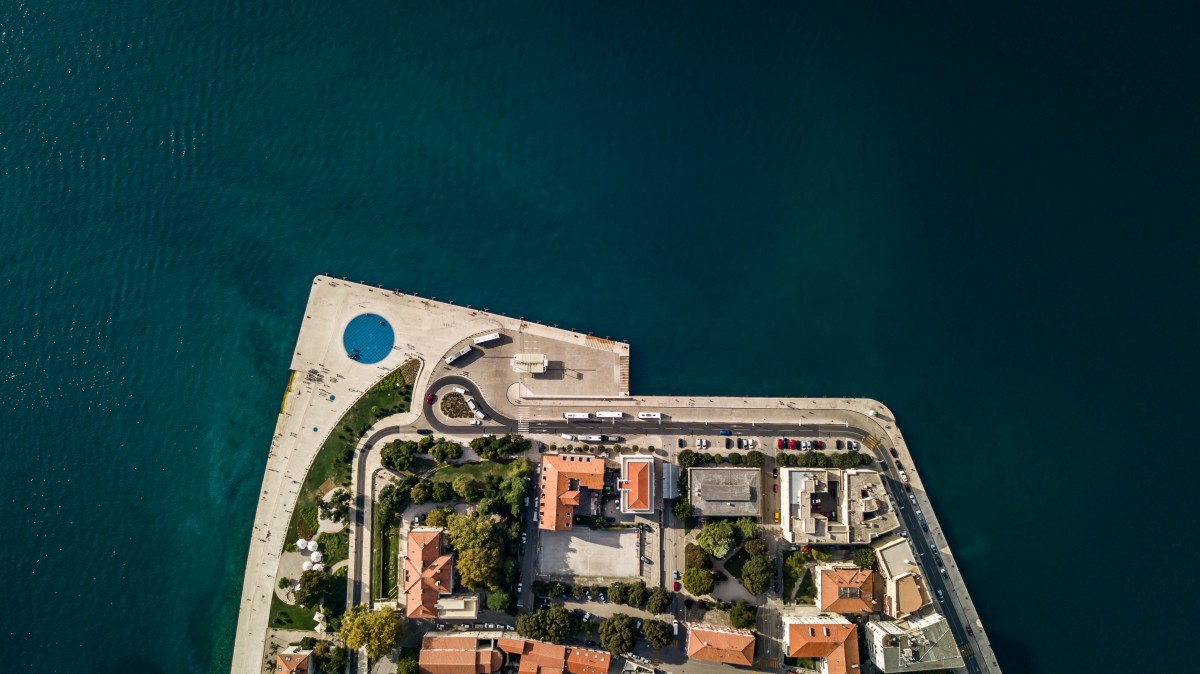 Check out these ideas for a wonderful day trip from Zadar. Natural parks, nearby cities, beautiful islands and the best destinations in the region for an unforgettable excursion from Zadar
Are you staying in Zadar and have you already explored the city? Are you now ready to discover its surroundings? The Dalmatia region offers many incredible daily trip destinations, which might leave you indecisive. Here's a list of the best ideas for day trips from Zadar.
Krka National Park
Staying in Zadar means Krka National park should be on your bucket list. Luckily, it's a car ride away from Zadar, and you can explore it in just one day. If you haven't rented a car, you can go by bus at almost any time of the day. For a full experience, you can enjoy one of many arranged tours, out of which some include a visit to nearby cities like Šibenik.
Krka National Park will amaze you with its 7 waterfalls that run along the course of the Krka river. Explore this magical place by walking on its wooden pathways, and top it all off with a swim, which is allowed. The Park also has an isolated small island with a monastery Visovac, reachable by boat from Skradinski Buk, the biggest waterfall.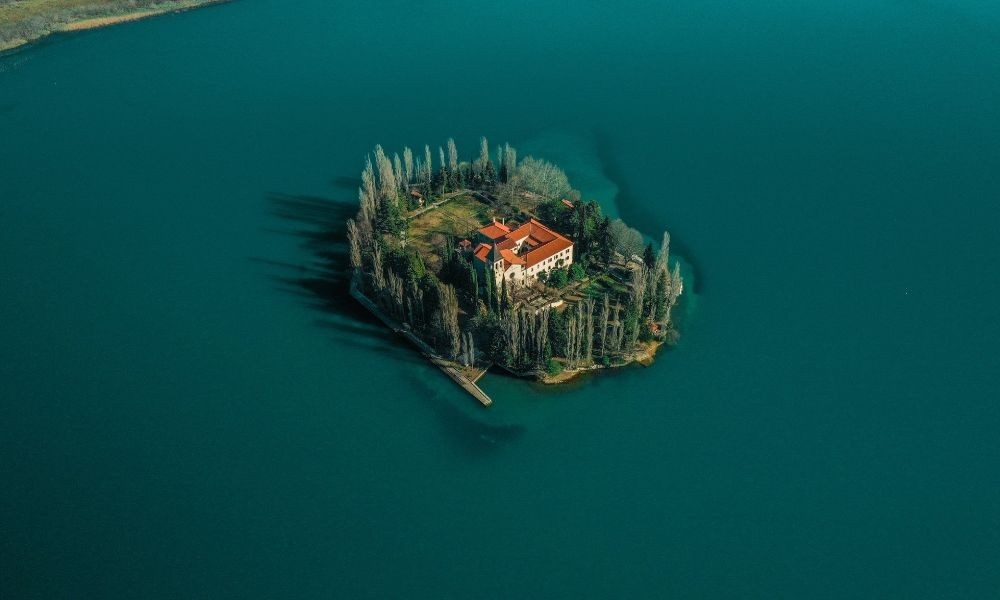 Plitvice National Park
Plitvice National Park is an hour and a half drive from Zadar by car or bus.
Known for its beautiful lakes and waterfalls, it is one of the most famous places in Croatia, visited by millions each year. Whether you explore the upper or the lower part of the Park, you will be amazed by the emerald green colour of the water in each lake and waterfall. Plitvice isn't something to be missed! The usual route takes about 6-8 hours, but it depends on how much of the Park you want to explore. You can even take a boat ride since the price is included in the entrance fee! A one-day exploration of this natural wonder may not be enough. If you decide to stay longer, the Park has four hotels, and there are many accommodations nearby. Be careful not to fall in love too hard!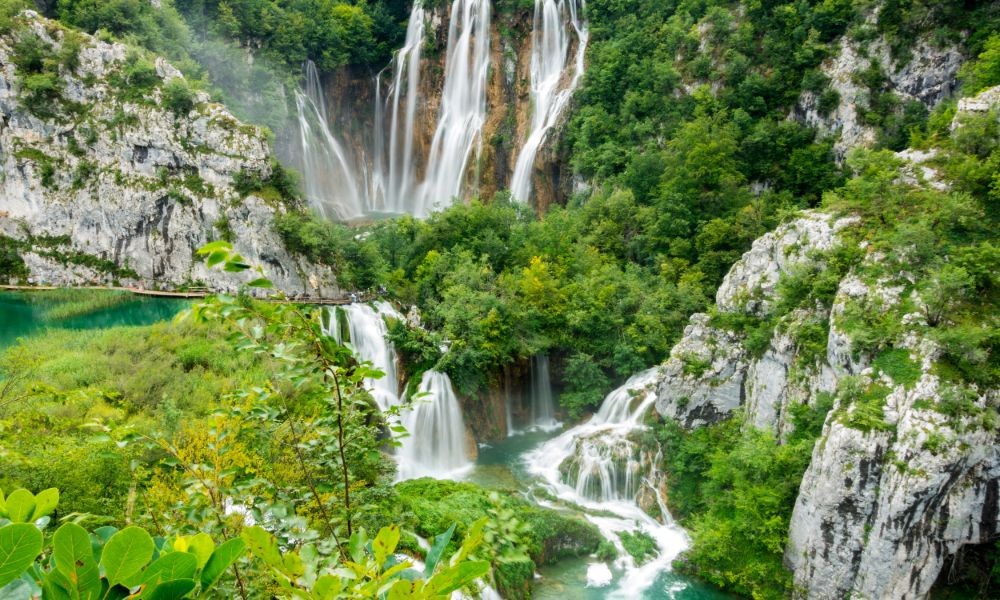 The Kornati Islands National Park
The Kornati archipelago is made of 150 islands, and it's the densest cluster of islands in the Mediterranean. Located between Šibenik and Zadar, it is a must-visit place during your vacation. You can reach Kornati Islands by tour boats from Zadar or any nearby coastal cities. The tours often involve lunch deals and other commodities, so make sure to choose the one that suits your needs. What awaits you at the Kornati Islands? Lots of cliffs, small islands, sandy and pebbly beaches, and the beautiful Adriatic sea. Swimming in the heavenly sea is probably the main activity you will be doing on the Kornati Islands. Still, you can dive or scuba dive in the islands and discover the fantastic underwater biodiversity.
Dugi Otok and Telašćica Nature Park
Dugi Otok translates as "Long Island," and it is one of the must-see islands in Croatia. We are sure you will find a less crowded private spot for your own enjoyment on the 45km long coastline. The island's hinterland abounds in vineyards and orchards, but the island´s crowning jewel is without a doubt the Saharun beach, famous for its shallow white waters. Be sure to take a swim, it's unforgettable!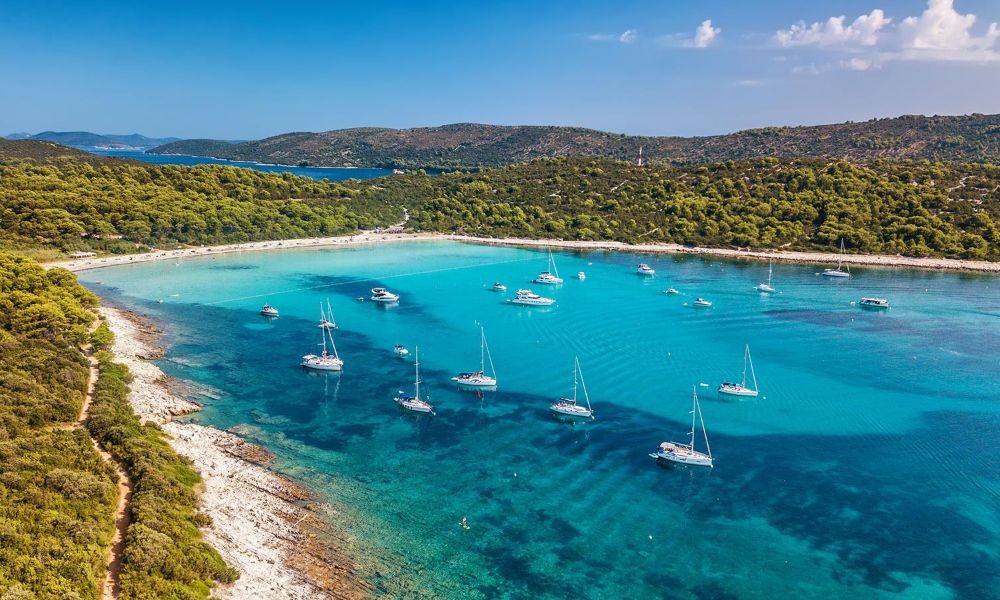 Telašćica Nature Park is in the southern part of the island. This Park is made up of a distinctive bay, 18 islands and islets with lots of incredible beaches and coves. The Park also features high cliffs and a saltwater lake called Lake Mir. The whole area abounds in sea life, and if you're lucky enough, you will catch some dolphins swimming into the sunset.
To reach this fantastic island, you can get a ferry from Zadar to Sali, Brbinj, or Božava. You can rent a bike, car, or scooter in Zadar and easily explore the area to make the best of your trip.
Pag Island
About 30 minutes away from Zadar, the Island Pag is also an excellent choice for a daily trip. Arriving on Pag, it's impossible not to notice its almost lunar landscape and its white-coloured rocks that are the island's signature mark. The town of Pag will enchant you with its architecture and cultural heritage. Still, the real reason for visiting is the famous Pag cheese and lamb, which are an inevitable gastro treat, you would be crazy not to try it. If you're visiting Pag with your friends, you are definitely in for some fun. The island prides itself on many summer festivals that justify the name "Croatian Ibiza".
Paklenica National Park
Although the main reason for taking a vacation in Dalmatia may be sun and sea, break the pattern with a beautiful day trip to the mountains and hilltops. It is definitely worth it. The perfect option is the Paklenica National Park. Located in the Velebit mountains, the most massive range in Croatia, this park is an ideal place for adventure lovers. Enjoy the day while hiking, or perhaps climbing. The Park has boulders for experienced climbers, as well as easy paths for relaxed hikes. If none of it excites you, take the day to explore the two famous canyons: Velika Paklenica and Mala Paklenica. Another interesting spot to explore is the Manita cave with lots of geological formations and underground fauna.
Velebit Nature Park and Zrmanja canyon
Also situated in the Velebit mountain range, the Velebit Nature Park is an excellent option for a daily trip from Zadar. Take the day to hike and admire the greatness of mountain peaks and enjoy the Zrmanja Canyon views. A combination of white limestone rocks and emerald water gives a picturesque view, making this a perfect spot for nature lovers. Try some water sports like kayaking or rafting - Zrmanja River is ideal for it.
Šibenik
Šibenik city is a one hour drive from Zadar, and it's definitely worth it. Less crowded than Split or Zadar, Šibenik has two World Heritage Sites you don't want to miss, the Cathedral of St. James and the St. Nikola Fort.
The city has lots of churches, monasteries, fortresses, museums, and an incredibly beautiful old town, so prepare yourself for a real cultural experience. Enjoy the day by exploring this vibrant historical city at your own pace.
Split
Did you know that the second largest city of Croatia, Split, is only two hours away from Zadar? It's something you simply don't want to miss during your vacation. The impressive old town is just a small part of what will amaze you. Be sure to visit the Diocletian Palace, one of the most preserved Roman monuments of the world, listed in UNESCO's World Heritage list. The ancient Roman columns and an Egyptian Sphinx will welcome you at the entrance of the Palace, making it a great starting point for exploring the city. Make a stop at the central square of the Palace - the Peristyle. Being a highly popular tourist destination, Split will cover all your travel needs and cravings: from culture to gastronomy and outdoor activities. Make sure to enjoy it!
Trogir
Don't miss out on Trogir if you decide to visit Split. Located only 30 kilometres from Split, Trogir is a small coastal town situated on an island connected to the mainland by bridges. It is a perfect destination if you are looking for a carefree daily trip from Zadar. Explore the narrow streets of the old town, visit the Trogir Cathedral and the Kamarlengo Castle and soak up the sun while drinking coffee uninterrupted.
Have you already made a bucket list for all the day trips from Zadar you are planning to do? Hopefully, this article has helped you with any doubts you might have had and inspired you to explore Zadar's surroundings. Now you only have to make a decision on how many day trips you are going to make. We hope your accommodation is settled, and if it's not, Adriatic Luxury Villas will always be your best choice.
Thanks for reading!