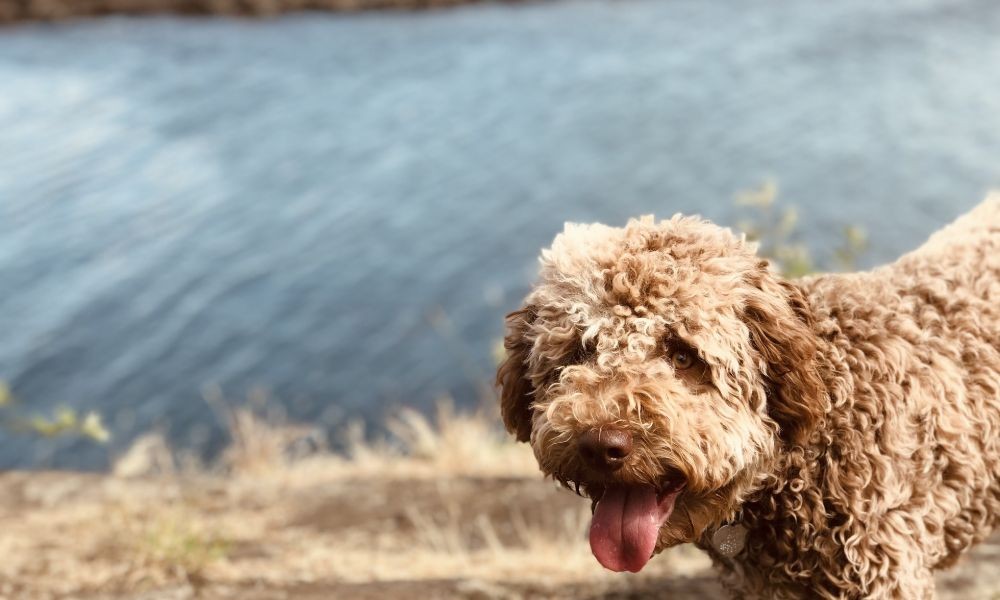 This summer, bring along your furry friend to your vacation carefree - there are plenty of pet friendly villas in Croatia. Choose the perfect spacious accommodation and have a stress-free holiday.
Planning a pet friendly vacation can sometimes be challenging, especially finding the appropriate accommodation that will suit your and your pets' needs, while at the same time following all the rules of the country and accommodation. This summer bring along your furry friend to your vacation without worries - there are plenty of pet-friendly villas in Croatia. Here are all the essentials for happy-go-lucky holiday time.
Croatia is a pet friendly destination – your furry friend is going to have the best holiday
Pet friendly villas in Croatia are the best choice of accommodation for a stress-free holiday
You sure must be asking why? Let us explain. Whether you choose a close-to-the-beach villa or a totally isolated inland pet friendly villa in Croatia, it turns out as the best choice of accommodation when travelling with a pet. Villas often feature spacious courtyards that will give your pets the necessary freedom during the holiday, but also give privacy and make sure you are not disturbing anyone's peace during their holiday time.
The great thing about villas is that they are fenced, so it gives an extra layer of privacy and overall security. Do you already know that you will be travelling with your four-legged friend? Have a look at our pet friendly villas in Croatia at the following link:
https://www.adriaticluxuryvillas.com/pet-friendly-villas
Also, if you are two families travelling with your pets, you will get the most amenities by choosing a villa.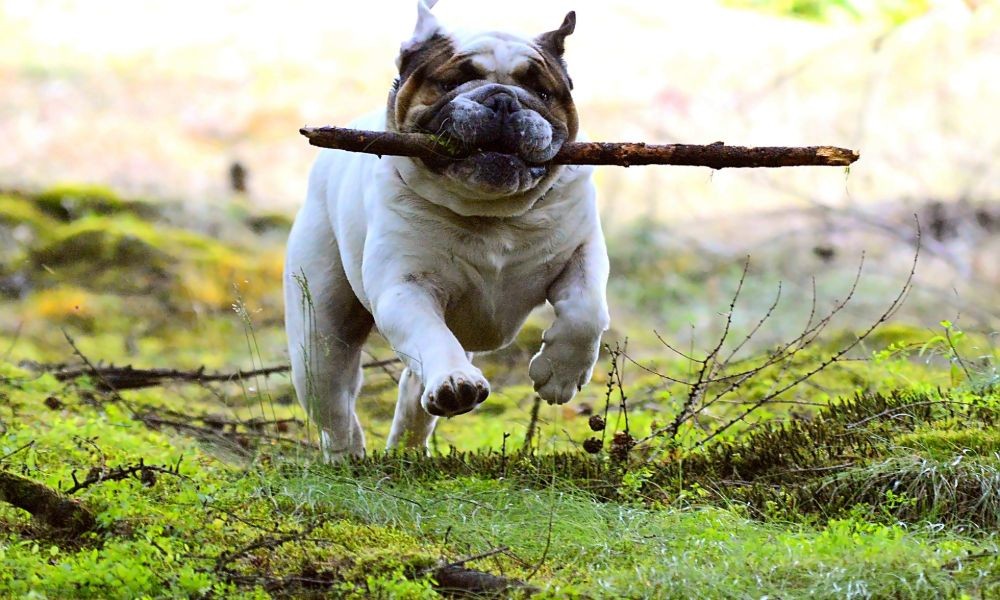 What else is there to take into account when travelling with a pet to Croatia?
In most cases, bringing a pet to your accommodation will mean an extra cleaning fee service, which is usually inexpensive. Although we have listed our pet-friendly villas in Croatia with their descriptions, there can always be specific questions and situations that you will need to discuss with your host before confirming your reservation. Each pet friendly villa has its own specific set of rules that ought to be followed.
Also, being a pet friendly travel destination, Croatia has a lot of beaches that allow dogs and other pets. Still, that doesn´t mean that you can leave your pet unleashed, no matter the pet friendly beach sign. Don't forget all your pets' equipment and necessary accessories.
Croatia is a pet friendly destination – but be sure to follow all the rules
Before you choose your pet friendly accommodation, you should check Croatia´s country regulations and EU regulations regarding pet travelling. Croatia allows non-commercial movement of dogs and cats, but there can be specific rules regarding microchipping, vaccination, and special rules for some breeds. All information can be checked at the official Ministry of Agriculture webpage. Make sure to visit the vet with your furry friend before coming to Croatia and check its health.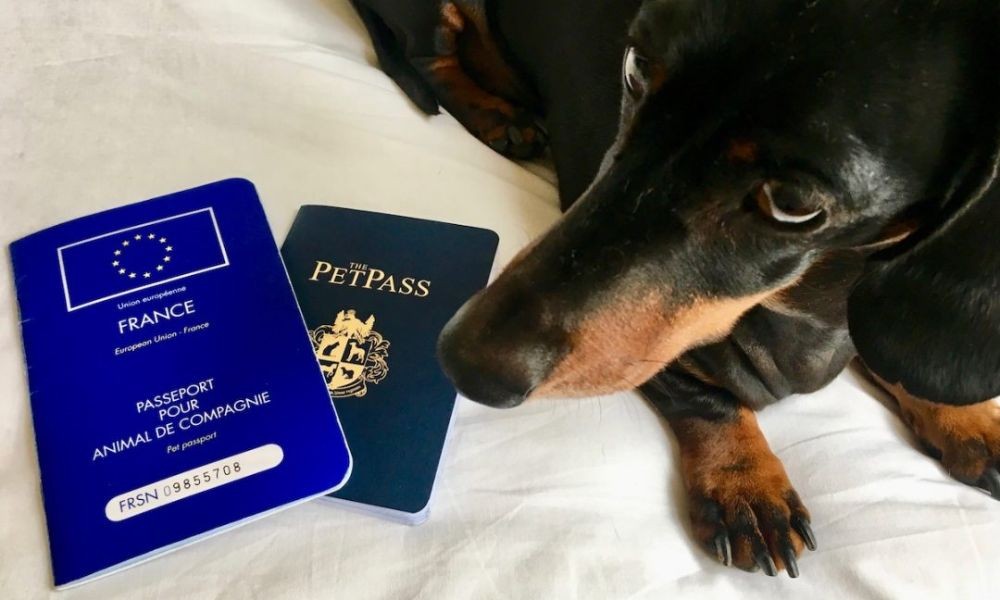 Adriatic Luxury Villas TOP 5 picks of pet friendly villas
The modern and elegant pet friendly Villa B2 is located at the picturesque Istrian village of Radetići. Thanks to its location, Villa B2 offers you a relaxing vacation surrounded by the beauties of rural Istria with rich city life and the best Istrian beaches in the vicinity.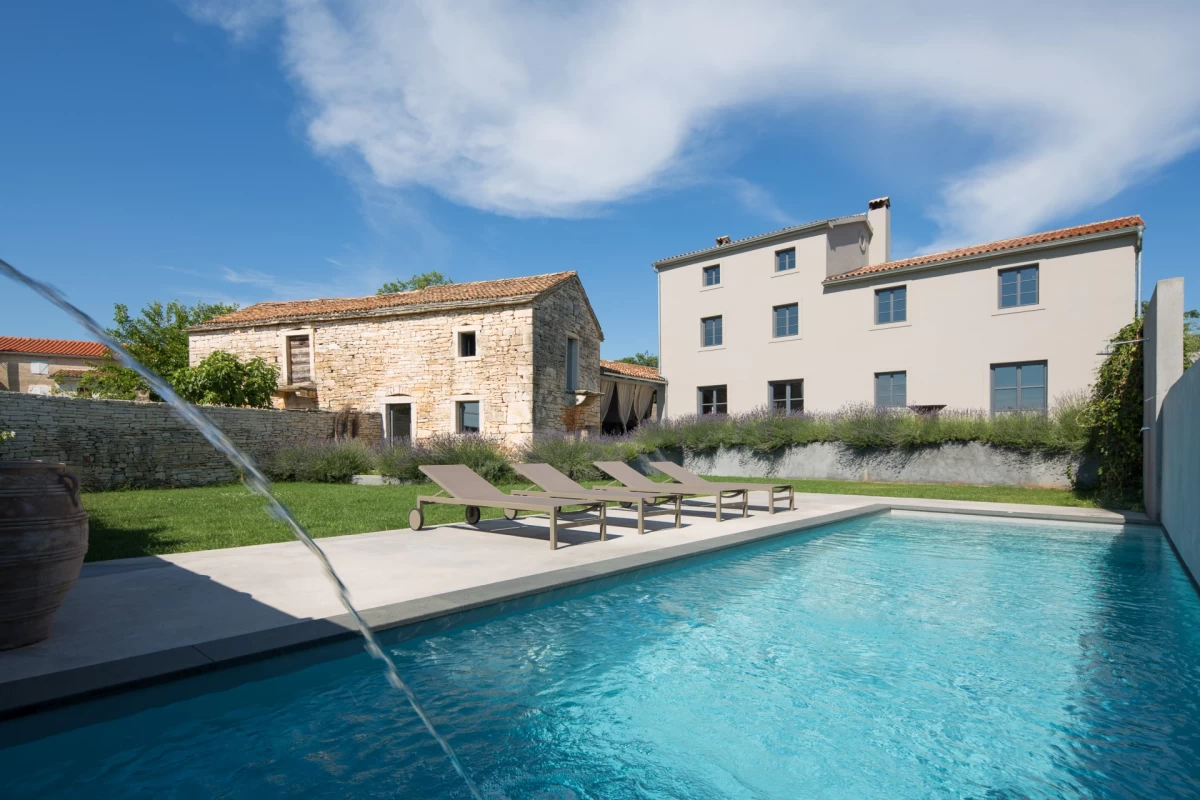 Five-star luxury pet friendly Villa Malibu Eclipse offers unmatched style, functionality and a stress-free environment. The exceptional quality and attention to detail are evident throughout the villa. The whole property is elegantly decorated with carefully selected night lights, creating a sensational evening atmosphere. Numerous facilities such as a 13-meter long swimming pool with integrated jacuzzi and loungers, indoor jacuzzi and sauna will make your vacation unforgettable.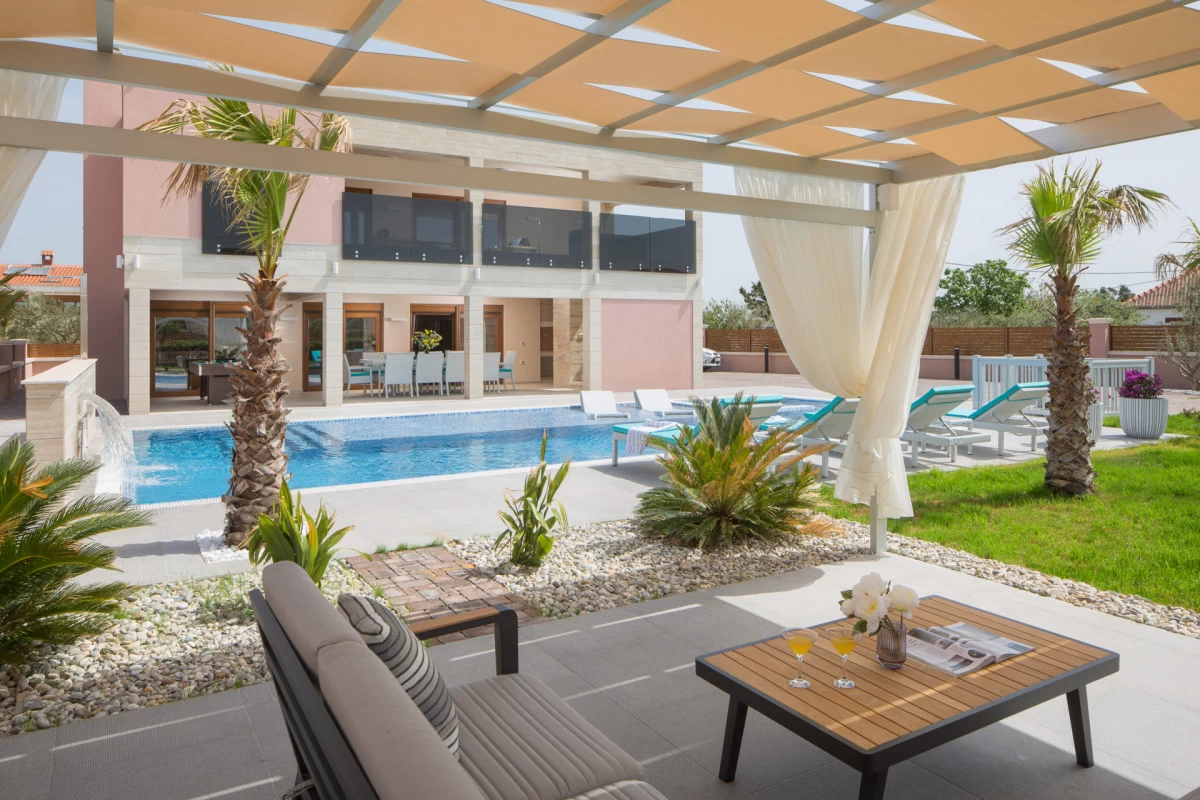 Those in search of a luxurious retreat as a base to explore Istria's indisputable charms will find a true gem in the pet friendly Villa Sušanj, located just 2.5 km away from the crystal clear Adriatic sea and the "Pearl of the Adriatic" Opatija.
Spoil yourself with a vacation under the starry night of Croatia by booking the beautiful pet friendly Villa Pollux. This 1650 m2 Villa Pollux with a 250 m2 stylish interior can accommodate 8 guests who will have access to all the wellness facilities including the sauna, the jacuzzi and the 32 m2 private swimming pool.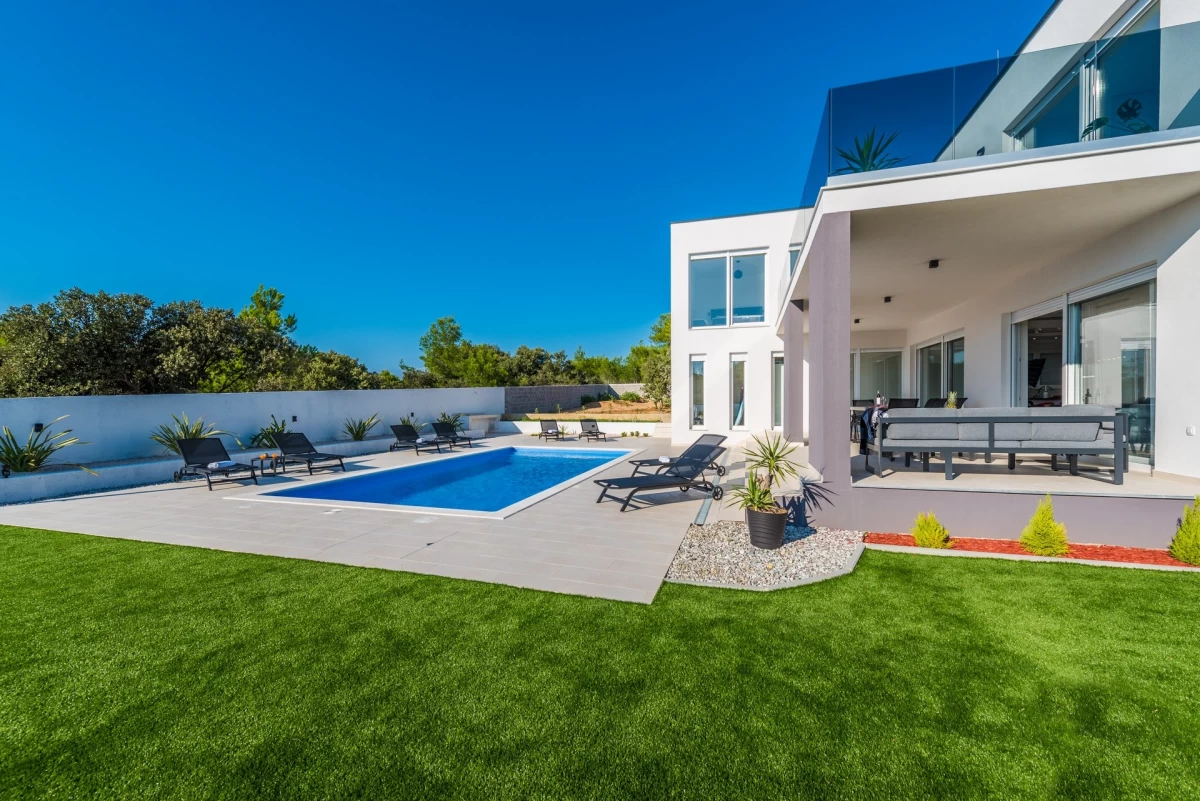 Villa San Antonio is situated in Podine, near the historic town of Šibenik and offers its guests peace and quiet in a rural environment, away from crowded tourist centres. This pet friendly villa is located in an isolated area, fenced with a stone wall which provides a sense of peace and freedom during your stay.
In case you need further recommendations or help finding the perfect pet-friendly villa for you and your furry friend, contact us. Adriatic Luxury Villas is at your disposal.