Searching for the best places to take an Instagram picture in Zadar? Look no further! Read our blog and find out which places in Zadar are the most Instagrammable ones and elevate your Insta-feed aesthetics to the next level.
In the past, people used to keep their memories by writing a journal or a diary. Today, people do that digitally by taking gorgeous pictures and sharing them with their friends and followers on social media. It really isn´t hard to find an Instagrammable place in Zadar where you can take some beautiful photos and immortalize your unforgettable holiday on the Croatian coastline. However, having too many choices might cause some problems which is why we compiled the best places to take pictures in Zadar which are guaranteed to cause FOMO among your friends and Instagram followers.
#The Greeting to the Sun
There is no person that comes to Zadar and doesn´t take a pic at the modern installation The Greeting to the Sun. Even though it might be a basic place in Zadar for taking an Instagram picture, since everyone else also has a picture there, The Greeting to the Sun became a world-wide recognized symbol of Zadar which might be considered synonymous with Zadar itself. The installation was designed by the Croatian architect Nikola Bašić as a symbol of communication with nature and consists of 300 multi-layered glass plates which are charged with sunlight during the day so that they can produce a beautiful lightshow at night.
Oh, and have I mentioned that The Greeting to the Sun is located on the city waterfront which has the best view of what are considered to be the most beautiful sunsets in the world? Basically, you will have two options for a photo at this location. You can either get an artsy picture laying on the installation The Greeting to the Sun while the lightshow dances around you or you can pose in front of the gorgeous sunset for a more romantic kind of ambience.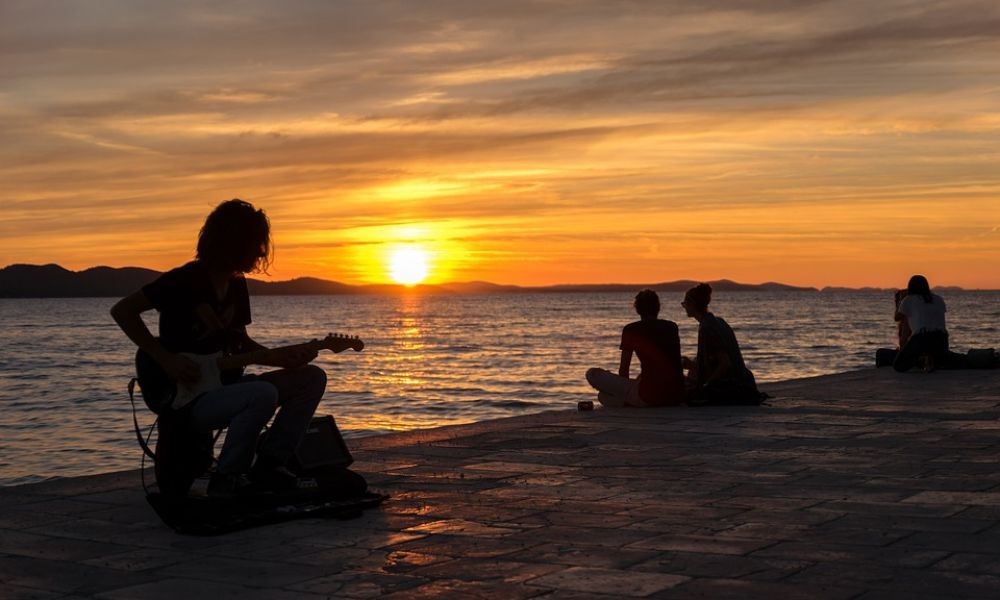 #St. Donatus Church
The St. Donatus Church is another extremely Instagrammable places in Zadar as it is another symbol of this historic Dalmatian city. This Pre-Romanesque church located on the northeast part of the Roman forum gives all the vibes as the whole square is made of white stone. St. Donatus Church is the perfect location to take a picture in your white linen outfit which will make you look like a Roma god/goddess. The Roman forum is also a great location to get some aesthetically pleasing wedding photos. Therefore, if you are looking for an exotic Mediterranean destination for your wedding, Zadar might be the one for you.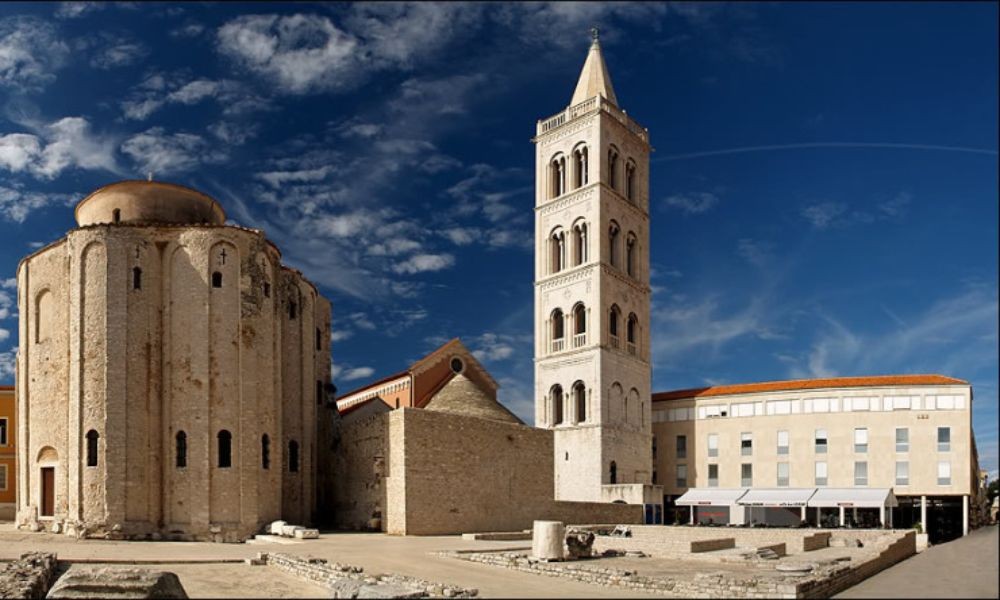 #St. Anastasia´s Bell Tower
Once you are done with your photoshoot at the Roman forum, we strongly recommend climbing St. Anastasia's Bell Tower right next to the St. Donatus Church. The entrance fee is 15kn which is around 2 € and you have to climb quite a few stairs, but it will be totally worth it! Once you reach the top of St. Anastasia's Bell Tower, you will get one of the most amazing 360° bird-eye views of Zadar Old Town which will make an ideal backdrop for your #Zadar Instagram picture. Just please be careful and don't get any crazy ideas like climbing the fence. Falling off of a 50m high tower for an Insta-pic is just not worth the risk.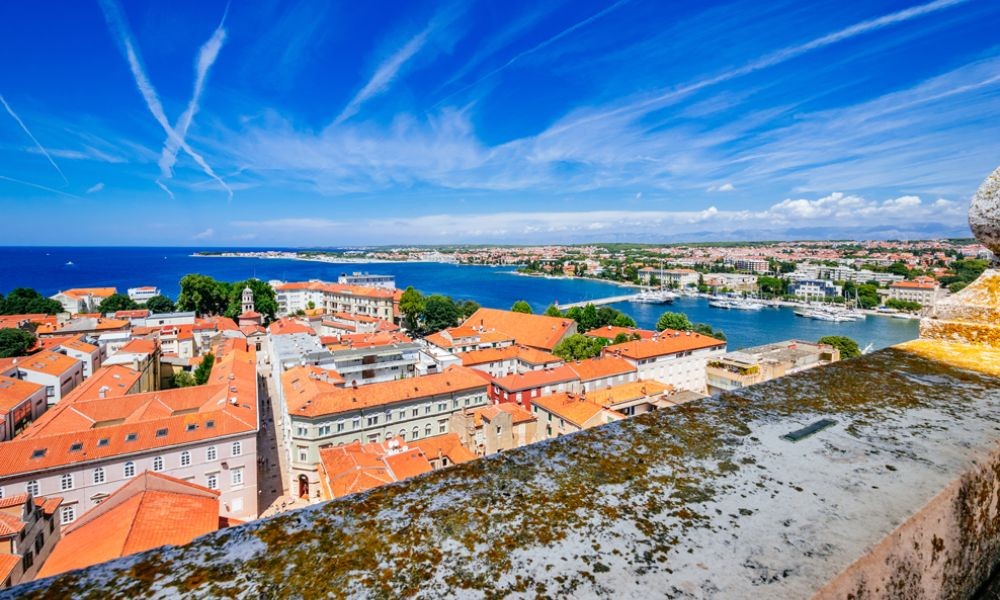 #Zadar Sphinx
No, we did not confuse Zadar with Egypt. And yes, Zadar does indeed have a sphinx. The sphinx is located in the Uvala Maestral or the Bay of Maestral, which is quite a hefty walk away from Zadar Old Town. However, you can cross to the mainland by getting a row-boat ride from barkajoli, which is a great location for taking a selfie at the see. Once you reach the other side, you walk along the city waterfront where some beautiful Italian villas with breathtaking gardens are located at. One of such villas is the Villa Attilia whose garden features the sphinx of Zadar.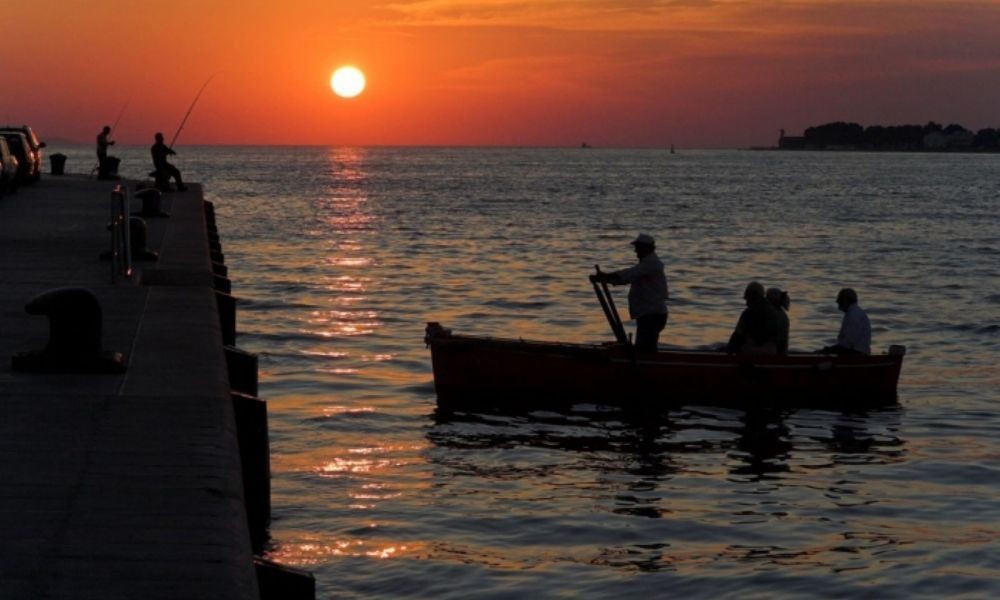 Why is there a sphinx in Zadar you ask? Well, the story is actually very romantic. Villa Attilia was built by Giovanni Smirich, a local artist and historian, who met his wife Attilia Spineda de Cataneis in Venice. They moved to Zadar and started their family. However, after the death of Attilia, Giovanni ordered a local mason to build a sphinx in memory of his dear wife. Not many people know of the Zadar sphinx, so you will be able to plan an entire photoshoot without having to deal with big crowds of people ruining your shot.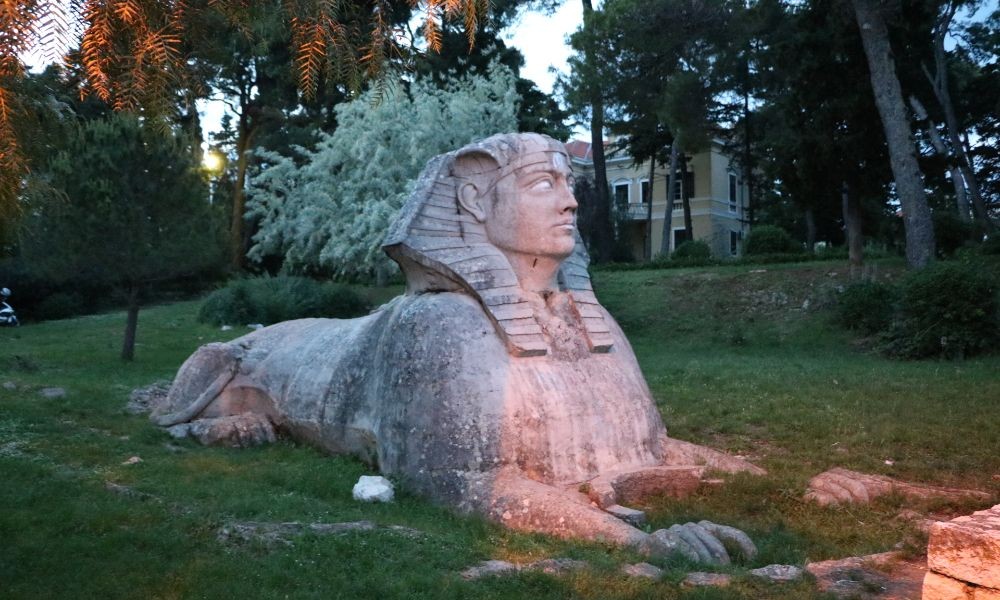 #Lounge & Bar Ledana
Lounge & Bar Ledana is the go-to place in Zadar for your #saturdaynight picture. Located right in the heart of Zadar Old Town in the middle of the majestic garden of Queen Jelena Madijevka, Lounge & Bar Ledana prides itself on having the most beautiful and unique design of all the bars and clubs found in Zadar.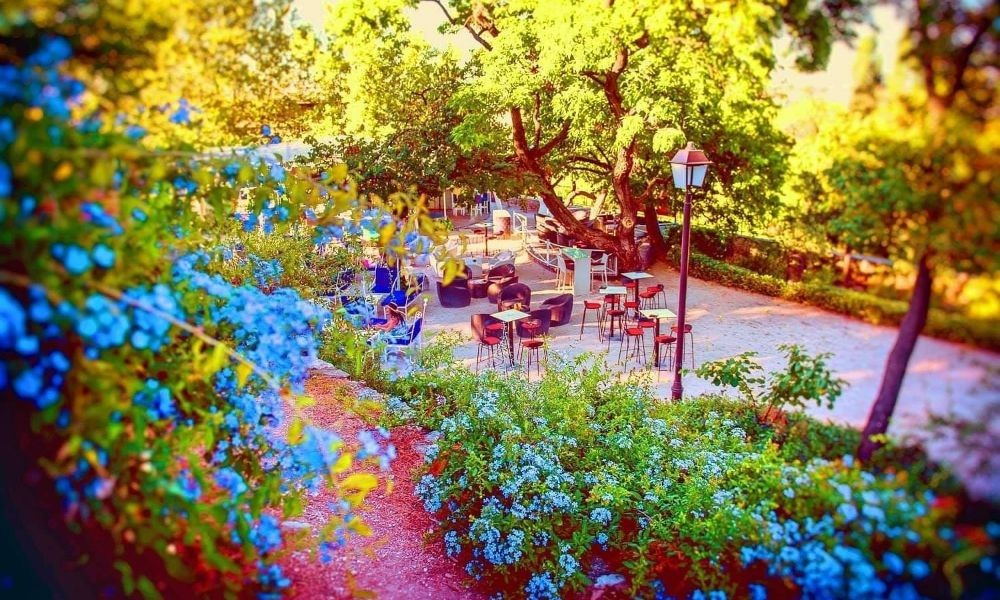 Here you can take amazing pictures depicting the crazy nightlife of Zadar while sipping on delicious cocktails or take a few pulls of hookah. During Christmas time, Lounge & Bar Ledana transforms itself into a winter wonderland by decorating every inch of its garden with fairy lights and serving some cozy winter cocktails. Therefore, amazing Instagram pictures are guaranteed in Lounge & Bar Ledana all year round!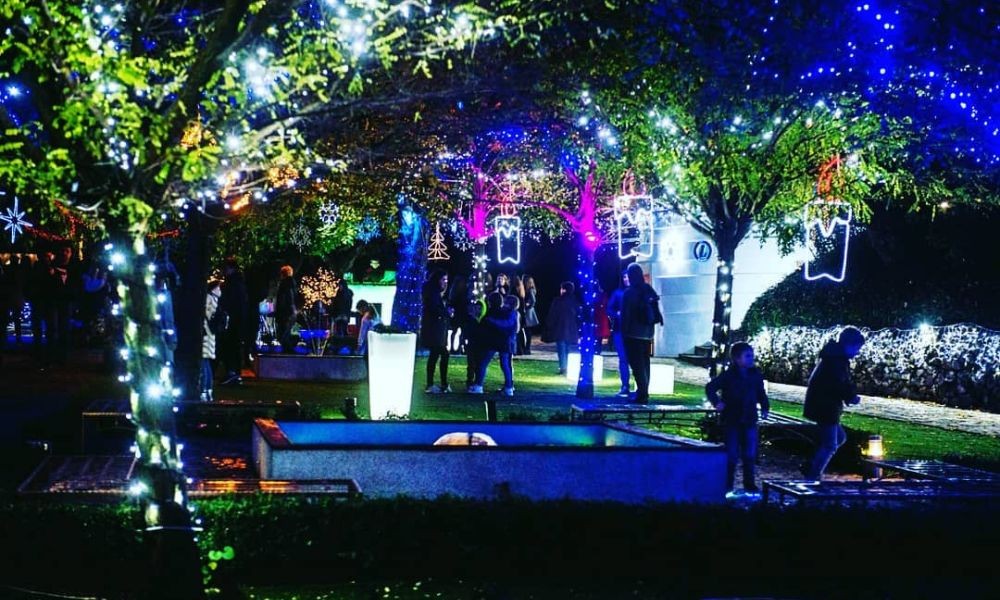 We come to the end of the most Instagrammable places in Zadar where you can serve looks and post them all over social media. There is just one more location left and that would be your beautiful luxury villa in Zadar. Nothing says Insta baddie like enjoying a glass of champagne next to a private pool while having a gorgeous view of the Adriatic See right in front of you. Therefore, check out our assortment of carefully selected villas in Croatia for a luxury vacation on the Adriatic coastline. Also, don´t forget to tag us and include the #AdriaticLuxuryVillas so that we can see your picture at the villa and repost it on our feed!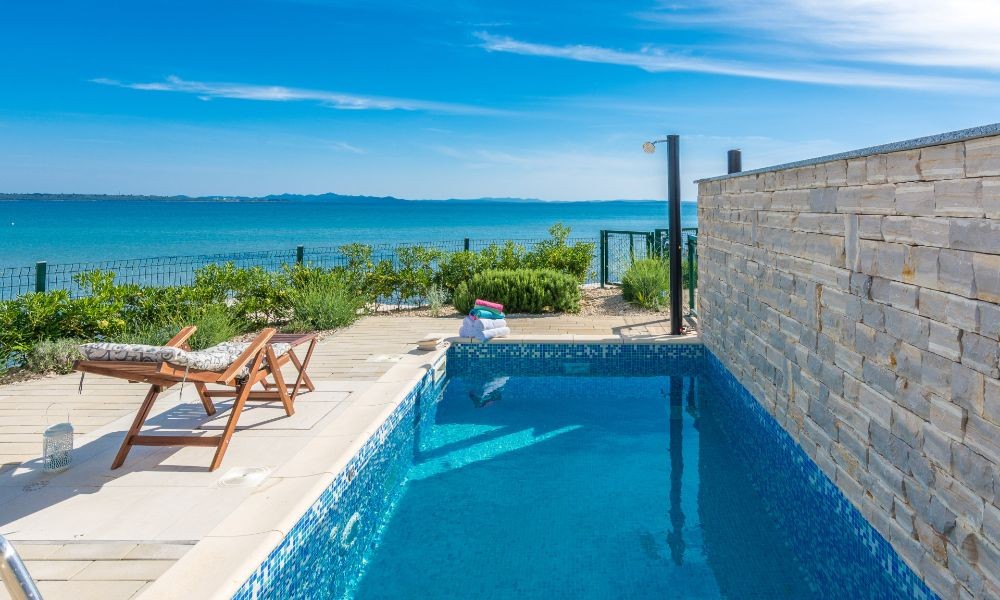 For any additional information, Adriatic Luxury Villas is always at your disposal.
Thank you for reading!