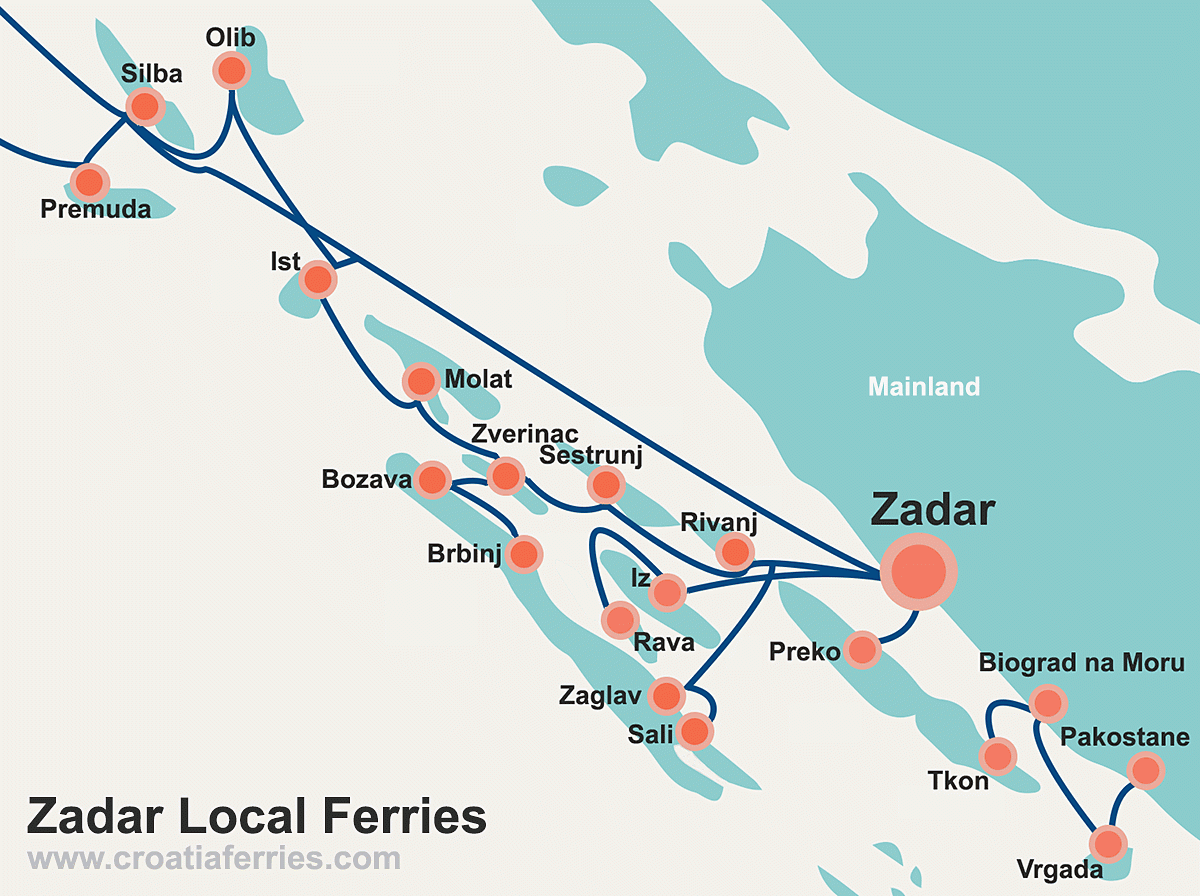 Discover the beautiful islands near Zadar and enjoy the hidden coves, sandy beaches and the turquoise color of the Adriatic Sea. These islands will leave you breathless with their unique character.
ISLANDS NEAR ZADAR THAT YOU NEED TO VISIT
Each of the islands near Zadar, with their unique character, will leave you breathless in their own way. If you are spending your summer in Zadar, embark on a unique adventure of discovering its impressive archipelago, which has about 300 picturesque islands and islets. These islands, which are extremely well connected to Zadar by regular ferry lines, are ideal for day trips from Zadar, especially if you are travelling with your family and younglings. Swim in the cleanest turquoise Adriatic Sea, discover hidden coves and islands and enjoy the magnificent views that you will vividly remember for the rest of your life.
Island Ugljan
Also known as the "first island" of the Zadar archipelago, Island Ugljan is in the vicinity of Zadar. It can be reached by regular ferry lines, which travel several times a day, or by private boats, which organize day trips. The ride there takes less than half an hour. The island that attracts lovers of active holidays offers numerous hiking and biking trails, two of which are an unforgettable experience. The Ugljan-Šćah hiking trail will take you to a beautiful lookout point from which you can enjoy the view of the entire Zadar archipelago, while the Preko-St. Mihovil hiking trail leads to the famous medieval fortress of St. Michael, built in the 13th century. With lush vegetation and numerous pebble and sandy beaches, Ugljan is a great choice for a family trip and vacation.
Island Dugi Otok
Without a doubt the most attractive island near Zadar and one of the most beautiful in the Zadar archipelago, Dugi Otok is best known for the shallow sandy beach Sakarun, which looks like a beach found in the Caribbean. Apart from its renowned Sakarun beach, Dugi Otok is attractive because of its many hidden coves and shallow waters which make the island ideal for a carefree beach day with children. The natural pearl of Dugi Otok is the Nature Park Telašćica, a bay in the southeastern part of the island with 13 separate islets, cliffs and coves. Due to its distinctive nature and magnificent underwater world, Dugi Otok is explored best by diving, sailing or by taking private boat tours.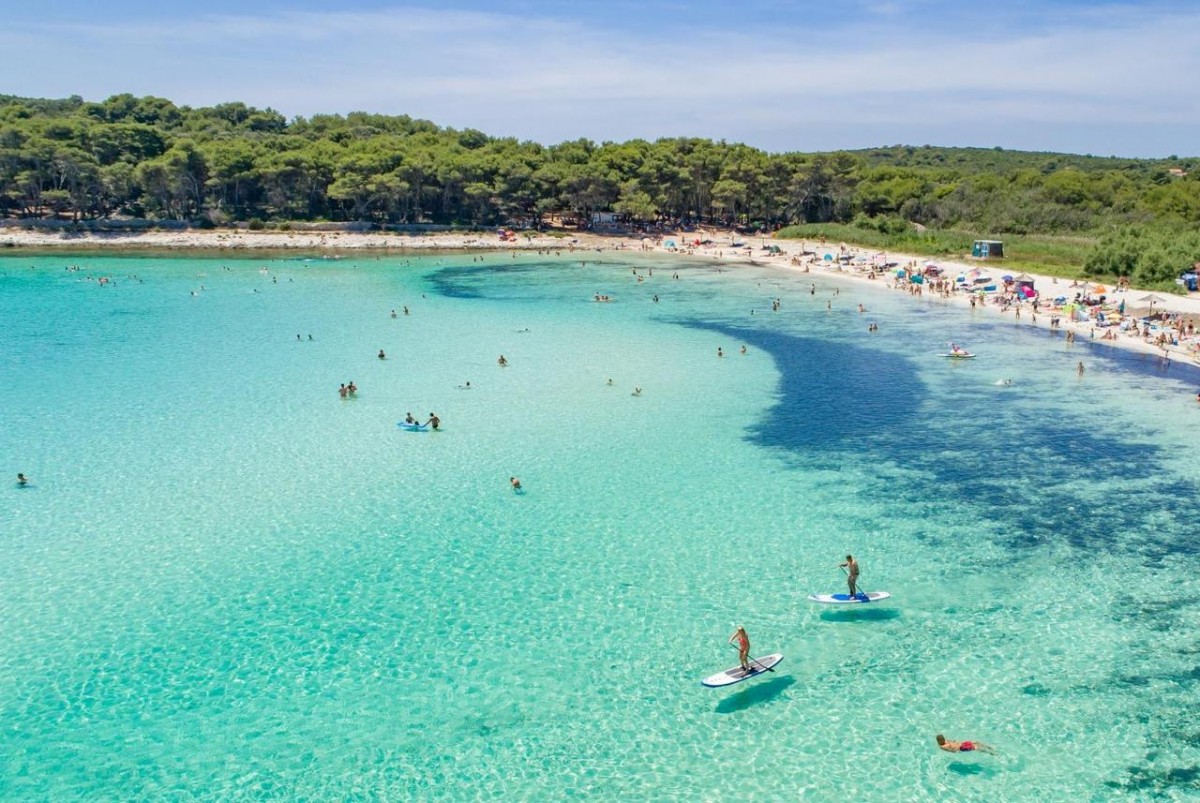 Island Pašman
Pašman, the pearl of the Middle Adriatic, is another in the series of islands near Zadar that attracts many with its unique character. It is one of those islands that you simply have to visit with your family during your vacation in Zadar. You can reach the island of Pašman by a ferry line from Zadar or by a bridge from the island of Ugljan in the Ždrelac pass. The peculiar sea current around the island of Pašman changes its direction every six hours, which is the reason why this island has almost the cleanest sea in the entire Adriatic. Inhabited since ancient times, Pašman has a valuable cultural and historical heritage near many of today's inhabited towns on the island. The mild Mediterranean climate of the island is ideal for growing local fruits and vegetables, while the fish and shellfish found in the clear sea is of exceptional quality, which is why you will surely enjoy the top traditional gastronomy on Pašman.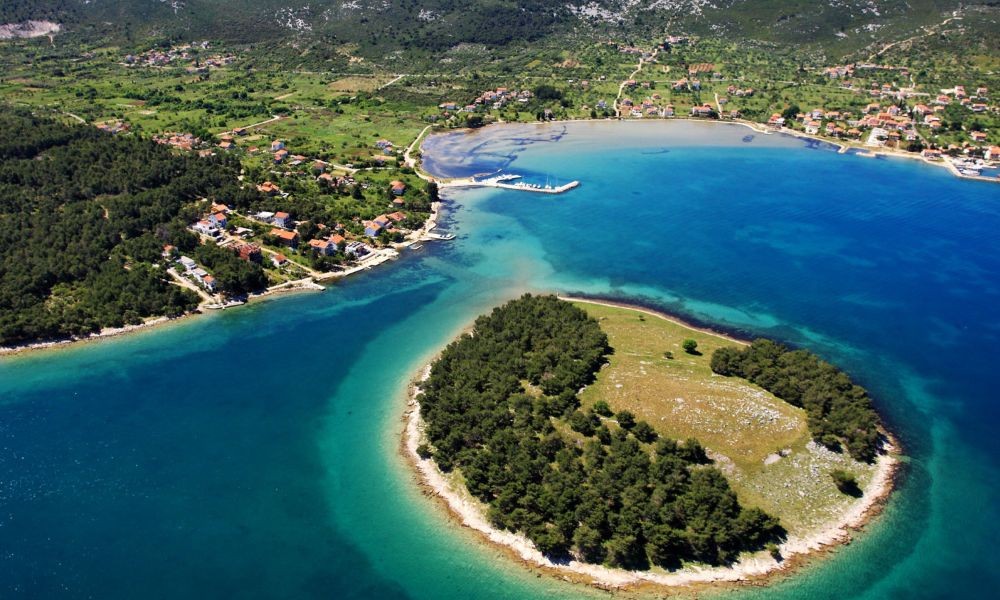 Island Silba
One of the smaller, but extremely special, islands near Zadar is Silba, a paradise for nature lovers and environmentally conscious travelers. Known as the island of pedestrians, cars are banned on Silba. Furthermore, the island enjoys over 2700 hours of sunshine a year! Connected to Zadar by ferry lines, Silba abounds in charming beaches, clear sea, authentic island life and numerous local stories, the most famous of which is the love story of the captain who had his then girlfriend build the famous Silba tower called Tureta.
Island Vir
Vir, the eighth largest island near Zadar, is located only 25km from Zadar, with which it is connected by ferry lines. The island, which receives many hours of sunshine a year, enjoys a mild Mediterranean climate and favorable sea currents, which makes it ideal for surfing and sailing enthusiasts. With numerous cycling and hiking trails, the island of Vir guarantees an active vacation and an unforgettable experience. Vir is also known for its several beaches with healing mud, of which the one in the bay Sapavac stands out.
Island Iž
Iž is a charming island near Zadar and a part of its archipelago, located between the islands of Ugljan and Dugi Otok. The small beautiful island is a refuge place for all families and couples who are looking for peace, untouched nature and peaceful local island life on their vacation in Zadar. Only 12.5 kilometers long, you can explore Iž in just one day trip from Zadar. The local population of the island of Iž is engaged in fishing and the cultivation of olives, which is why you will enjoy local specialties prepared with top quality ingredients in traditional restaurants and taverns.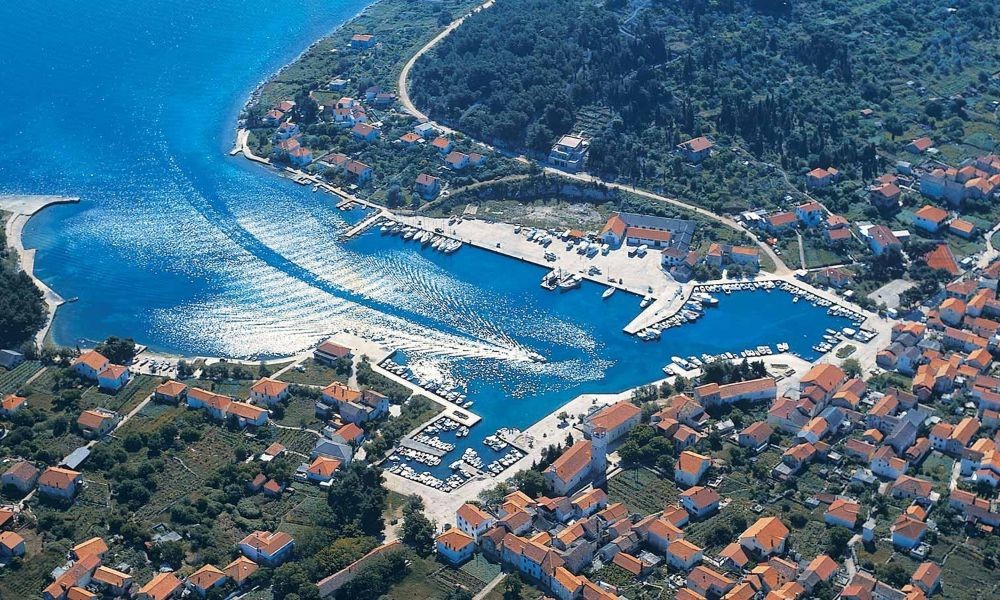 Explore the islands near Zadar
These six unique islands are only some of the numerous found in the Zadar archipelago, which has around 300 islands in the Middle Adriatic. Connected by direct ferry lines with Zadar, these islands will captivate you with their unique character, beautiful beaches and bays, impressive cultural and historical heritage and high-quality gastronomy.
The peaceful island life will give you a real Mediterranean holiday experience in Croatia, which you will always remember. For all additional information for an unforgettable family vacation in Croatia and tips on available accommodation, Adriatic Luxury Villas is at your disposal.