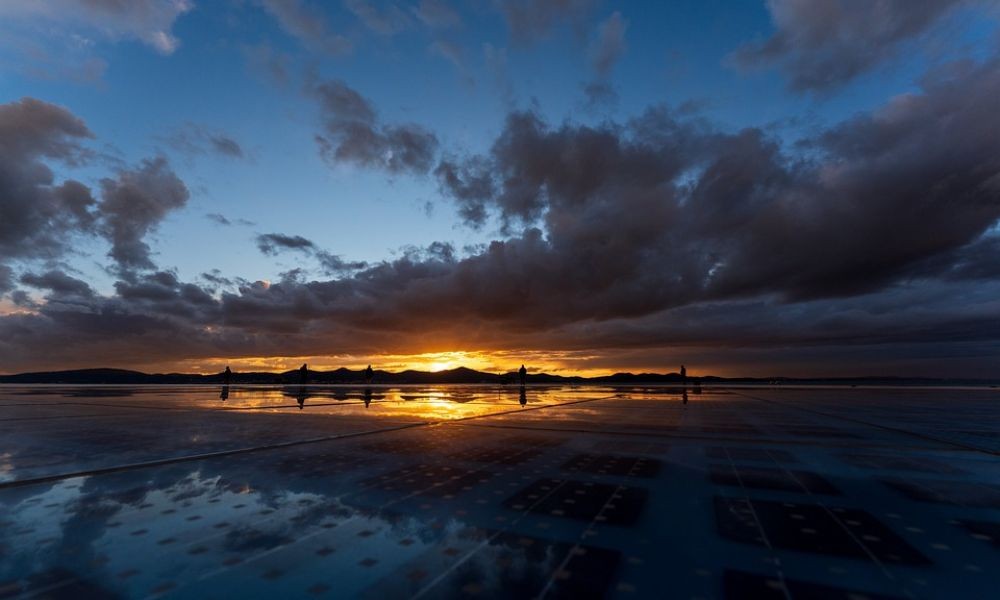 Summer, sun and the sea – well, not always. There are some rainy days in Zadar, as well as days when going to a beach is just not an option. However, your vacation in Croatia certainly does not have to suffer as a result of a bit of rain. Find out how you can make the most of a rainy day in Zadar and experience new things.
Sometimes the weather on the Mediterranean coast of Croatia decides not to play nice and lets a few rain drops fall. This is especially true in the spring and autumn months when going to a beach might or might not be an option. However, even if the beach is out of the picture, there is much to be explored on the coast of Croatia even when it's raining. Therefore, in this blog we would like to introduce you the ideas on how you can spend an amazing rainy day in Zadar and create unforgettable holiday memories in spite of the rain.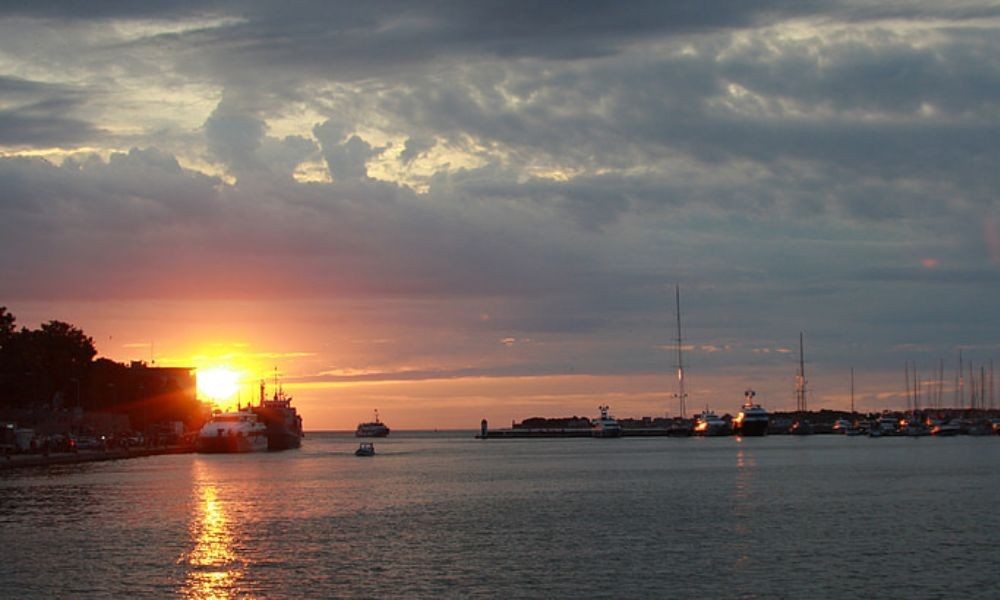 Discover Interesting Things in Zadar despite the Rain
The best thing to do on a rainy day is to explore the city of Zadar which is drenched history. Take this opportunity to get acquainted with the pure Croatian culture and the heroic stories hidden in the narrow streets of Zadar. Contrary to popular belief, Croatia offers much more than just the turquoise blue Adriatic Sea ;)
Numerous Exhibitions in the Rector's Palace in Zadar
What is the best way to get to know a country's history and culture? In a museum, of course! And Zadar has numerous to show you. Such a museum is the Rector's Palace located on the historic peninsula. This 2000 m2 building dates back to the 13th century and has become a real tourist attraction due to the extensive restoration which enabled the organization of interesting exhibitions and concerts which take place in various rooms inside the Rector's Palace. A visit to this museum is worth it on a rainy day in Zadar.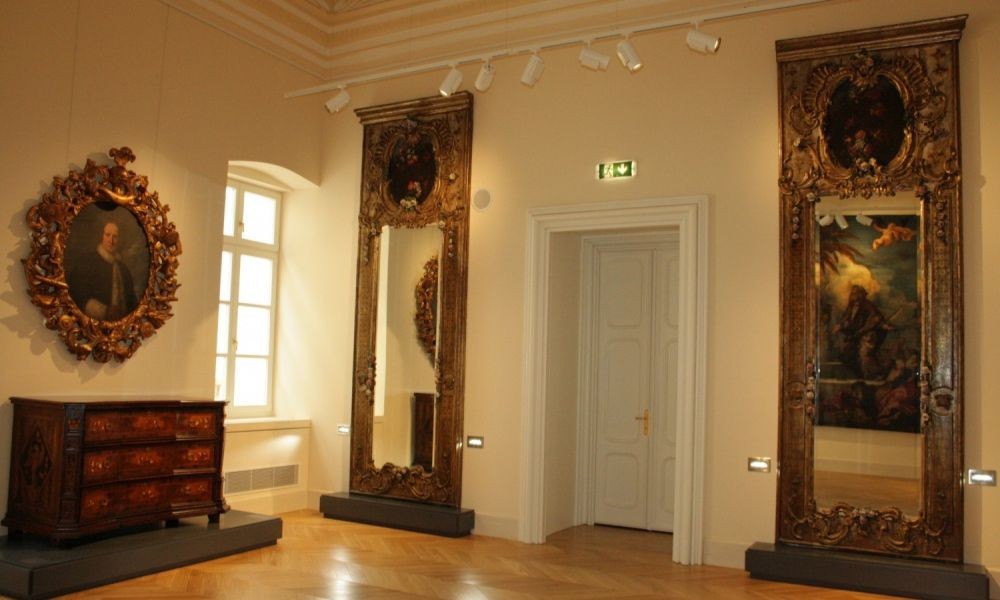 The Arsenal Zadar: Modern Events Surrounded by Traditional Architecture
Another historical building and heritage site known for its events is the Zadar Arsenal. Once upon a time, the building was a Venetian port warehouse from the 16th century. It used to be used for war purposes and today it is the place where tradition and modernity come together. Numerous exhibitions, concerts and other events take place throughout the year in the spacious Arsenal Zadar, such as the Zadar Wine Festival. Feel the mix of traditional architecture and modernity during a visit to the Arsenal Zadar.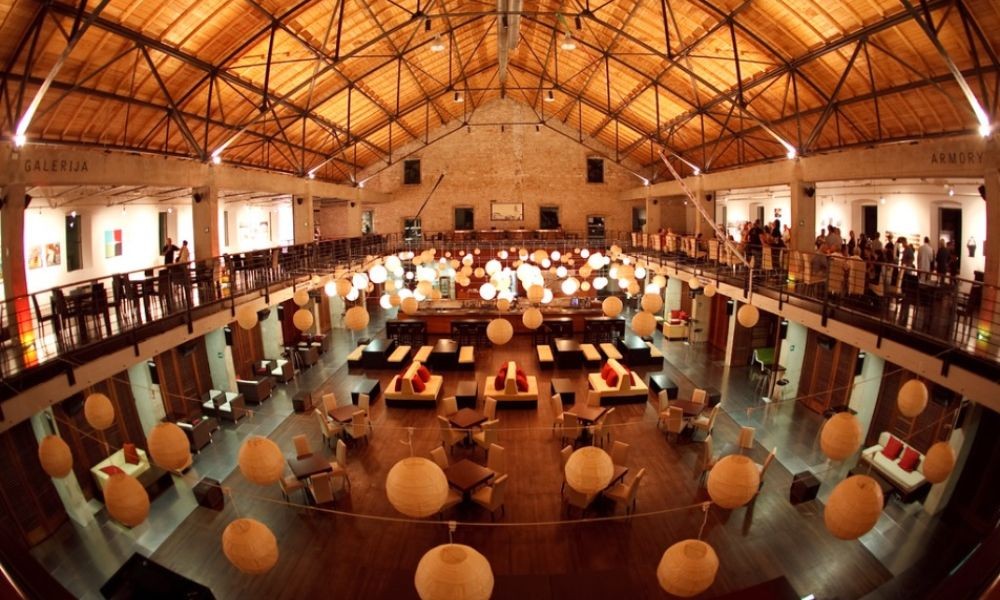 Trick Your Eyes at the Museum of Illusions in Zadar
The Museum of Illusions in Zadar is a great family activity which will surely delight our youngest vacationers. Located on the peninsula, this museum will play tricks on your eyes and make you question everything. The Museum of Illusions has a kaleidoscope, numerous optical illusions, holograms and much more. Take your family to the Museum of Illusions and see your children become amazed.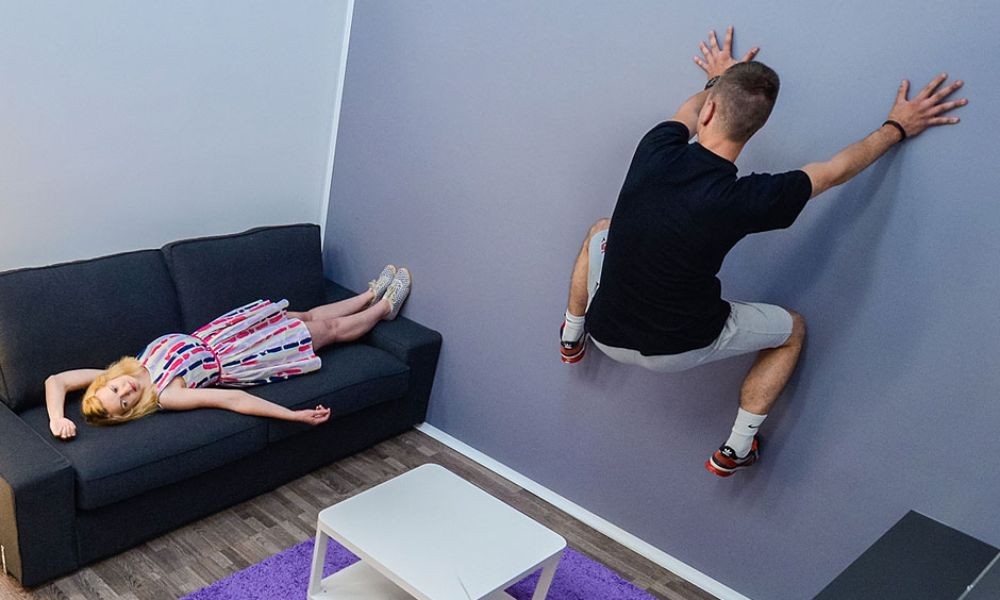 Indoor Activities in Zadar
For those who are not avid museum-goers, Zadar offers a wide range of indoor activities that are perfect for a rainy days and that offer pure adventure despite the bad weather. Create unforgettable memories with family and friends without you vacation being ruined.
Adrenaline-Packed Experience in the Escape Room in Zadar
Experience a true adventure with your loved ones in the Escape Room ClueGo in Zadar. This adventure consists of several rooms, each on a specific topic and the goal is to find your way out of the room by gathering clues, solving puzzles and finding solutions within a given time frame. The Escape Room ClueGo offers you, among other things, the theme of Anno 1202 which requires you to solve the puzzles of that time with 2-5 players. The Escape Room is located on the historical peninsula of Zadar and a reservation is necessary in advance.
Nature is Waiting for You at the Modric Cave near Zadar
Who said that nature cannot be enjoyed on a rainy day? Zadar offers this possibility as well. At the foot of the Velebit Mountains is the Modric Cave located in the village of the same name. The cave is approx. 840 m long which you will be able to explore with an expert guide during a 3-hour tour. The cave is not lit and there are no man-made paths. Thus, the cave has been preserved in its natural state and presents you with countless hanging limestone, columns and rock shapes, making the cave a must for all the nature-lovers among you!
Buy a Special Souvenir in Zadar for Your Loved Ones
Bring a part of Croatia back to your loved ones by shopping for souvenirs which is a great activity to do on a rainy day. Explore the delightful Mediterranean streets of the Zadar peninsula and discover the many shops which offer all kinds of gorgeous products which will remind you of your vacation in Croatia.
Stroll Down Kalelarga Street in Zadar
Kalelarga is the oldest and widest street in the Old Town Zadar, which I why it is also known as Široka ulica (broad street). It leads from the People's Square to the Roman Forum and is full of shops, boutiques and cafés. Kalelarga Street was almost completely destroyed in the Second World War. Fortunately, this did not happen. However, it needed restauration which explains its modern style and offers you countless opportunities to find the right souvenir for your loved ones.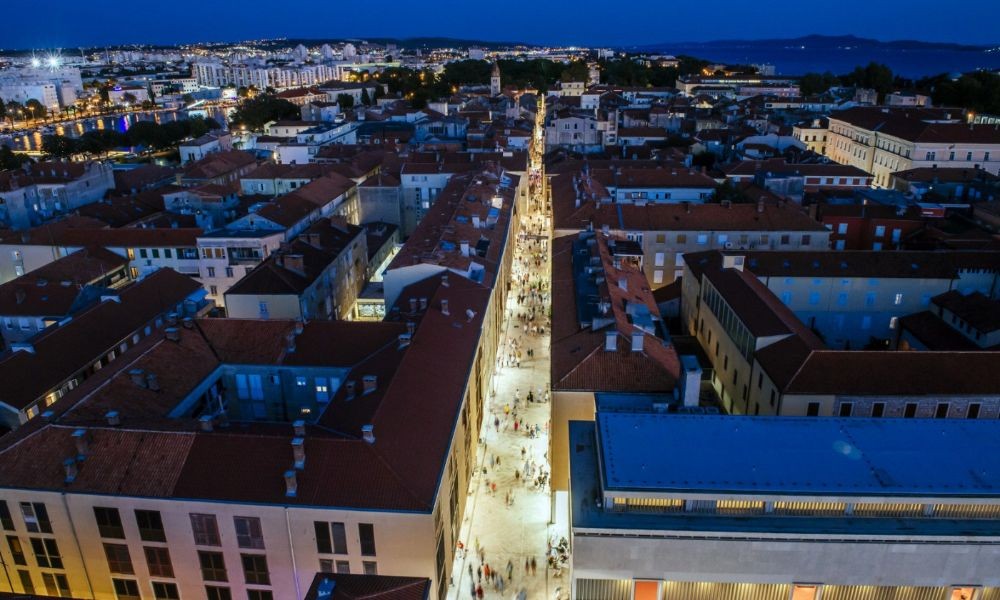 Supernova in Zadar: Best Shopping Spot in Town
If you want to treat yourself or you are short on clothes, the Supernova shopping center in Zadar is the right place for you. The shopping center is located in the direction of the motorway entrance at the outskirts of the city and was extended a few years ago. You will definitely find the shop for you in Supernova, whether you are looking to buy a new bathing suit, new shoes, food or would like to grab a bite. Supernova is an indoor shopping center which makes it ideal to spend a rainy day in Zadar.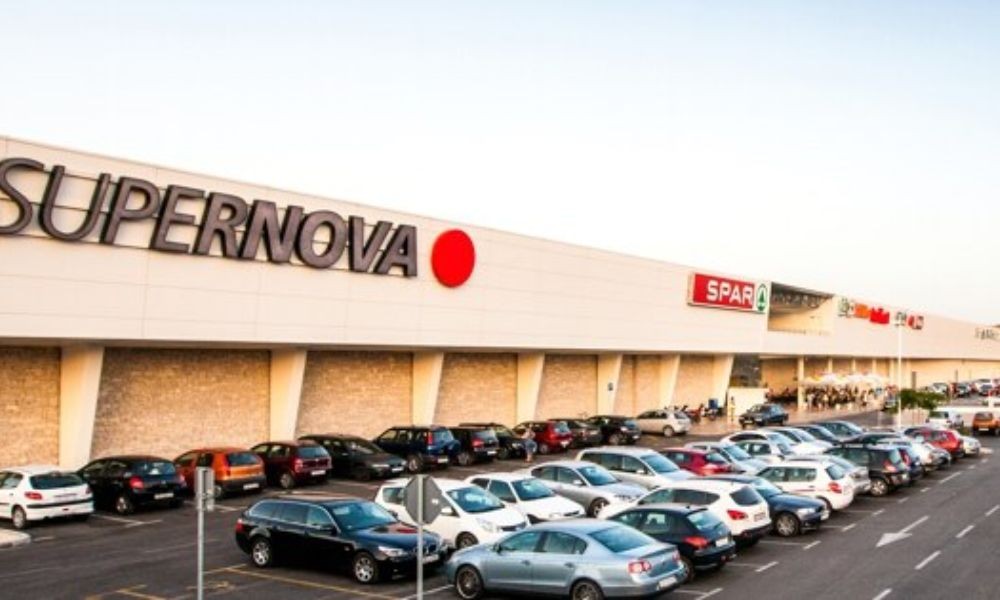 Best Gastronomic Offer for a Rainy Day in Zadar
After an eventful rainy day in Zadar, you will probably feel a bit hungry. Zadar offers a seemingly infinite number of cafés and restaurants with beautiful indoor ambiences and even more gorgeous roofed terraces where you can enjoy a tasty meal even in bad weather. We have decided to introduce you to our three favorite spots.
Dalmatian Cuisine in the Restaurant Pet Bunara in Zadar
Trying the Dalmatian delicacies is a must for everyone who is on a vacation in Croatia. And the Pet Bunara Restaurant on the Five Wells Square is perhaps the best place to taste the fresh seafood of Zadar. The restaurant, named after the square, offers authentic Dalmatian and Mediterranean dishes, which are prepared with the freshest ingredients. The staff is extremely knowledgeable and will be happy to give you advice should you feel indecisive. Furthermore, on the wine card of the restaurant you are guaranteed to find the wine which will perfectly complement your chosen dishes.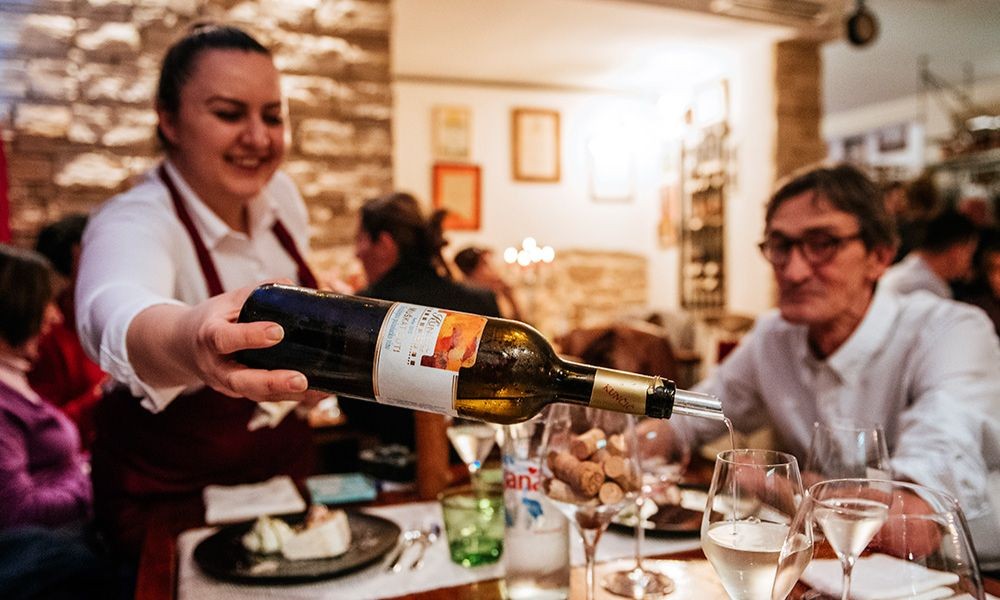 Elegant Atmosphere in Café Coffee & Cake in Zadar
A freshly brewed coffee and a delicious piece of cake as a break from all the exploration of the Old Town Zadar and the Kalelarga street… doesn't this sound like a dream? Well, make this dream a reality in the delightful Café Coffee & Cake in Zadar located in one of the side streets of Kalelarga. The café impresses with its modern yet cozy ambience, even on rainy days. The offer includes all types of coffee and teas and a varied offer of delicious cakes. Furthermore, this is an ideal spot for our digital nomads in Croatia who are looking for a quiet nook to work from while still being surrounded by the friendly locals of Croatia.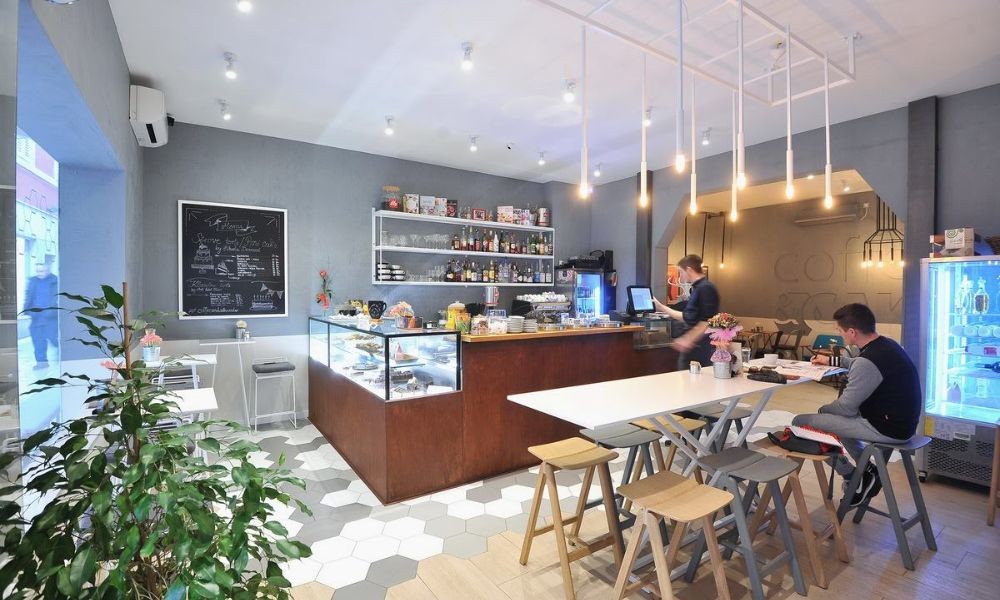 Taste some of the Best Wines in Dalmatia at Degarra Winery in Zadar
Dalmatia is known to be home to numerous world-class wines and a rainy day in Zadar is ideal for a visit to one of the wineries. Outside of Zadar is the Degarra winery with its numerous grated varieties and award-winning wines. Organize a wine tasting while on vacation in Croatia and taste excellent wines from Dalmatia. You will be advised by real experts, as well as find a souvenir or two. In the Degarra winery you will find a variety of wine, from rose and sparkling wines to countless types of white wine. Therefore, you will definitely find something for yourself!
We have now reached the end of our blog and hope that these ideas on how to spend a rainy day in Zadar will help you use the time up in an exciting manner to create unforgettable memories even in the rain. The coastal cities of Croatia have a lot more to offer than just beaches and the sea. Therefore, a rainy day is perfect to explore the other facets of Croatia and its culture.
Another excellent way of spending a rainy day is in a gorgeous holiday house with a private swimming pool. If you are looking for the villa of your dreams, take a look at our varied range of luxury villas with a pool in Croatia, which will be your ideal home away from home and make your vacation in Croatia a special experience with its many wonderful amenities.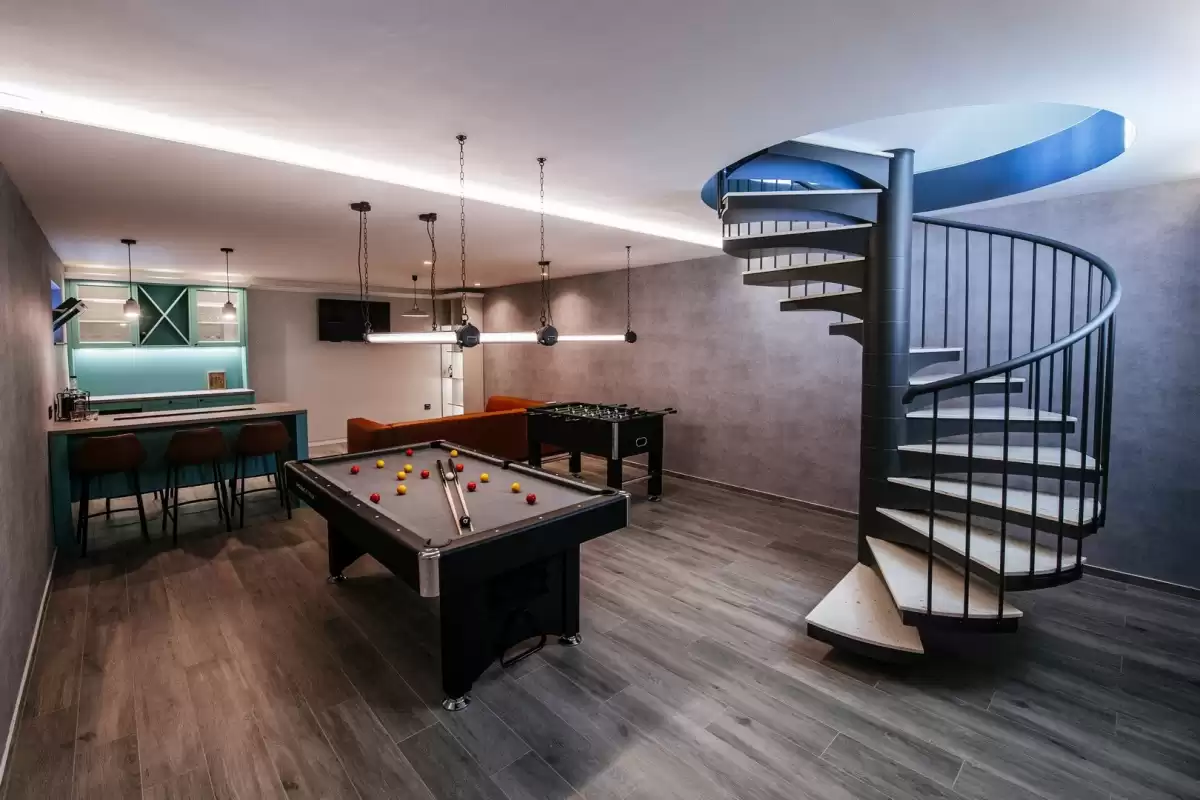 Do you have further questions? Make sure to contact us. The team at Adriatic Luxury Villas is always at your disposal!
Thank you for reading & have a great vacation in Croatia! 😊