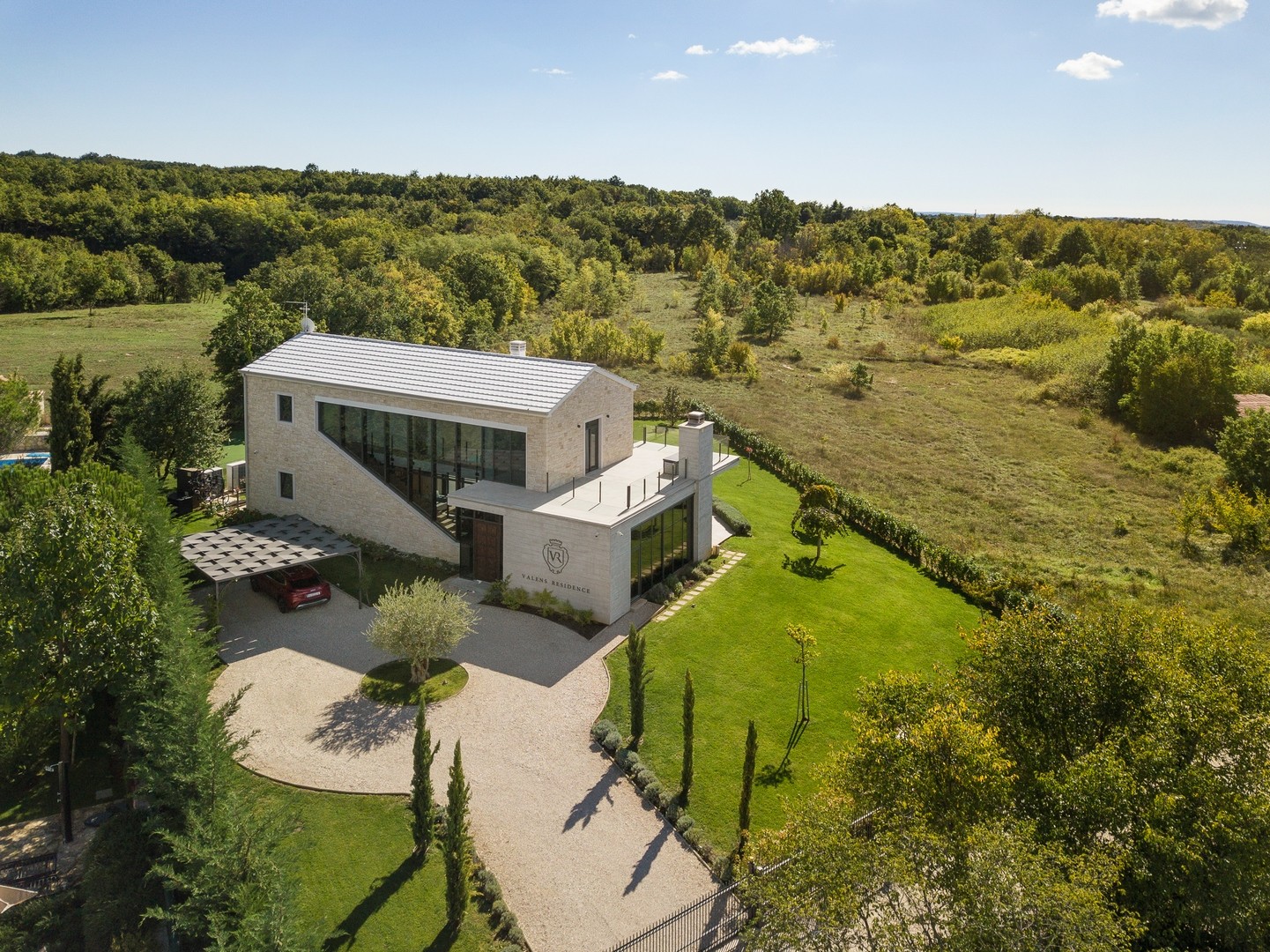 Have you been longing for a perfect vacation? Well, you are in the right place. Explore the beauty of the Adriatic coast and experience the luxury that Croatia provides!
Sometimes your vacation ends up being everything but relaxational. Making plans, looking for suitable accommodation that has it all, exploring a destination, searching for restaurants, bars and other necessary facilities and, of course, worrying about everyone else's satisfaction but yours. Are you fed up with that? Great, because we have better news.
This year skip uncontrolled money spending on inadequate accommodation and allow yourself to experience Croatia as you had never before. Rent a luxury villa in Croatia that provides everything you need under one roof – full exclusivity, privacy, space and comfort, because those are the features that you simply cannot put a price on.
Take a look at our rich offer of luxury villas with a private pool and spoil yourself with a dream vacation!
Still uncertain? Take a look at our 5 reasons why to choose a luxury villa rental for your Croatian getaway and, trust us, you will not be doubtful anymore.
Complete Privacy in a Secluded Villa with a Private Pool
We do not need to explain the importance of privacy on vacation, right? Privacy is the top one priority when it comes to luxury villas in Croatia. Completely fenced villas with private pools reduce unnecessary distractions and guarantee total privacy within the property. In addition, many of them are located in secluded areas surrounded by lush greenery and stunning landscapes, so the only sound that may disrupt you is birdsong. Even though our modern villas offer seclusion, everything is still reachable in a few-minute drive.
On the contrary, the only privacy you get in hotel accommodation is in the form of a private room with a bathroom, while the rest is shared with other guests. Overcrowded pools, noisy neighbors, time limits in hotel restaurants and constantly searching for other services outside of your accommodation does not sound so relaxing, right?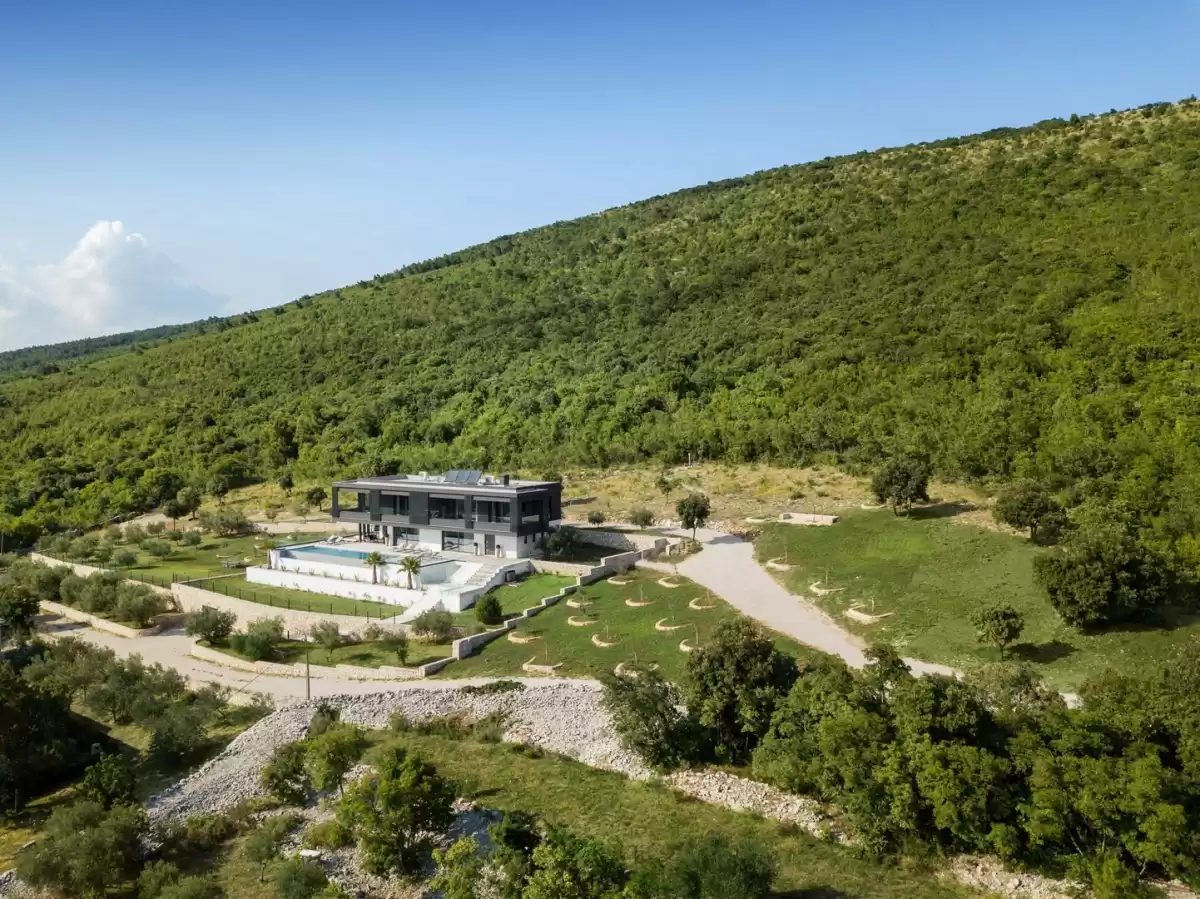 Luxury villas in Croatia offer you ultimate privacy and much needed peacefulness on amazing locations with breathtaking panorama views and, quite often, just a few steps from the sea, which makes them an ideal choice for your next vacation.
Great Choice of Personalized Amenities and Services
Yes, every accommodation offers you something in exchange for the amount you pay. You can find swimming pools, jacuzzis, saunas or gyms in the majority of the hotels. But what about squeezing in a pool or jacuzzi with a number of unknown people, is it really that hygienic? Or the time limit? What if you long for a relaxing night swim in a pool to de-stress after a long day, or you simply want to keep up with your routine and workout at 5AM? Hotel accommodation does not offer that level of flexibility, but do not worry, our villas do!
Luxury villas in Croatia provide well-equipped facilities and amenities that are not shared with anyone. Clean heated pools, modern outdoor jacuzzis, Finnish saunas, private courts and fully-equipped gyms – you can have it all in one place. Staying in a private villa enables you to sleep longer and you do not need to worry about missing breakfast buffet, because nothing limits you here. Exceptional modern kitchen is at your disposal all the time so you can enjoy your favorite dishes even on vacation. Spend some time outdoors and barbeque with your loved ones on a spacious terrace. There are no restrictions in private luxury villas, so you can enjoy their benefits whenever you want.
The Luxury of Space and Flexibility
The amount of space you get from luxury villa rental cannot be compared to any other accommodation. Spacious indoor living area and vast outdoor area rich in content available exclusively to you. Luxury villas offer you a home-like ambience, except that you are not required to clean up or do any chores which makes it even better. A great number of airy bedrooms and stylish bathrooms enable you to have complete privacy even between companions, so you can always find some time to recharge.
Properties like this are also an ideal choice for family vacation because they present a secure environment with plenty of possibilities. Playing billiards, darts and video games, or having fun on a children's playground – the youngest members of your family will surely be entertained. Luxury villa rental allows you to spend some quality time with your family members, but still enjoy the privacy of a large villa by having separate bedrooms; therefore, they are quite practical for bigger groups as well. Do not worry, the majority of villas are also pet-friendly so even your four-legged friends can enjoy the luxury with you!
True Authentic Experience
The unique modern design of the villas with a touch of traditional Mediterranean elements offers you the highest level of luxury. Local style elements, art pieces and decorations are an excellent representation of the local culture and history, which makes our villas in Croatia an attractive option.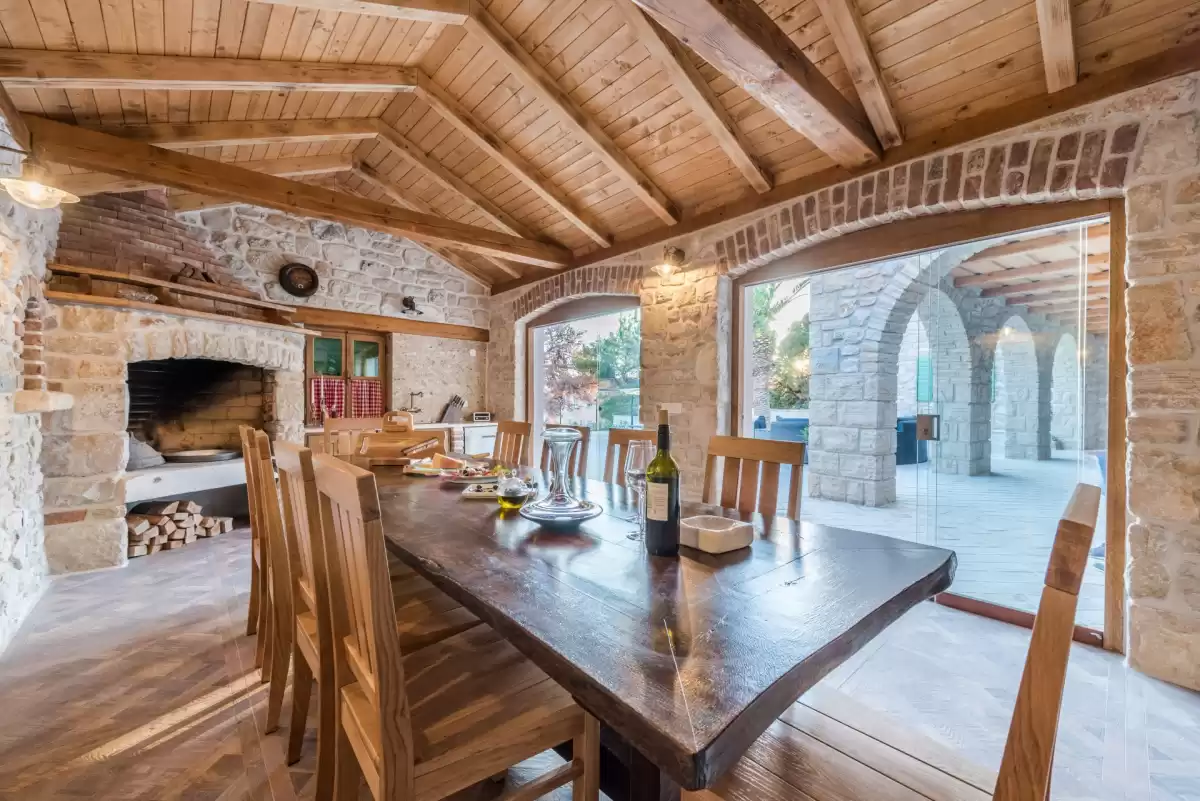 Staying in one of our villas enables you to avoid typical crowded touristic places and experience the destination as a true local. Visit the surrounding agrotourism and enjoy the benefits of traditional Croatian cuisine and local delicacies. Try out some of the fresh local products in one of the family agricultural holdings nearby. And most importantly, you don't need to spend days exploring a destination. We have already made it for you! Just take a look at our carefully written texts about each villa and its surrounding area, and you won't spend a day worrying about how to fulfill your vacation. By choosing luxury villa rental you are certainly going to be treated as a local and get the full treatment!
Better Value for Money
Admit it! You are doubting this one, right? Well, trust us when we say that the overall cost of a luxury villa rental is more affordable than any other overpriced accommodation. Yes, you might pay a bit less for a room without a balcony, but that is all you get, right? By renting a villa you get all the facilities at your disposal at any time. Deluxe spacious villas with private pools, jacuzzis, gyms, saunas, entertainment rooms and vast yards – you get all the comfort you need for yourself. Not to mention that those villas can accommodate from 8 to 20 people, so the price gets quite lower when shared with your friends or other family members. So, in the end, you get all the flexibility and ability to do what you want and when you want for a much lower price. Not bad, right?