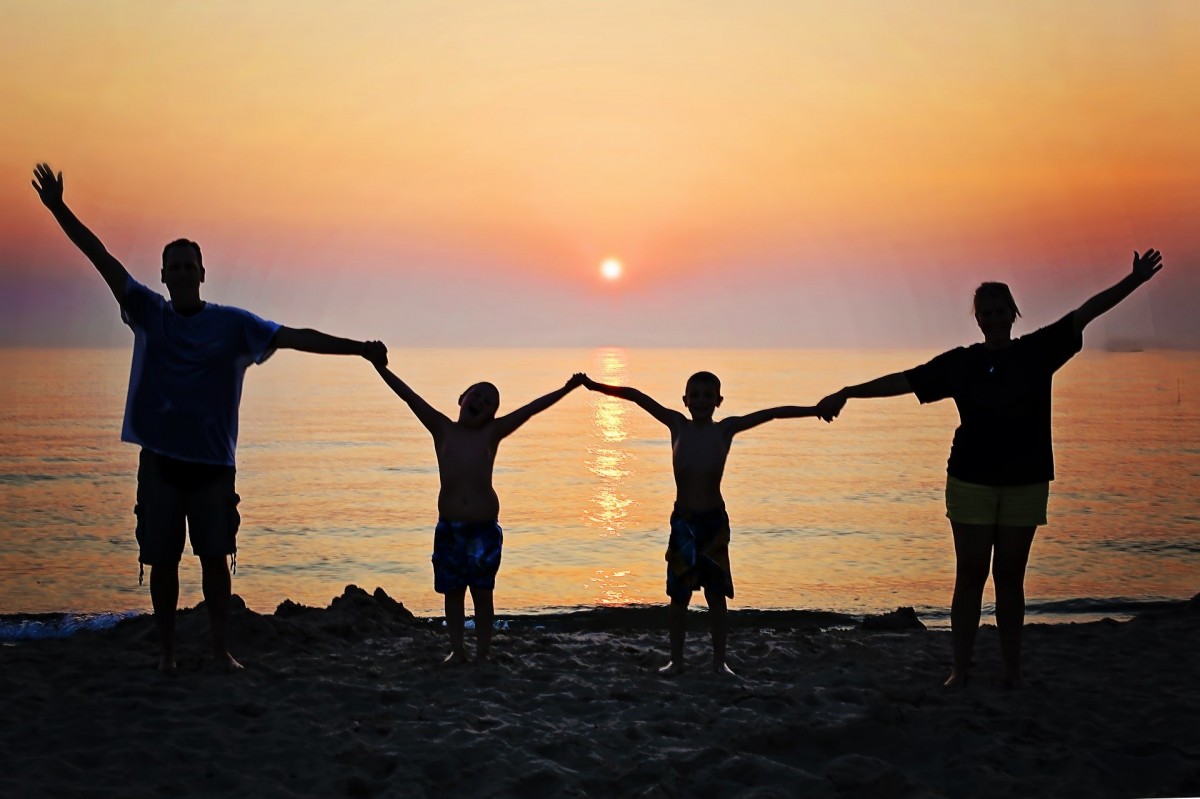 The best family activities in Zadar Region. These family-friendly plans and things to do in Zadar and the surroundings will make your family vacations unforgettable and your children will have the best time in Croatia!
Do you want to explore this fantastic town and its surroundings with your family? Discover the charming city of Zadar with your kids and have the most educational yet exciting vacation ever! You can enjoy the Adriatic coastline while your kids have a blast during their summer vacation! Zadar and its surroundings offer many exciting family activities! Want to know more? Keep reading and plan your unforgettable holiday with us!
Delight your senses with The Sea Organ and Greeting to the Sun
Take a stroll through Zadar's seafront, and stop when you hear the sea playing an instrument – that's the Sea Organ. Take a break and sit down at the marble steps with your family and enjoy the music created with the power of the waves. The Sea Organ is Zadar's signature monument and a must-do when visiting.
If you keep walking a bit further, you will discover another monument under your feet, and it's called the Greeting to the Sun. Wait after sunset to enjoy its colourful display of lights! This installation absorbs solar energy during the day, converting it into an entertaining light show during the night. It will amaze both you and your children.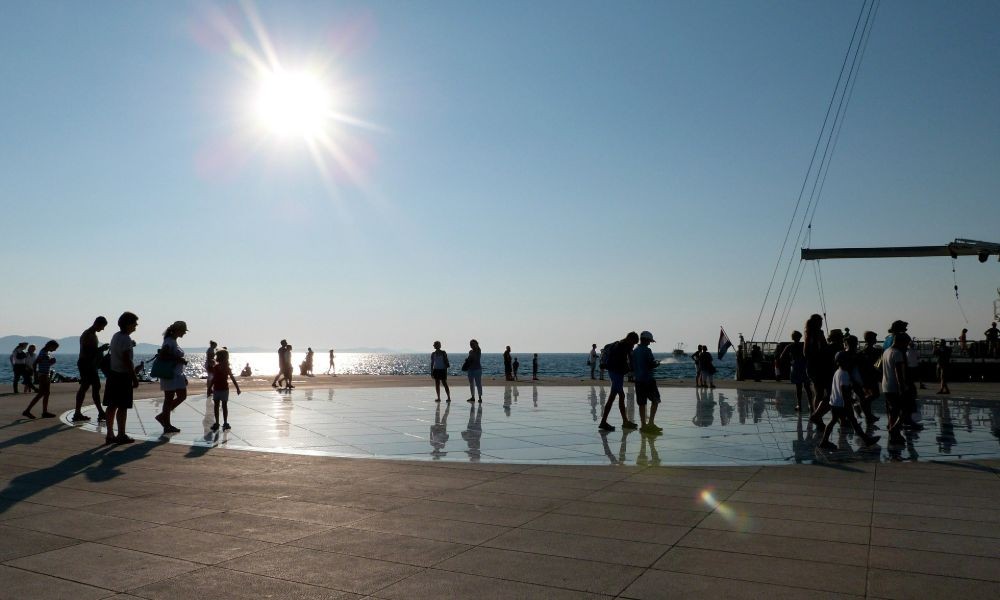 Relax and have fun on the nearby Kolovare Beach
A 15-minute walk from Zadar's Old Town gets you to this lovely beach perfect for family adventures. Play around with your kids and relax in the crystal-clear water of the Adriatic sea. Look at the stunning views, and enjoy a drink from the nearby bar. The beach has all facilities needed for a perfect sea day with your kids!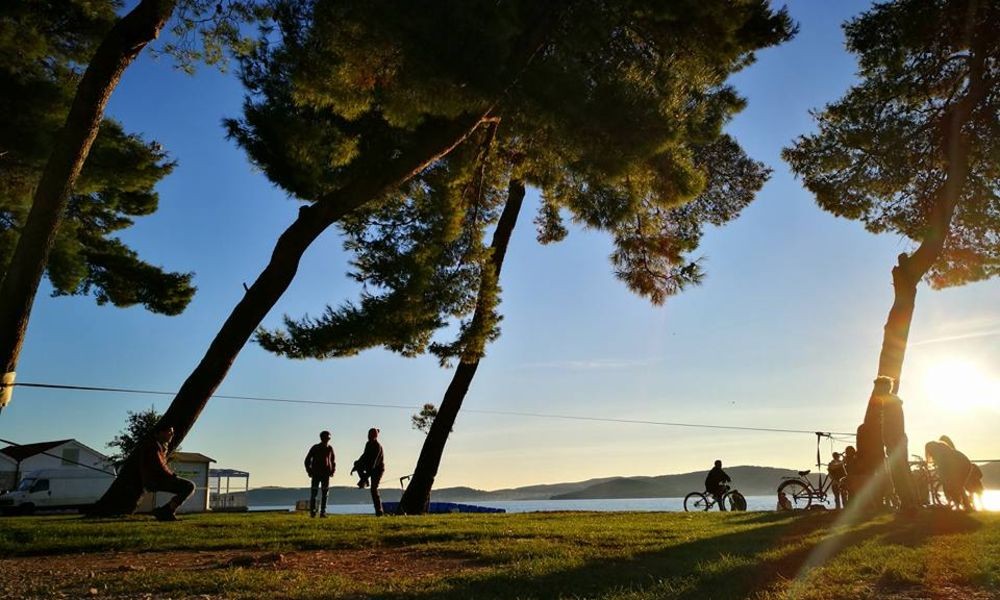 Have some educational fun time with your kids at the Archeological Museum
It's always fun to learn new things while on vacation, and one of the best places for giving your kids some educational time is the Archaeological Museum. Learn about the history of Zadar and Croatia from the Stone age to the Medieval Times. The museum's display has a lot of artefacts and archaeological remains - your kids will have a blast while learning something new and interesting about the area's history and local culture.
Get your mind tricked in the Museum of Illusions
We bet you'll love this one as much as your kids! The Museum of Illusions will take you on an optical trip that blows you away. Have fun with your kids, and get your mind tricked with all the optical illusions!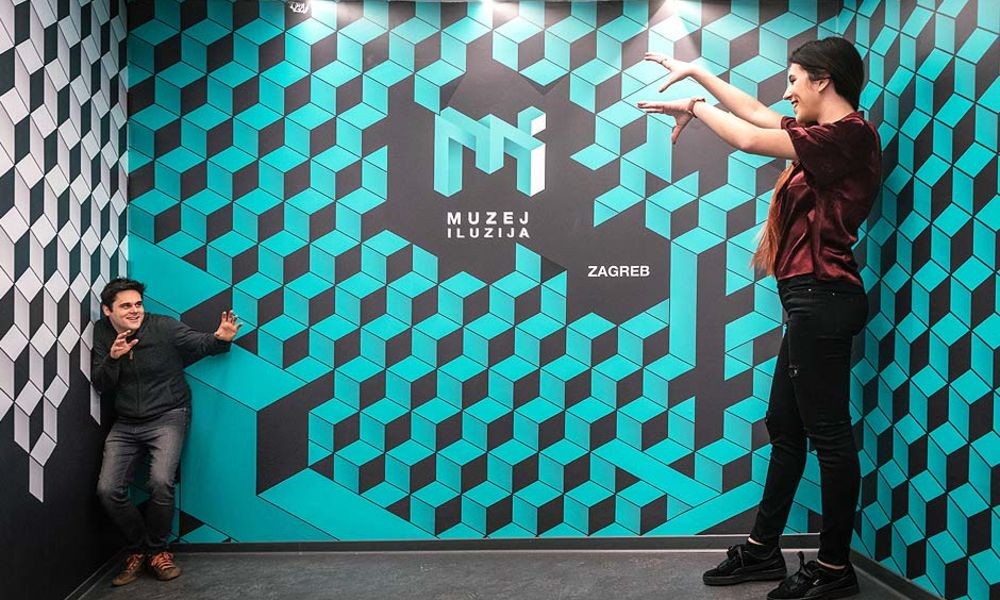 Take a tour on the Street train to explore the town
You want to explore Zadar with your kids, but they are not huge fans of endless walks? No problem, just take a ride in the street train and do some sightseeing in motion!
Have fun with your kids at the Puppet Theatre
Visit the Puppet Theatre and get amazed by an excellent performance! Talented actors will entertain you and your children for hours while you take a break from all the walking. This cultural experience is a must if you are in Zadar with your kids.
Enjoy the Dalmatian culture with Zadar Festivals and events
The best way to experience the genuine local culture of Dalmatia and its people is by attending some of Zadar's summer festivals and events. Get lost in the crowds and experience the local way of life! Some of the best events to experience Zadar's culture are The Wine Festival, Gastronomic exchange events, The Zadar Night Run, and The Zadar Outdoor Festival! Family fun is guaranteed!
Enjoy a seaside family day in Nin Lagoon
Are you looking for a fantastic beach spot to enjoy with your family? The Nin Lagoon is the place to go! Located northeast from Zadar in the small town of Nin, this is a sandy beach perfect for your kids! The shallow waters and pleasant temperatures make it an excellent spot for a relaxing family day.
Explore the nearby islands: Dugi Otok, Telašćica, Kornati
You can't leave Zadar without visiting the islands!
The white coloured rocks of Pag island make a unique landscape, and your kids will love the view. Although Pag is mostly known as a partying summer destination, it is well worth visiting and easily reachable from Zadar!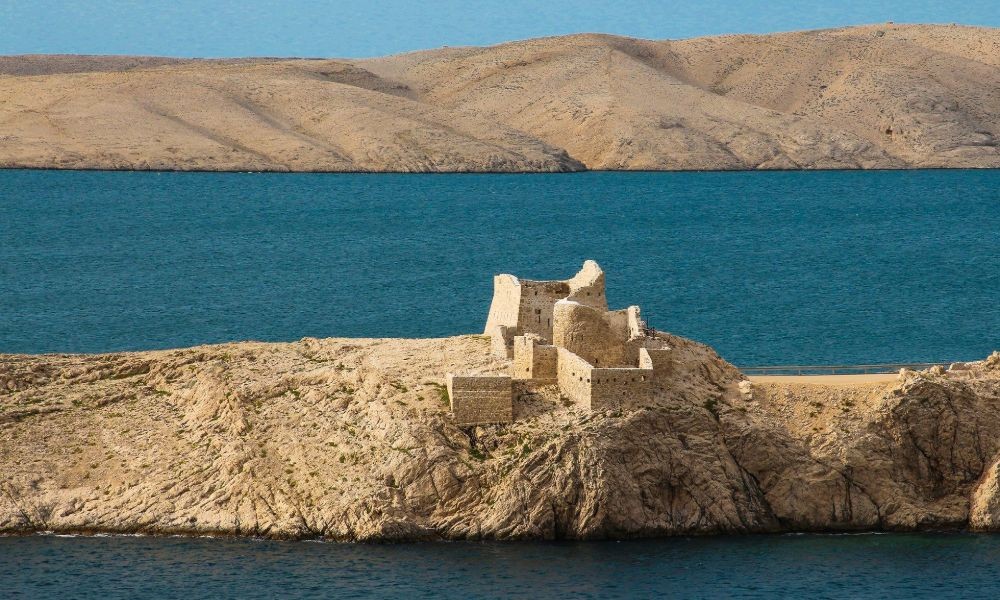 Dugi Otok and its incredible seaside are also a great choice to enjoy the Adriatic coastline with your family. Put Telašćica Nature Park and Kornati National Park on your bucket list! We guarantee you your kids won't forget their vacation trip to Croatia.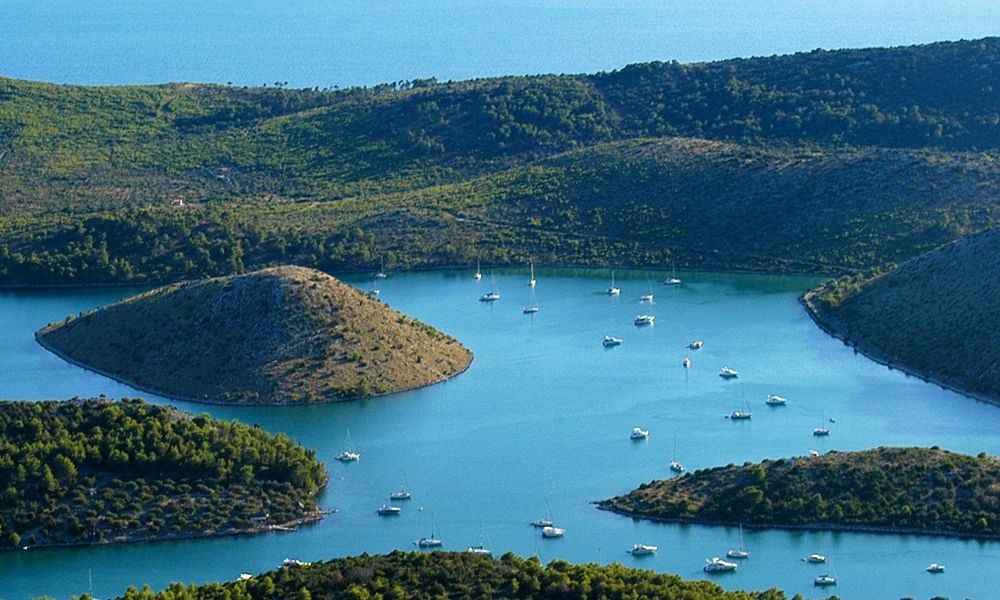 Have an unforgettable experience in Krka, Plitvice Lakes and Paklenica National Parks
Croatia is full of mesmerizing National Parks. From Zadar, you can easily reach Paklenica, Plitvice and Krka National Park. If your kids are up for a bit of walking surrounded by pine forests, caves and canyons to explore, take them to Paklenica National Park - it's the closest one to Zadar.
You haven't truly visited Croatia if you haven't been to Plitvice Lakes National Park. Listed on UNESCO's world heritage list, Plitvice lakes feature some of the world's most beautiful landscapes, waterfalls, and its lakes will astonish you. However, for a real family day with children, Krka National Park may be a better option. Unlike Plitvice Lakes, you can take a swim in the lakes of Krka National Park!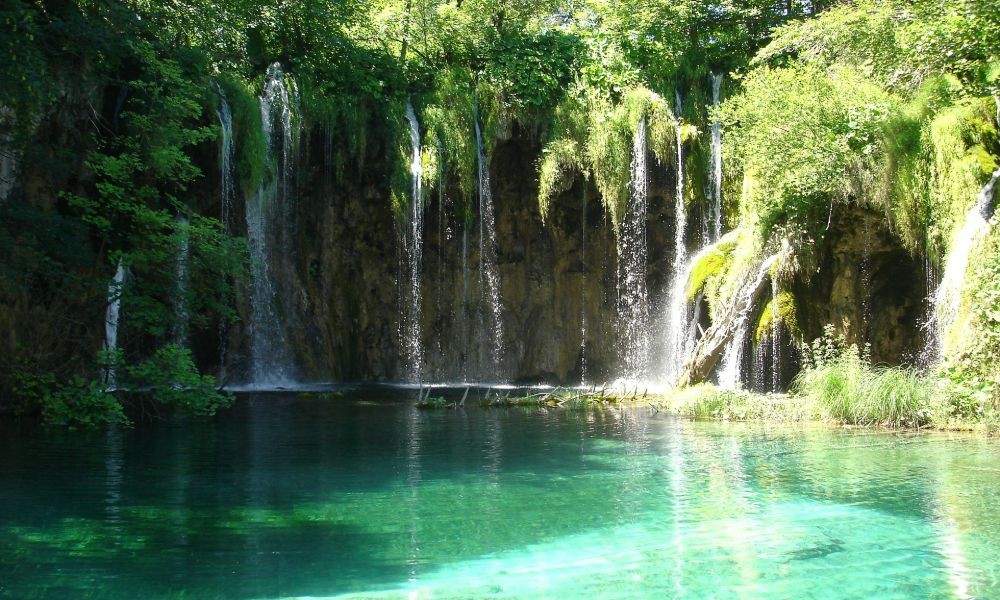 The Zadar region has an abundance of family activities and perfect daily trip options for your vacation with kids. You will have an unforgettable experience while visiting, while your kids will enjoy new exciting adventures. During your holiday in Croatia, Adriatic Luxury Villas is always your best choice, so don't hesitate to ask what interests you.
We wish you a great holiday experience!