RELIABLE BUSINESS PARTNER
ADRIATIC LUXURY VILLAS
Is your villa with pool sitting empty and collecting dust instead of earning money? If so, leave the work to us, the Adriatic Luxury Villas tourist agency! We take care of your presentation of the villa, communication with the guests and most importantly, the bookings. Fill out the form below and become our partners :)
Adriatic Luxury Villas has been successfully working with over 400 villas since 2017. It is up to the owners of the villas that are in our portfolio to simply relax and look forward to bookings. With over 800,000 visitors to our site, we have no shortage of guests from all over the world. This is also proven by more than 3000 satisfied guests every year.
Our effective communication as well as our 24h/7 support assures you a problem-free joint cooperation. Don't wait any longer, let's start looking for guests together!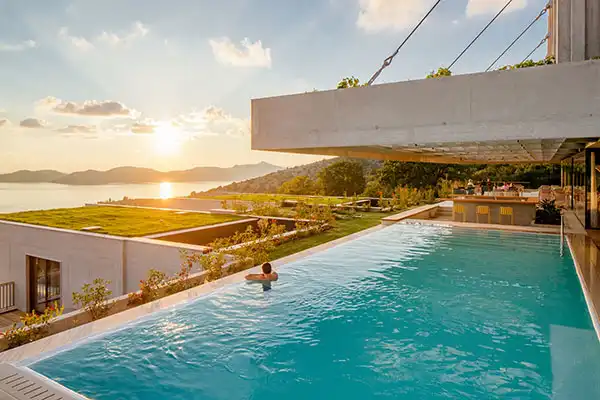 OFFER
ACCOMMODATION
Do you own a villa with private swimming pool in Croatia for rent?
Adriatic Luxury Villas agency takes care of professional presentation of your villa, reservations and entire communication with your future guests.
Fill out the form below and we will contact you soon with further instructions.