ADVANCED
SEARCH

For detailed search, click OPENOPEN
BLOG
26.03.2019

Privlaka as a tourist destination
Privlaka is a perfect destination for families with children, due to the wide range of sandy beaches. It is also a home of the only pet friendly beach in this part of Croatia.
Privlaka is a small dalmatian village, also known for a rich gastronomy offer among beautiful beaches. It is surrounded by the royal town of Nin to the east. There you will find the beach with healing mudd, visited by number of people troughout the year as well as a beach where a lot of kite surfers gather during the windy days and show off their skills.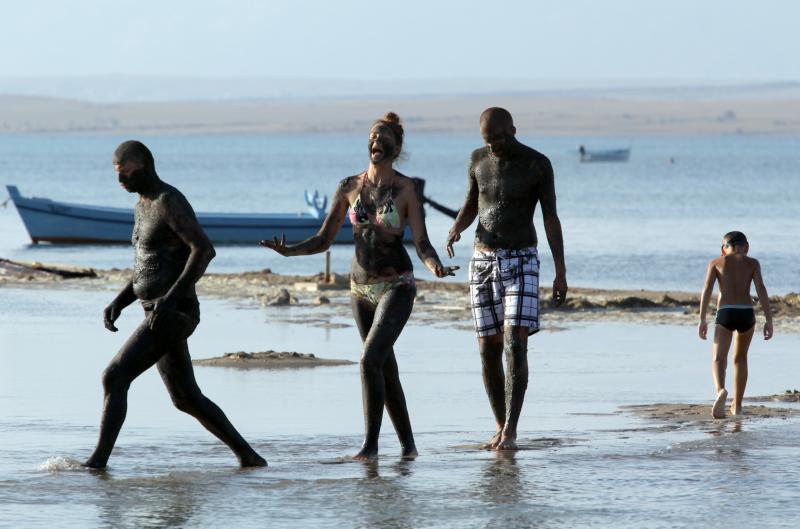 The restaurants offer a variety of fresh local food, mostly based on delicious seafood caught by the local fishermen. Among seafood, don't miss a chance to try out the Dalmatian proscutto, olives, famous cheese and lamb from the island of Pag and local wines. There are plenty of taverns in the area where you will be welcomed by the friendly owners in relaxed family atmosphere.
Privlaka has various sport opportunities. Among football, volleyball and basketball fields local people ofter play a game called picigin, which is played in the shallow waters of the numerous sandy beaches in the area where you can also rent a SUP, kayak or a scooter and explore the area by sea.
There is a wide variety of cultural and entertaining summer manifestations waiting for you here, such as theatre spectacles, traditional fisherman's nights, " a capella " concerts and sport events. The most famous event attraction is "The Privlaka's Night" ( Privlačka noć ) traditionally held each summer on August 4th and which attracts a large number of local and foreign visitors who come here to enjoy the rich gastronomic offer, cultural events and musical program.
Privlaka offers a diverse range of accommodation units such as numerous modern apartments, villas, rooms and campsites offering a chance for visitors to find an ideal option during their stay in this charming village and to enjoy a pleasant and comfortable holiday by the sea.
The biggest town in this area is a touristic and historic city of Zadar which is well connected by bus. If you find yourself in this area, don't miss a chance to visit the famous Sea organ and Greeting to the sun in the old town.
We are looking forward to meeting you here and to help you find the perfect accommodation during your holiday, as well as give you a few hints on what to see or do while visiting this charming area of Dalmatia.